Flowers and Melons
What do you think, reading this title? Flowers and melons? That can only happen at the Tuesday flower market in Rome!

Here we come again at the Tuesday Flower Market in Rome!
September was knocking on the door when I wrote this in August. Four of my subscribers' customers were not on holiday, so I had to visit the Tuesdays markets in Rome again. Visiting my beloved wholesaler Vincenzo. Beautiful seasonal flowers and strictly local: alstroemerias, hydrangeas, roses, and dahlias. 6:30 am, and I was happy as can be, whilst Vincenzo - who has reserved us the blue limonium (our customers love it!) - already has his baskets completely empty. I look at his pleased smile, and he reassures me:
"Don't worry, the flowers are there, 'booked for you'. I haven't unloaded your flowers out of the van yet, because I wanted you to taste these melons, these are really something special! You've never tried anything so sweet."
Vincenzo grows flowers in the Roman countryside, heading south, very close to a posh beach where Romans love spending summers and weekends.
Vincenzo
Vincenzo has one of the biggest productions of central Italy in terms of different varieties. In the years we purchased anemones, tulips, freesias, chili peppers, turmeric flowers, iris, calla lilies, and many other flowers from him. And guess what? This year he decided to plant melons too. Changing vegetables and fruits for flowers happens often in Italy lately. It's called 'reconversion' here. And it is a very common phenomenon in our Italian flower industry. Producing food assumingely pays more than producing beauty? We, as a company, lost in reconversion 10 out of 60 producers in the past 2 years. If you know that Italy used to be for centuries the major flower producer and exporter in Europe, how can it not be sad to learn that now melon fields are replacing sunflower fields?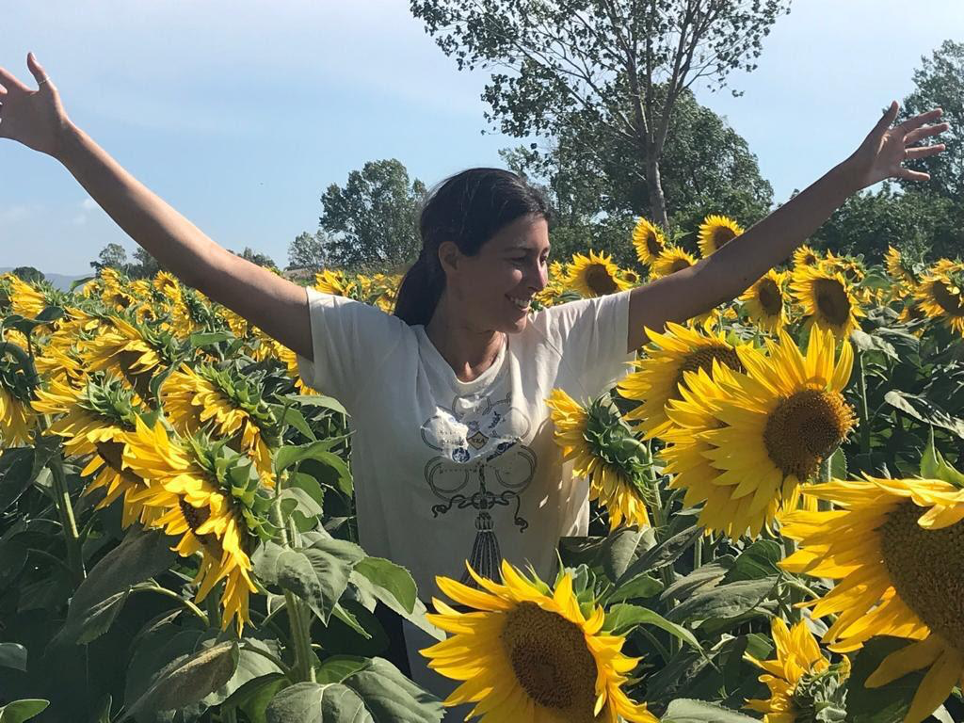 But, anyway, you cannot refuse to have (breakfast with) his melon if you want to get a good price for his limoniums! He slowly cuts the melon in slices and offers it to the customers, colleagues, and friends. And he is right, these melons are really unique! Will I figure out how to use them in the next arrangement? Or just eat them?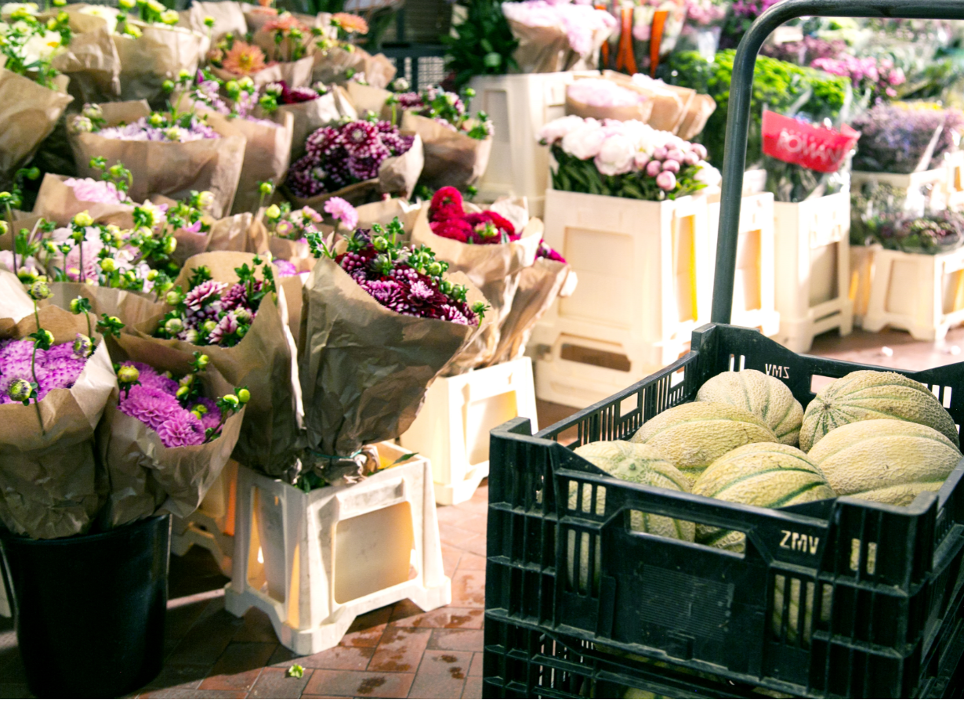 Edoardo
With a bunch of dahlias under one arm and a box of melons under the other, I run to my laboratory, having to start preparing the bouquets. Suddenly I remember not having taken the greeneries, so I get back to the Tuesday flower market in Rome and see Edoardo chasing me covered by a cynerea eucalyptus bush.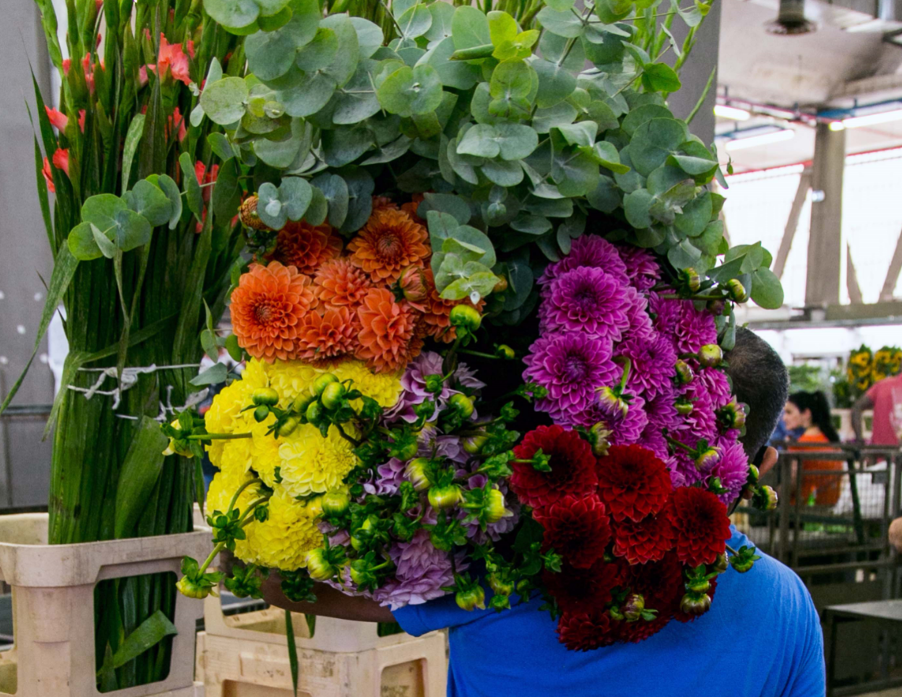 'The Morning (at Tuesday Flower Market in Rome) has Gold in Its Mouth'
He hands me the bouquet, and says goodbye with a big smile with one of his Latin quotes 'ad maiora'. Meaning 'see you next time with even more success than you have now' (towards Greater things). Edoardo studied ancient languages at the university and then decided to continue his father's business, specializing however in the more particular varieties of berries and decorative fronds. So amid the laughter of the boys, the melons, and the freshly picked flowers, I go back to the laboratory, always aware that Edoardo is right to say "the morning has gold in his mouth!"