Hello, my name is Martijn Schevernels, I was born with a passion for flowers. I have been working as a florist in Pelt, Belgium, under the name Florentius for twelve years in the Wedding & Event sector. To be in line with all trends for late summer and fall weddings I worked with these exceptionally beautifully colored hydrangeas Pimpernel Classic & Ruby Red Classic for my new portfolio. An inspirational backdrop has to make these warm autumn colors stand out even more. That's what I love so much about hydrangeas. They change their colors from fresh to warm. And the flowers become even stronger.
Wedding Ceremony Backdrop With Hydrangea Pimpernel Classic & Ruby Red Classic
Creating this ceremony backdrop against an old fairytale gate of an idyllic castle made me realize again why I lost my heart on wedding flowers. The emotion you can bring in a design is so powerful and for this shoot, I opted for an additional dark color palette of flowers like melia, clematis, daucus, sanguisorba,....and all this to enhance the dark and warm colors of the hydrangea Pimpernel Classic & hydrangea Ruby ​​Red Classic.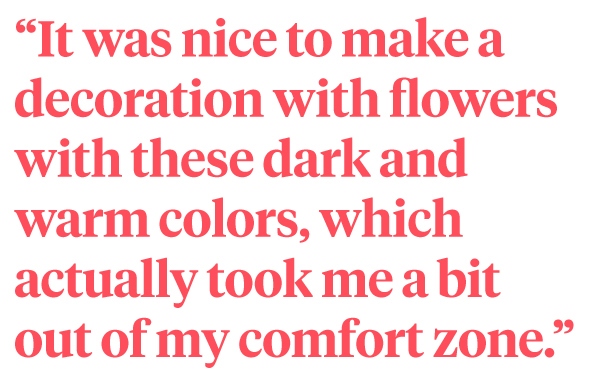 A Playful Effect
First I attached the OASIS® Floral Foam Decorette to the gate. Then I almost covered it completely with the hydrangea. Finally, I placed the rest of the hydrangeas and the other flowers at different lengths between the first layer of flowers to get a loose and playful effect.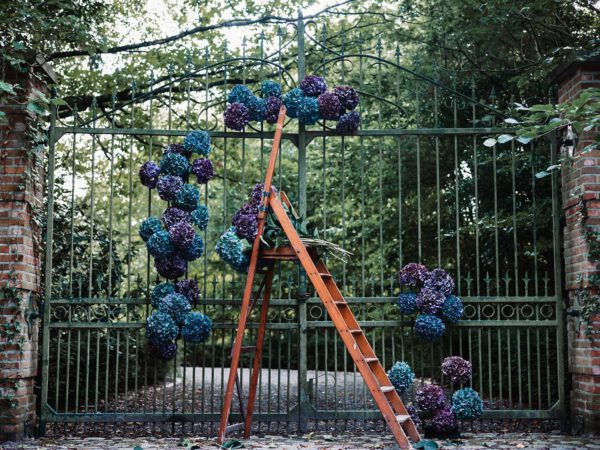 Grow As a Florist
In short: This is precisely how you learn to push your limits and grow as a florist. These impressive  Hydrangea Classics with their special autumn colors made me push my boundaries, but it was a pleasant and instructive experience. The strong flowers full of energy made it so definitely worth repeating!