Love, war, anger, passion, bloodshed, danger, mourning, luck, romance, lust, heat, energy, aggression…No matter what the color red evokes in you, there's no doubt that red is a strong and powerful color, an attention seeker. Passion Red, the trend color 2023 for Thursd is passionate color and I love it!
Passion Red to Celebrate
In floral trends, the color palettes have been fairly muted in the last few years, especially with weddings, baby showers, and engagements parties – where nudes, neutrals, and whites have dominated with dusty pinks and ochre yellows. With the impact of COVID the past few years, the reduction in in-person celebrations, and with smaller gatherings, it feels right that the colors preferred were more introverted. Now that people are getting back to celebrating in style as the COVID pandemic slows considerably, I believe that people are looking for energy and passion in their styling, and what could be more passionate than Passion Red?
The Impact of a Color like Passion Red on Design
Designing with red florals always brings some drama. It can be big or small, but I believe that the pandemic has reminded us to live our lives with passion as we never know when it may be cut short or impacted by something so much bigger than ourselves.
And I love that we are seeing lots of requests for deep red in our event work, both corporate and personal. I do think that 'celebration' will be a key factor in most of our social and business events in the coming years and I believe that red will be a much-used color to express that.
Red Flowers Create a Mood
Red is well represented in the botanical world with LOTS of interesting species – from the fiery Gloriosas to classic red roses, many shades and sizes of dahlias, velvety amaryllis, poppies, celosia, freesia, gladiolus, gerbera, tulip, orchids, hydrangea, cymbidiums, renanthera, dianthus, peonies, anemones, ranunculus, alstroemeria, zantedeschia, anthuriums… there's a botanical in every shade of red and with every kind of mood you can imagine.
If you want to go more dramatic, combine red with deep purple, or dark green, its complementary color. For a more fun expression, combine red with shades of yellow and orange. For something more serious, red and charcoal are elegance personified. Combining red with blue has a calming impact on the color, but not totally forsaking the drama that red brings.
Red is an incredibly versatile color, as one can see from the many emotions or associations made with the color. And for when you want to wear your heart on your sleeve, there's a red botanical out there that's just right for your next floral expression.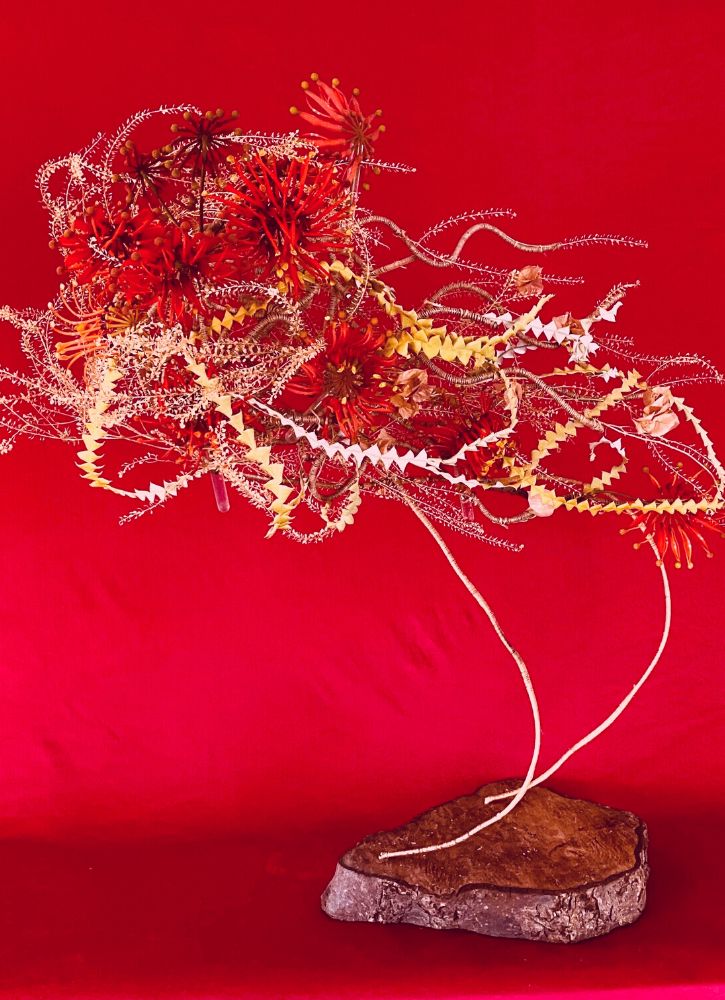 Thursd Floral Trend Color 2023 - Passion Red
Thursd Reveals The Floral Trend Color of 2023: Passion Red (#C61A3E Rose Red)
For the 2023 floral design colors and trends, it's all about passion. The Color Palette trendwatchers foresee for the coming year has a beautiful addition of colors to Passion Red: bright peach #F47F91, warm creamy #F6F0CA, earthy brown #A47E68, lavender #D8BAF1, and dusty turquois #69B2B6. The trend color 2023, Passion Red - a Rose Red - invites us to show our passion. Because that's exactly what the floral industry resembles: deep passion.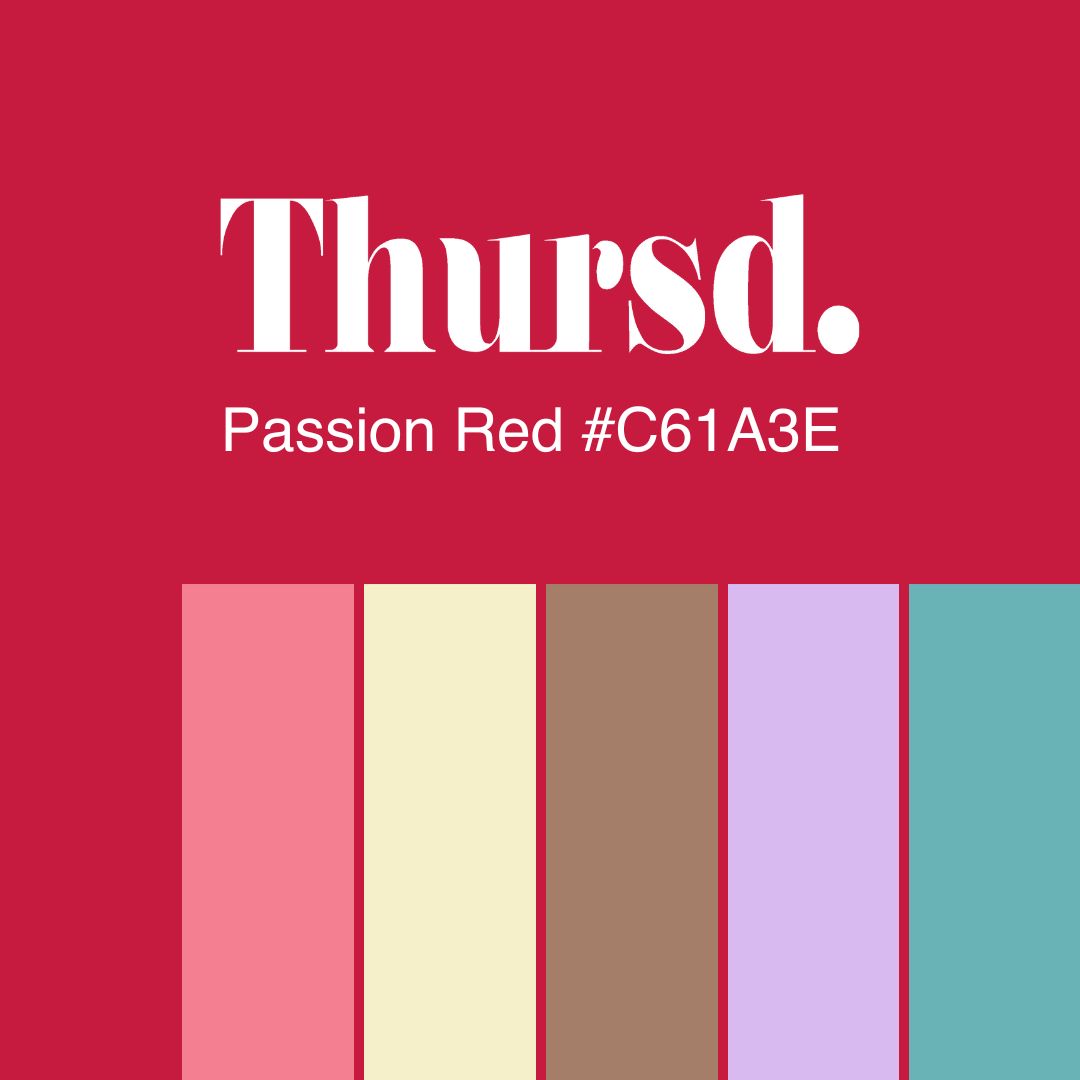 With Love, Coral Shortt – Epanouir Flower Studio, Cape Town South Africa.