When talking about color and flowers, I'm confident that speaking through my flowers brings people joy and comfort and makes memories worthwhile. I designed this floral headpiece for a professional photographer – Osher Partovi. The idea was to create a headpiece with dark red colors which express mystery and deep emotions. I brought all my emotions into it! My day-to-day life is visible in this floral design.
Talking Through Color and Flowers
This design that I created for my customer, was in a dramatic style. In this work, I poured all my emotions into the design to impart a story to the viewer. It was a rendition of things that happened to me lately and affected my everyday life.
I treasure the fact that I can tell my stories without words - through flowers - through the beauty of nature.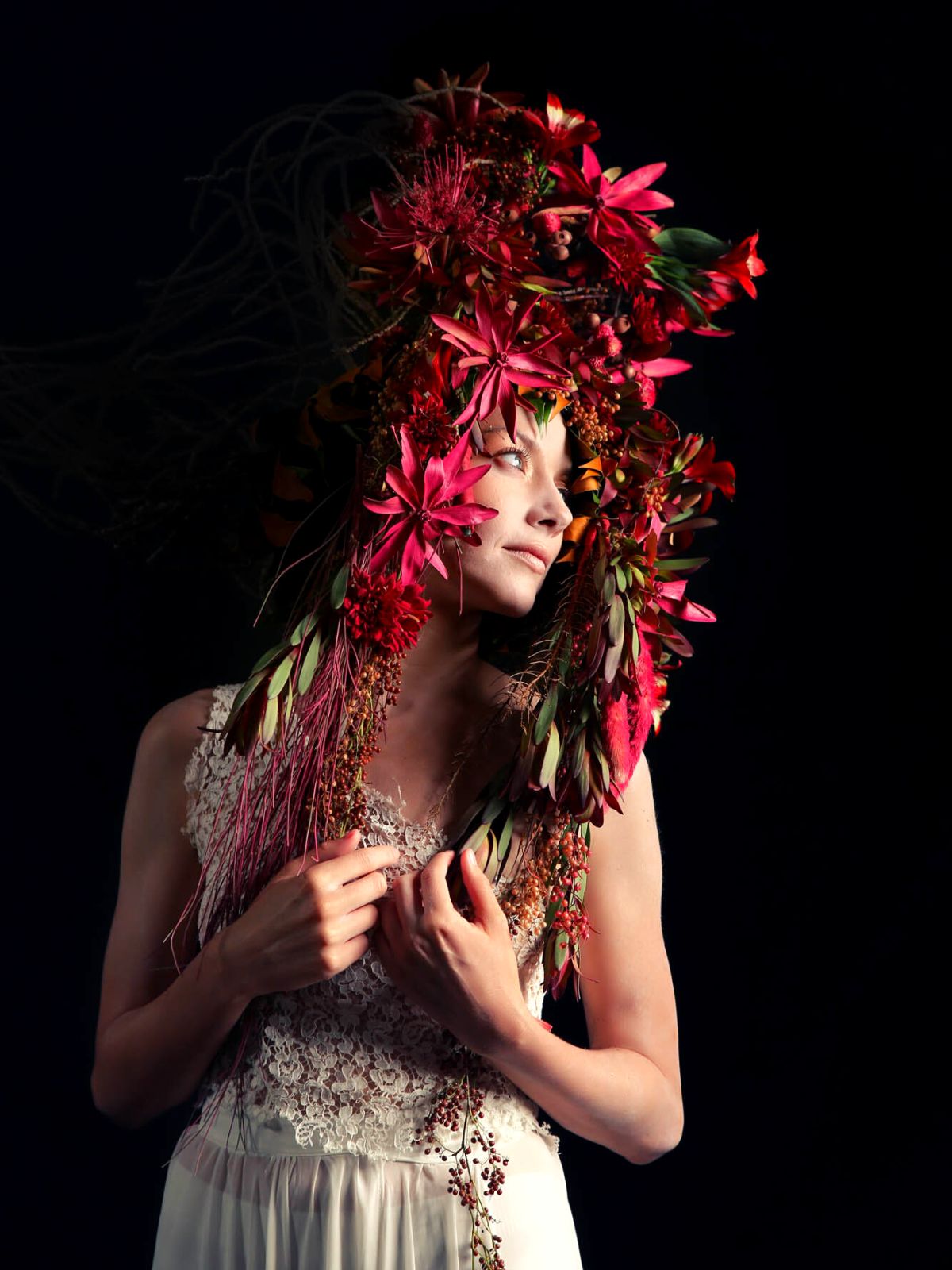 Steps of Designing

First, I wrote down all the emotions that I would like to express through my design. My next step was to choose colors, textures, shapes of flowers, and other materials. After I had all the information that I needed, I proceeded to choose the techniques that I would use to achieve my final visual design.

In this design, I used dark dramatic colors. I gave the Safari flower a new life by drying them and coloring them with flower color spray in order to achieve the color shade I desire.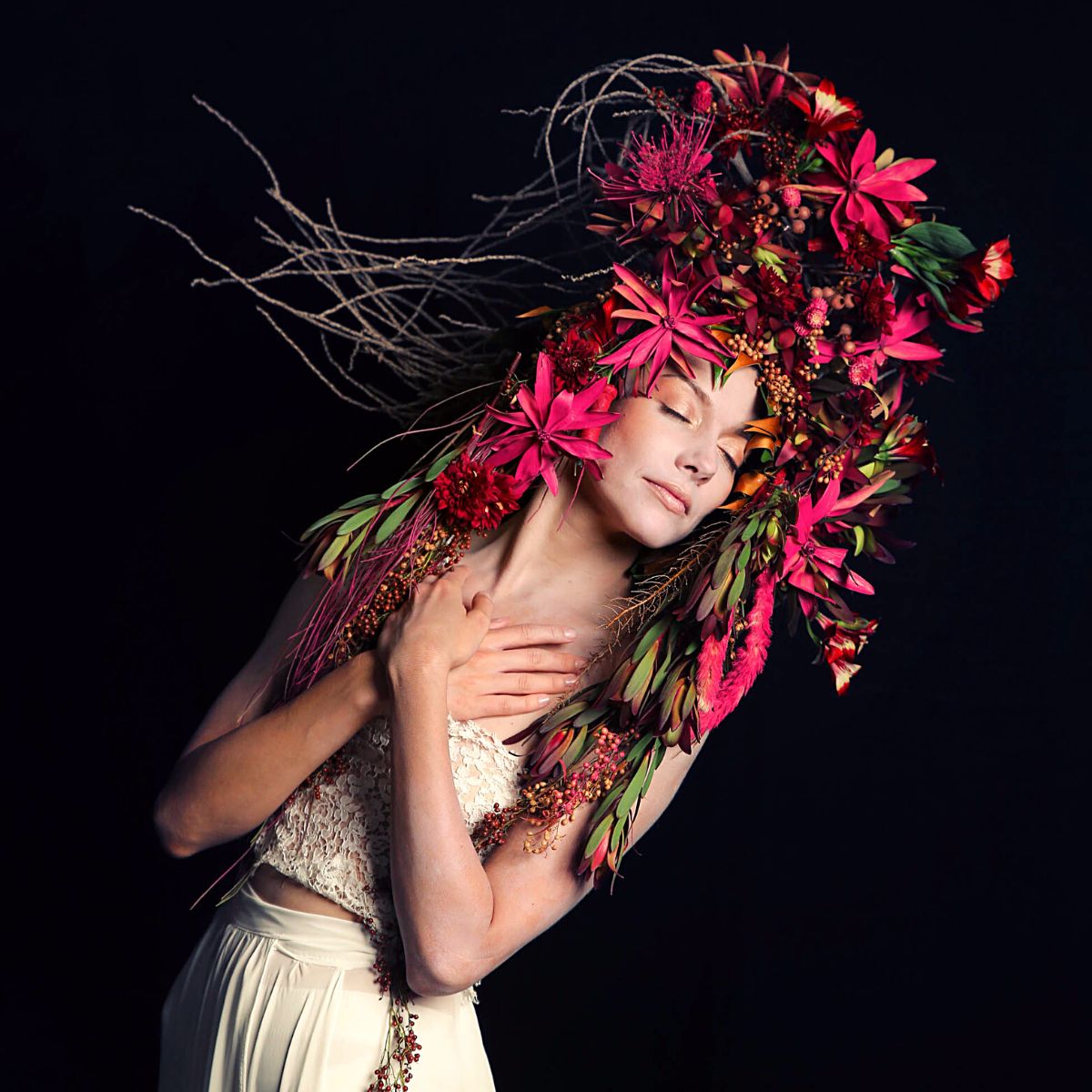 Techniques for This Dramatique Headpiece
I built a wire structure base as a hat with special attention to balance and taking into consideration that it should be comfortable for the model/dancer to wear on her head. I bound a dry branch to the hat structure base in a way that would create balance and stability while I am adding the fresh flowers. The techniques were - wiring, binding, wrapping, and gluing. All fresh flowers are in a water tube wrapped in brown floral tape.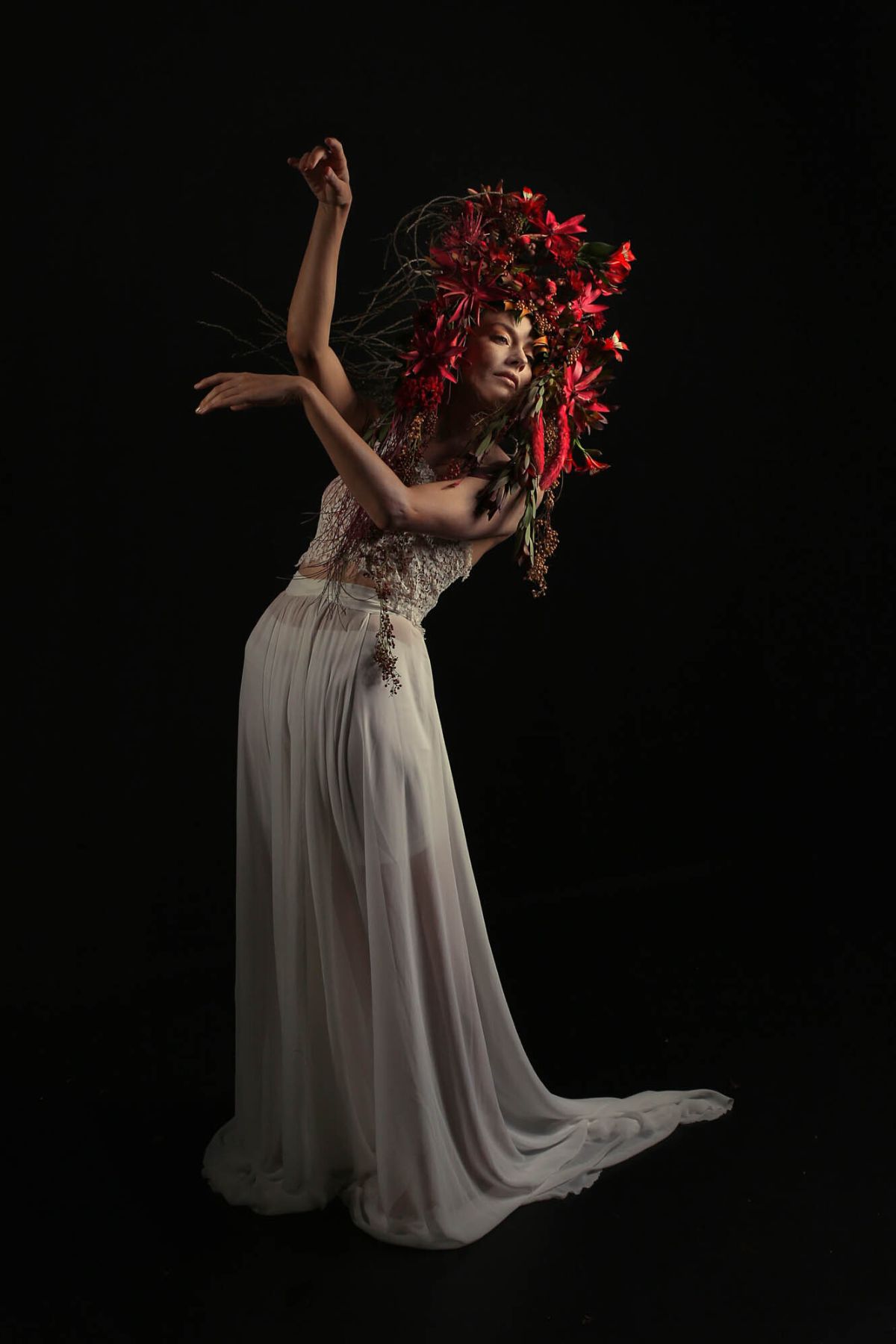 Thursd Trend Color of the Year 2023 "Passion Red"
Thursd announces his Trend Color of the Year this week. Passion Red is not only a warm color, but it also speaks for itself. In floristry, in our industry, what's most important is our passion for the job, Passion Red speaks that language.