Love yourself and make dreams come true - these are the words that have been with me for some time. We live in a constant rush, often forgetting about ourselves, about what we once dreamed of when we were small children or teenagers. I consider myself lucky to find my place on earth. I love what I do and working with flowers gives me great satisfaction.

Selling Emotions
Flowers can often replace a thousand words to express what we feel, what we think. Sometimes it feels like I'm selling emotions, not flowers. Thanks to openness to people, thanks to conversations with clients, I get to know their needs and I am able to capture what they expect. Thanks to this, they often come back to my florist. Flowers, despite their fleeting beauty, have enormous power, they stay in our memory for a long time - the first flower from a boyfriend, a dream wedding bouquet, flowers for the birth of a child, a bouquet for the 1st wedding anniversary, or flowers for an apology ...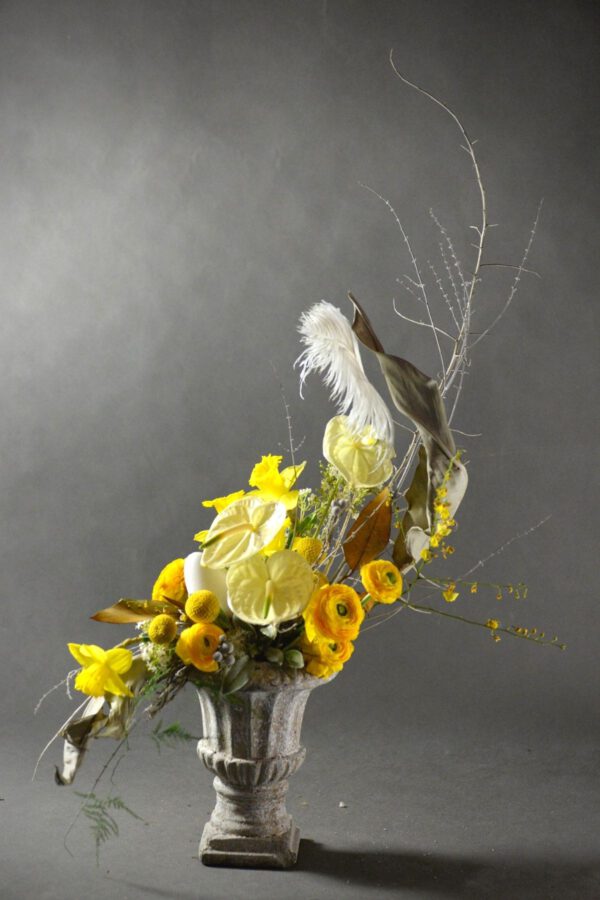 Education: The Way to My Dreams
When running a flower shop, I am also aware of the need for continuous improvement and development. Participation in workshops, shows, fairs, but also raising your qualifications. One of my dreams was the
Mariola Miklaszewska
Academy. This dream comes true because I am a student of the Master Floristics class. Despite the difficult times of the pandemic, we are able to continue our education, learn and improve floristic techniques, and deepen our theoretical knowledge.
Mariola Miklaszewska
is a titled master of floristry and a recognized international florist judge, and at the same time inspires us to discover our own possibilities.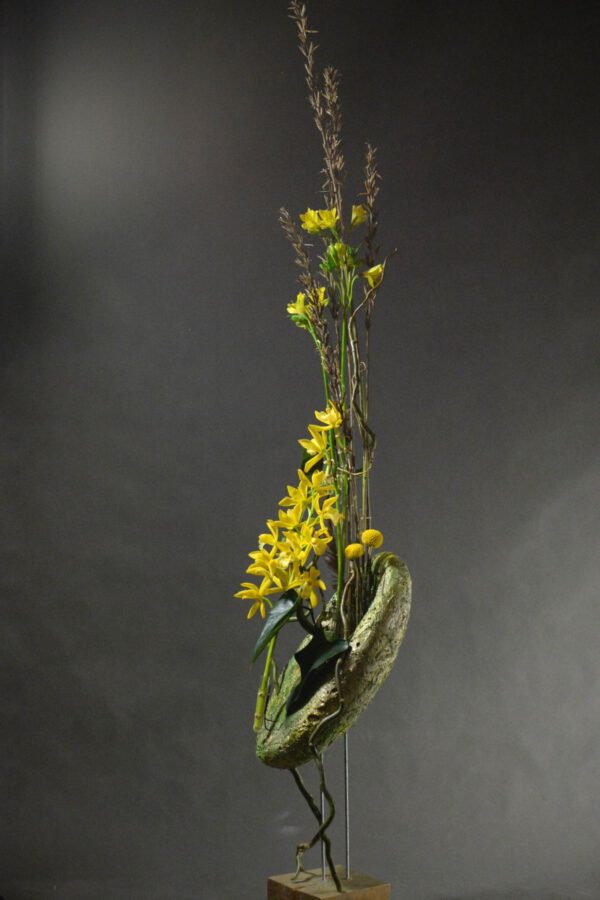 Easter Design
It was during the classes at the Academy that the presented works were created. The subject was a composition in a spring / Easter vessel. I decided to play with the colors of 2021 according to Pantone. The composition took an asymmetrical form. The vessel was also not accidental. I tried to choose the flowers so that they had a different texture and a slightly different form, so here we have spherical
craspedia
, ranunculus but also oval anthurium or small flowers of the orchid oncidium The whole is complemented by gray additions in the form of stachys leaves, dried strelitzia leaves, or brunia (bruniaceae).
This Arrangement
The second composition is a kind of small floral installation, also on Easter theme - as a decoration for a hotel foyer, reception, office, or home interior. The oval part is made of polyurethane foam, appropriately cut. The flowers are in test tubes. And the proportions are definitely elongated, exceeding the golden ratio in floristry.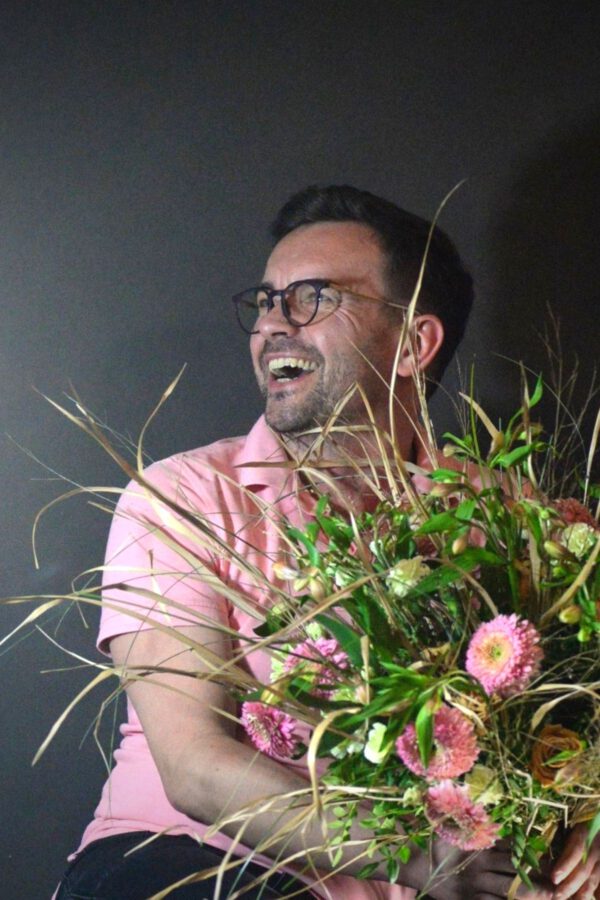 Future Classes
I look forward to the next classes at the Academy. Thanks to the knowledge I am gaining, I can also share it as a teacher in a school for adults - a Szkoła Policealna Pracowników Służb Społecznych in Lublin where I teach floristry. My message is this - don't be afraid to dream! Thanks to dreams, we have the purpose and energy to act. So much needed in today's difficult times.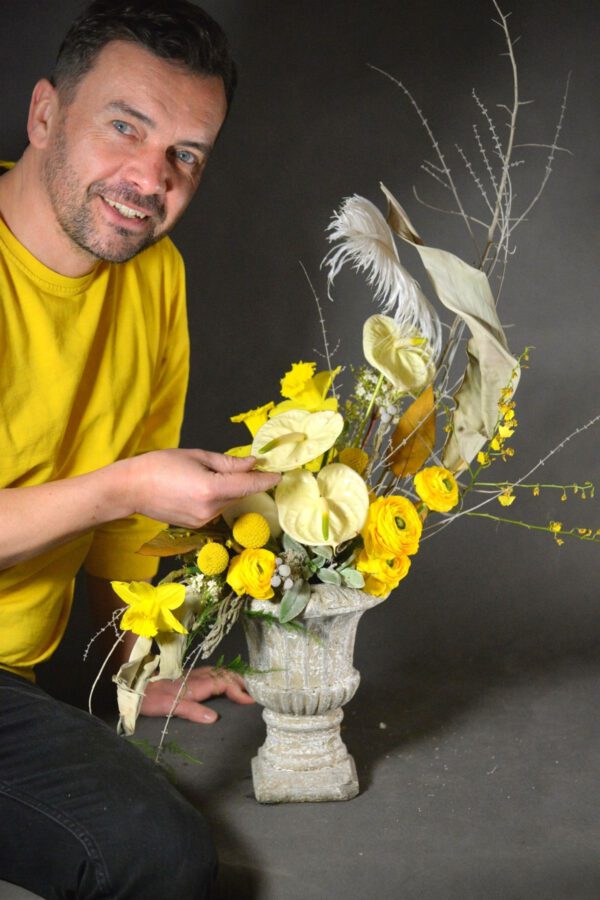 I'm Zbigniew Dziwulski
, a florist from Lublin, runs a florist shop "
Kwiaciarnia Grasz w zielone
?" ("Do you play in the green?")