The sublime roses from Decofresh production are just incredible. They all have a character of their own. Their colors, textures, scents, and even their resistance make them exceptional roses. Here are just four sublime examples of roses I worked with recently, Amnesia, Barbarella, Cappuccino, and Karma.
Roses From Decofresh: From the 1900s Character to Contemporary
Some of them have a 1900 character while others seem to have come out of the garden of an old English mansion and finally, some seem to have been created by a contemporary sculptor. Decofresh roses offer a natural palette and present us with a new vision of cut roses.

Rose Amnesia, Just Go 'Wahoo!'
The Amnesia rose is one that we will remember, making me just go 'Wahoo!' This rose has some difficult-to-define nuances that just give me chills. She also seduces me with her incredible resistance. Amnesia is so unique that I love her, especially in monovarietal designs, which allows me to appreciate her gray, green, and purple shades. The beauty of her stems is also why I have a crush on her; it is in these red thorns that I find a certain romanticism that I like to stage in vertical compositions. Isn't she unique? It seems to come out of an old postcard with worn angles whose sepia colors seem to be eternal. Amnesia is a variety that is created by NIRP international.
Rose Barbarella, the Queen of Peach
What surprises us first about rose Barbarella by Rosen Tantau, is the color of the rose and the detail in the petals. But there are many other things about this rose that I need to highlight. Her structure and organization of the leaves give her a character of an old rose without having the fragility. Her gradual and continuous blooming makes Barbarella a rose of character, with a lot of generosity. It is true that this peach color goes perfectly with the mid-tones and the copper color, which must be said is particularly fashionable at the moment. The famous shades of this rose are also part of the current color trend. It is the link between the world of bright colors and the world of pastel colors. And isn't she kinda sexy?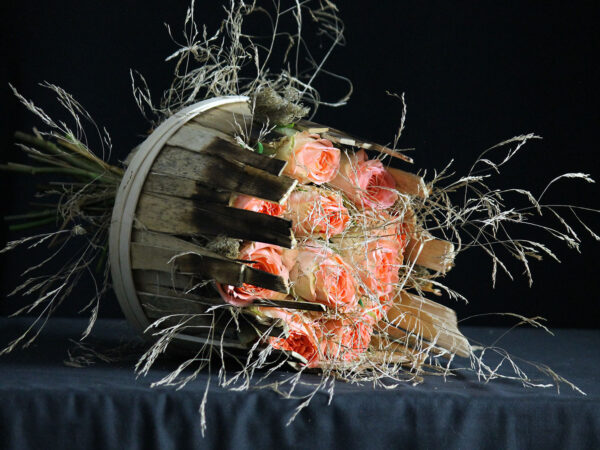 Rose Cappuccino, Symbolizing a Coffee Break
The rose Cappuccino from Decofresh reminds me of a hot cappuccino while sitting gazing at misty autumn leaves, comfortably seated in a rattan armchair on my terrace in my generously wooded Jura region. This rose is the perfect combination of winter nuances and the cocooning spirit. Her shades pass nuances of a deep camel color, while a subtle hint of cherry red gives her this unusual and timeless character. She is unique, she is a rose among roses. She does not have an equal when it comes to events. She offers us the possibility of creating unparalleled chromatic palettes. It only needs one thing: a pinch of cinnamon and a thick cloud of whipped cream. It is the rose of comfort. Rose Cappuccini is also a Rosen Tantau variety.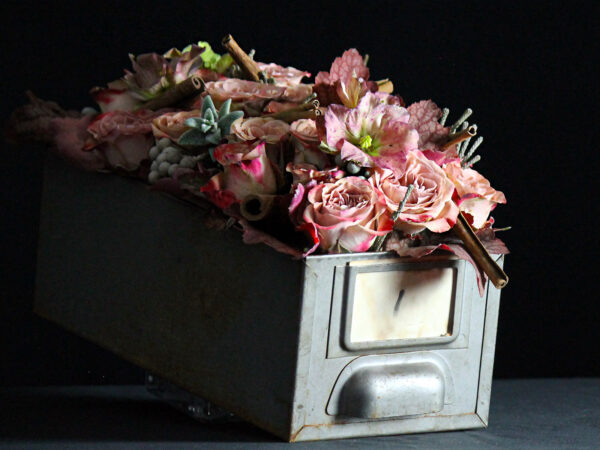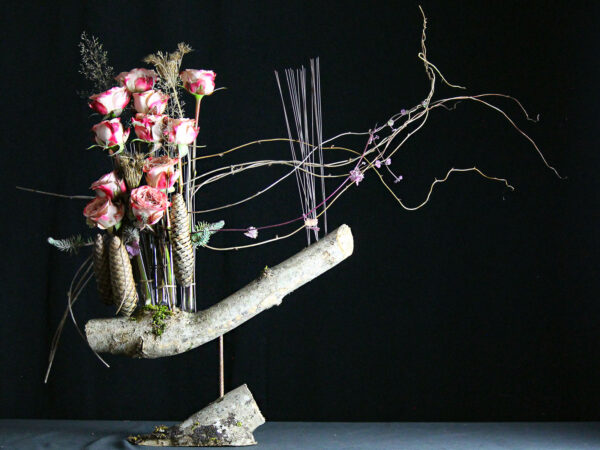 Rose Karma, the Time Machine
There is no need to be good at semantics or to theorize about time travel. You just have to be a florist and work with the Karma rose. Bred by Brown Breeding, it is the fusion of two eras; her retro side is expressed in her form while her contemporary side is revealed in her surprising colors. A round rose like before. Karma is ideal to meet the current style and trend, and with a color palette for tomorrow as well. She will for sure be the star of tomorrow's bouquets. And have you noticed the way the petals are organized? Lean forward and let yourself be embarked in the imaginary landscapes drawn by the successions of rows of petals. These games of nuances and textures will certainly have their place in the future. This one rose is so avant-garde and so retro. What if time travel was in our hands...?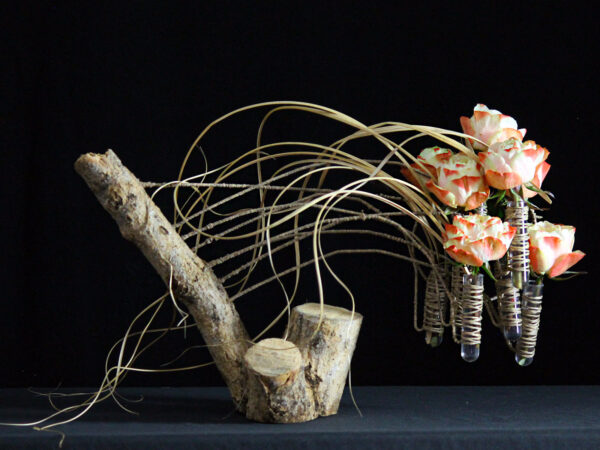 Rose Karma
Being a Florist Is Being Curious
Being a florist is being curious and marveling at the complex beauty of a flower. But it is also knowing how to enhance it and respect the work done upstream by producers who are also in love with plants but also by an entire industry. Composed of a myriad of passionate little hands. It is through a rigorous selection that we chose to work with roses from Decofresh, both me and my supplier SODIF Châtenoy-en-Bresse who works to select his producers. But also my Jocaflor material supplier, whom I have chosen for their diversity, speed, and professionalism.