It was a pleasure visiting this amazing nursery that is growing the best Lisianthus flower varieties you can find. Who in the flower industry doesn't know Montana Lisianthus? I am sure everyone! The company was founded about 30 years ago by Corine and Frank. Corine is a grower, but also creative at Montana, and is responsible for the crops, the website, and social media. She is the face of the company and creates and establishes connections with floral designers from all over the world. I am happy to have visited this amazing nursery and personality, thank you Corine for your warm welcome.
Montana Lisianthus
Montana Lisianthus has specialized in growing an exceptional cut flower for over 25 years: lisianthus, in those days still called Eustoma. The nursery, which produces all-year round, is located on the edge of Poeldijk, in the heart of 'greenhouse city'– the Westland. Corine and Frank van Holst truly have growers blood running through their veins, both were born and raised in nurseries and have an agricultural education.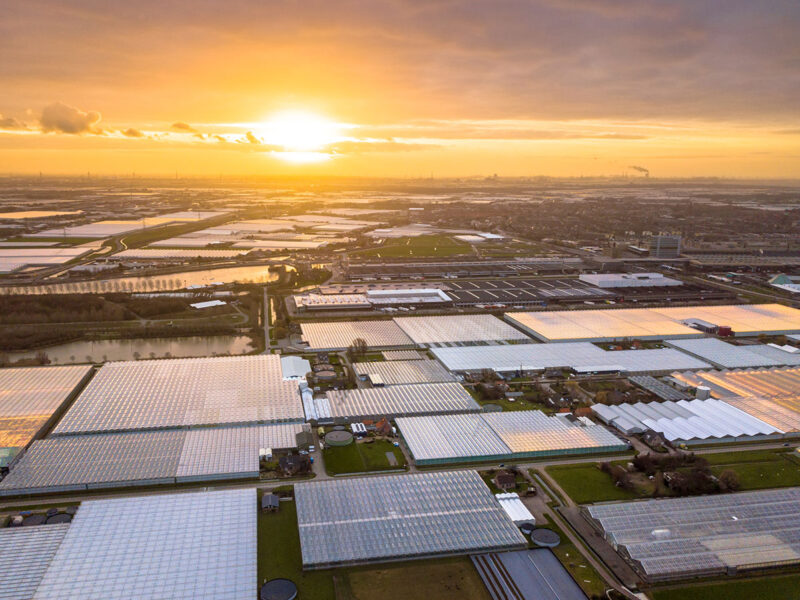 Corine van Holst
Corine is far and foremost a grower, but besides that, she is the CEO, and also the face of the company. She's proud to say that already the second generation is working on the farm, her son Jerom. A fun fact is that the name Montana comes from Corine's maiden name which is 'van den Berg'. Berg translates to mountain.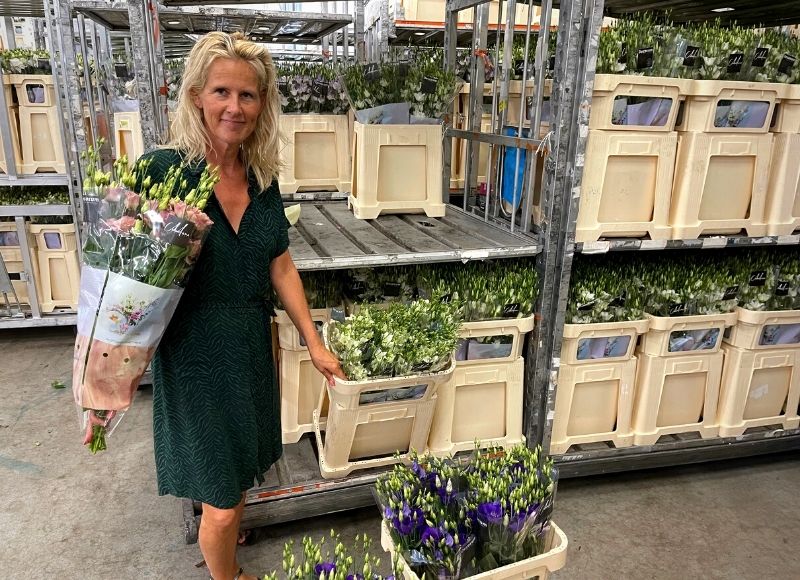 Assortment of Montana Lisianthus
In total, they grow 30 varieties, and I can say to have a very special assortment. The varieties that attracted me the most were the large and double-flowered ones, but they also have smaller double-flowered Lisianthus. Very special indeed. And don't forget the single flowered ones which come in a range of colors, from milky white to very dark, and almost black. And everything in between.
Background Info About the Lisianthus of Montana
Lisianthus flowers originate from middle and South America but the ones Montana Lisianthus is growing are of course selected and especially bred varieties. Breeders they work closely with are Takii, Sakata, Sumika en Kaneko. You can see by the names that they are all coming from Japan, that is where the best seeds come from. Corine is particularly proud of the fact that they have introduced specific brands of Lisianthus flowers. With the Rosita varieties, they were the first who introduced them. Later came the Alissa series. With Botanic Pink they won the Dutch Tulip award in 2019.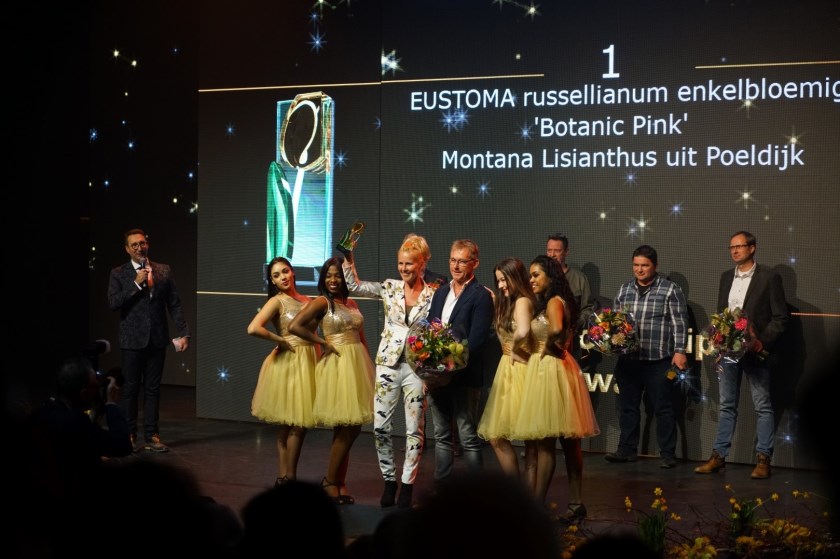 Unicorn?
Corine is always occupied to find new trends colors and special shapes.
"it is important to work closely with the breeders, that way we are always close to the fire"
Frank and Corine don't avoid varieties that are more difficult to grow, instead, they face the challenge. They do that in cooperation with the breeders to get the most out of the flower. This enables them to offer very the most special varieties that are bought by the best floral designers all around the world. With over 30 varieties there is a lot to choose from. For Corine, it is important that their flowers enable the floral design to be different from the masses. From traders, she learns that they are well appreciated because of the white assortment and the fast and regular deliveries of flowers. For me, Montana Lisianthus is a true Unicorn.
Favorite Flower & Dreams
Corine chooses...A Lisianthus of course! Actually 3. her top three is 1. Antica 2. Straciatella 3. Giant White. Her dreams? To be able to continue this way for a long, long time. They show that they are really enjoying what they are doing; growing beautiful flowers and discovering new varieties together.