Check out all the products seen by me, Peter van Delft, on the Aalsmeer market in the Netherlands, the world's largest display of flowers and plants.
Every day I look around at trader Barendsen Flowers at the Royal Flora Holland Aalsmeer, the world's largest flower auction. With an auction of around 34,5 million flowers and plants a day, I like to spot novelties and special products that are new and/or just coming in production.
What did I see in week 42, 2019?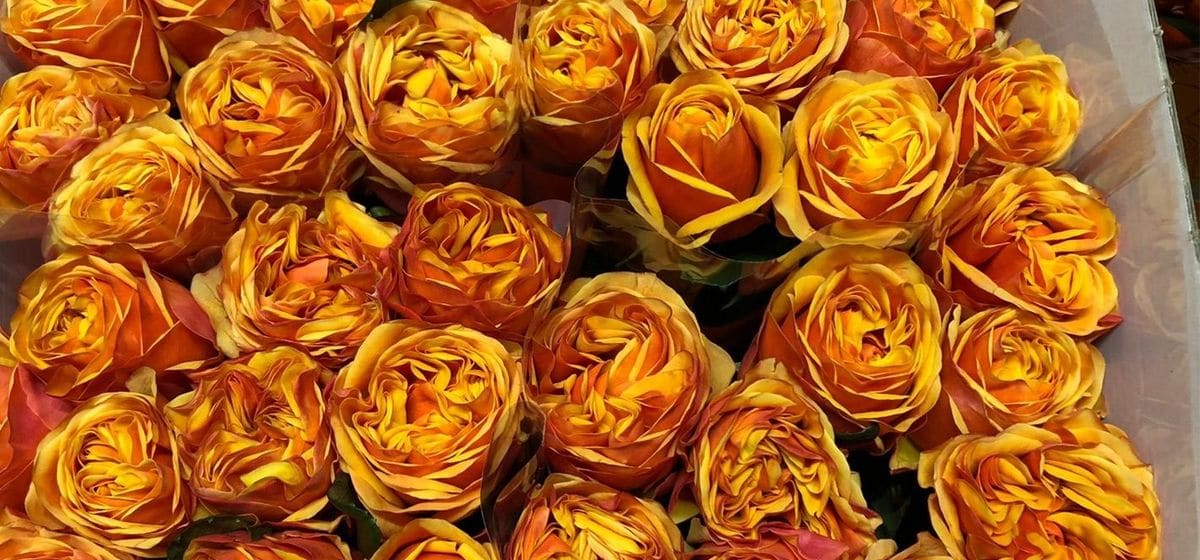 Look at these beautiful roses from Dummen Orange. This variety is called Heliana Orange+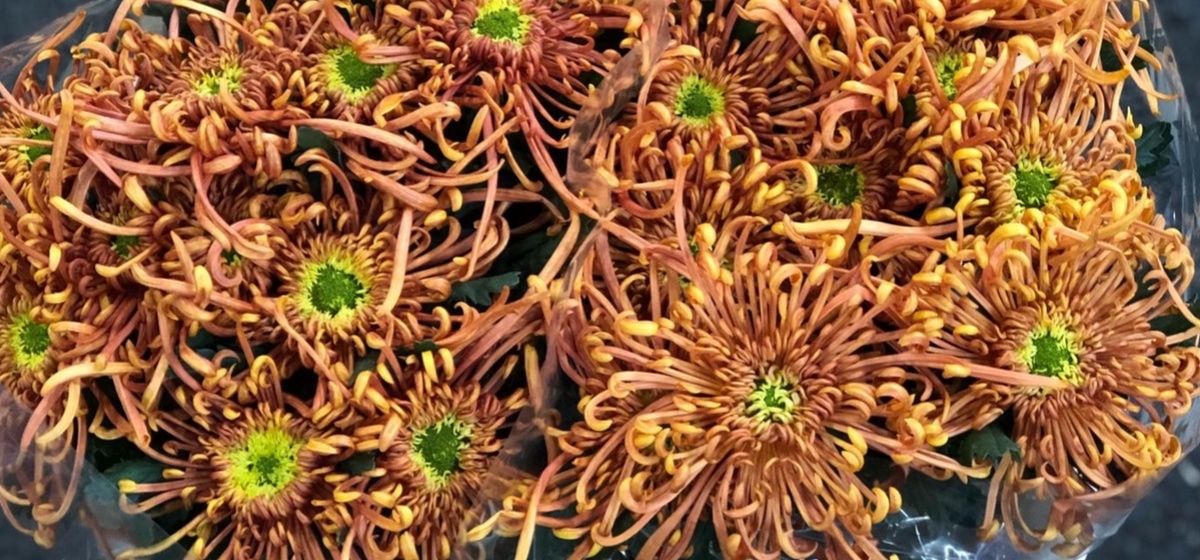 This is Chrysanthemum Cobra.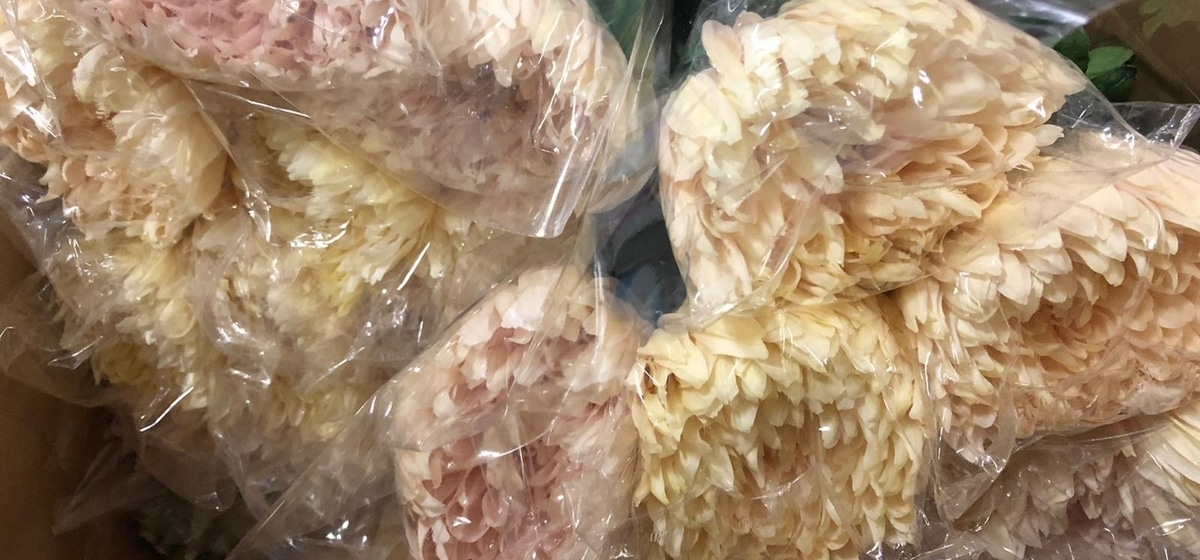 Chrysanthemum Avignon from Dutch grower Kouwenhoven in Kwintsheul.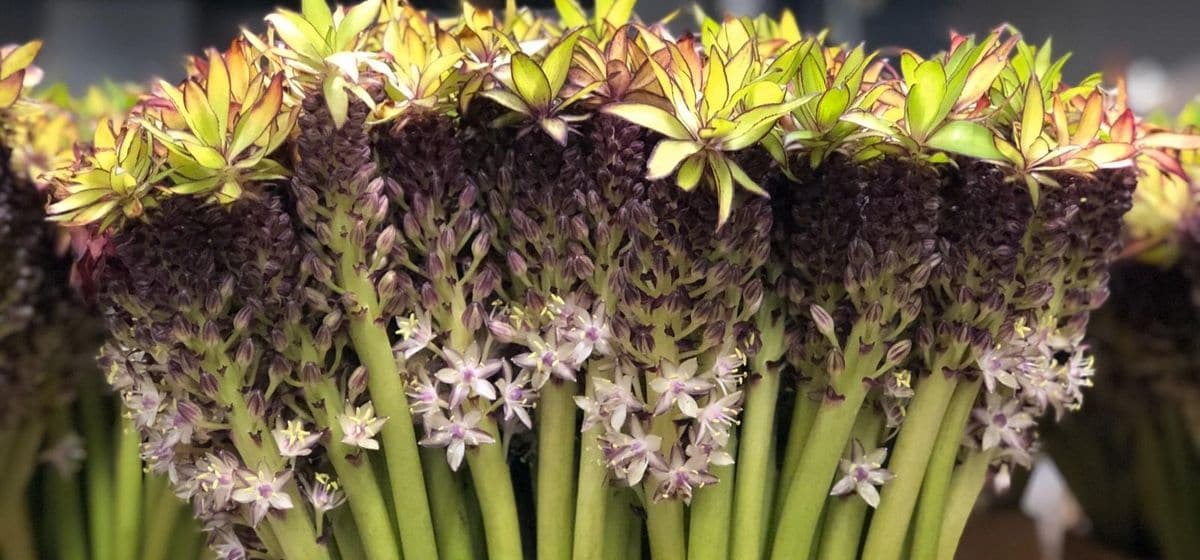 Eucomis from vd Lans in the Netherlands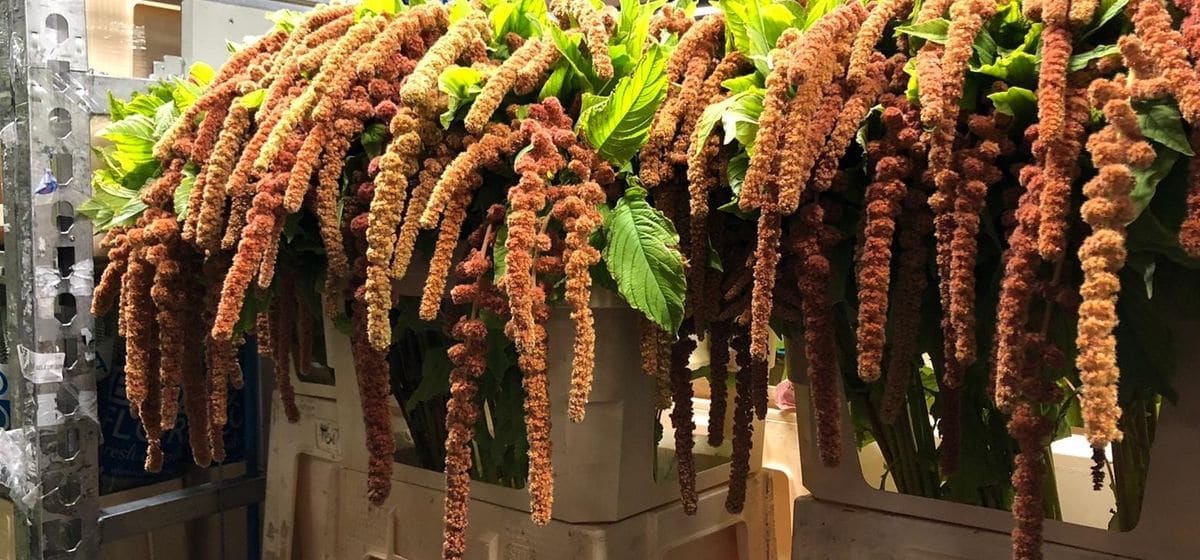 Amaranthus Coral Fountain From Koot in Sassenheim, The Netherlands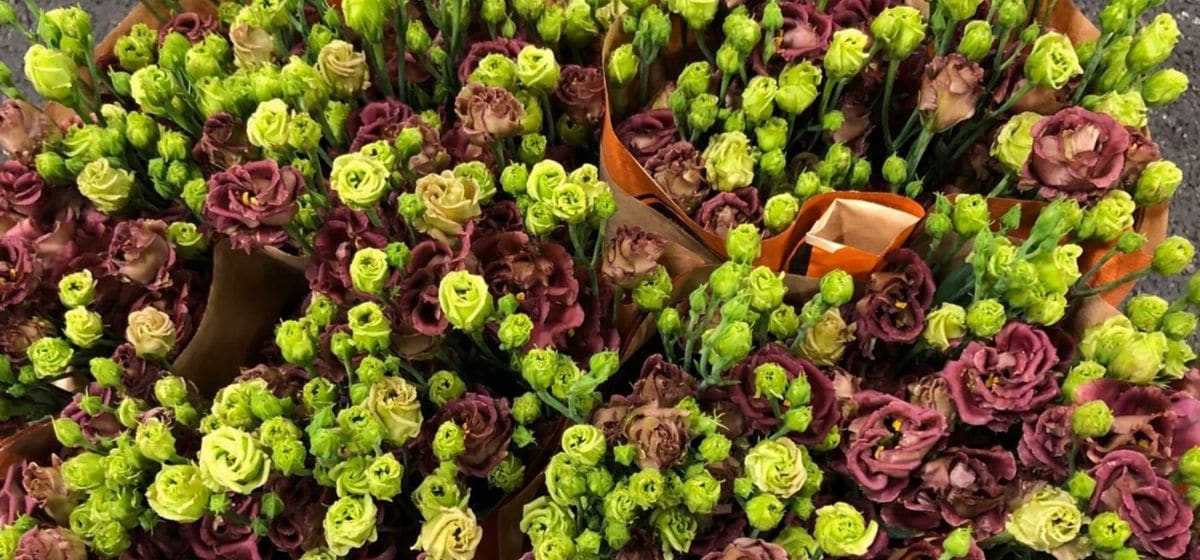 Eustoma Rosita Deep Brown from van Wijk.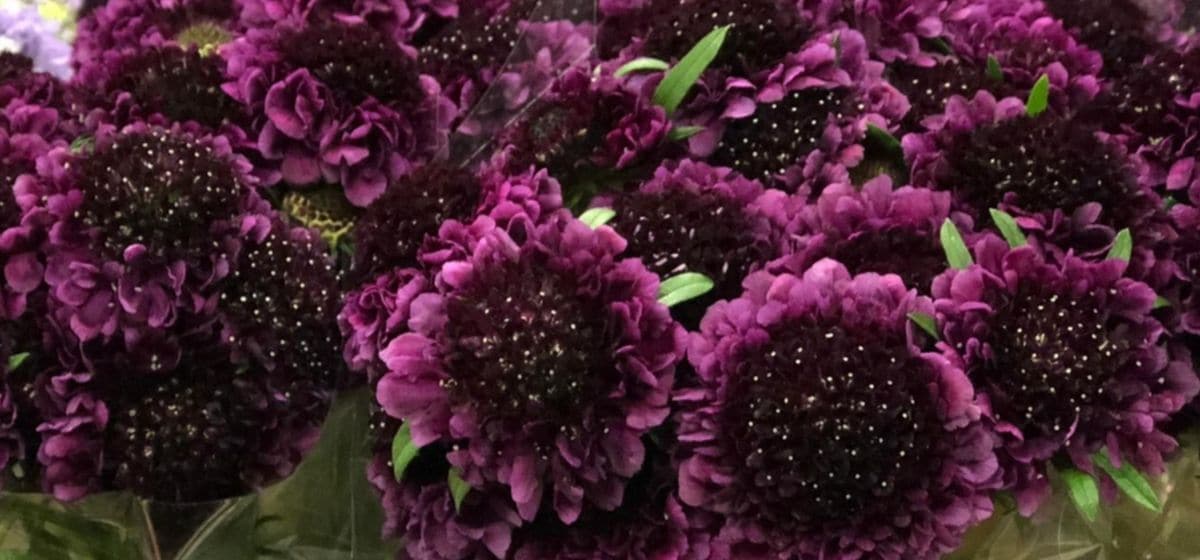 Scabiosa Atropurpurea Velvet Scoop from Marginpar.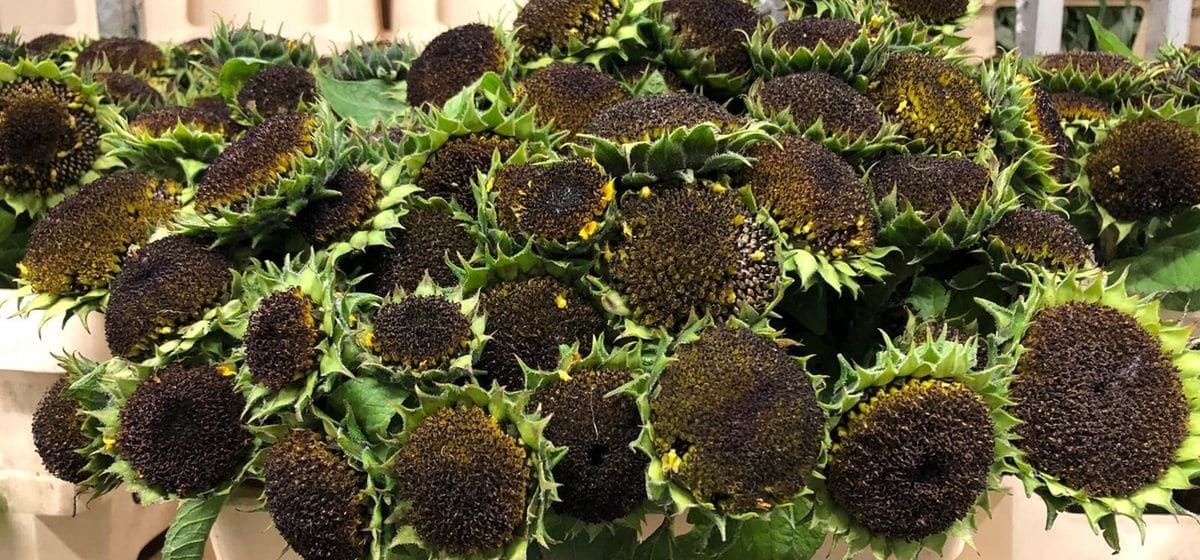 And last but not least, Helianthus seed 'flowers'.