Kenya has blossomed into a leading player in the global flower scene. The East African country is renowned for its vibrant and diverse floral exports. Historically, the focus has predominantly been on cultivating flowers that thrive in Kenya's climatic conditions such as roses, and a few other flowers like carnations and lilies. Roses have, however, been the most grown flowers in Kenya.
Until recently, the focus of Kenya's floriculture has primarily been on flowers that perform well in the country's mild climate. But that is now changing as the cultivation of summer flowers is steadily gaining traction. This heralds an exciting expansion in the country's floral portfolio.
The Shifting Trend Towards Summer Flowers in Kenya
As is widely acknowledged, Kenya's flower industry has experienced remarkable growth, thanks to its favorable climate, fertile soils, and dedicated personnel and expertise. For a long time, Kenya was only associated with roses but now, many people - especially small-scale flower growers - are acknowledging the beauty, quality, and profitability of summer flowers. Summer flowers can be used to complete bouquets especially those that contain roses, and hence their fast-growing popularity among Kenya's flower growers.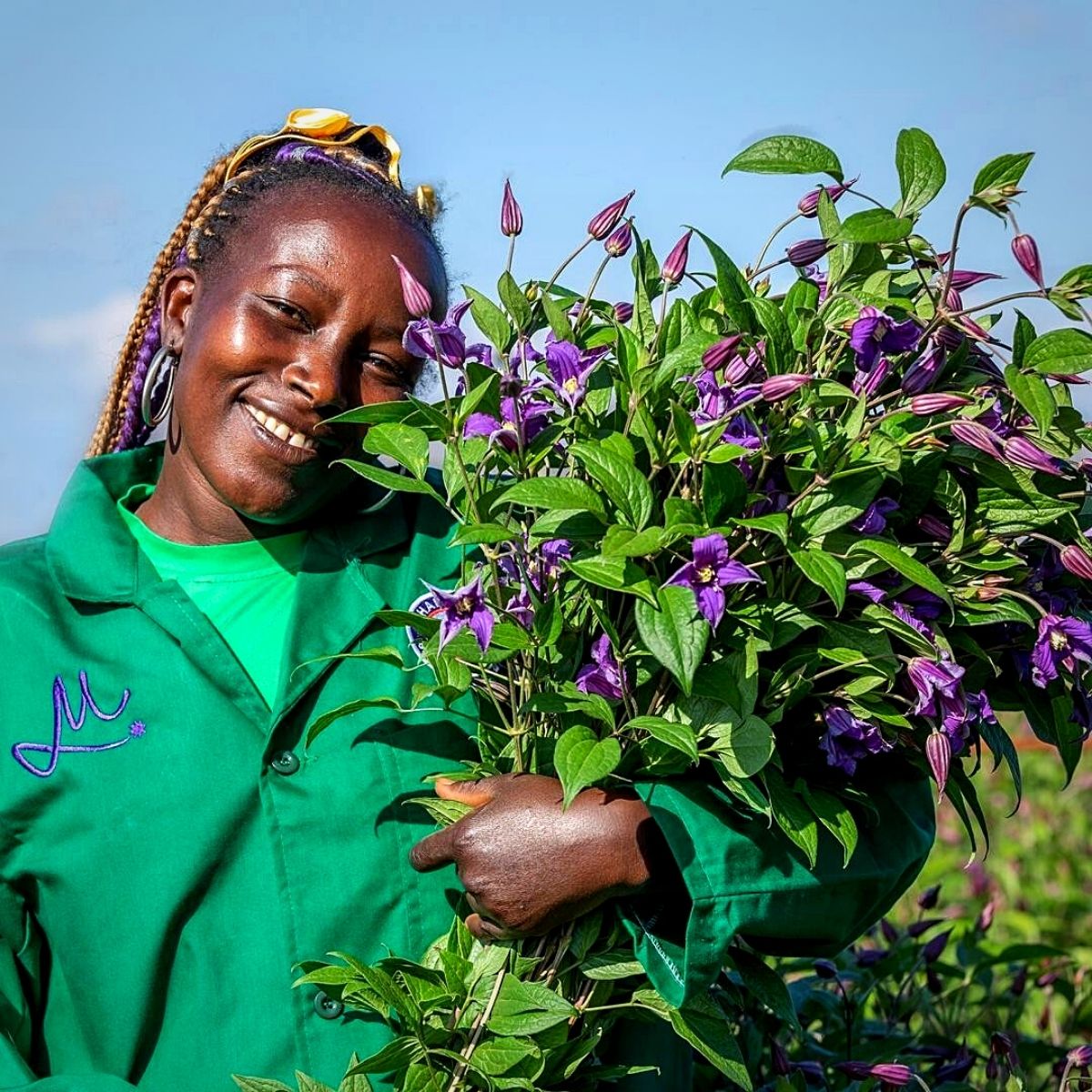 These flowers are generally grown during summer in Northern European countries, but due to Kenya's sufficient sunshine and good climate conditions, these flowers can be planted on farms throughout the year.
Summer flowers' cultivation has, accordingly, gained momentum in recent years, and this forecasts a growing proclivity by growers towards these exciting blooms that are beloved across the world. In addition to that, more and more growers are investing in summer flowers, as these blooms seem to be attracting more interest from customers.
Why Are Kenyan Flower Growers Turning Toward Summer Flowers?
For flower growers in the country, a host of reasons are driving them toward the cultivation of summer flowers. These flowers which are ever sought in international markets, come in different varieties that are just as enthralling as they are exquisite.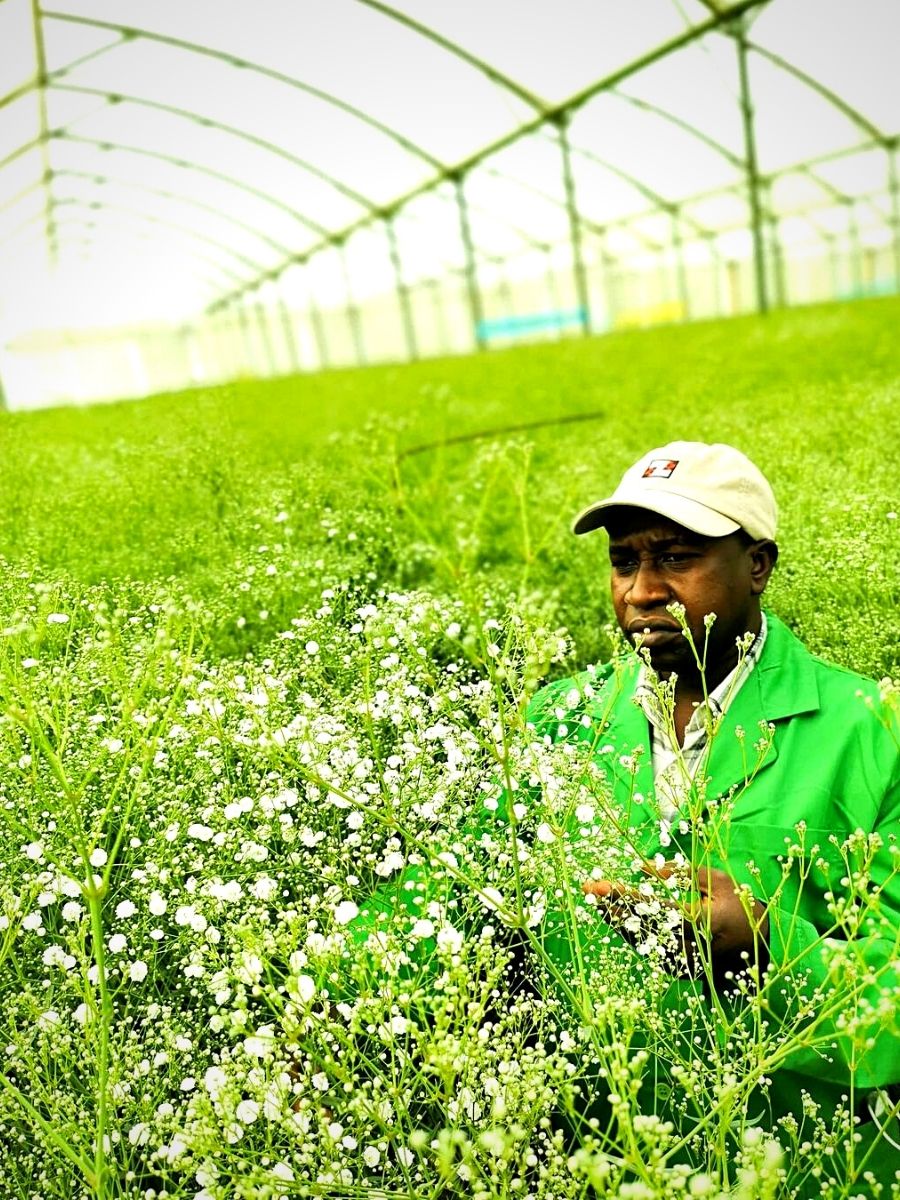 However, some of the key reasons that many growers in Kenya are turning their focus toward summer flowers include the need to diversify and increase their product range. Kenyan flower farms such as Sian Flowers, are investing in summer flowers to diversify their product range and cater to the ever-evolving demands of international markets.
By cultivating summer flowers, these farms have the prospects of offering a wider selection of flower products to their customers and hence creating a competitive edge for themselves in the global flower industry.
Summer flowers can also be grown all year round which allows for Kenyan flower farms to extend their production season, moving beyond the limitations of its traditional flowers. This makes it possible for them to tap into the market for summer blooms, enabling them to meet the demand for floral arrangements during seasons when roses and other traditional flowers are less abundant, and also when these summer flowers are not available in their destination markets.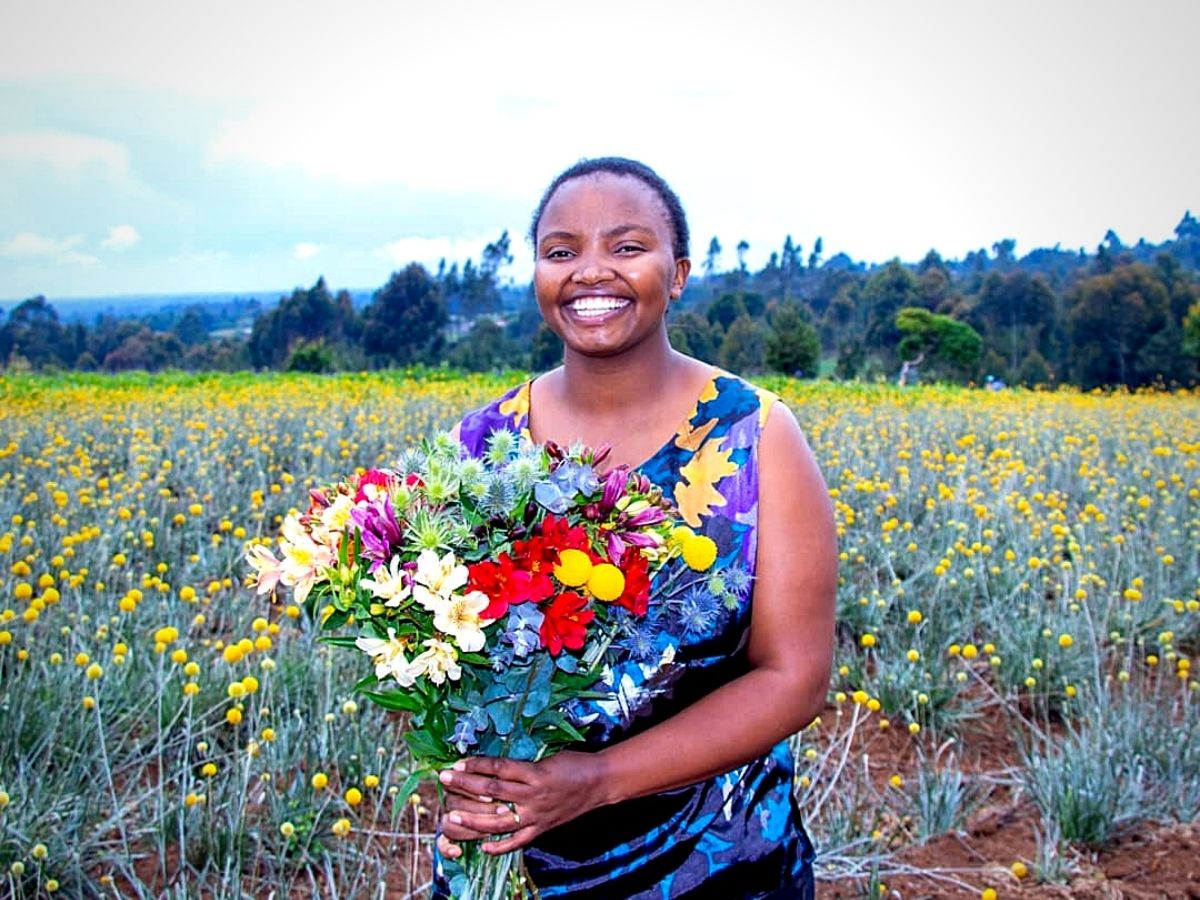 Summer flowers also often fetch premium prices due to their unique and exotic nature. Growing these varieties, therefore, helps Kenyan flower farms to tap into a niche market and command higher prices, which in turn results in increased profitability.
The fact that summer flowers can also be grown in open fields plays a key role in their growing popularity in the country as this means that they do not require too much to grow them.
These Are the Types of Summer Flowers Cultivated in Kenya
Summer flowers come in different types and varieties, all of which are enthralling and exciting, and definitely add a touch of uniqueness to any floral design or arrangement. Floral designers across the world are constantly looking for these flowers, especially during wintry conditions in their countries.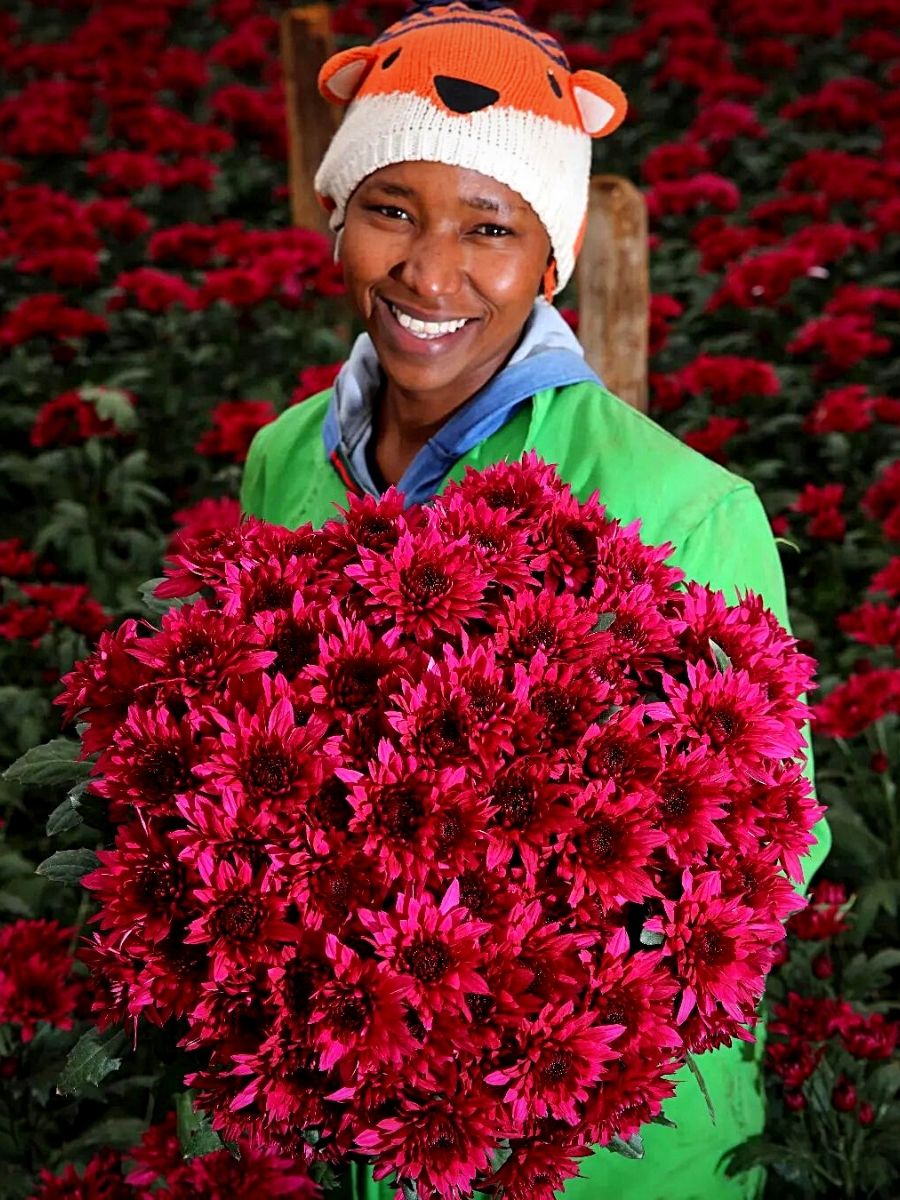 Many upcoming small-scale flower growers are accordingly turning towards these summer flowers, which are deemed to be easier and cheaper to grow and manage compared to roses which mostly have to be grown under special conditions in greenhouses and on a large scale to make reasonable returns.
Kenya Flower Council (KFC) is also getting involved by helping these smallholder growers to attain all the certifications and the required standards of flower-growing, as well as aggregating their flowers and connecting them to international markets.
Examples of summer flowers grown in Kenya, therefore, include ornithogalum, statice, craspedia, gomphocarpus ('moby dick'), eryngium, bupleurum, ammi majus, zinnia, scabiosa, cosmos, dahlia, marigold, helianthus (sunflower), dianthus (carnation), lily, gladiolus, anigozanthos (kangaroo paw), and alstroemeria, as well as many others.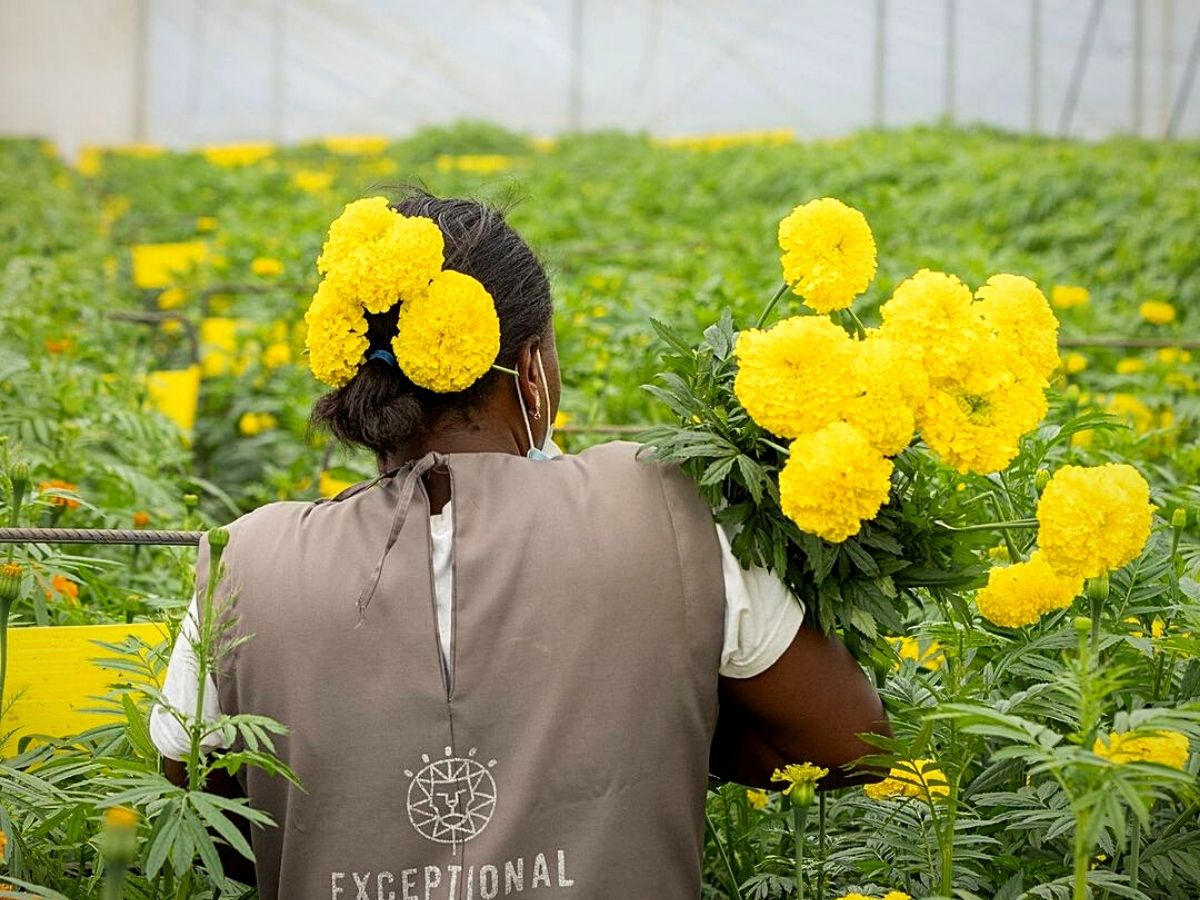 Some Farms Growing Summer Flowers in Kenya
Black Tulip Group, a grower that has several farms in Kenya including Laurel Investments, Black Petal Farms, Golden Tulip Farms, Sunfloritech Ltd, Utee Estate, Lemotit Farm, Tulaga Ltd, Eco Roses, and Batian Farms as well as Fontana Kenya Ltd also grows a range of summer flowers in its numerous farms across the country. The flower enterprise grows chrysanthemums, alstroemeria, spray carnations, gypsophila, and other fillers and foliage.
Marginpar also has seven farms in Kenya where summer flowers are grown. Hypericum, Clematis Amazing® series, aster, solidago, Astrantia Star® series, Hypericum Flair® series, Eryngium Questar®, Gypsophila Xlence®, helleborus, astilbe, ornithogalum, delphinium, limonium, and scabiosa are among the numerous summer flower varieties that Marginpar grows in its farms in the country.
Florencia Blooms is a Kenyan-based flower farm that has embraced the summer flower trends and has accordingly been sustainably growing unique high-quality summer flowers for the EU and UK spring, autumn, and winter markets, taking advantage of its ideal location at the equator, which gives it excellent weather conditions for consistent all-year-round flower production. This flower grower cultivates varieties such as carthamus, anigozanthos, echinacea, limonium, and ammi majus, among others.
Grower Cenacle Kenya Ltd which has a farm in Naivasha largely specializes in summer flowers where it grows varieties like limonium, hypericum, gypsophila, eryngium, solidago, ruscus, dianthus, eucalyptus, and craspedia among others in its different farms.
Scog Flowers, which is a small-scale flower farm based in Njambini, Central Kenya on the slopes of the Aberdare Ranges deals with the production, marketing, and sales of fresh-cut summer flowers and seedlings. Some of the varieties grown on the farm include craspedia, agapanthus, carnation, hypericum, alstroemeria, lily, chrysanthemum, statice, ornithogalum arabicum, molucella, eryngium, scabiosa, bupleurum, green dianthus barbatus balls, amaranthus, and ammi visnaga, among others.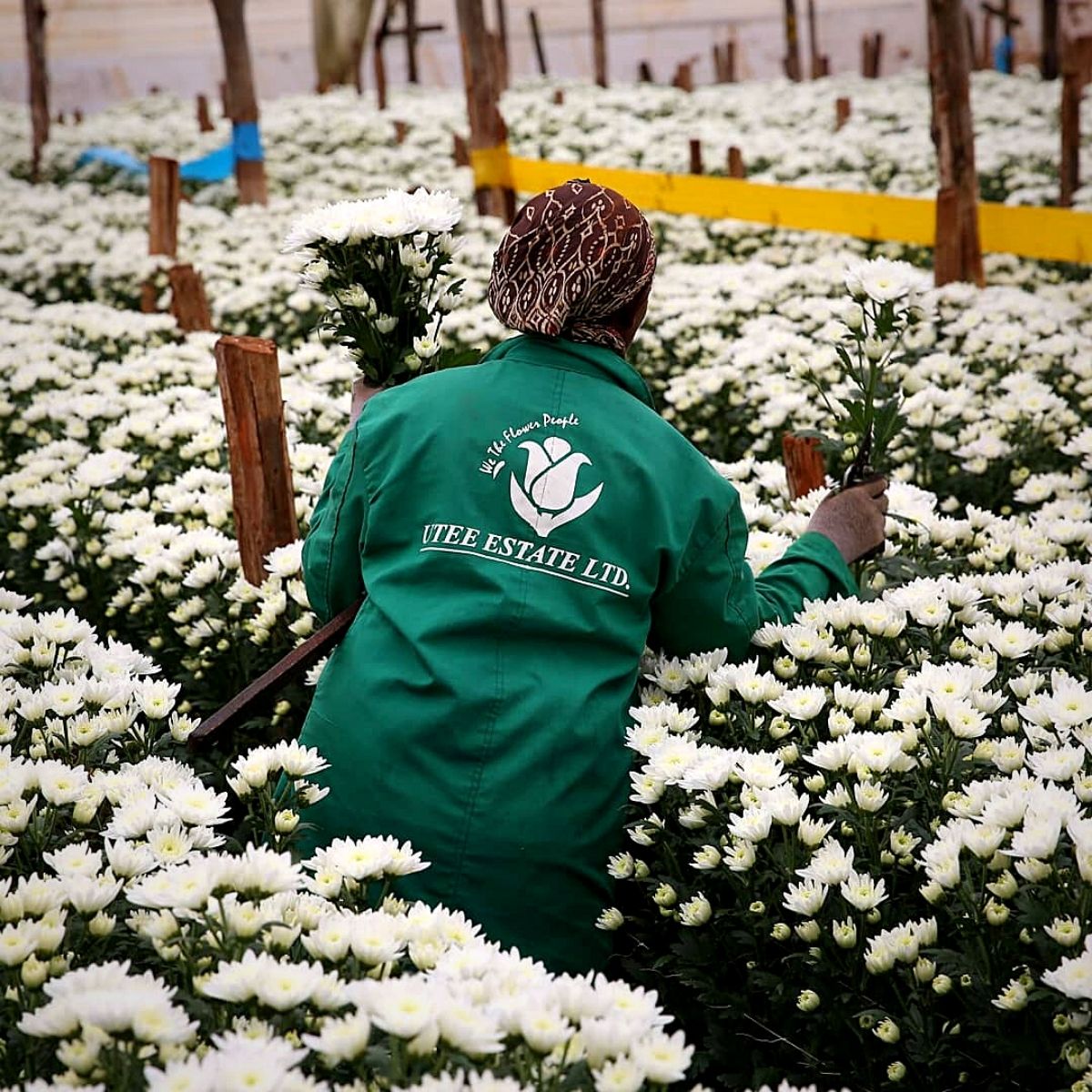 Cheche Flora Ltd which is based in South Kinangop, Nyandarua County also has summer flowers including eucalyptus baby blue, craspedia, alstroemeria, bupleurum, scabiosa, eryngium, ornithogalum, molucella, and gypsophila grown on its farms.
These are just a few of the very many flower companies in Kenya currently investing in summer flowers.
A Nascent Trend That Promises to Boost Kenyans Flower Industry
The developing cultivation of summer flowers in Kenya marks an exciting new chapter in the country's thriving flower industry. As flower farms invest in diversification and explore the cultivation of these flowers, the country's floral variety portfolio also grows capturing new opportunities in the global market.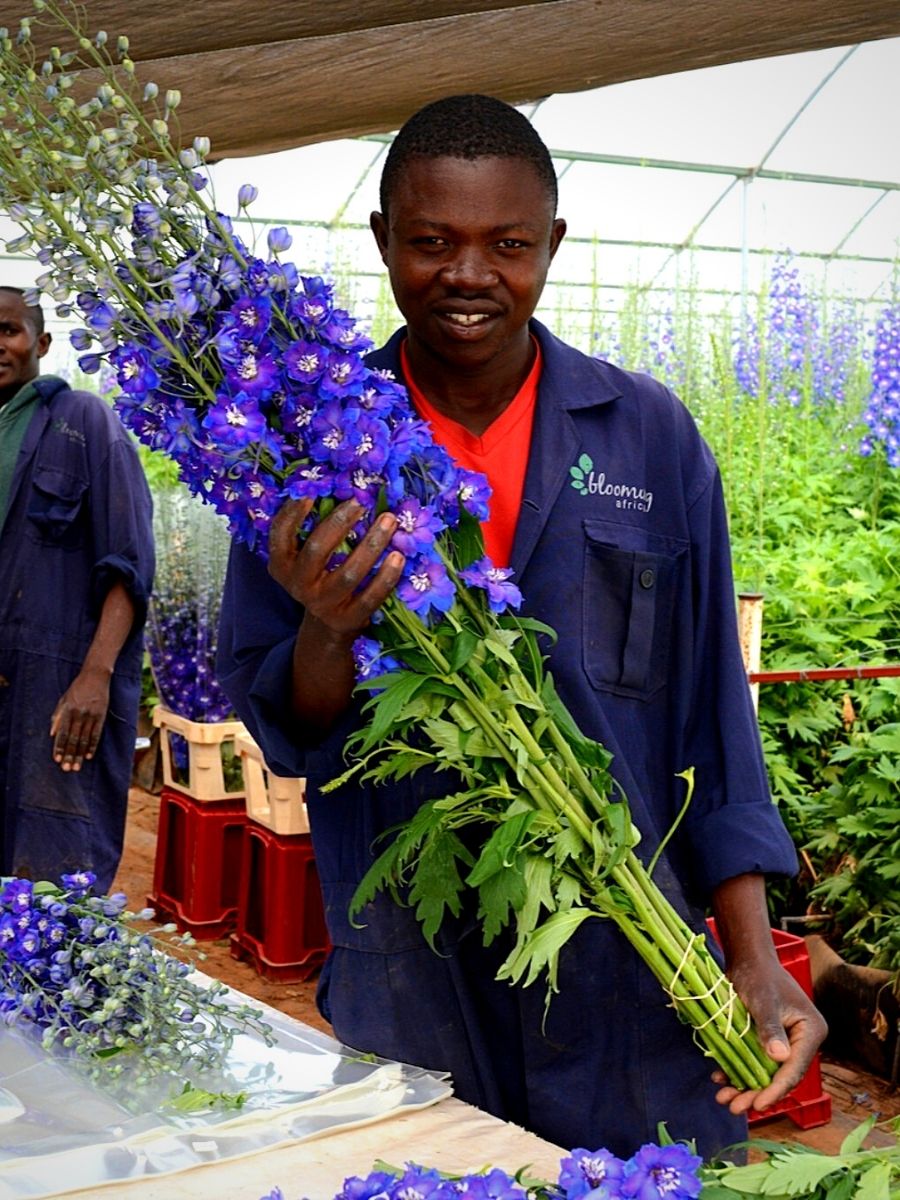 This expansion allows growers to cater to the changing demands of international markets and extend their production seasons, gaining a competitive edge over their peers elsewhere and tapping into niche markets.
As the country's flower farms adopt summer flower trends, the future continues to look bright for Kenya's growing floral industry which will, without a doubt, continue to captivate the world with its rich and diverse blooms.
Featured and header images by @blooming.innovations.