In the world of flowers, it happens that a tiny variation in color, texture, or shape, gives birth to real miracles. The delicacy of the Red Panther rose is part of those fat moments.
Rose Red Panther
So, there she is, a rose called Red Panther, a variation so rare that it is the equivalent of a perfect ruby. And she has been dug up to the surface. No mine, no excavation, no destruction. Just patience, love, and know-how. Red Panther is a real gem that deserves a place of choice in the world of red roses: it is most certainly the variety of tomorrow. She jostles, in elegance and delicacy, well-established codes and dictates.
Nature keeps its share of mysteries, even if the hand of man creates a lot and that man controls many parameters, the magic always works.
Lovers will recognize in it a splendid allegory of their love life. Thanks to its subtle nuances and her generous character, the Red Panther rose will forever engrave in the memory of soul mates, an imperishable memory. As if she was the key to an indelible and growing love.
Declaration of Love
Wouldn't it also be the ideal rose for the declaration of love? Due to its play of colors, symbolizing the multiple forms of love and the great diversity of this feeling. Like that of mother to child.
It is certain, it is an ideal rose for Valentine's Day but it is also, in my opinion, a perfect rose to show the women of our family all the love that we have for them. Associated with beautiful pink peonies for Mother's Day, or with elegant flowering branches for Grandmother's Day, the Red Panther rose will know how to play with these fineries to charm lovers of beautiful flowers.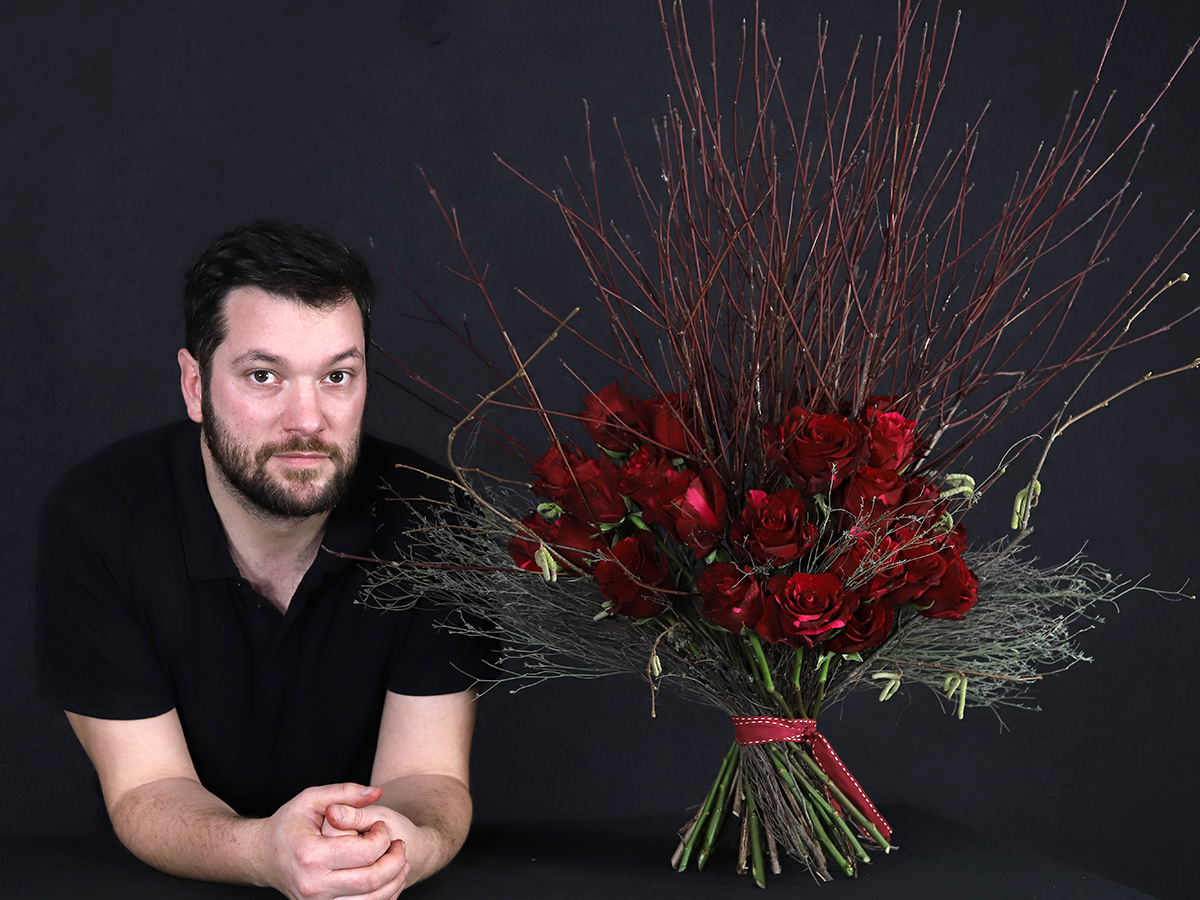 A Childish Side
Red Panther also has a childish side, which is expressed in her tender fuchsia pink stripes. They draw delicate patterns on its petals that make me think of the freckles of a child with rosy cheeks from the shyness and enthusiasm of offering the first bouquet of roses to this woman who knew how to protect this child and make him/her grow.
Available at Decofresh
The renowned house Decofresh has been selecting for some time now the most beautiful varieties of roses from the best producers in the world. Rose Red Panther is a perfect example of the rigor that Decofresh applies when selecting its roses. When will such rigor be applied to other flowers as well?
Rose Red Panther is bred by Interplant Roses, grown in Kenya by Ayana, and marketed by Decofresh Roses.
Photos by Nicolas Manzoni from GraféO.