First I would like to thank Thursd for giving me space and opportunity again to express myself and my art through flowers for this sustainability campaign. It gives me the possibility to share my concerned thoughts worldwide. Scorched Earth, what a name, what a color! Honestly, I've always liked the color yellow but now it became even more meaningful to me.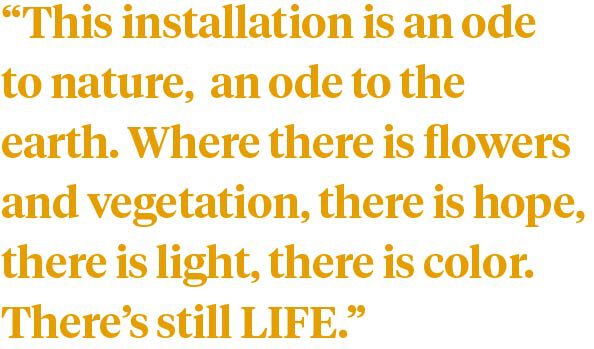 Scorched Earth
On the one hand, regardless of the name, the color itself is very striking and immediately makes me think of many things. In addition, it also represents joy, hope, and energy. It's quite a concept! So before planning my design I went ahead with the task of digging deeper into this subject and what I found out was extremely shocking.
The Meaning Behind Scorched Earth
On the other hand, the name of Scorched Earth carries a lot of both positive and negative charge and is a very versatile concept. It is not only used in the field of sustainability but also in politics, being a military tactic that aims to destroy anything that might be useful to the enemy when a force advances through territory or withdraws from it, such as weapons, transport vehicles, communication sites, and industrial resources. It is also said that "the historical origin of the term Scorched Earth surely comes from the practice of burning cereal fields during wars and conflicts in ancient times. However, anything useful to the advancing enemy may be targeted, including food stores and agricultural areas, water sources, and even the local people themselves".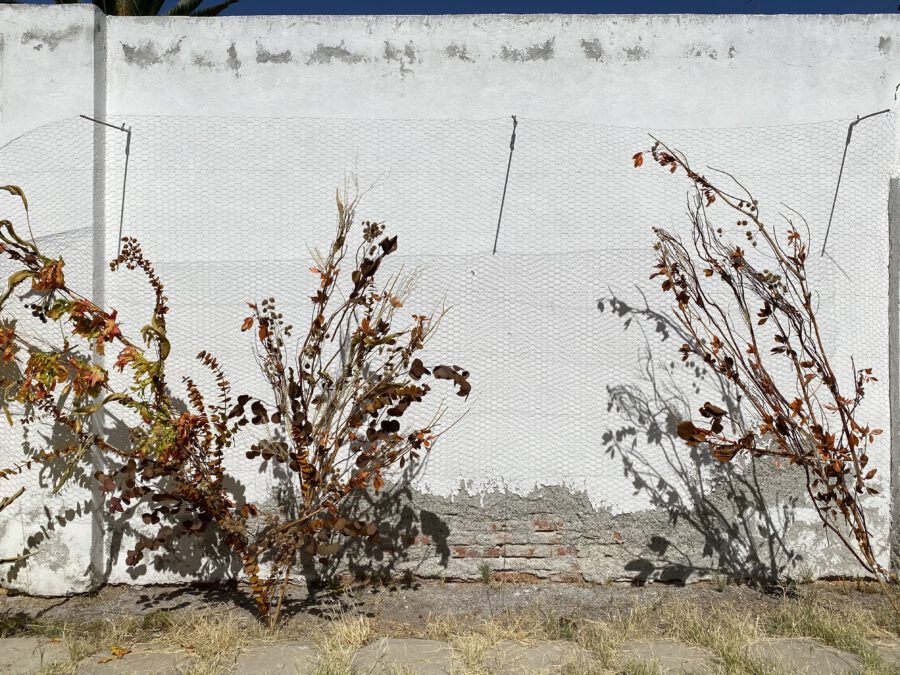 A Frightening Scene
It's frightening! Because that's exactly what we have been doing to the earth as if it were our enemy... We are destroying everything around us: desertification, water scarcity, soil erosion, forest exploitation, pollution, global warming, the deteriorating biosphere, disappearing species and biodiversity, melting poles, people moving from one place to another, among many others. The footprint we are leaving on the world is very regrettable and for future generations, it will be more so. The situation is extremely shocking, like the color and its name... Right? Many ideas came to my mind and I definitely could not translate them into a single flower arrangement, so I opted to create a whole installation where I could describe what Scorched earth means to me through flowers, create art and raise awareness not only within the flower industry but all over the world.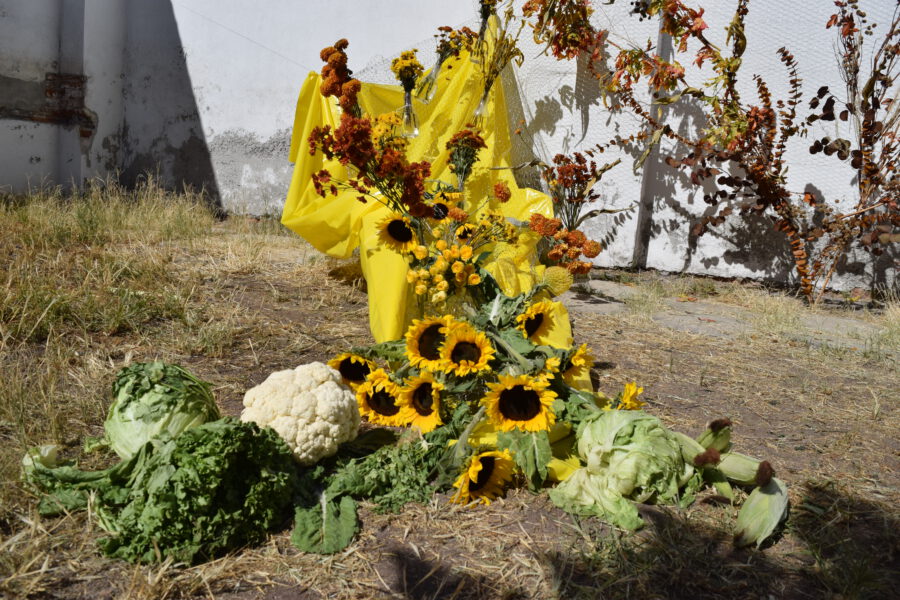 A Cry of Despair From the Earth
'Save me from the ground' is a cry of despair from the earth towards humanity. It's the earth asking for help and at the same time, an exemplification of what we have got from it, what it has given us, and what we can still give back. During the time we have left to save it. As if the earth wanted to escape from itself, dry branches and leaves rise from the ground and show us all the damage we have done to it: everything is running out, it is drying up, it is disappearing! But, what is it that the earth gave us and keep giving us? LIFE. This life cycle must be resumed and now we must return what it has given us, acting responsibly, thinking about how day by day we can help to stop or at least reduce this chaos. Can you imagine what this would look like? What would it be like if the earth went back to being what it once was? Then the leaves begin to show up again on the branches, intertwine with each other and their dull colors disappear to become more vivid and brighter colors. Yellows, oranges, browns, greens: life! There is still life!
A cascade of flowers goes down until it reaches the surface to color it, to revive it. An explosion of flowers and vegetables in the Scorched earth color palette to celebrate the hope that humanity can still do something for our mother earth.
Desertification in Mexico
In Mexico, the main causes of desertification are poor agriculture, poor livestock, poor forestry, and large unsustainable management. When I knew this, I immediately thought about how to portray this huge problem and its possible solutions through floral art. Therefore recycled plastic bottles and other sustaining mechanics are intentionally displayed to join this green movement, to be congruent.
The Steps Towards Sustainability in Floriculture
In this industry, there is a lot to do from growers to us, florists. As a floral designer, I try not to have lots of waste and use materials that can be reused. Seldom I get to occupy floral foam (I always use chicken wire) but if I use it I try not to throw it away and give it another use. Honestly, now I am more aware of the great responsibility that I still have not only as a florist but as a person, so I will try to do my best. Scorched Earth gave me such a deeper insight and awareness of all the damage we have caused and that there is still much, much to do.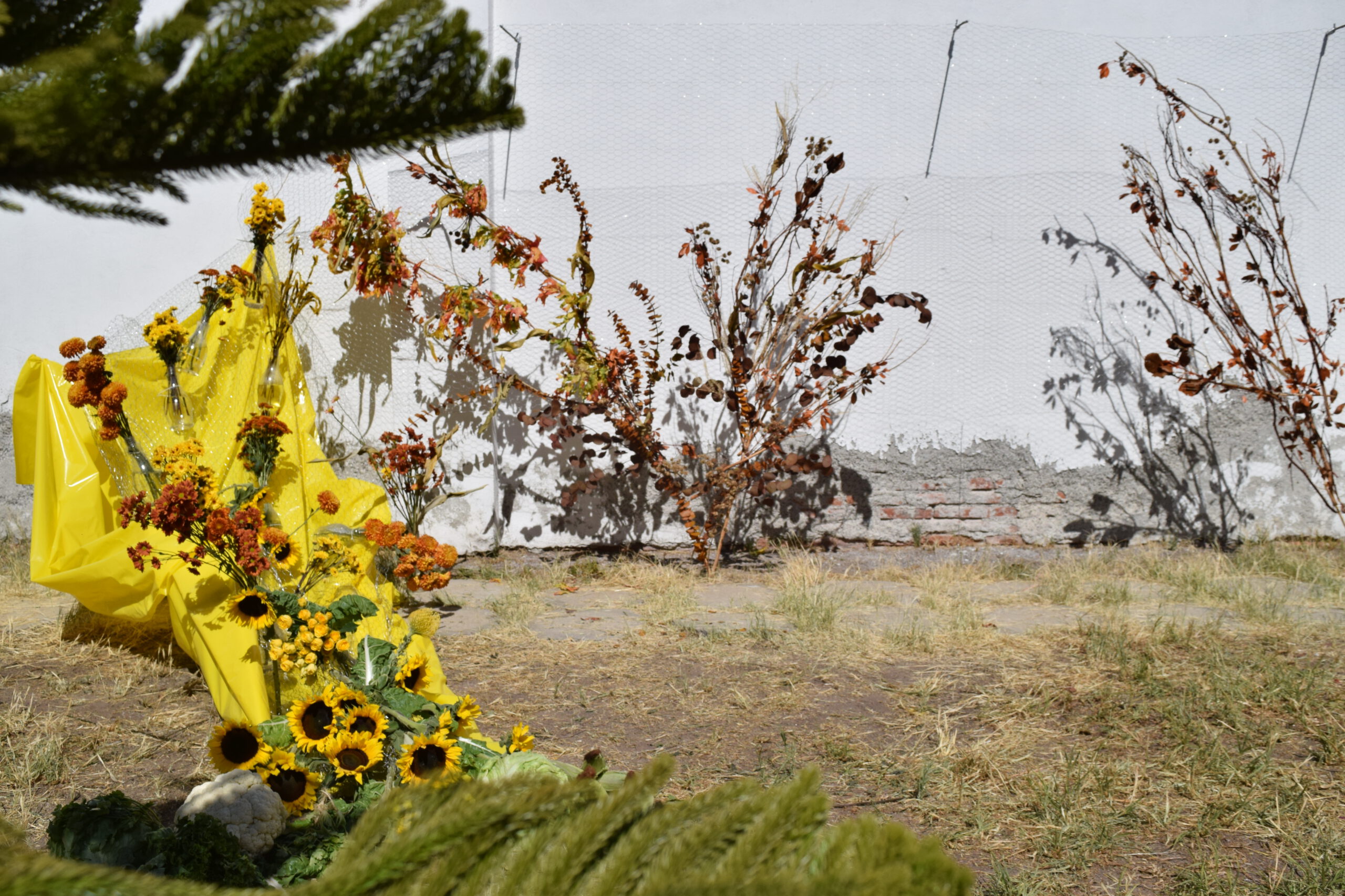 This installation is an ode to nature, an ode to the earth. Where there is flowers and vegetation, there is hope, there is light, there is color… Where there's still LIFE. Let's silence together the cry of 'Save me from the ground'! -Yamile