On March, 8th the world celebrates International Woman's Day, it's over 100 years old and celebrated around the world. I ponder on what it means for me and other women working in an industry that is so often thought to be male-heavy. I don't like the term dominated, all sounds a bit like 50 Shades of Grey.
A Positive Impact on Horticulture and Floriculture
I'm interested to know how much this day creates a positive impact on horticulture and floriculture. Pondering is one of my favorite things to do as I design and build containers, I often plan world-changing schemes all sadly dismissed by lunchtime. The potting shed is where all the big stuff happens!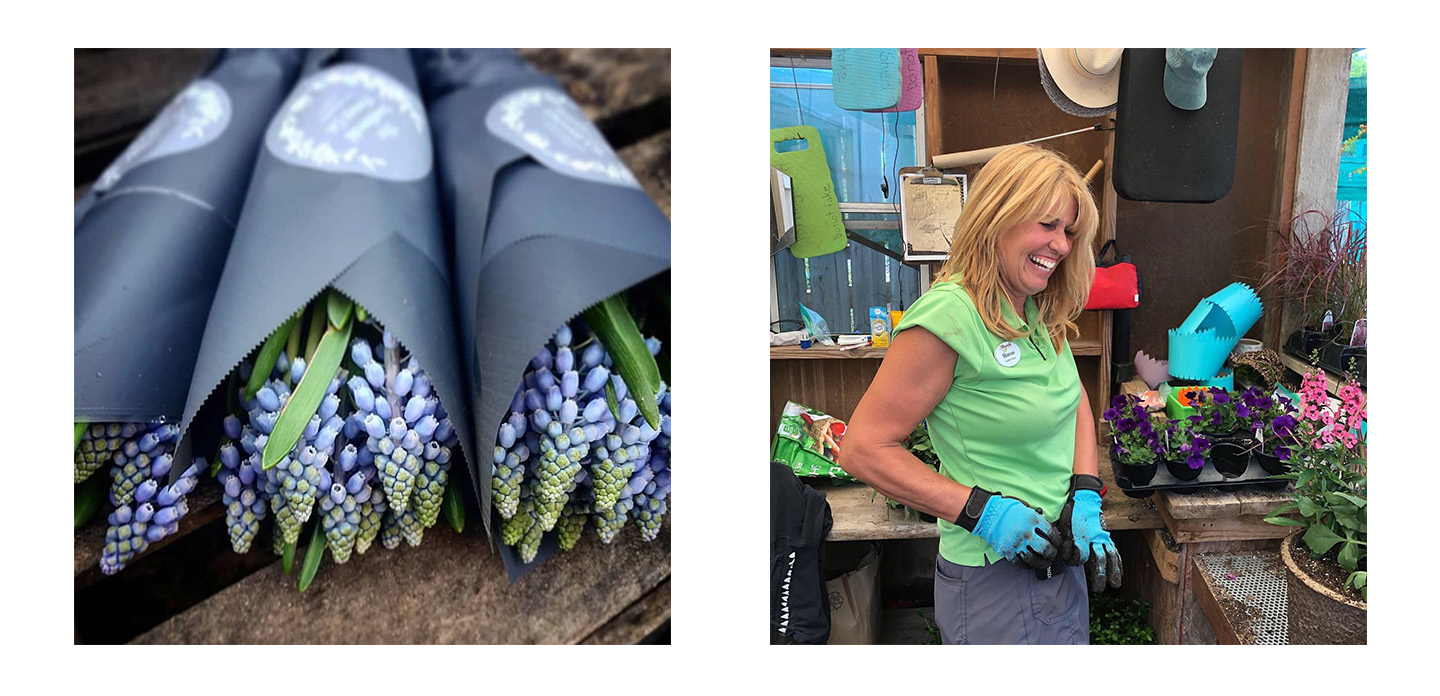 The garden greats Vita Sackville-West, Gertrude Jekyll, Beth Chatto were the woman who celebrated their independence, strength, and creativity by gardening when most other women were not given such freedom to express themselves. They paved the way for women in horticulture we have followed in our millions by example, so isn't that what IWD is about, acknowledging women who have changed our lives in some positive way.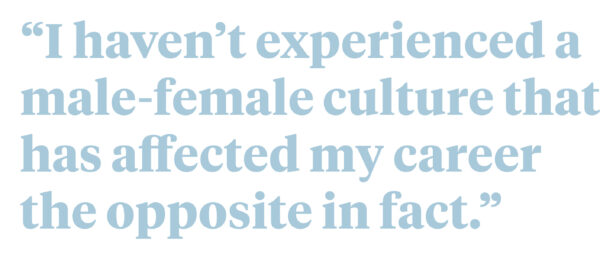 I haven't experienced a male-female culture that has affected my career the opposite in fact. I've had the support, encouragement, and help of all the men that I have worked with and without the added push and assistance I certainly wouldn't be doing what I do and be as successful. Scott Bardash takes a bow. I wouldn't say it doesn't exist and yes I have witnessed some unpleasant power plays which in many other industries have been eradicated and quite frankly are totally unacceptable, goodness knows why they still exist in ours. Is this just my experience or is this the nature of the game? If this behavior is prevalent what is being done to make sure that women are not having to endure it and how and what measures can be put into place by the industry to stop it. I do know that at work I have got the strongest bonds with some incredible woman who have made work fun when it's good and bearable but when it's bad, we pull together in the most incredible way instinctively knowing when one of us needs the support that we're so good at giving, 18 to mid 70's we are one hell of a strong force there for each other and getting the job done well. I want to know if IWD has an impact on our industry so I reach out and what I hear makes me happy, I'm pretty much always happy where work is concerned.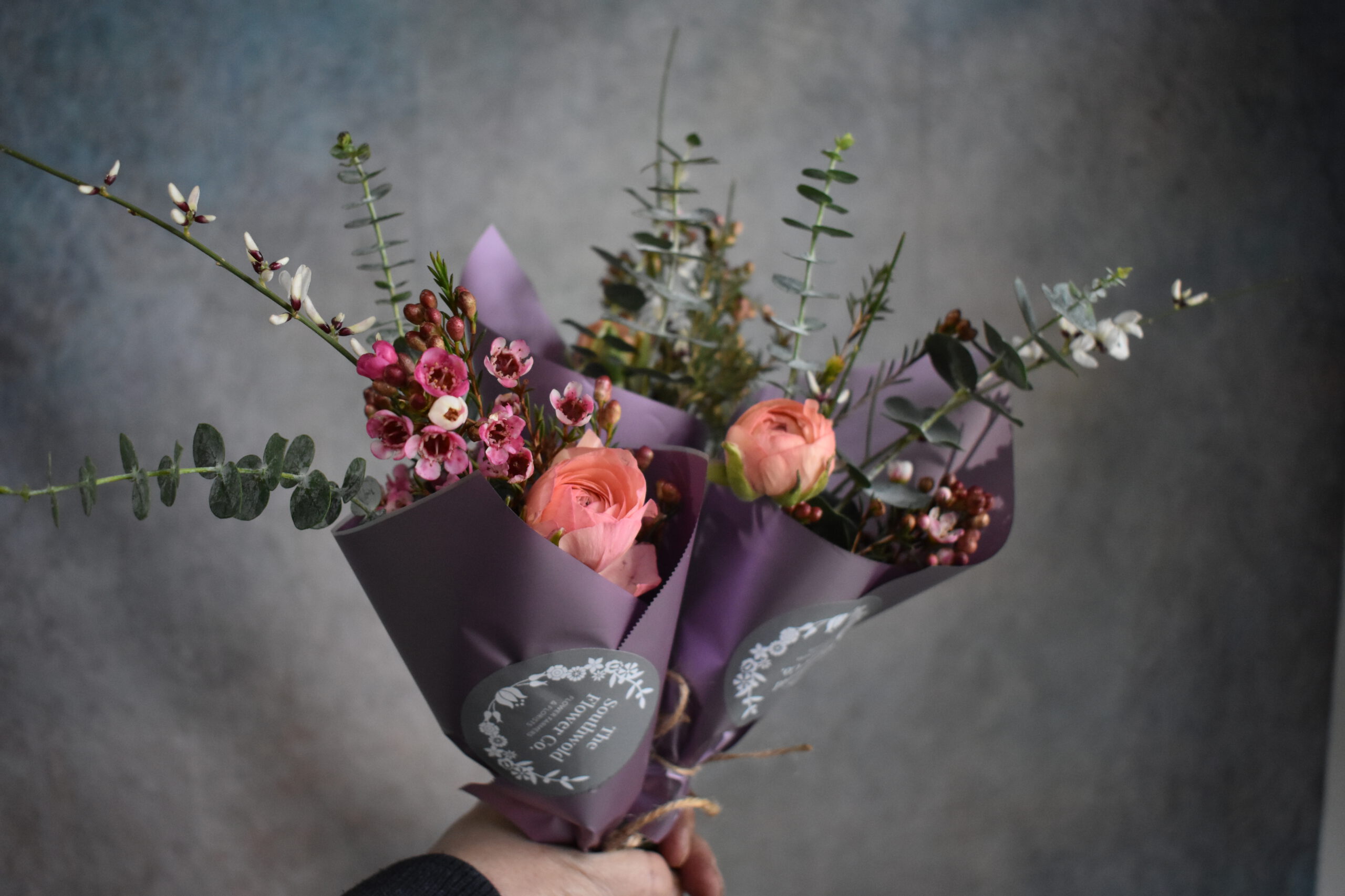 It seems that women are making IWD a day to say thank you to our girlfriends, workmates, our female relatives or just any females who we generally admire in our lives. We want to acknowledge the strong gains of women who surround us. It also appears that in many countries men are celebrating women by buying flowers, plants, and gifts to give. Liz, owner of
The Southwold Flower Co
a flower farm and talented florist tells me as I sniff and admire her floral creations and small gifts that over the last 3 years she has seen a significant lift in sales for IWD. "It's all about easy small gifts reasonably priced around the 10.00 mark, they need to be very pretty and appealing, something that you would love someone to buy you so you buy it to gift". I fondle lovely flower cones filled with grape hyacinth wrapped in brown paper, little votives with posies in, I would love them all, I end up buying them for girlfriends and of course for Mum, she has to be the most celebrated woman in my life, she gave me the horticultural passion I have to thank her for the joy it brings me.

So this is where it gets interesting. In the USA Debora Steier VP Floral for
Albertsons
, the second-largest supermarket chain after Kroger has seen a year on year increase in sales for IWD, the display photos she posts are of pleasing posies of soft spring colors, pot roses, and orchids, again all affordable and all perfect pickups IWD is signed on the displays. I love great signage for marketing products, why do we so often not get signage right? Surely by now, we understand how important it is to direct customers, heck think about driving along the road without it, eventually, you give up and go home. The USP for IWD seems to be small, affordable and beautiful. Lauree Lincoln Business Development manager for
Sunshine Bouquet Co
in Miami summed it up "Yes definitely" when I ask about increased sales "It's becoming a day to celebrate woman, what better way to show support for the woman we admire" I'm loving this it's great for our industry and fantastic for us as women. Emma Beardshaw Retail Manager EMEA at
Dummen Orange
tells me that there is an increased demand for cut flowers around the world for IWD and this is probably due to social and economic changes in society relating to women. This is defiantly a win-win situation.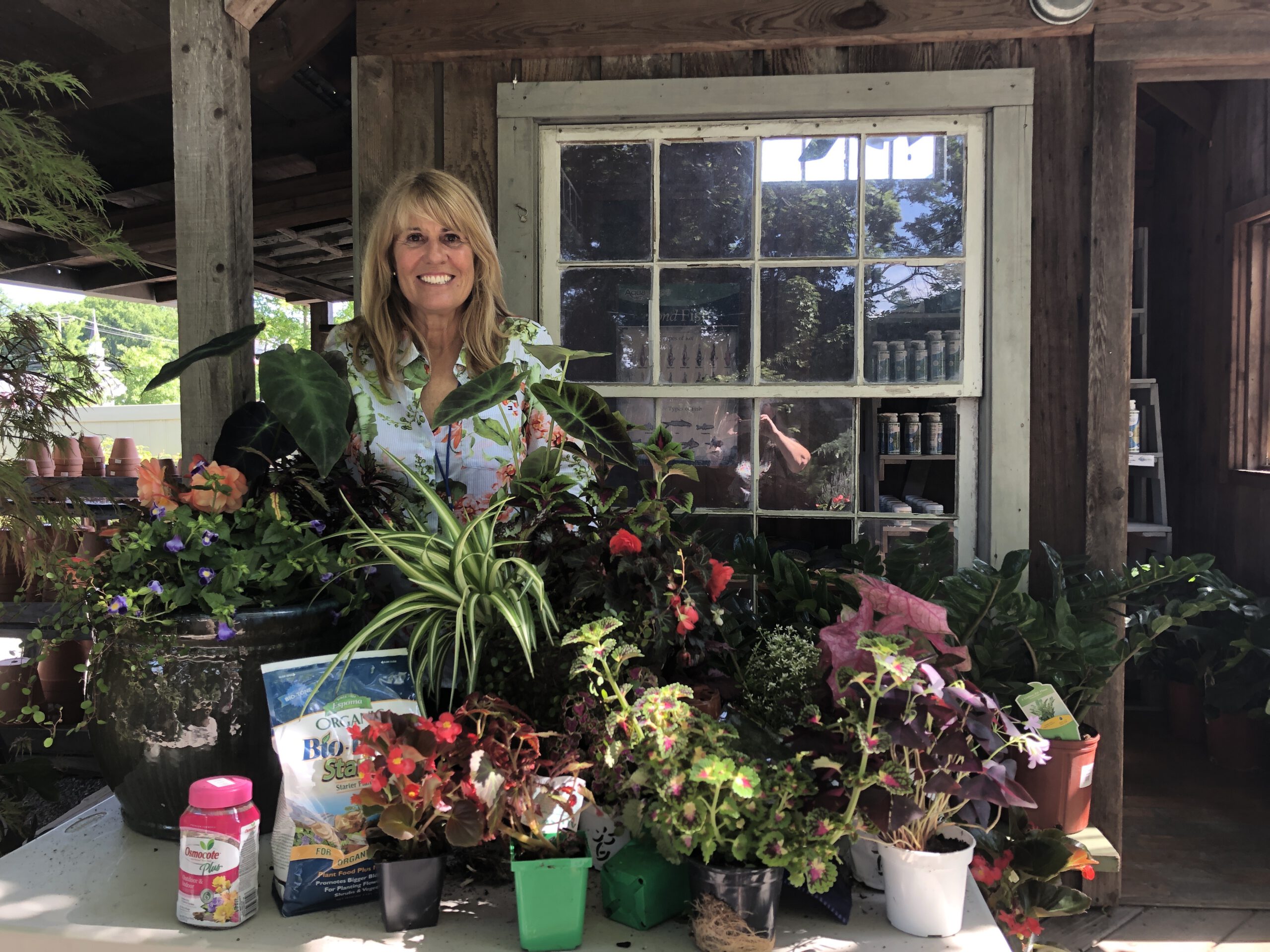 I trundle into
Clifton Nurseries
in London and I bump into Sarah and Denise doing what Clifton does so well looking after customers and attending to plants, we talk about woman and gardening and it's really noticeable how many young women are there with their young children, I love this, again I'm reminded of gardening with my mother, I can't help but smile. Both Sarah and Denise think it is fantastic for women to buy gifts for women to recognize the value of our female relationships. I love their enthusiasm and I want to buy them plants.

I was surprised by a response I got from a lady working in an IGC in the US. She commented that they would not engage in IWD as it would alienate some of their customers making them think that they support a political position... interesting. One male owner of an IGC was concerned about latching on to political movements, again an interesting view. So my take on IWD is positive, as women, we want to celebrate our achievements and successes with all the women who bring to our industry knowledge, friendship, experience, support and friendship bonds. I believe we stand out and are using the horticultural and floricultural industry to showcase this.