A poem by Edna St. Vincent Millay
When poppies in the garden bleed,
And coreopsis goes to seed,
And pansies, blossoming past their prime,
Grow small and smaller all the time,
When on the mown field, shrunk and dry,
Brown dock and purple thistle lie,
And smoke from forest fires at noon
Can make the sun appear the moon,
When apple seeds, all white before,
Begin to darken in the core,
I know that summer, scarcely here,
Is gone until another year.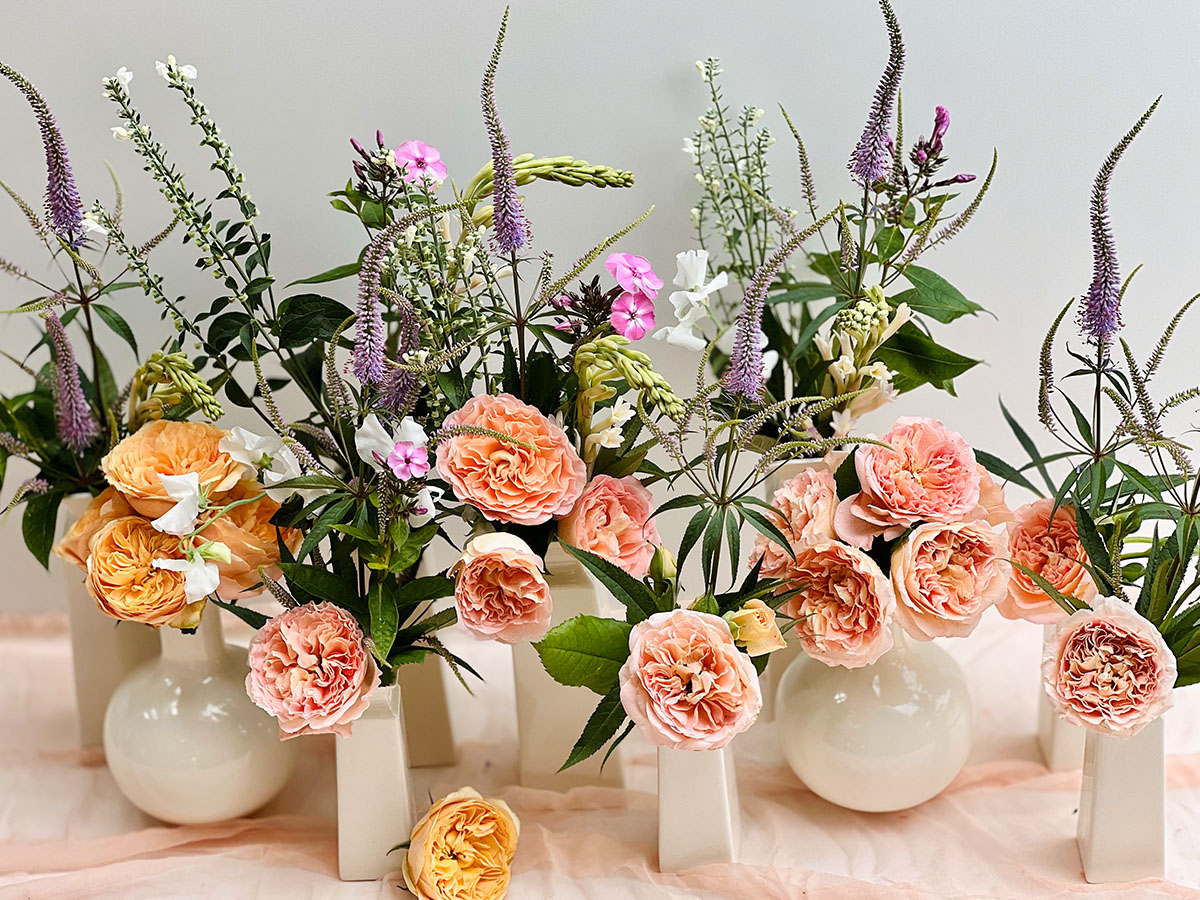 Edna St. Vincent Millay (February 22, 1892 – October 19, 1950) was an American lyrical poet and playwright.
Floral Design and Photography: Katya Hutter, @katyahutterfloraldesign, garden roses by Verse Rozen, sweet peas by Lathyrus.nl, supporting flowers by Dobbe Flowers and Marginpar, silk by Pomegranate Colours.