One of the best things I do in the flower industry is my visits to all kinds of specialty growers. Being in the Netherlands I really feel this is a privilege. With so many different growers, I often encounter growers who do something with me. Steef Meewisse is such a grower. He is a year-round seasonal flower grower. And has a rich history in the world of floriculture.
The History of Steef Meewisse
Steef's journey began when he was just 18 years old, as a rose grower in 2004. He started with the Rose Passion and later the Grand Prix. Varieties we do not see anymore, but everyone a bit longer in the industry surely remembers these varieties. (Especially the large prickly thorns of the Grand Prix!)
In 2014, he ventured into experimenting with other flowers, and by 2017, he had transitioned to growing summer flowers. Initially, it was Asclepia Beatrix, and he later added Eryngium, Lavatera, Anethum, Acanthus Mollis, Asclepia Tuberosa, Asclepia Solmate, Asclepia Ice Ballet, Asclepia Rosario, Dauwke Spray, Brassica, and a dozen varieties of Delphinium Elatum.
You can watch the complete reel of Asclepias harvesting and packing by Steef Meewisse on my Insta!
The flowers are processed using a Furora Nova machine. This machine assesses factors like the number of open flowers, stem thickness, stem length, and the number of leaves on each stem. This meticulous process results in consistently beautiful bunches.
Year-round Delphinium
Steef and his team are now planning to provide year-round production for Delphinium by using additional lighting during the winter season. What's unique is that they cultivate Delphinium on rock wool indoors, allowing many of their products to be available outside their usual growing season.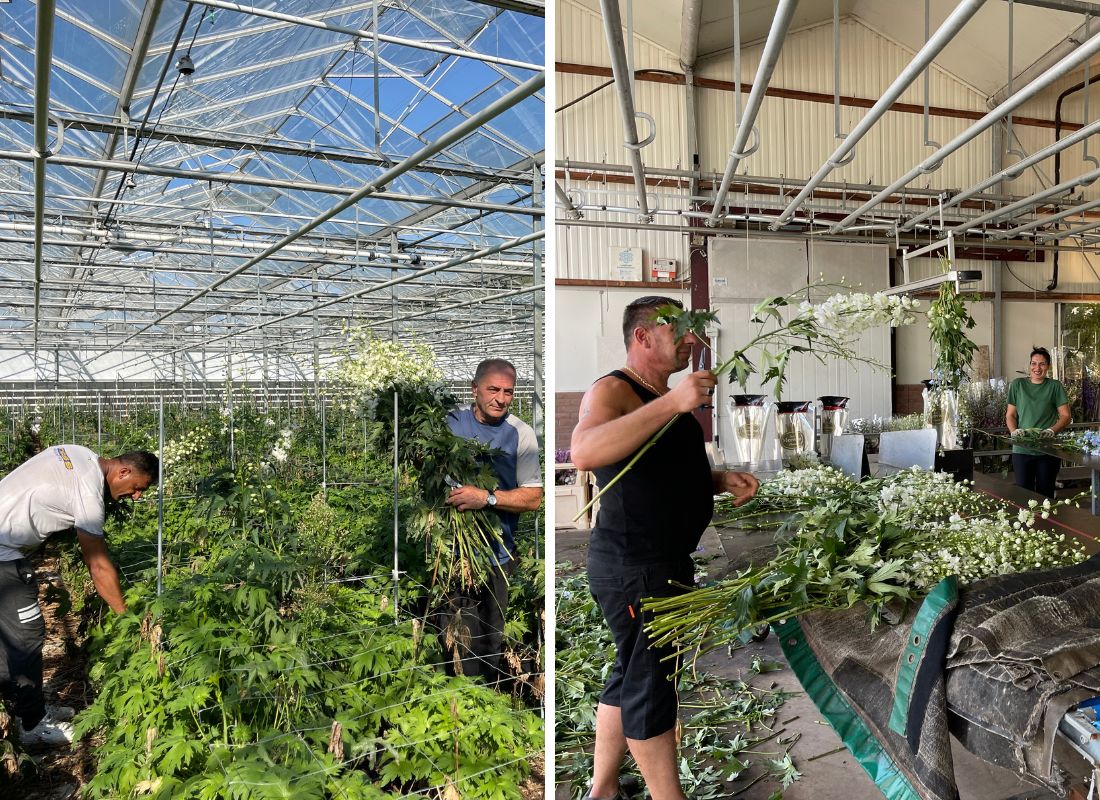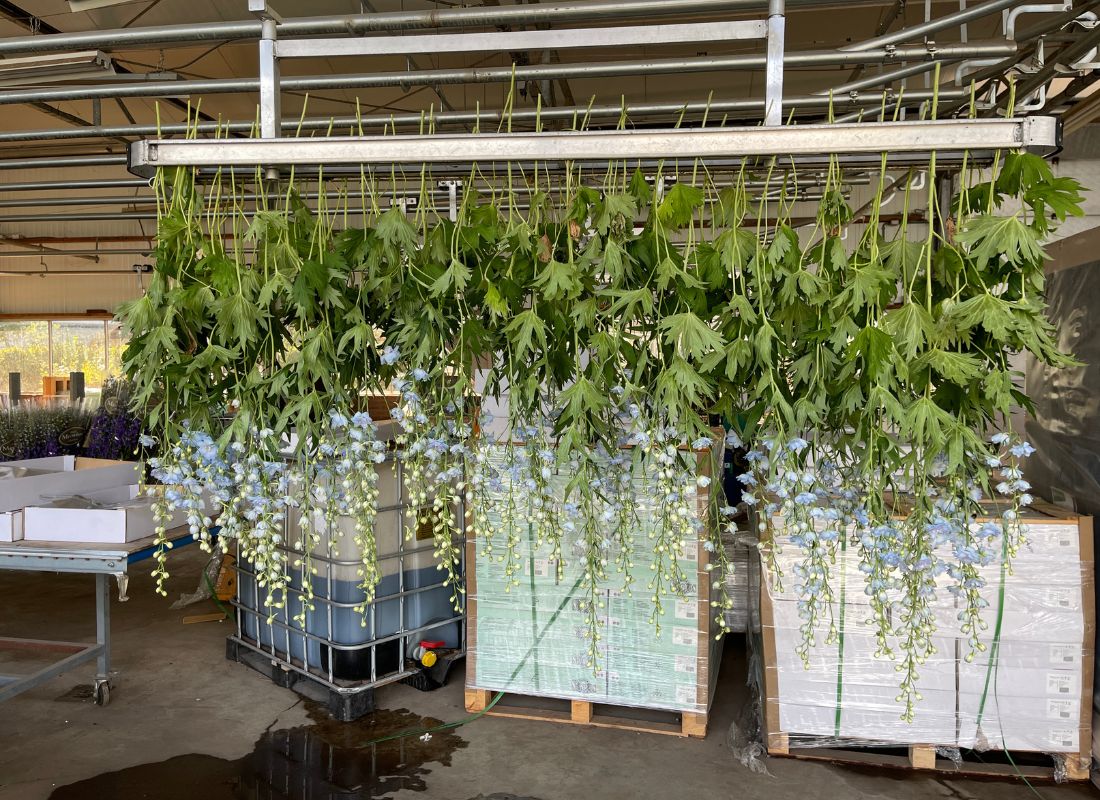 Pre-Treatment & Processing
Several of Steef's products require pre-treatment, including Delphinium, Asclepias, Daucus, and Acanthus. This pre-treatment ensures a guaranteed long shelf life for the flowers. Steef Meewisse does everything he can to guarantee this.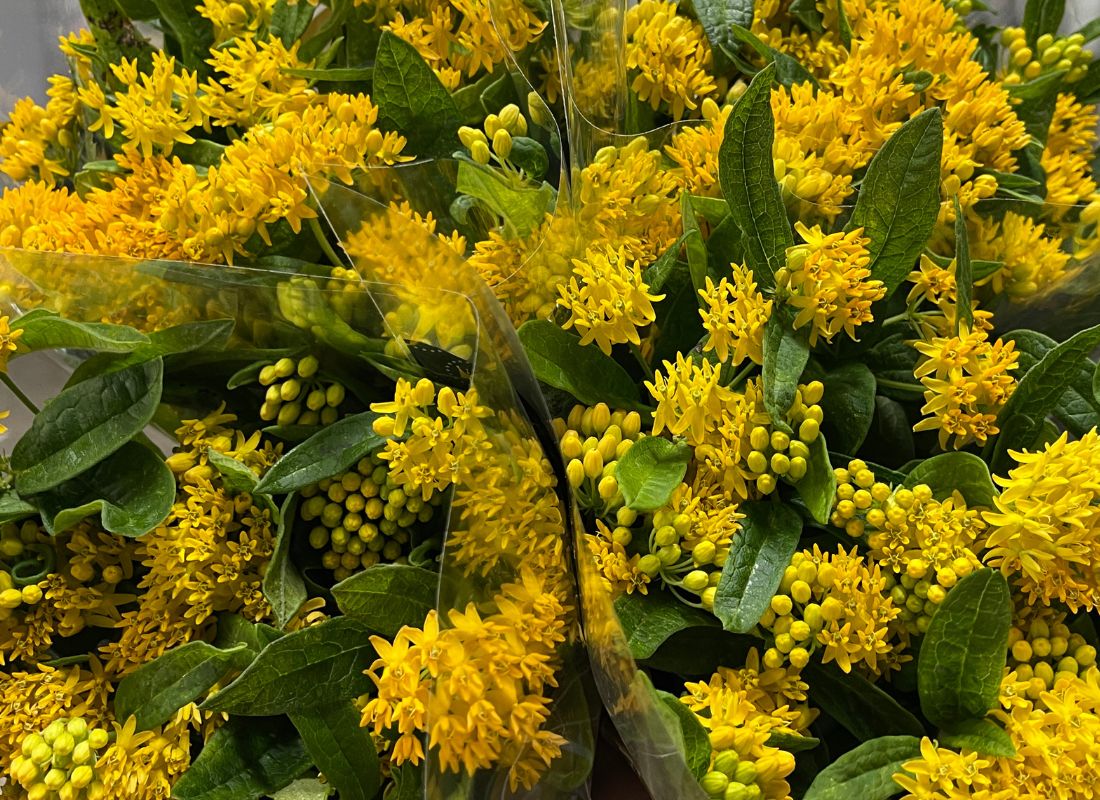 Steef takes immense pride in consistently producing high-quality products. It brings him great joy to see these beautiful products ready for auction and making customers happy. The trade is highly satisfied with Steef's flowers, and they command good prices. All transactions are conducted through Royal Flora Holland.
Steef's Challenges & Future
One of the challenges Steef faces is the increasing stringency of government regulations, particularly concerning natural inclusive cultivation. While Steef uses minimal pesticides, there are instances where he feels he has little choice but to use them when absolutely necessary.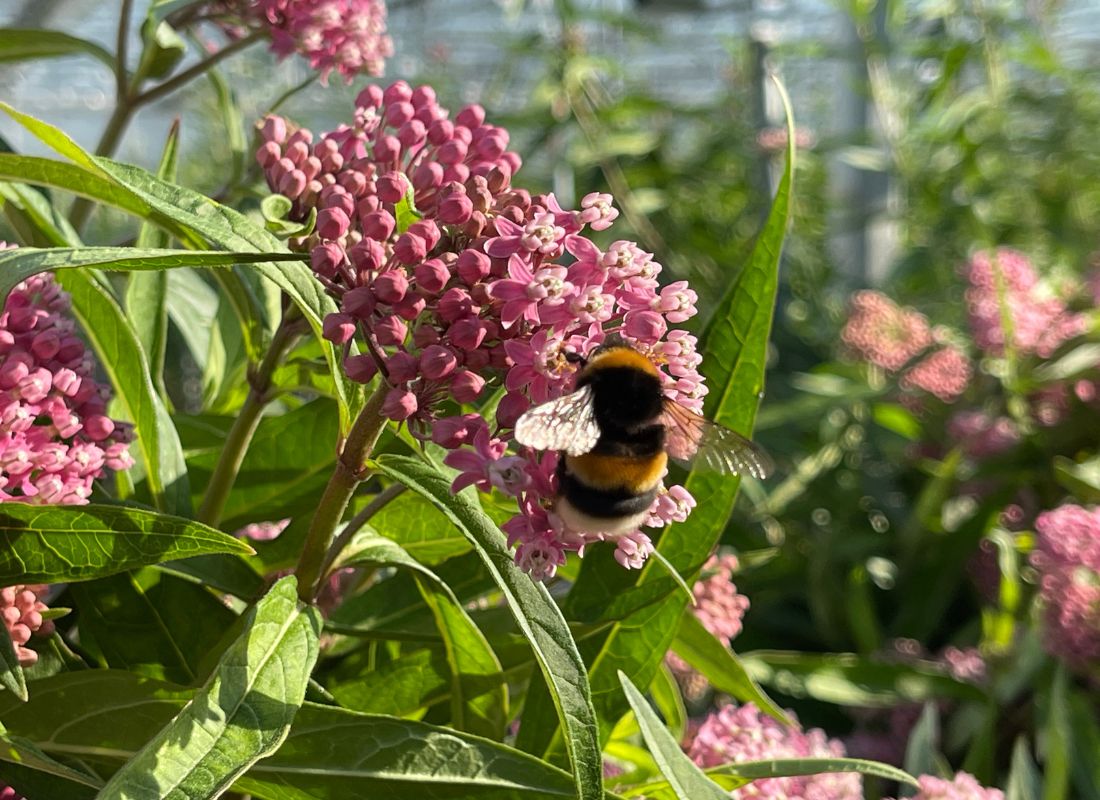 Steef's commitment to sustainability is evident in his energy practices. They utilize combined heat and power (CHP) for efficient heat and electricity generation. Additionally, they source CO2 from an ethanol factory, reducing CO2 emissions. The company has 600 solar panels that generate electricity for lighting, further reducing its carbon footprint.
Steef also prioritizes sustainability in pest control, using natural predators to combat insects. Natural elements are incorporated to enhance plant resilience.
Steef's vision for the future is to expand on natural inclusive cultivation, growing beautiful products with low input, and bringing joy to people with his exquisite flowers.
Steef's favorite flower is the Delphinium Elatum 'White Impressive.'