Every year Women's Day is an incredibly busy time for us – everything should run smoothly, organized, and with a lot of attention. We always strive to provide our customers with the highest quality of flowers.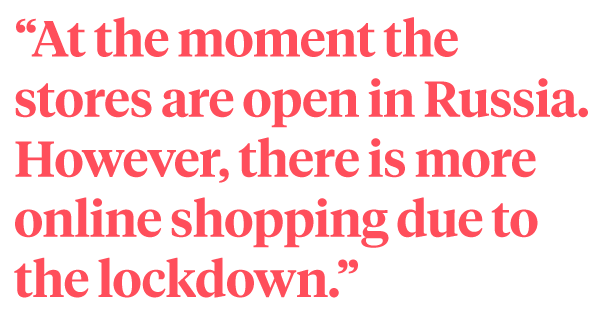 OZ Export Is a Team
This is the time of year that our cold storage is very full, we have a lot of extra workplaces, extra quality control, and everyone is working together – be that a cart builder, the purchaser, or a sales representative. OZ Export is a team, even more so throughout such busy periods! Of course, due to COVID-19, this year will be a bit different. In my blog, I will give you some information on this year's Women's Day at OZ Export.
Women's Day in Russia
In Russia they don't call it "Women's Day", but because it's such a big public holiday, they call it "the 8th of March". During this day, Russian men and women bring gifts and flowers to all the important women in their lives and tell them "С 8 марта!" ("C vos'mym Marta!", translated "Happy March 8th!"). No wonder that our Russian clients are the biggest clients during this time. One of the things that are very nice in Russia during Women's Day is that everyone congratulates the flower traders after a successful Women's Day. For flower traders in Russia, this means a good start to a new year. The most popular flowers during this holiday are varieties such as tulips and chrysanthemums.
Effects of COVID-19 on Women's Day
Nina Nosova is our Russian-speaking account manager, and we asked her what the expectations are for OZ Export during this Women's Day:
"Russia has been in partial lockdown, but at the moment the stores are open, just like in previous years. However, there is more online shopping in Russia due to the lockdown. Fortunately, we don't notice a decline in purchases, and it is just as busy as other years during this time. Due to the decline in transport from Ecuador, it is even busier than usual! In addition, we notice that more and more exotic flowers are being bought this year, in addition to all-time favorites such as tulips and chrysanthemums. The lisianthus and ranunculus are very popular this year!"
Inspiration
To give you some inspiration on this year's trends, we've lined up some photos of four perfect Women's Day flowers according to our specialists: tulip Strong Gold, chrysanthemum Kalimba, ranunculus Clooney Hanoi, and lisianthus Alissa White.
More Inspiration?
For more inspiration, follow us on Instagram! Do you want more information or order these flowers? Visit the OZ Export webshop.