Eternal, timeless, multicultural, and sometimes apparently outdated roses. As if a light veil of dust had settled on these undisputed queens, an impression of facing a dictatorship of shapes and colors. No revolution had made our hearts beat more, no upheaval gave us more possibility of dreaming.
But a portal to uncharted worlds has opened. Ripping through a monochromatic sky that showed little extravagance. This tear lets us catch a glimpse of the extravagant nimbus of this parallel world that our imagination could not predict: the World of Roses.
World of Roses
Through the nimbus, we are led to witness the intricacies of the creation of rose growers. Varietal creations as diverse as unexplored imaginary worlds, capable of giving life to our wildest expressions and desires. This must be the World of Roses.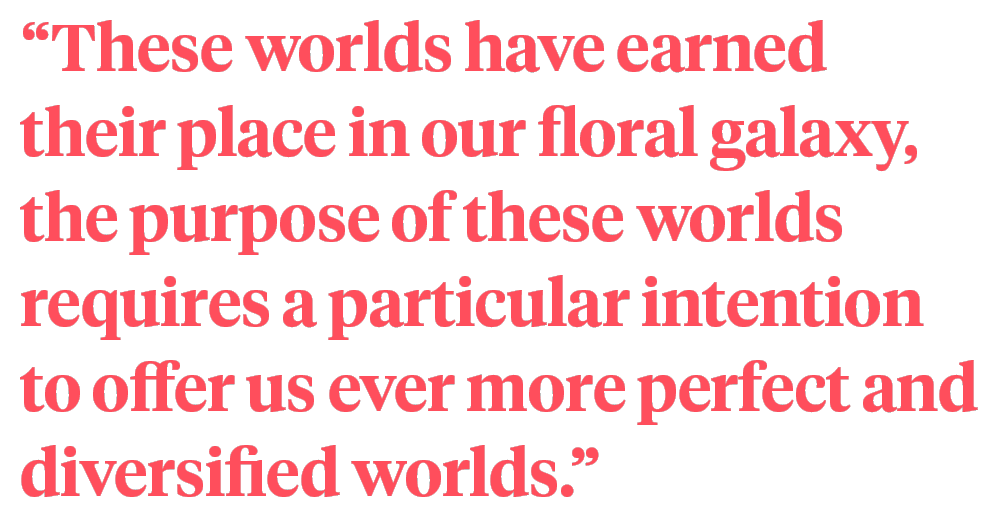 Traveling Through Different Worlds
You will be able to travel from a very rococo world to a futuristic world, passing through the convoluted parallel world of petals and thorns on which we will like to prick ourselves because no discovery is made without obstacles. They will only be tastier and more extraordinary.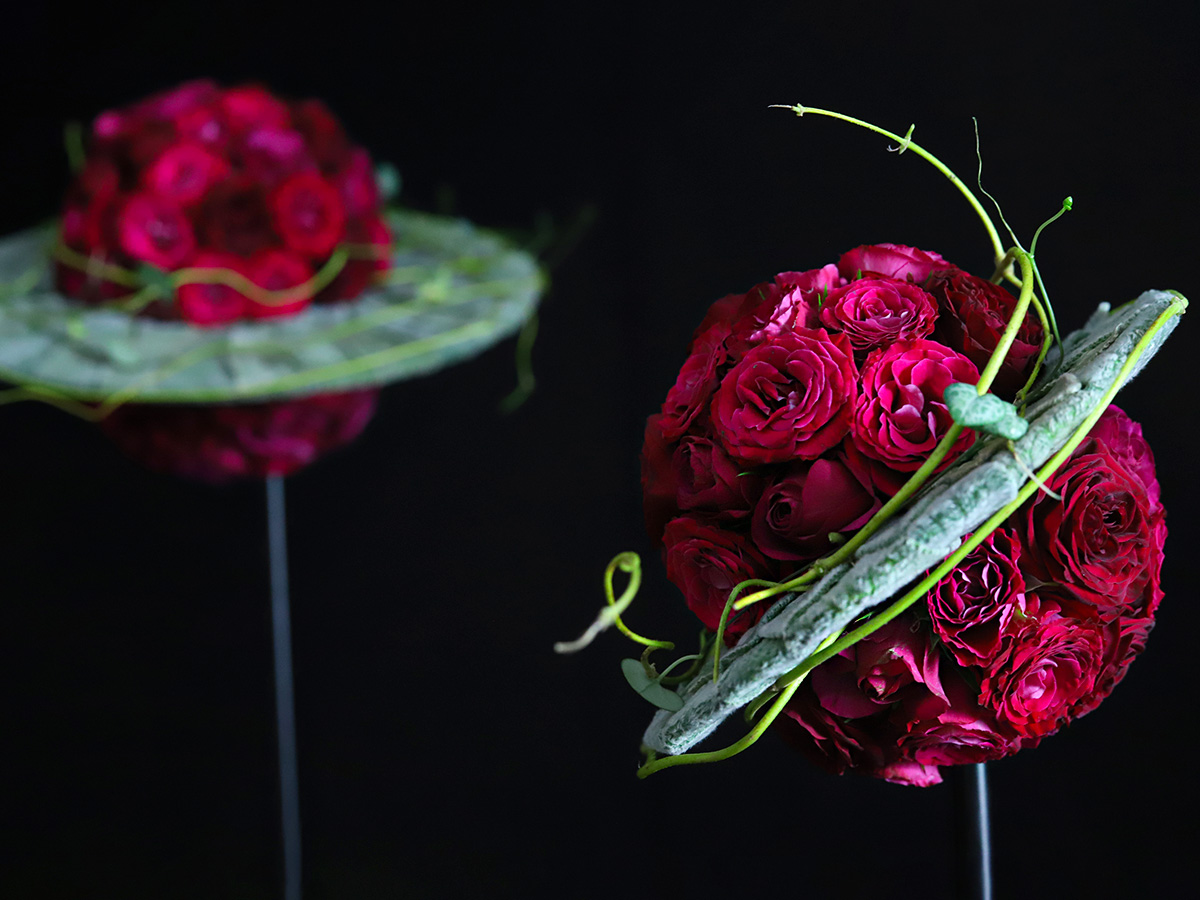 A diversity of worlds just waiting to be explored. You will become its multidimensional compass, its guide. You will make your customers discover the many facets and you will finally offer them the possibility of imagining a future that is written in pink. They will enjoy taking a ticket for an endless journey. Journeys that require little daring. They will be comfortably seated, staring into a rosebud.
The World of Spray Roses Gelato and Motown
Let us stop for a few moments in the world of jagged edges and winding valleys. We have arrived in the world of spray rose varieties Gelato and Motown. A world dedicated to romance and mystery, where observers will find themselves hypnotized by the beauty, their gaze lost in the complexity of these mini landscapes. The diversity of shapes will remind you of the complexity of our minds and the elegance of human curves. Here is the first bas-relief sculpted in your memory.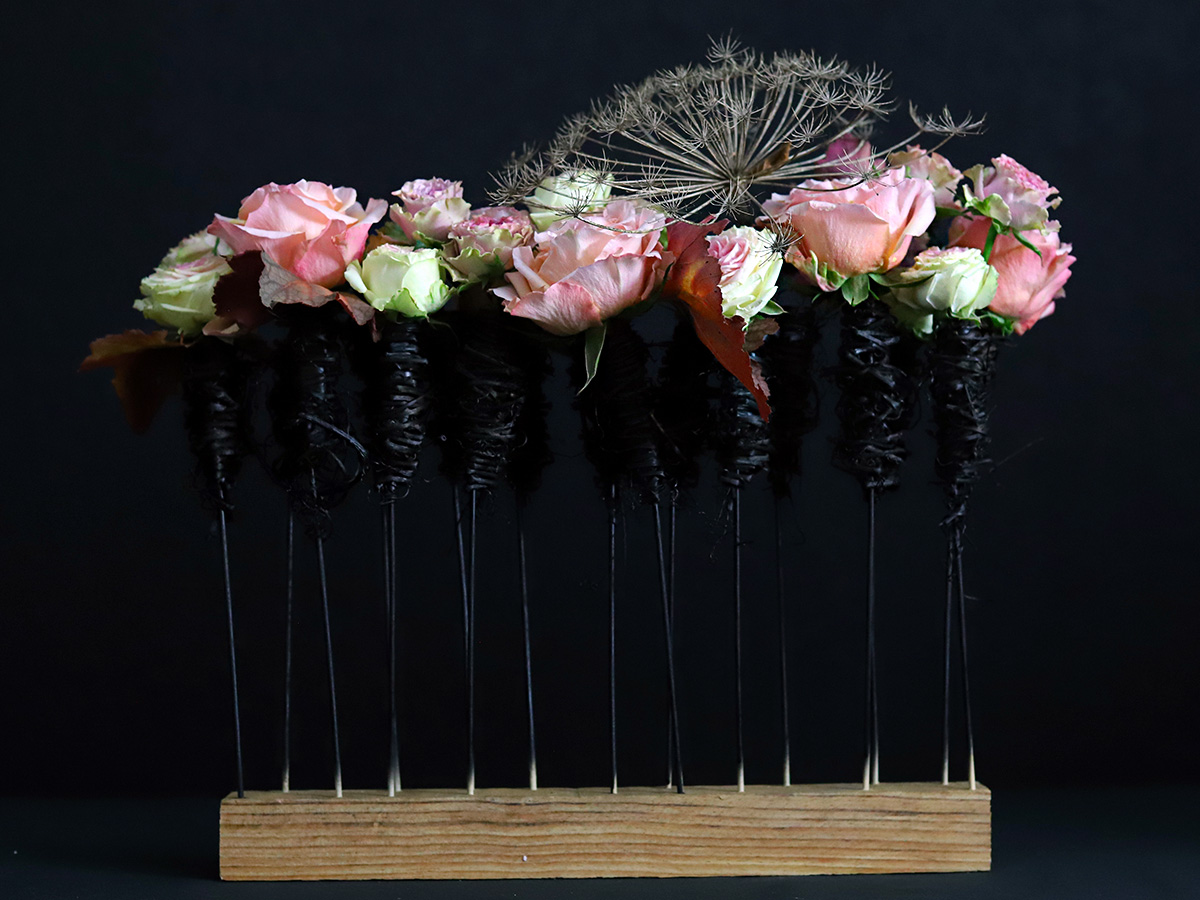 The World of Rose Silver Bell
But let's not stop there and continue our procession into the next world. Here we are on the languorous planet of Hybrid Tea Rose Silver Bell, a very different world, classicism at the service of elegance, a world that bears witness to the love we have for roses but also for others. A romantic, elegant and reassuring world.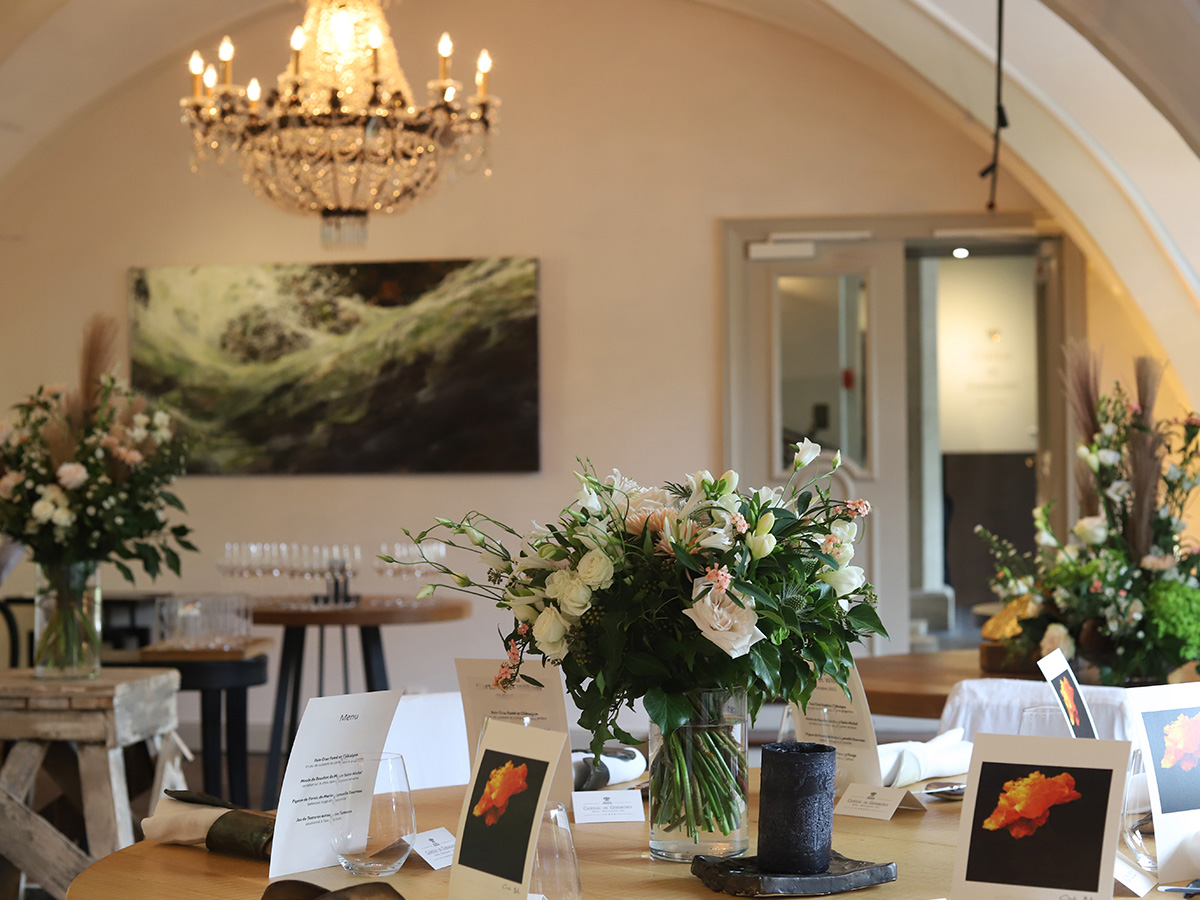 I invite you to continue the journey.
A Unique Trip of Roses
Each trip will be unique as the diversity of shapes and colors of roses are extensive. All of these mind-blowing journeys don't happen in the blink of an eye. The rosebuds, whether branched or not, flamed or turbinated, are always the harbingers of a journey of about fifteen sunrises. Adventures that will engrave memories in the monoliths of our memories. They will create temples dedicated to the diversity and beauty of these roses. These are our memories.

I told you each trip will take a fortnight, it is the interplanetary will to do things in order and well. These worlds have earned their place in our floral galaxy, the purpose of these worlds requires a particular intention to offer us ever more perfect and diversified worlds.
No trip without preparation so take a bottle of fresh water, a backpack, and set off on an adventure in the meanders of the Worlds of Roses!
These roses are bred by Interplant Roses. Photos by Nicolas Manzoni from GraféO.