Yes, there is also sensualism in plants. Plants have their own way of evoking a sensuous feeling, whether it be when flowers open their petals beautifully, or even when a plant changes colors, you name it, but they also have their own privileged sensual life.
Did you know plant life has been linked to human sexuality since time immemorial? Plants just have a way of showing their eroticism through whorls of petals, long everlasting stems, and ultimately the most secretively center a flower holds within, filled with magical colors and textures.
Here are nine erotic plant portraits by some of the best-known artists of the past 100 years that highlight and expand the sensual symbolism of plants.
Nine Erotic Plant Portraits You Must See
Have you declared yourself a plant lover? Well, these nine erotic plant portraits will make you love plants even more. Check out the incredible detail in each of them, which will get you in a pollinating mood.
1. Arum Lilies by Man Ray
What makes this one of the nine erotic plant portraits you should see is the low camera angle and diagonal cropped composition Man Ray uses. The arum lily erotic plant portrait enhances their ambiguous, sculptural shapes while also emphasizing the sensuality of the petals.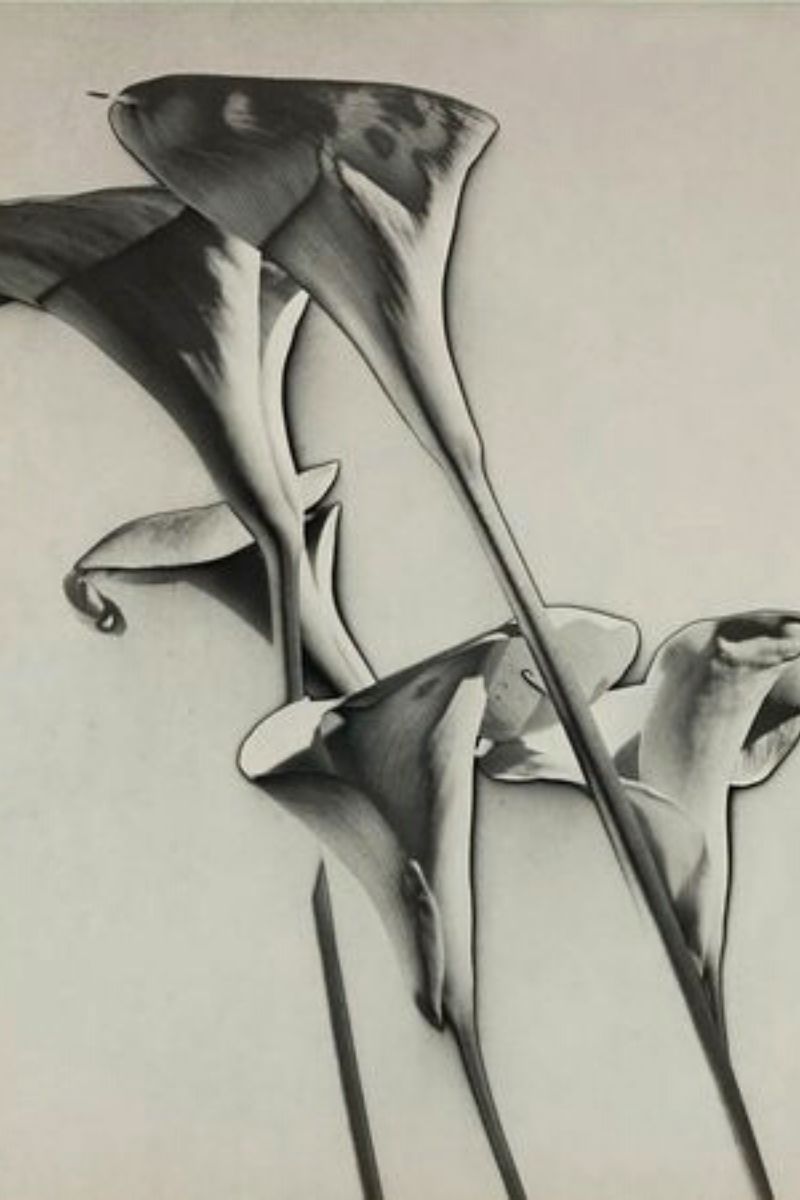 2. Jimson Weed/White Flower by Georgia O'Keeffe
Renowned American artist Georgia O'Keeffe's favorite flower is the Jimson weed or white flower which is known as the most expensive work ever by a female artist when it sold at auction in 2014 for over $44 million. In this gorgeous erotic plant portrait, Georgia O'Keeffe combines an abstract form along with a precise observation of detail and the use of bold colors and shapes to create magic in a plant portrait.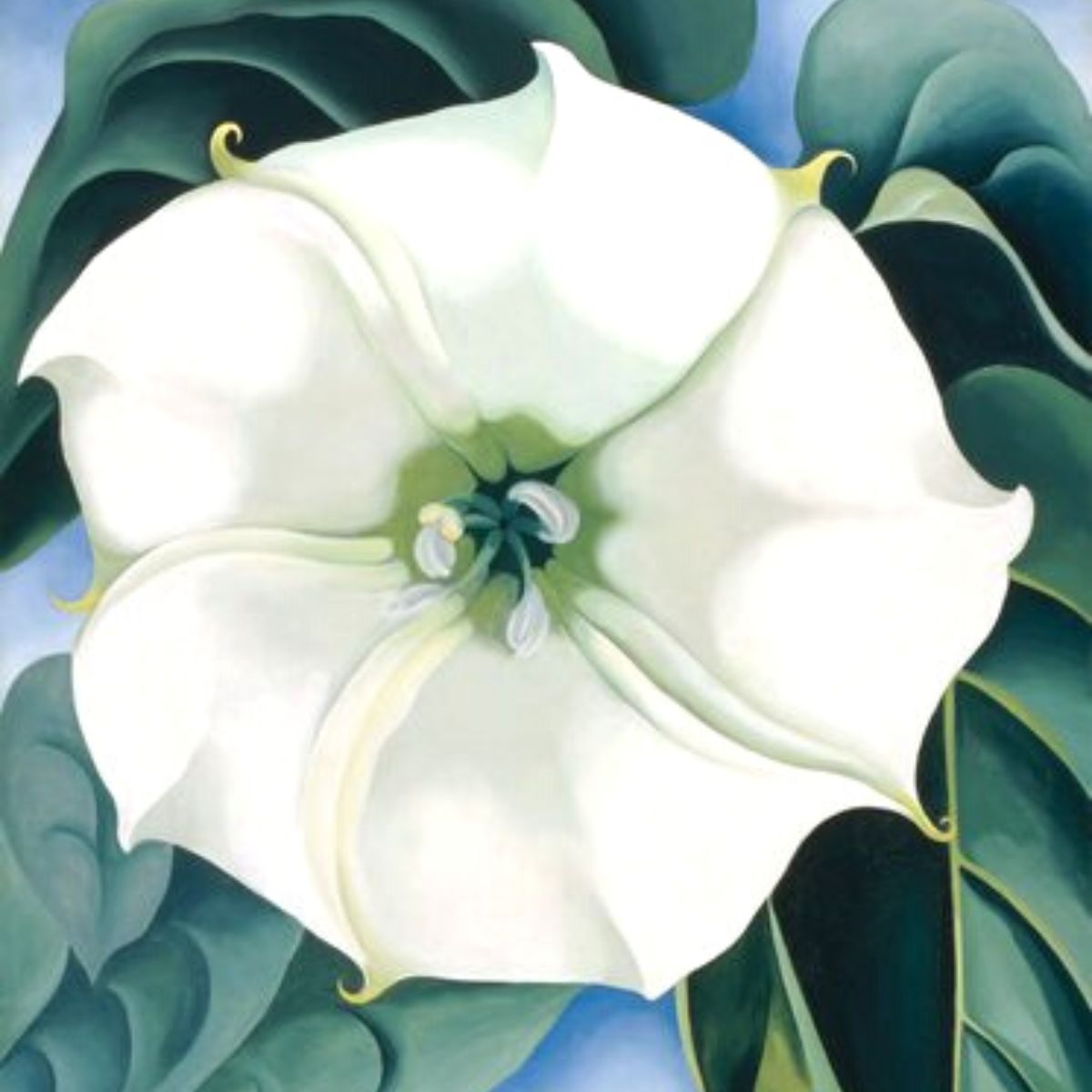 3. Pistil by Brassaï
The Hungarian photographer Brassaï gives this close-up image of the reproductive organs or "center" of a tulip the same erotic quality that he provides the lovers in his better-known pioneering photographs of the streets of Paris. He uses pollen to create an erotic plant portrait and scatters it over the delicate petals to portray a blooming glow.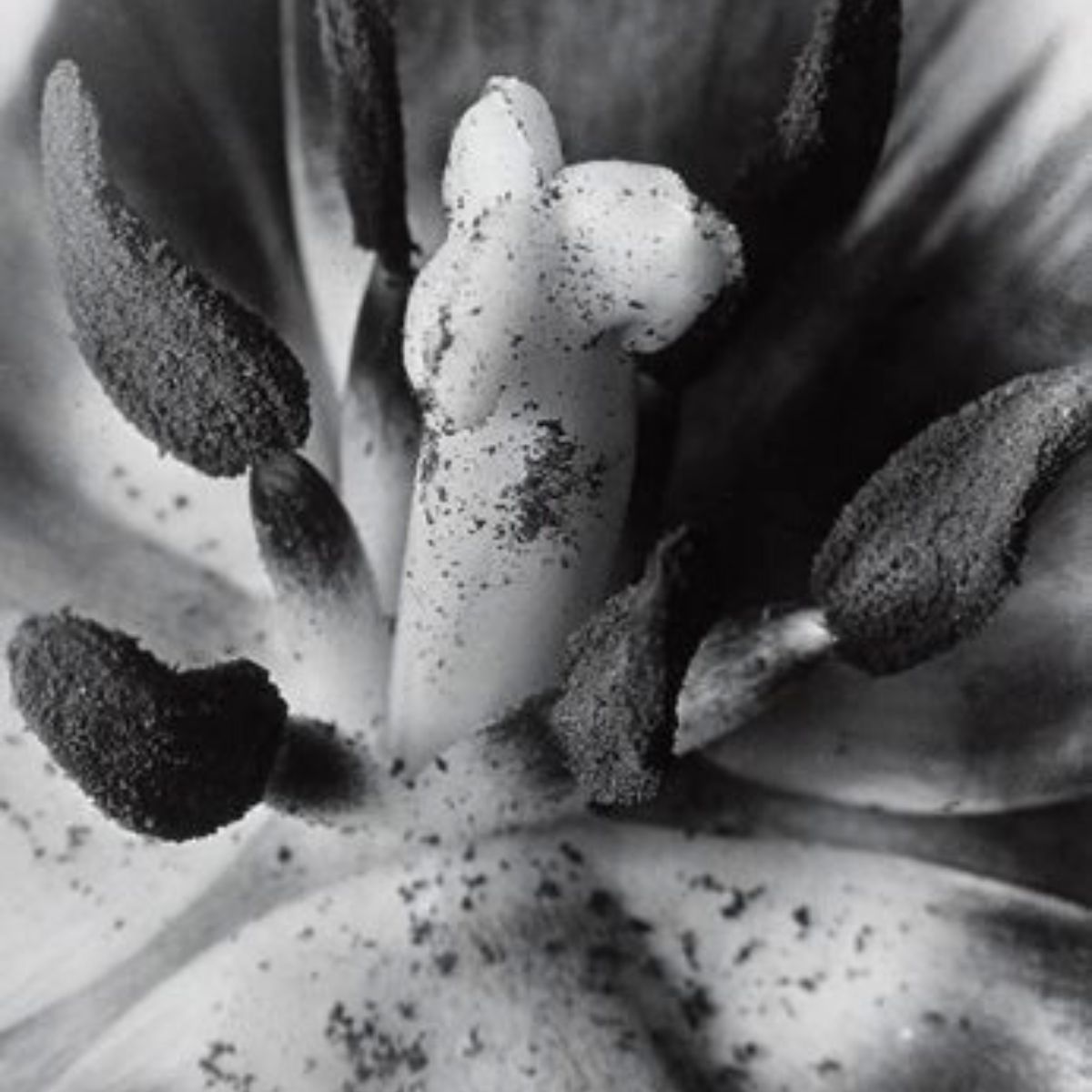 4. Flowers by Nobuyoshi Araki
At the bottom of this close-up of a pink Cymbidium orchid by the talented Japanese photographer, Nobuyoshi Araki is a fragile glimpse of the popular bouquet-filler gypsophila. Even though orchids and bridal bouquets traditionally symbolize innocence and feminity, Araki's photograph and specific attention to the petals make the flower more reminiscent of genital imagery. Definitely an erotic plant portrait worth seeing!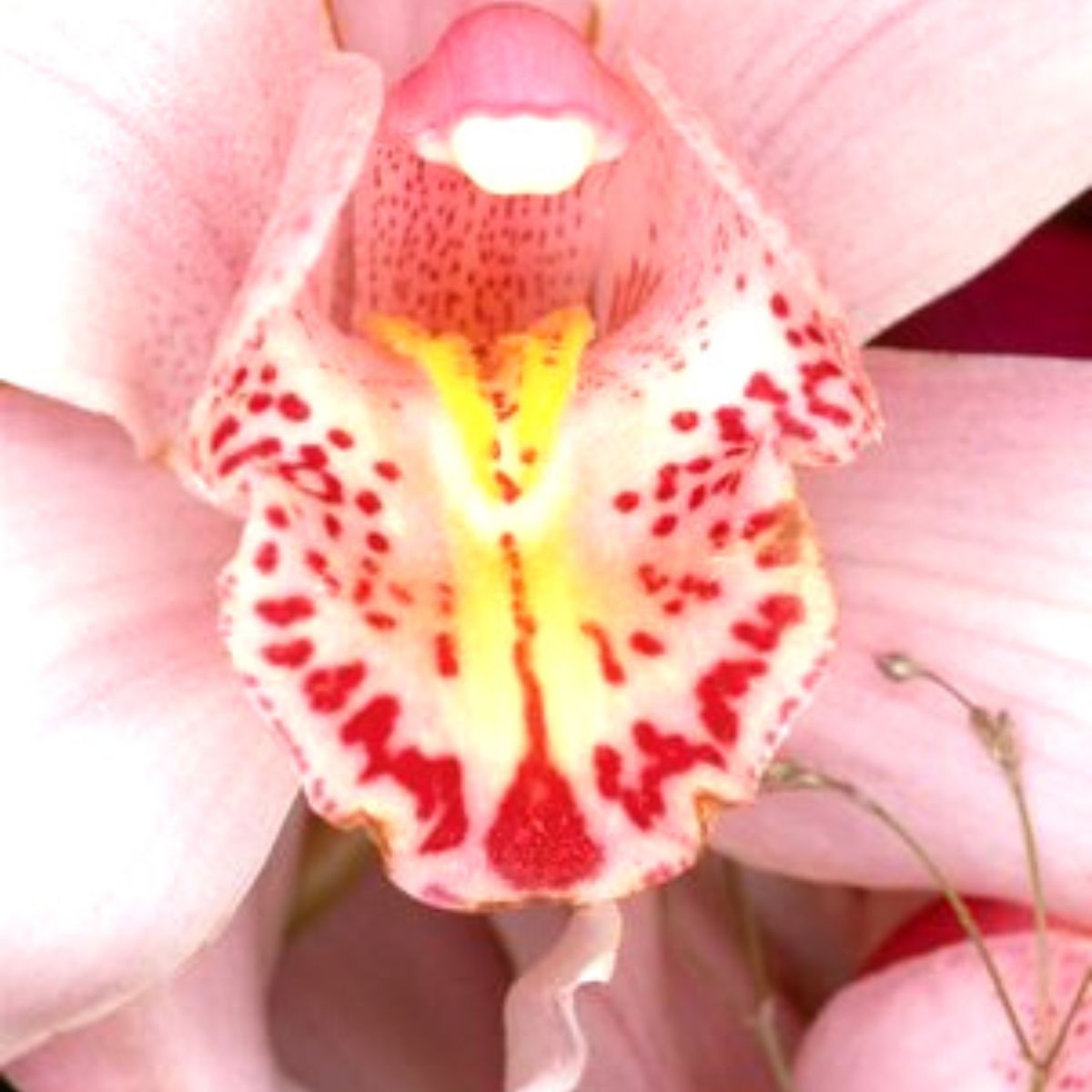 5. Calla Lily by Robert Mapplethorpe
Who doesn't love a dose of white calla lilies? In this photograph, the white calla lily is seen as an erotic plant portrait given its tightly composed image that concentrates on revealing physical beauty and fragility, emphasizing the deep contrast between the white of the flower and the dark background. Talented photographer Robert Mapplethorpe also carries erotic overtones of male and female sexuality in this image with its concentration on the rigid upright pistil enfolded by the softer surrounding brilliant white spathe.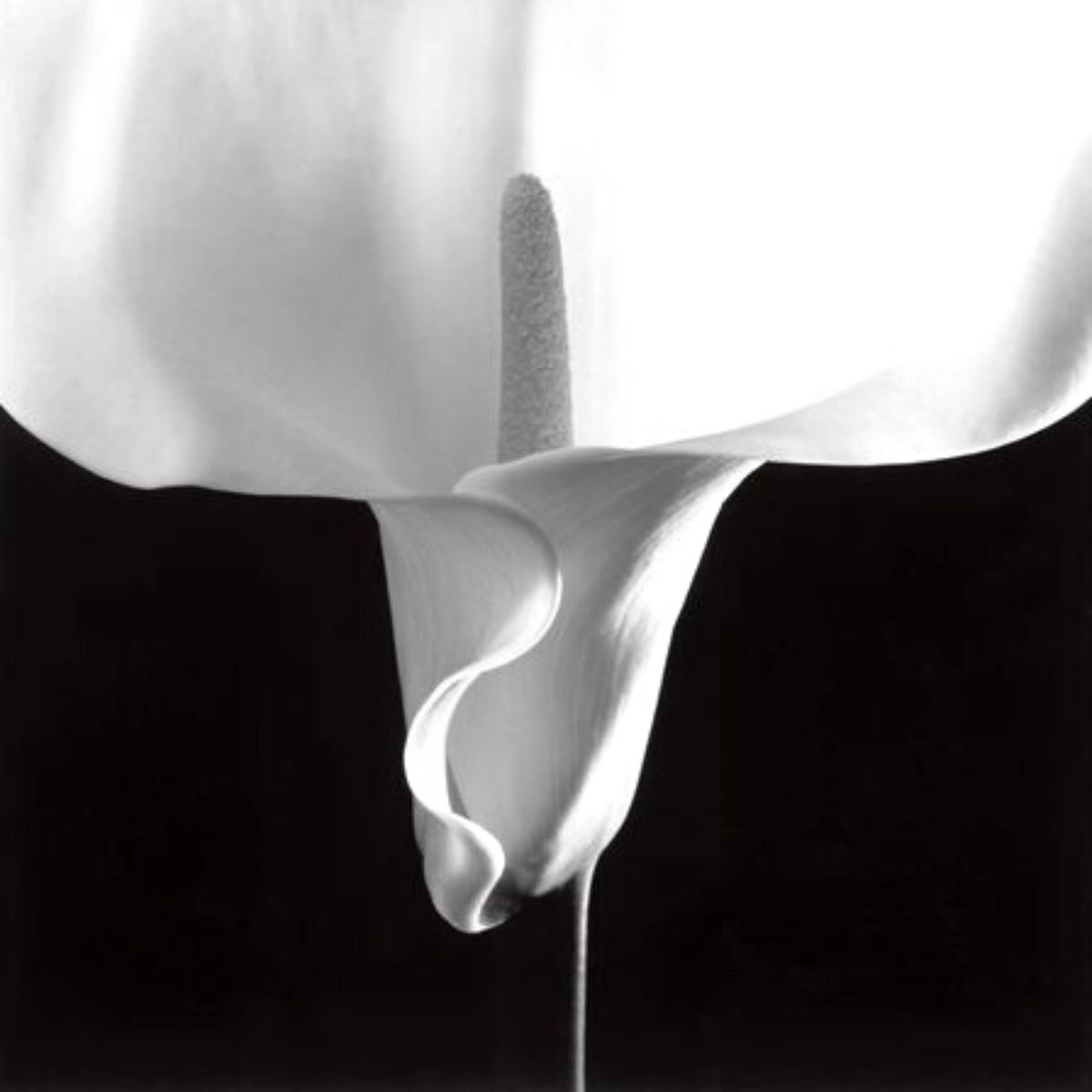 6. Mimosa by Helene Schmitz
Another interesting version of an erotic plant portrait lies in this somewhat surreal-looking image by Helene Schmitz that shows Acacia saligna covered with brilliant yellow flowers. Behind the inspiration for this picture is Carl Linnaeus's "Sexual System" book which illustrates its twenty-four categories with close-up views of selected plants from each Linnaean category or class. All of the flowers were photographed against a black background in order to highlight color and detail, including the reproductive parts.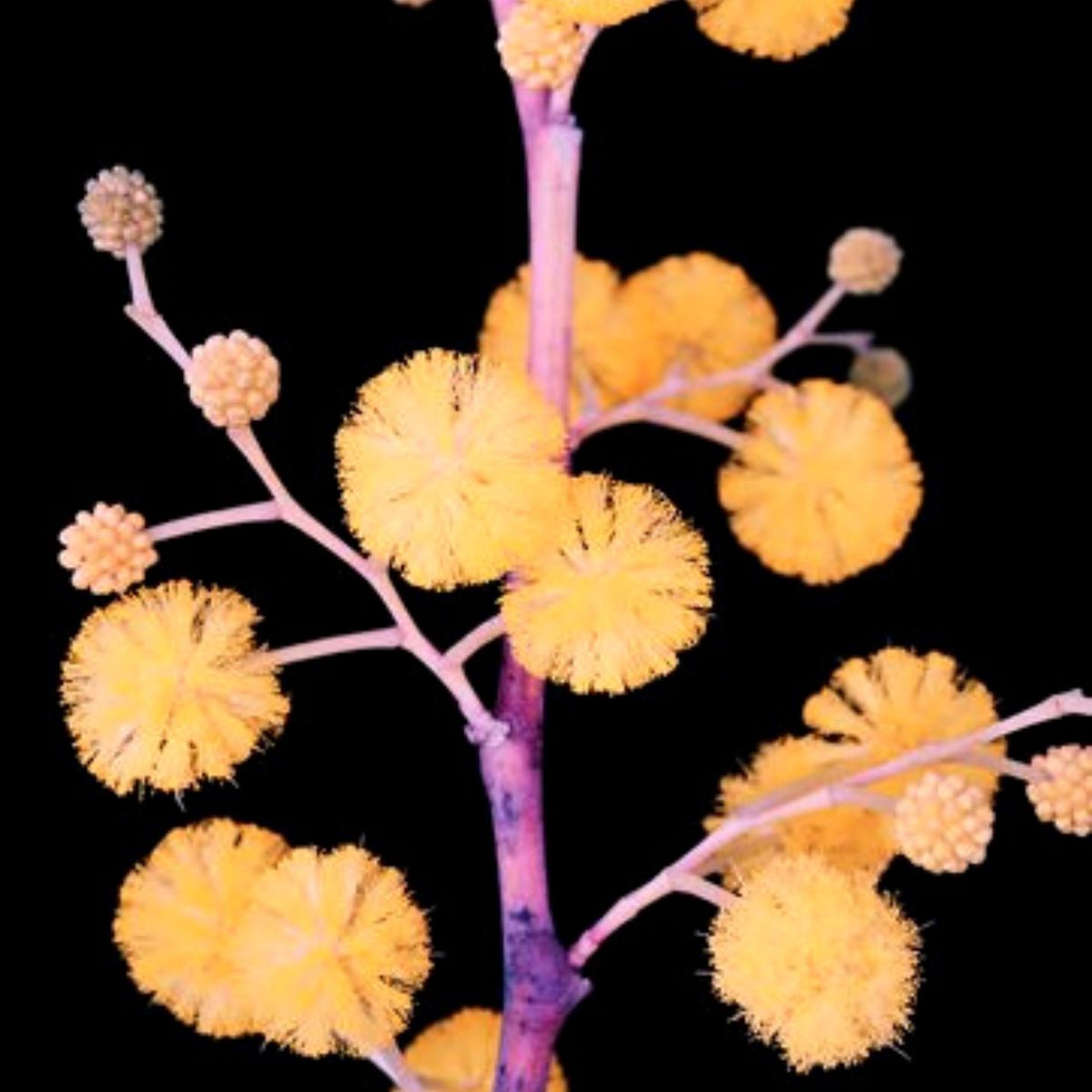 7. Forget-me-not by Cheryl Power and Andrew Syred
Recalling the delicacy and pastel tones of a scientific illustration from a century ago, this image revealing the sexual organs of forget-me-not was in fact produced by some of the latest technology in botanical illustration: the scanning electron microscope (SEM). The forget-me-not has been seen as a symbol of lasting love and remembrance, and in order to produce this SEM image, the sample was carefully dried to prevent it from being damaged in the vacuum where scanning takes place. Quite an erotic plant portrait, right?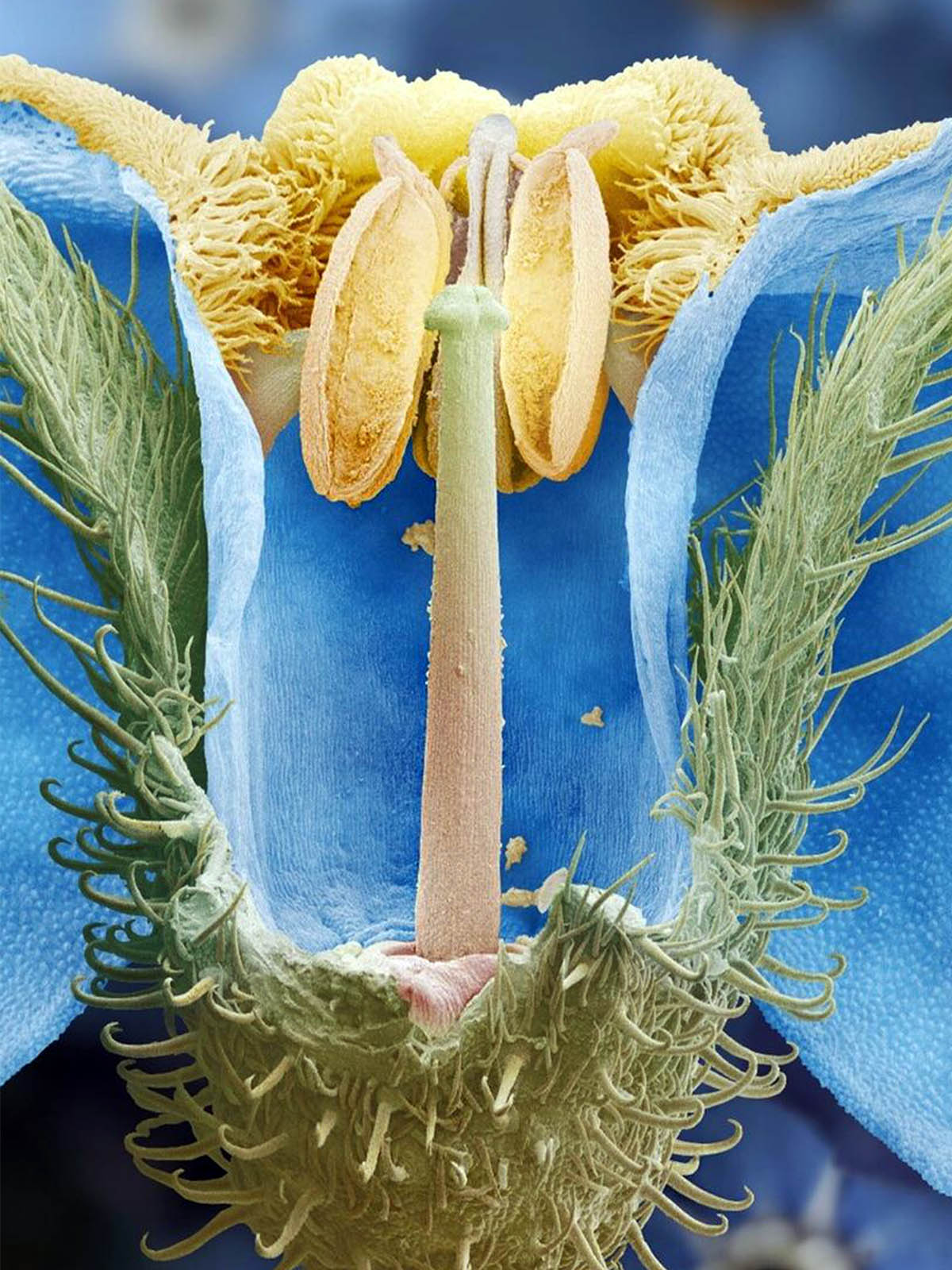 8. Cactus No. 59 by Lee Kwang-Ho
In this amazing photograph, the red mistletoe cactus Rhipsalis hoelleri reveals an alienist-like beauty that portrays the fascination these succulents exercise on the imagination through their varied and unusual forms. This particular green cactus is an endangered Brazilian species, which is considered to be among the ones in extinction. The exaggerated scale is reminiscent of the intense scrutiny of flowers by Georgia O'Keeffe, and, as with her work, has been interpreted in terms of sex and desire.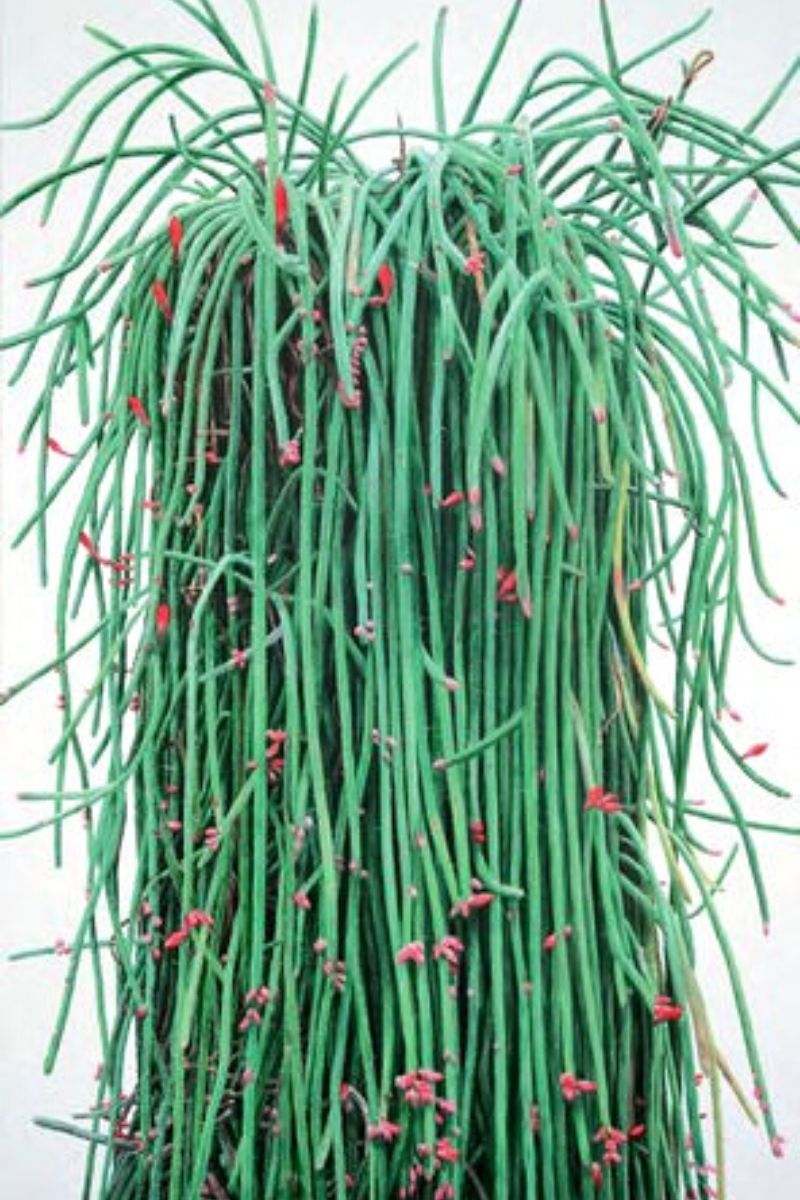 9. Waterlily Transporter by E.V. Day
E.V. Day was extremely fascinated by the famous waterlilies and began to contemplate making them a part of her daily life. It's the flower that inspired her at the moment of designing. Day used a computer program to render a three-dimensional model of a flower in curving wire, which she colored pink and enclosed in layers of resin to represent the six stages of transportation. E.V. Day loves an image that portrays an erotic plant portrait and she has well done it here. It's like magic to the blooming eye.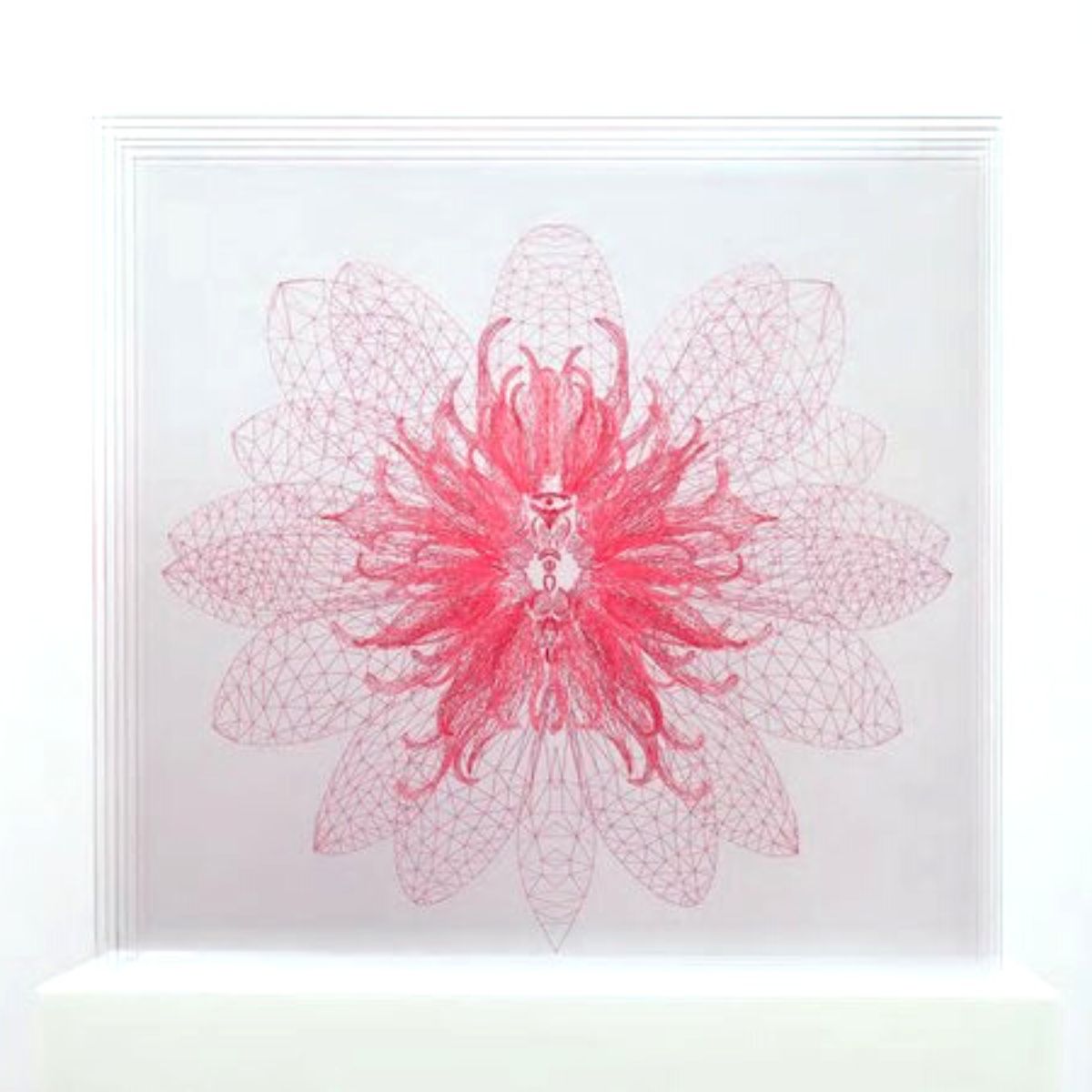 All photos found on Artspace.