Bienvenido en Cancún! The Cancún area, with its many things to do, is without a doubt one of the hottest destinations right now. Between the palm trees, you will find many old Mayan archeological sites, beautiful caves, dozens of beach clubs, boutique shops, the hippest cafes, yoga retreats, and idyllic hotels and B&B's. One of these that is definitely worth a visit when you are a plant lover is B&B Casa Kin33, owned by Kurt and Eva Cram.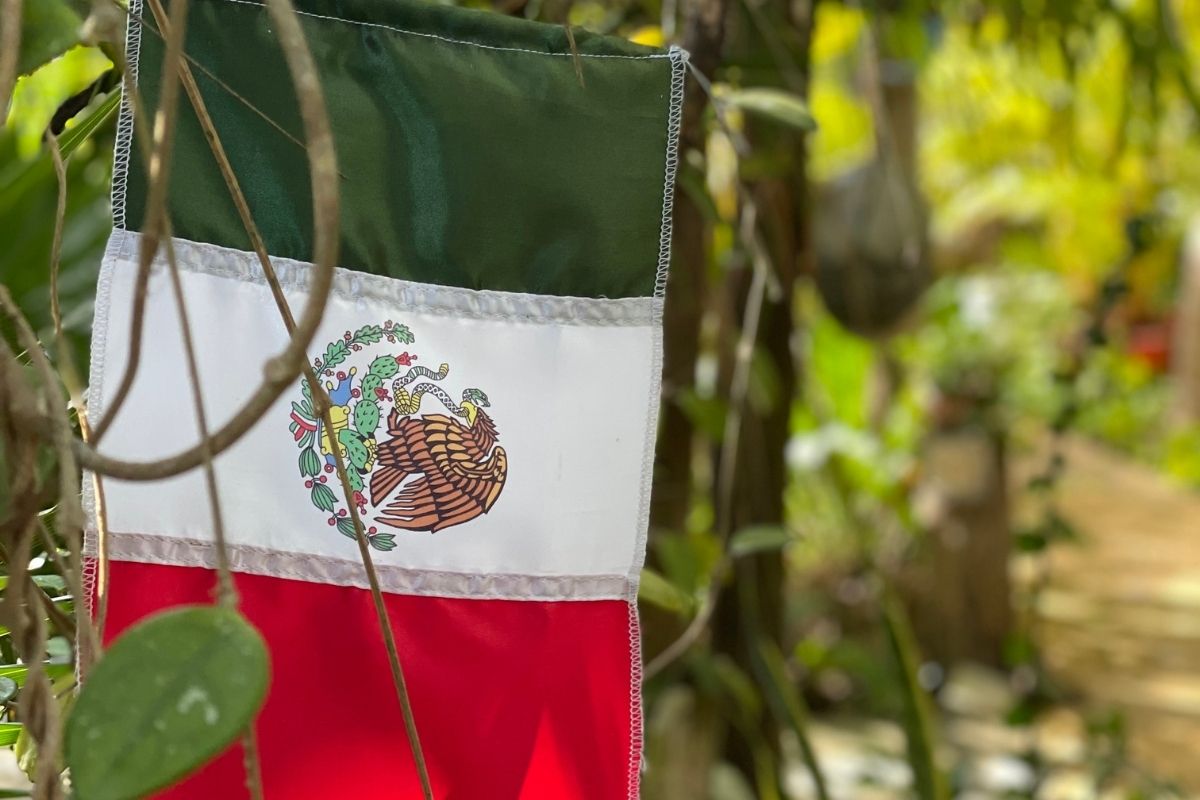 B&B Casa Kin33 in Cancún
Eva is a Mexican, whilst Kurt's parents came from Germany in the 1950s. Together they created a small paradise in the past thirty years they have lived here on the outskirts of Cancún. Although they had some setbacks too - it's not always easy in Mexico to have your own business, not to mention the devastating hurricanes of 2005 and 2020 - this couple managed to create a place that is definitely worth a visit when you love plants and flowers.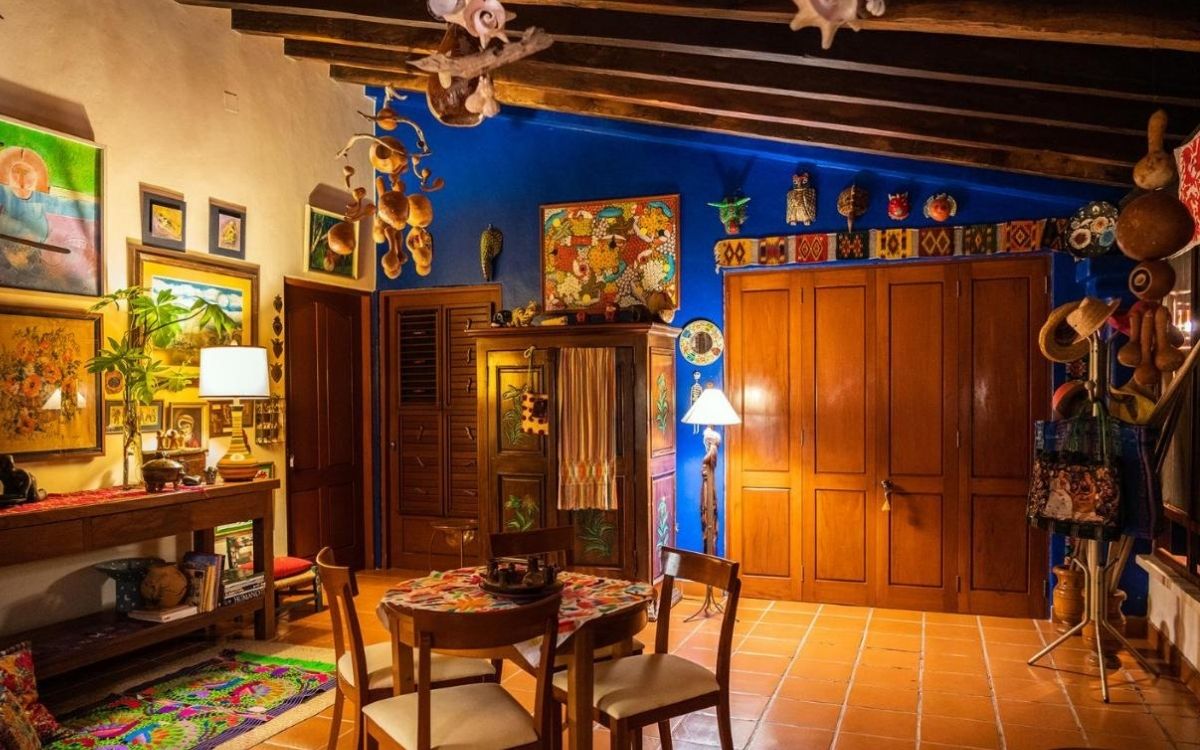 Kin33
Eva named the place after Kin 33, which has a special meaning to her, as she identifies with this special number from the Mayan calendar. You can find more about Kin 33 on this website.

A Former Flower Shop Owner
Kurt had a flower & plant shop in the past, doing lush flower arrangements for parties in and around the many hotels in the Cancún area. Now, together with his wife Eva, besides their B&B, they are still in the floral business. They grow some tropical plants and palm trees for rental. And they have built a wonderful garden around their home. Many of the large palm trees in their garden are grown from seeds. They also propagate many different species, like plumeria, adenium, different types of orchids, and many different palm tree varieties.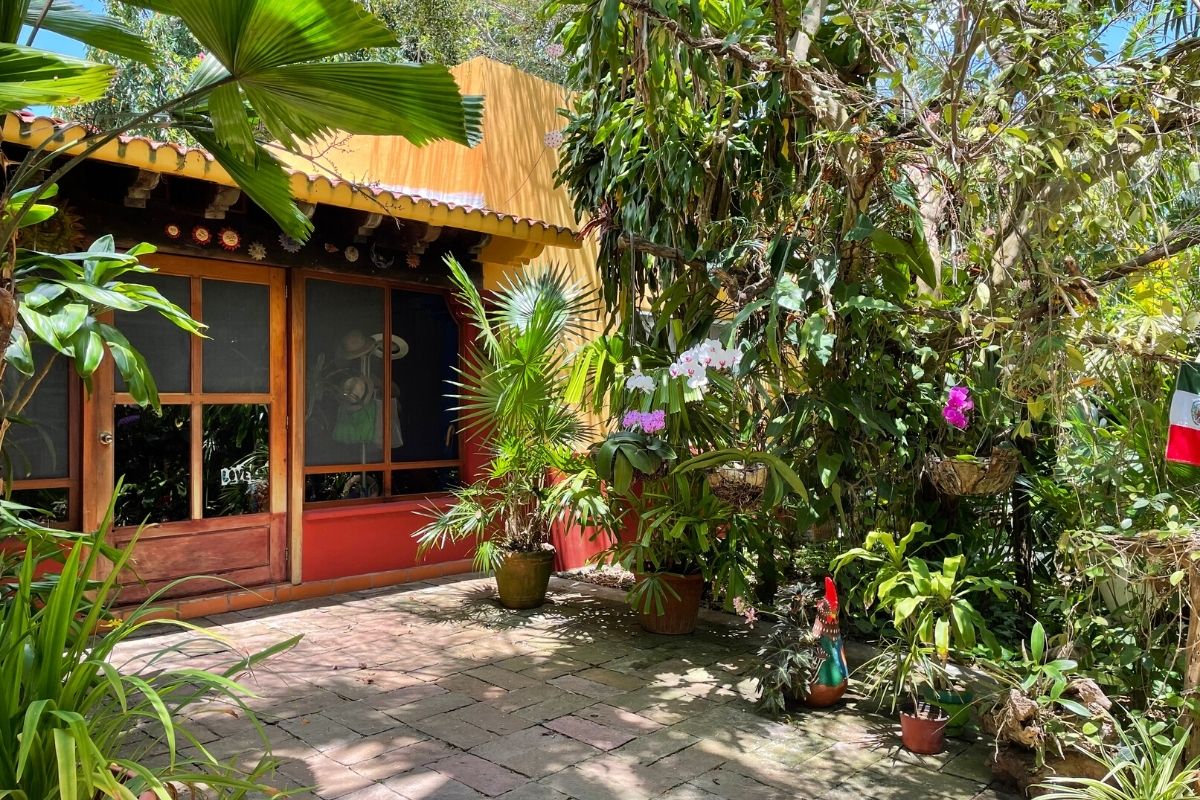 Beautifully Landscaped
You can see that Kurt and Eva have an eye for beauty. The garden is very nicely landscaped, with many lovely details to see. Walking around the gardens, there are many places you just have to stop and fully enjoy and grasp the beauty and effort that went into creating this place.
The Bungalow Is Located Right in the Middle of the Jungle
The bungalow is the little extra house they built in 2015 and has room for four. Next to it, you'll find a swimming pool. But what is best about this place, is that it is located right in the middle of their lush tropical garden, with windows all around you have the feeling of being right in the middle of the jungle.
The Hurricane of 2005
The big hurricane of 2005 (Wima) was devastating for Kurt and Eva. Basically, only their home (German architecture!) survived. All of their gardens were flattened. Kurt showed some pictures of the time right after the hurricane, a storm that was very destructive because it moved so slowly.
Hurricane Wilma came with almost no warning. It escalated from a tropical storm to a category five hurricane in 24 hours - the strongest hurricane ever to have raged in the Atlantic. It passed over the island of Cozumel and moved north, taking with it most of Cancún's 24,000 hotel rooms and almost all of its beach. A hurricane like this would typically be expected to last around four hours. Wilma lasted sixty-four.
Rhapis Australis
But already very quickly after the hurricane many of the plants started sprouting again. And even the pride of Kurt, the Rhapis Australis palm tree (largest leaf palm tree in the world) started to give birth to new leaves. A plant, also grown from seed, thirty years ago did survive the force of Wilma.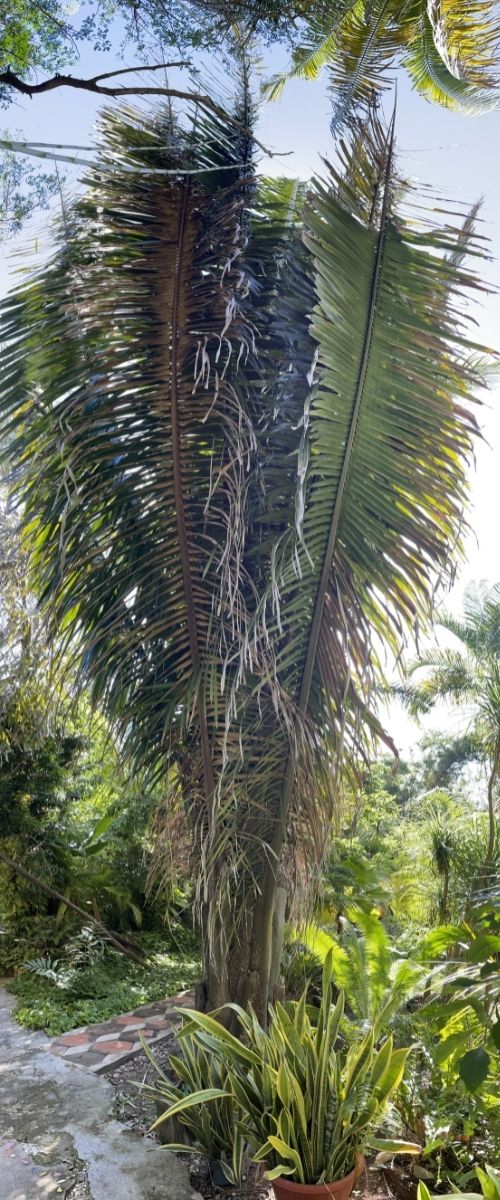 A New Start
Kurt had to quickly make shade with nets after the hurricane, to make sure their orchids could survive. But, as you can see, the devastation was almost complete. Also after the 2020 hurricane Delta, many large palm trees went down, and you can still see some of them laying down, or standing with man-made support. For the rest, the whole garden looks pretty amazing. There are many birds flying around, and the wildlife is amazing.
Shade nets are still placed to create the necessary shade for some (young) plants, and for the people doing the propagation of course. The sun is very bright in the Caribbean, around Cancún often having a UV index of 10 or higher!
Bismarckia Palm Trees
Besides the many normal coconut palm trees, Kurt and Eva also have two beautifully placed Bismarckia palm trees, originating from Madagascar, and known for their amazing silver-grey leaves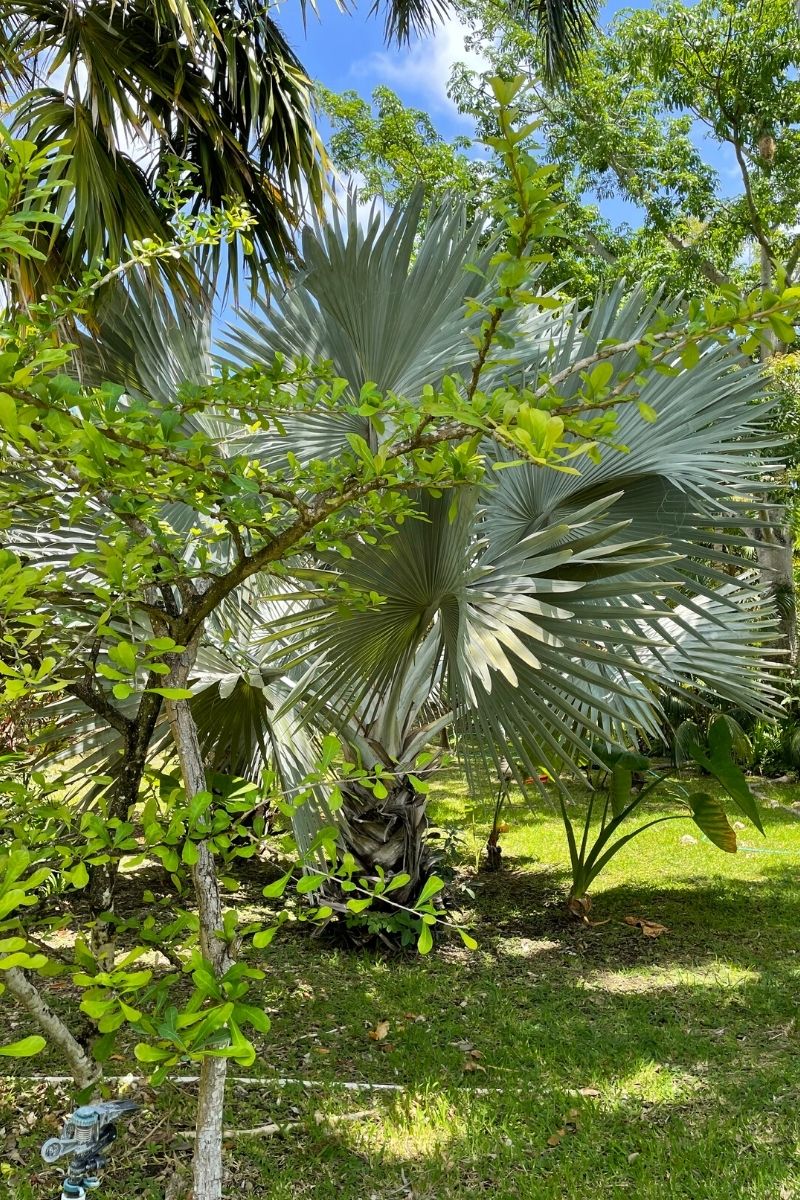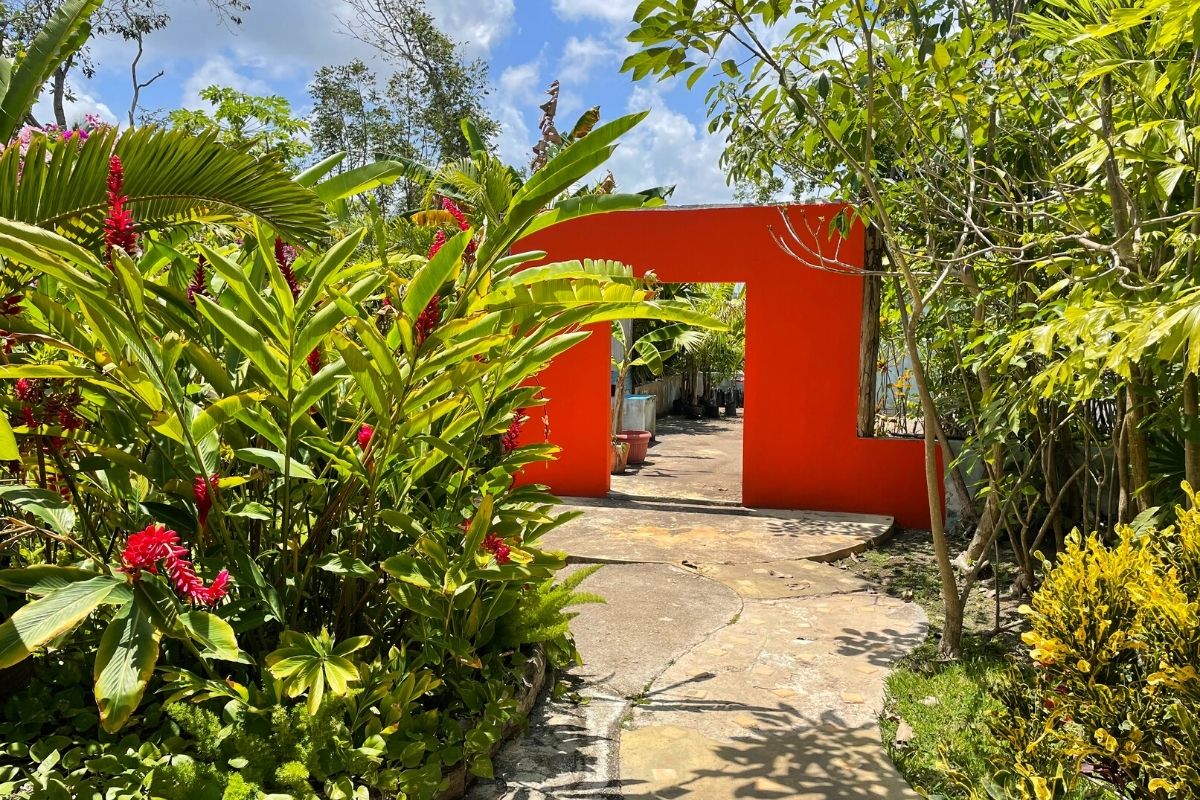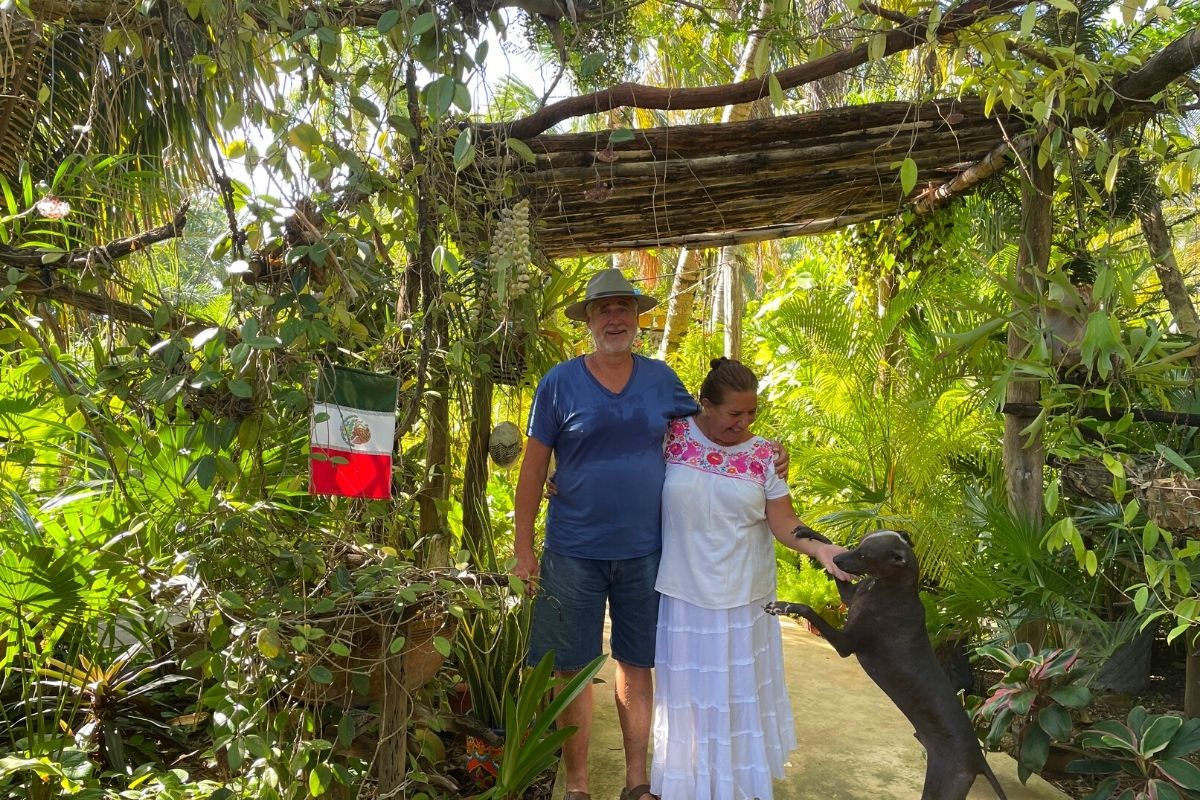 Casa Kin33 is listed on booking.com.