The color of the year 2022 on Thursd is Genuine Pink and invites us to put the emphasis on connecting, both with ourselves and others. The serene, dusty pink of the trend color is reflected in the O'Hara Rose that's used in this photoshoot by Khrystyna Didukh. It shows the trend color in the most charming and natural way.
The photos and the story of the creator will intrigue you by how it represents that important feeling of connection. It will give florists an insight into how to stay connected in this present world.
The Development of Flower Markets
Khrystyna, florist and creative mind behind the Genuine Pink-minded photoshoot is a talent in multiple disciplines. Her journey in flowers leads her to the foundation of ArrowStone Flowers in Estonia, a flower company that 'helps flower businesses grow'. With this company, she entered the European market and provides any kind of flower material for florists and their projects all around Europe.
Besides being a comprehensive partner for florists in Europe, the in 2021 founded company also focusses on IT services for flower companies. Think about designing web-shops and mobile apps, SEO optimization and Google AdWords, and the development of learning videos for florists and business owners.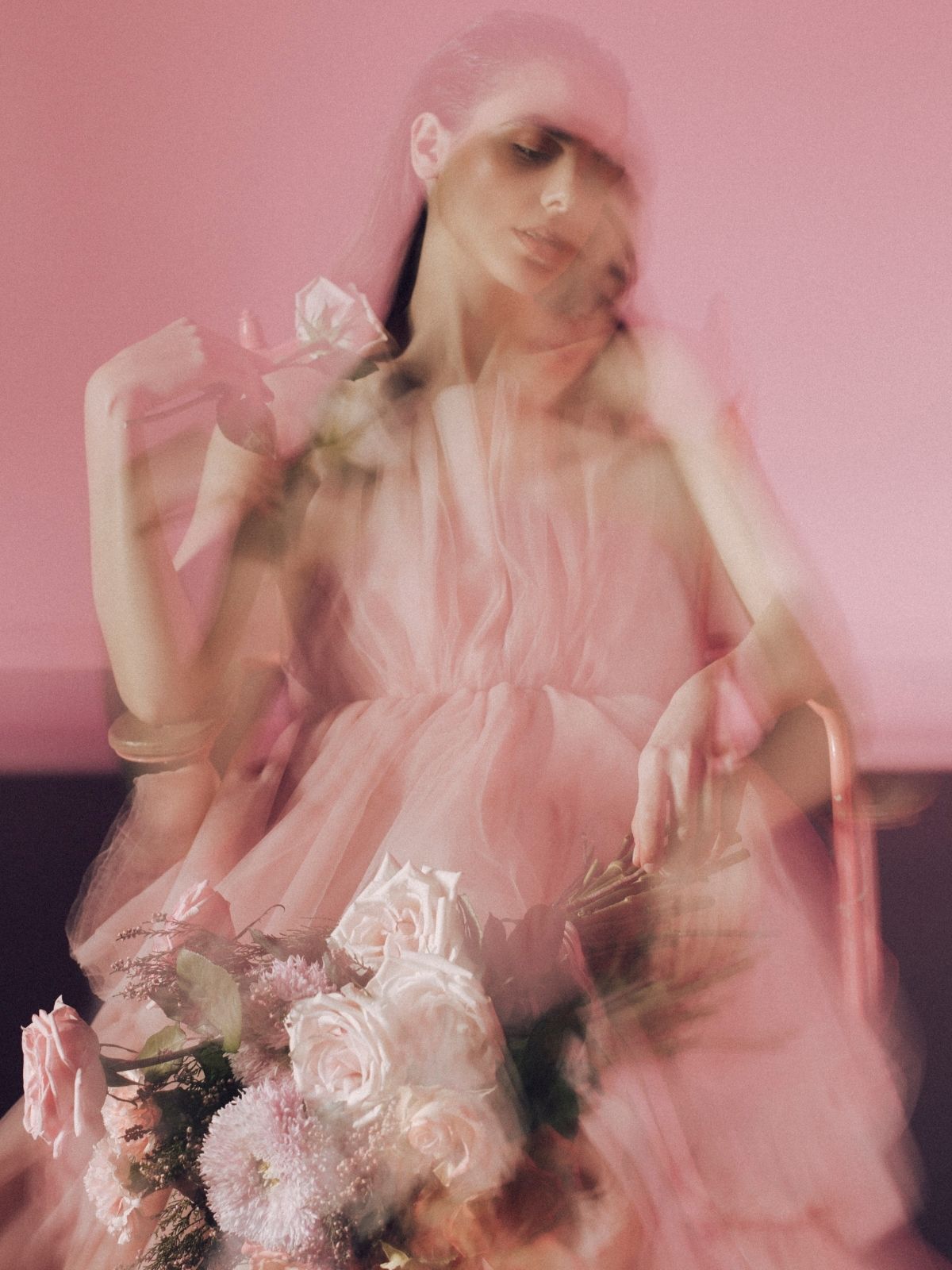 Becoming Succesful In the Flower Industry
Let's circle back to that feeling of connection, that is given to us by the Genuine Pink trend color. The story of Khrystyna Didukh learns how there's so much more to becoming successful within the flower industry than 'just' with flowers.
"With years passing I have understood that even the best flowers are not the key to success in the flower business and knowledge is equally important. So we started to bring to life educational projects and help business owners build their businesses in a new and better way." - states Khrystyna.
Part of the mission of ArrowStone Flowers is developing a flower market in all the places they can reach in their network. This is because their ideas are not specifically connected to their own companies. Therefore, Khrystyna believes that they can show the beauty of flowers to the people who haven't thought of them before and boost the flower market.
About Khrystyna
Her career in flowers kicked off with her own flower delivery business in Lviv, Ukraine - LYSTVA. After two mastership degrees and having worked for three years as a consultant in PwC she decided to return to flowers. She was familiar with the ins and outs of the flower sector since her passion for flowers came from the family business she grew up in.
Following that, in 2013, she founded 358 Flower Base in Ukraine with an enormous following on Instagram. It started from a wholesale Internet shop of exotic flowers with a choice from more than 15,000 items coming from the world's leading suppliers, delivered throughout Ukraine. ArrowStone Flowers now continues this business model, and more, on a European level.
"I hope that looking at these photos will make you think of flowers more, wherever you are." - thus Khrystyna.
Curious to learn more about Khrystyna and her business mindset? Check out her Thursd. florist profile.