Valen Ibarra, founder and owner of Blumenhaus in Denver. She calls herself a floral designer for the ones that would like to escape the ordinary, for the ones seeking to stand out. Valen wants to create unique floral scenes. At their wedding, brides have to feel special, inspirational shoots have to be original and other projects have to carry her signature style.
She comes from a long line of strong botanical women, her mother and grandmother are horticulturists. At a young age, they taught her herbalism and botany. Eight years ago, she started her floral journey in a flower shop. A talk with Ibarra Valen, Blumenhaus.
A Floral Interview With Valen Ibarrra - Blumenhaus
After her experience in that flower shop, she decided four years ago to take the leap and start her own business, Blumenhaus. Translated, a Blumenhaus is a house of flowers in German. Ibarra's family is German and Irish, and she is a second-generation American. Paying homage to her family was extremely important to her. A solid support system is key to Ibarra; her husband helped her tremendously. He's definitely the reason Valen is able to do what she likes most. He also assists her, motivates her, picks her up on bad days, and he can make a gorgeous boutonnière.

Blumenhaus is something Valen Ibarra daydreamed about for years. She's devoted to the flower aesthetic, from flower bras (yes, that's a thing) to weddings, photoshoots, flower crowns, arrangements; the sky is the limit!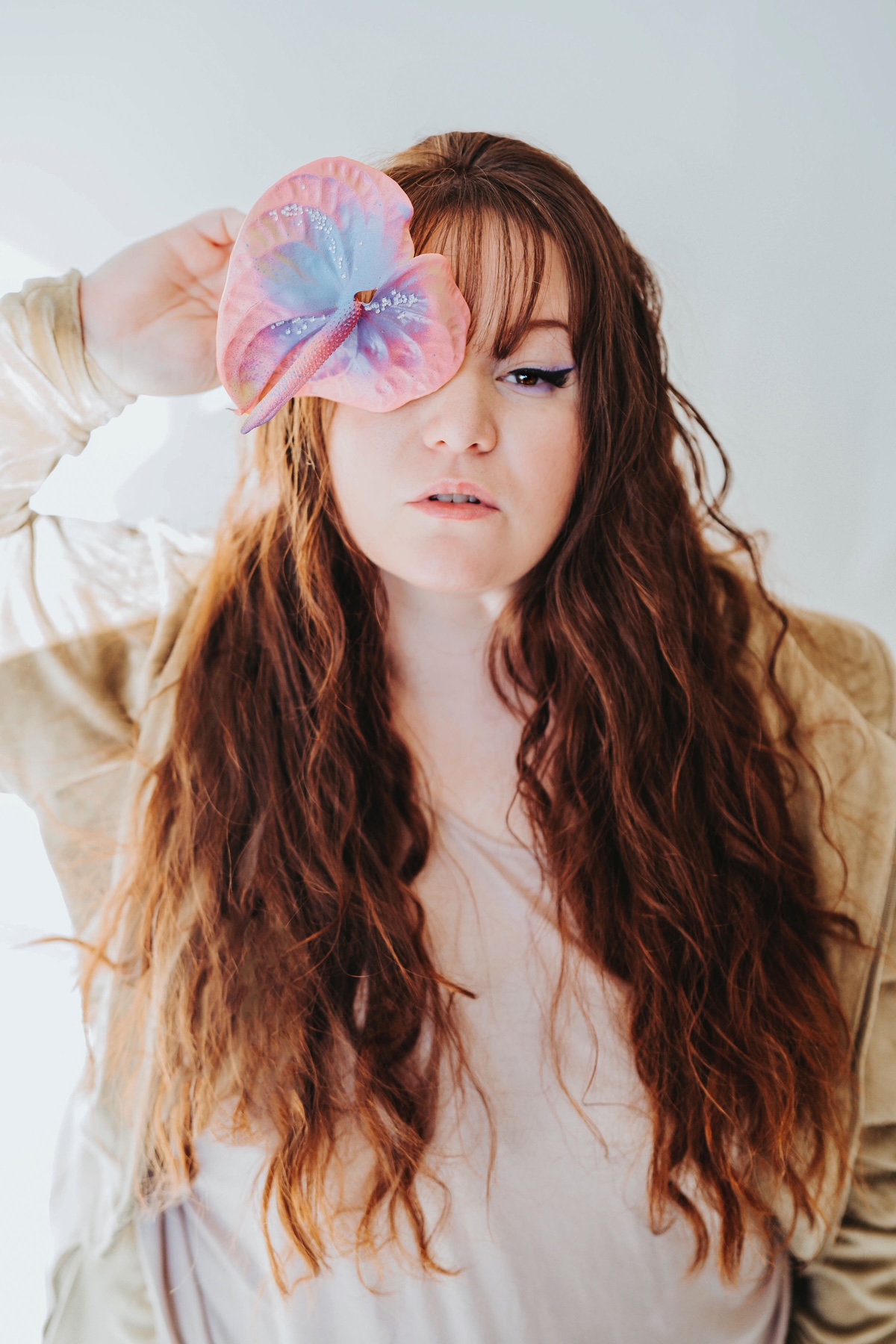 Ibarra's Floral Design Experience
Valen started out at the very bottom. She walked into a floral shop, begging to hire her, and after four years of doing completely everything except real creative flower design, she decided to take things into her own hands.
Q.: Take a few minutes to walk through your floral design experience, from your very first position, until now.
"My first design experience was with a flower shop, I didn't know anything about flowers at all. I begged her to hire me so at the time the owner wanted me to prove myself. So I had to work the front desk and clean the toilets before she even began to teach me how to design. I bounced around flower shops freelancing for a few years after that, I was full of ideas and noone at the shop would take me seriously. So I decided to do my own thing. Best choice I ever made. Blumenhaus was born."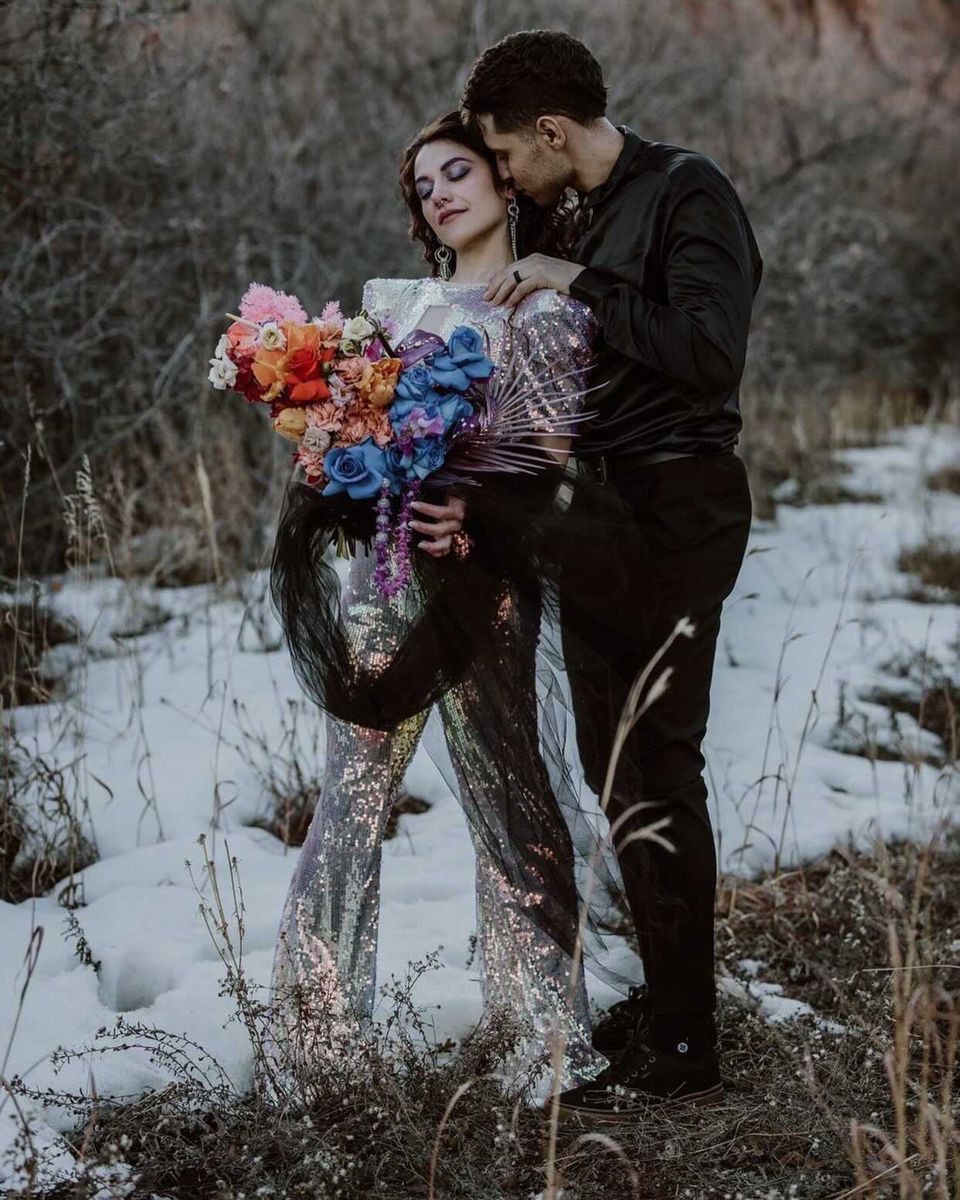 A Floral Designer's Qualities and Inspiration
In floristry, it's not just about being a little creative and putting some flowers together. It takes more qualities to make a florist. Techniques, character, respect towards the clients, and inspiration are pillars you really need to focus on.

Q.: What kinds of qualities do you believe a flower designer should have?
"I would definitely say educate yourself in all areas of floristry and art. Techniques can serve you well, and even boost your creative skills. You can never know everything. Always be yourself and don't ever let anyone talk you out of it."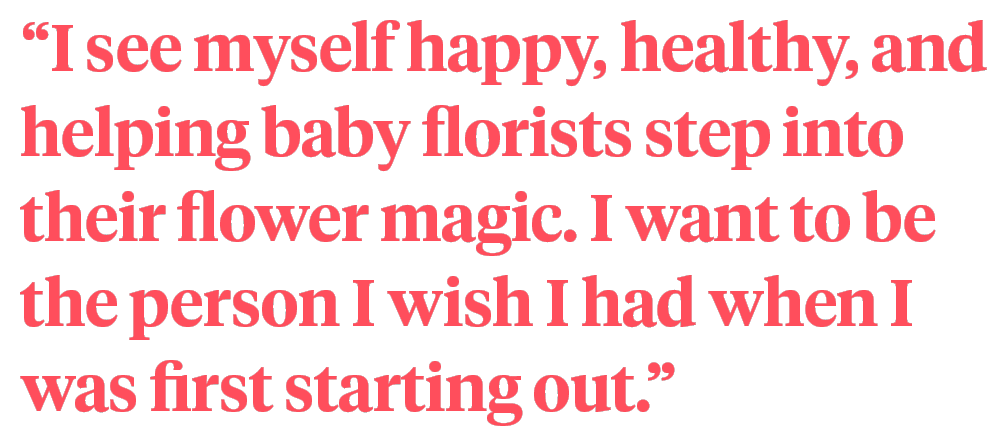 Q.: Who or what would you say inspires you?
"My mom always inspires me, she's one of the strongest people I know. She is the reason I often have these great ideas and projects. And floral artists who inspire me are definitely FLWR PSTL (Kristen Alpaugh), East Olivia, and BRRCH."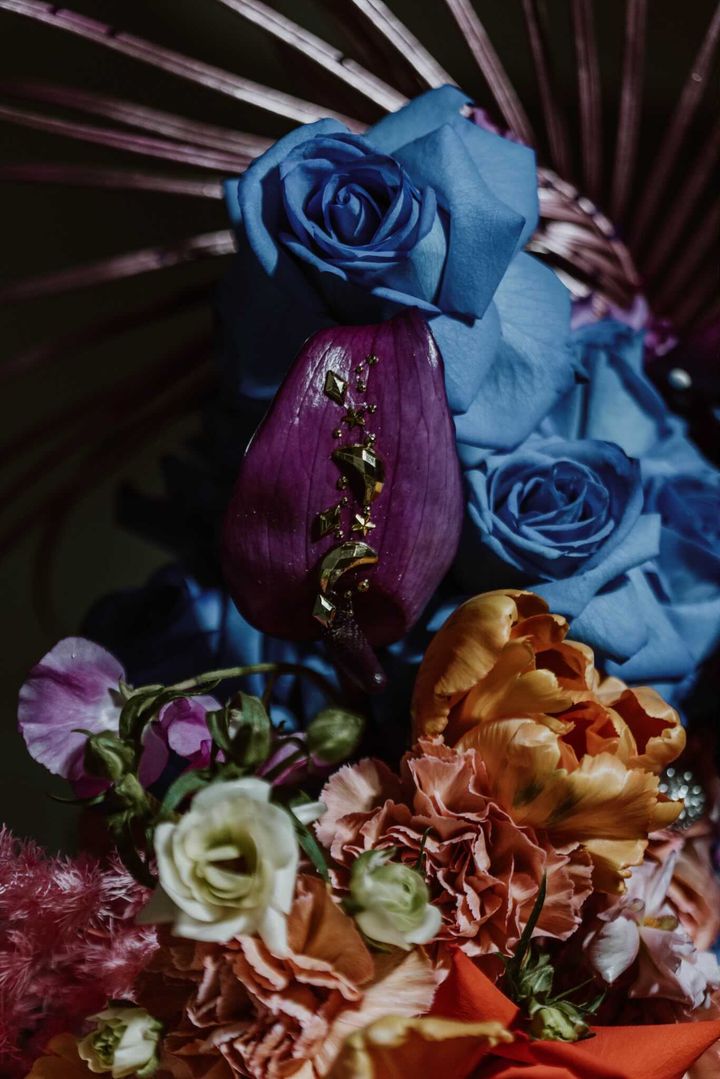 Details Matter
Floral Design to give as a present or for a special occasion can be very detailed. But also as a person, one can be detailed oriented and that can be an advantage as a floral designer.
Q.: Are you a detail-oriented person?
"I'm extremely detail oriented YES! I'm also a perfectionist which can be a blessing, and a curse because I tend to over think designs in my head. Luckily so far, they always came out perfect."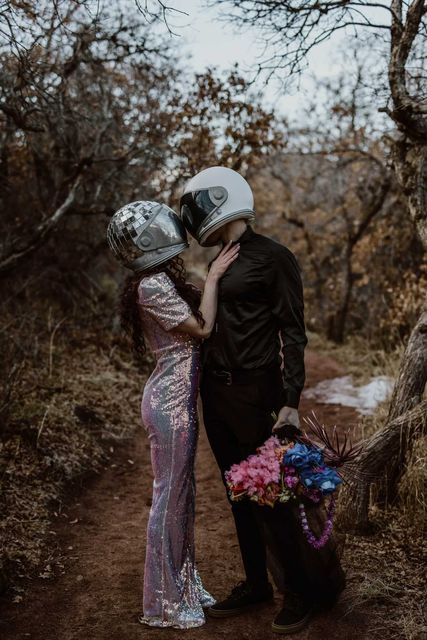 Work-Life Balance
Probably every florist agrees that life-work balance should be ok. I hope sometimes you see yourself doing your hobby and knowing you will not have the time to do it differently... Set your boundaries and turn on the music!

Q.: What is your favorite way to express yourself artistically on your time off?
"I love to dance, if I wasn't a florist I would definitely dance professionally."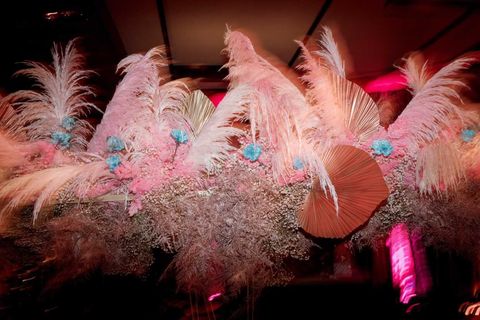 Weddings and Photoshoots
To get her work done for weddings and artistic gatherings like photoshoots Ibarra learned her lesson to invite more people to make it all happen.

Q.: Tell me about the largest event you have ever prepared flower arrangements for?
"I've done some pretty huge weddings and photoshoots, looking back the lesson I learned was making sure I hire more than enough help and always keeping a can of spray paint close by."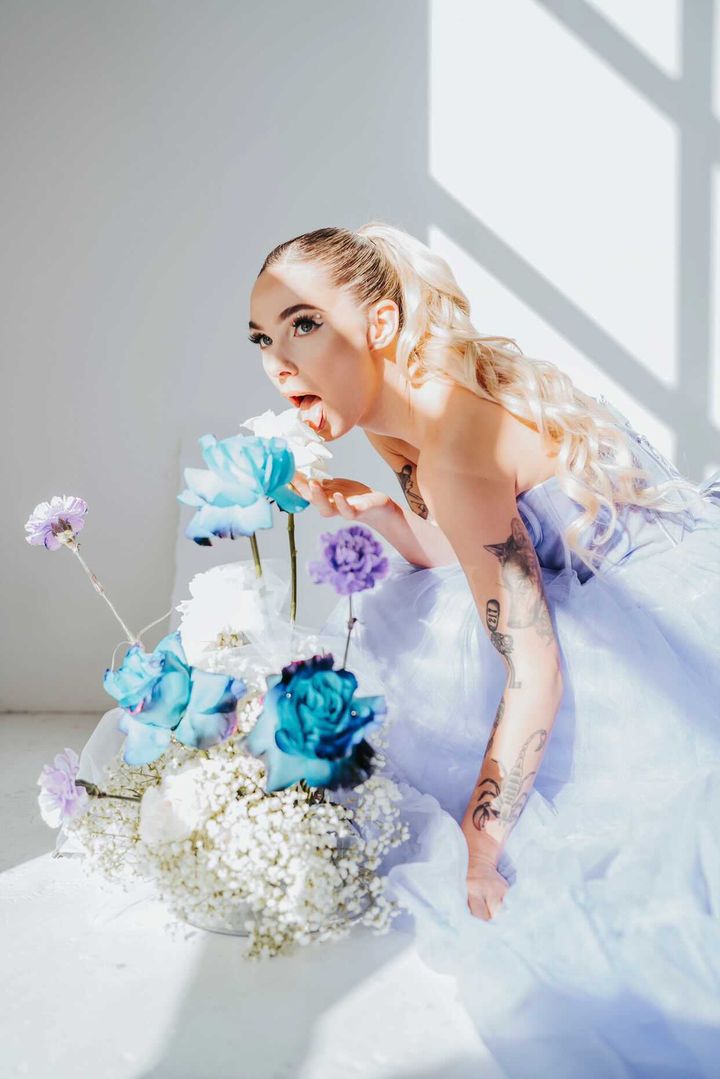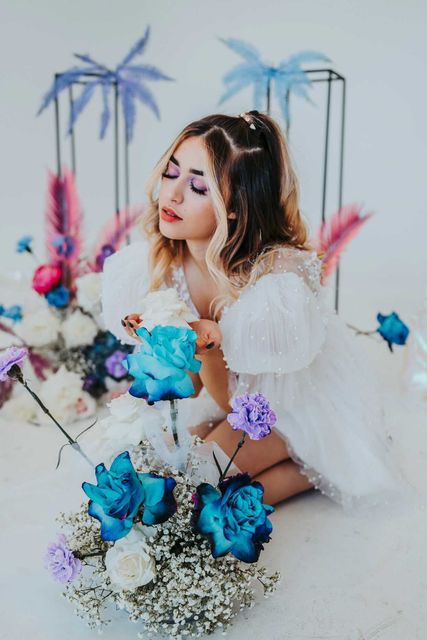 Why Floristry?
More than eight years ago, the only thing Ibarra Valen knew, was to check out all florists all over the world. One loved you, one missed you and one would make you better. The connection I had with floristry and floral design was huge...
Q.: Why have you chosen to be a floral designer?
"Flowers just work, they just make sense in my soul. I love the idea of taking something that's alive and turning this into art. Everybody describes me as super funny, caring, direct and passionate and I guess that together with my creativity makes me standout in what I do. It has definitely taken time to find/accept myself as a creative and artist. I believe it's important to embrace yourself and step into your power. My mom and grandma taught me a lot about flowers and plants from a fun early age, I thrive on that now. Flowers have developed so much the last years, I love anything that is tinted, especially Anthurium and Ranunculus."


What the Future Holds
For every person, it's good to set goals and dreams for the future. Also Valen Ibarra has dreams.

Q.: Where do you see yourself 20 years from now?
"I see myself happy, healthy and helping baby florists step into their flower magic. I want to be the person I wish I had when I was first starting out."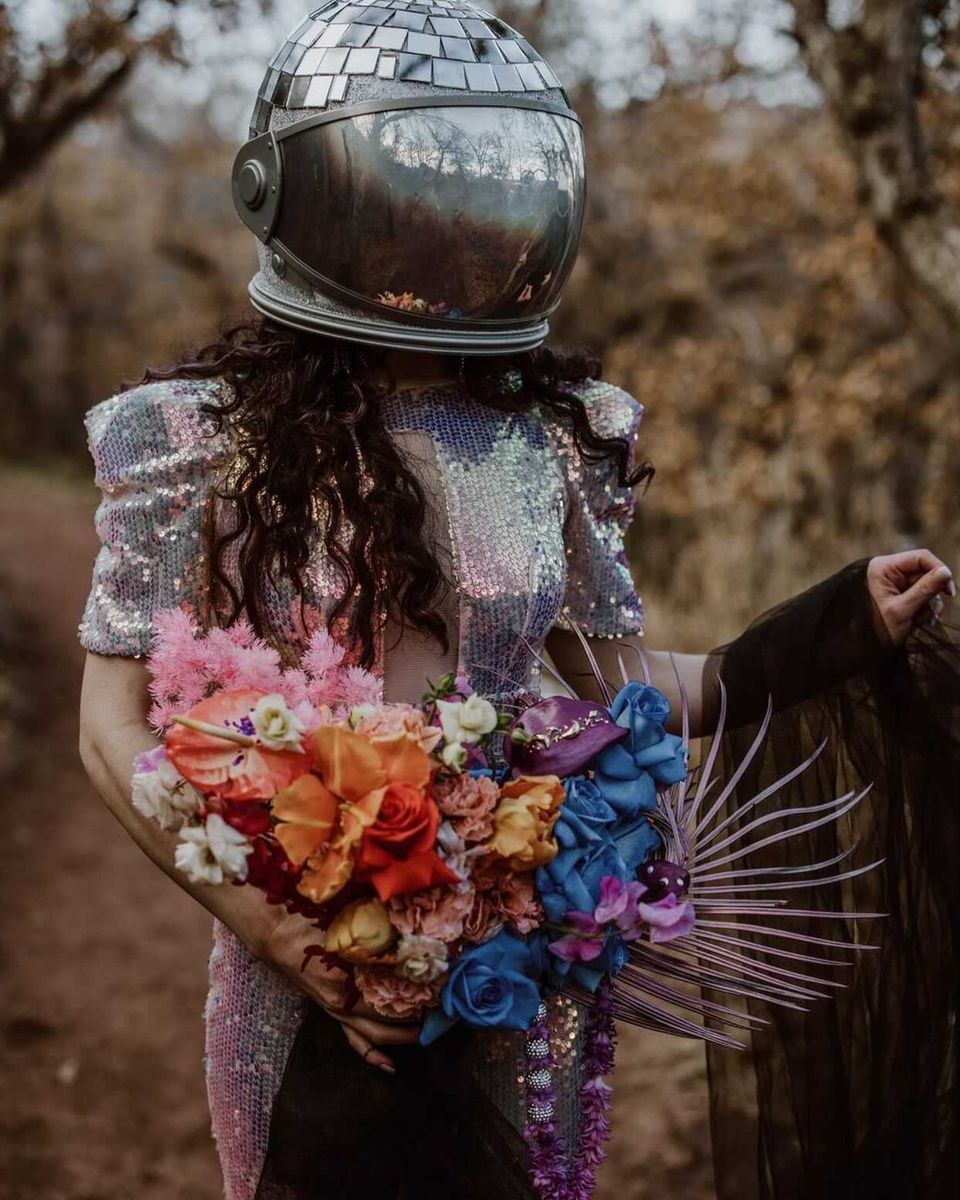 Q.: What do you feel is the biggest issue in floristry? What would you change?
"I definitely feel we as an industry should embrace each other, strive to be ourselves, compliment and let artists know when they inspire you. One of the biggest compliments I receive is when another floral artist messages me to tell me how my ideas inspired theirs or vice versa. Compete with the person you were yesterday. Always stay in your magic."



Valen Ibarra
Lead designer and Creative Director
For those seeking to escape the ordinary
Blumenhausbyvalen.com
Instagram.com/blumenhaus___