In the dynamic world of floriculture, efficient and secure payment solutions are essential for businesses to thrive. That's where Ai2 (Agri Inter Incasso) comes in. With its cutting-edge platform, Ai2 revolutionizes the way payments are handled in the ornamental horticulture sector.
Imagine a hassle-free experience where you can manage your financial transactions affordably and efficiently. Ai2 offers precisely that, empowering businesses to focus on what they do best—nurturing beautiful blooms and delivering joy to customers.
Ai2 Is Empowering Floriculture Businesses
Founded by and for people in the ornamental horticulture sector, Ai2 truly understands the unique needs of the industry. With a user-friendly online environment, Ai2 simplifies the process of organizing transactions securely and efficiently.
One of the standout features of Ai2 is its fixed pricing structure. As a supplier, you pay a fixed price for subscription costs and fee expenses. This transparency ensures that you never have to deal with unexpected charges or hidden costs. Ai2 puts convenience and peace of mind first.
Moreover, Ai2 provides a safe and secure environment for financial transactions. By utilizing Incasso-online, a tailor-made secured and certified payment system, Ai2 safeguards your sensitive information from third-party access. Your product information remains confidential, enabling you to operate with confidence.
Advantages of Ai2: Efficiency and Independence
Ai2 prides itself on being an independent service, not affiliated with any auctions or banks. This independence ensures that Ai2 acts solely in the best interest of its users, providing unbiased and transparent solutions.
Efficiency is at the core of Ai2's approach. Being fully online and compliant with industry standards, Ai2 streamlines the payment process, saving you time and effort. By leveraging Ai2, you can focus on cultivating your business while leaving the payment logistics to the experts.
Welcoming the Next Generation
The people of Ai2 are thrilled to announce a significant development that shapes the future of Ai2. Starting from July 1st, Jelle and Bart Fransen, the sons of the founder and majority shareholder René Fransen, will join the board of Ai2.
As a leading debt collection service provider in the floriculture sector, they understand the importance of ensuring continuity and anticipating future challenges. That's why they have decided to embrace new talent in their board, and who better than the next generation to take the reins?
While Jelle and Bart may not be operational in the forefront initially, at Ai2, they place great value on their skills and experience development. Therefore, they have chosen to give them the opportunity to gain experience elsewhere in the rapidly evolving world of the fintech sector. This valuable experience will enable them to apply their knowledge upon their return to Ai2 and lead the organization to new heights.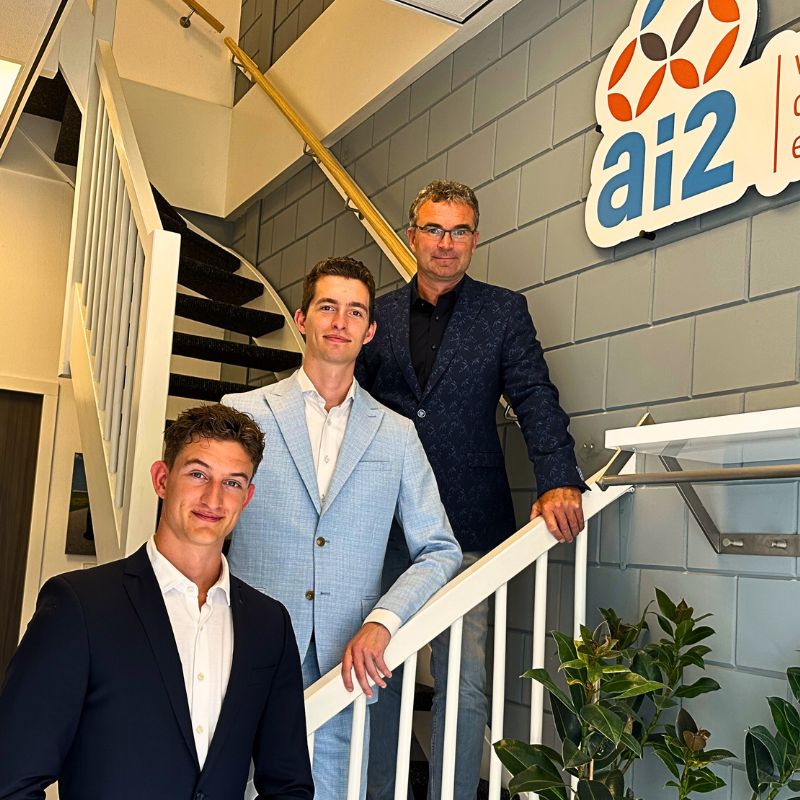 Their addition to the board marks a significant milestone in the evolution of Ai2. Ai2 is confident that their fresh perspectives, entrepreneurial spirit, and fintech sector experience will be invaluable to the customers. They will collaborate with the talented team to drive innovation and growth while remaining true to Ai2's core values and strong foundation.
If you have any questions about this development or would like more information, please feel free to contact Ai2. They look forward to embarking on the future together and achieving new successes.