Alexandra Farms, the world's largest grower of fresh-cut garden roses, proudly announces the latest additions to their collections. Alexandra Farms continually searches for garden roses worthy of a welcome into the family of unique varieties. In addition to special colors, shapes, and fragrances, roses must have at least a 10-day vase life after being nurtured, harvested, carefully packaged, and shipped under the expert care of their rose-loving team in Bogotá, Colombia. Are you also curious about these new garden rose varieties from Alexandra Farms? Let's introduce.
Alexandra Farms' New Garden Rose Varieties
Alexandra Farms has several collections of garden roses - the Deluxe Garden Roses, the Princess Japanese Garden Roses, and the Wabara Garden Roses are being extended with the following new garden rose varieties.
Deluxe Garden Roses
The soft, warm peach of Just Peachy Spr's center petals peep out from within overlapping rings of wavy-edged outer petals, which are shell pink on the outside and blush pink on the inside. With this delicious palette, Just Peachy - a long-lasting, medium-size spray rose - makes a beautiful choice for color blending with other flowers in peach and pink. This variety is exclusively grown by and available from Alexandra Farms.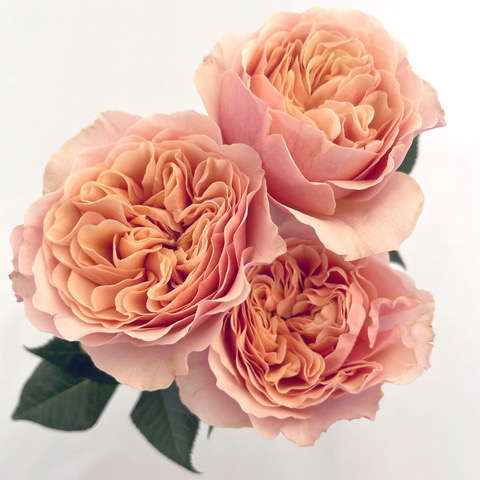 With wavy petals of an extraordinary platinum color edged in pink lace,Westminster Abbey is a rose worthy of her regal and elegant name. She begins as a pinkish beige and turns to light gray. With as many as 150 petals, her blooms can last 12 days in the vase.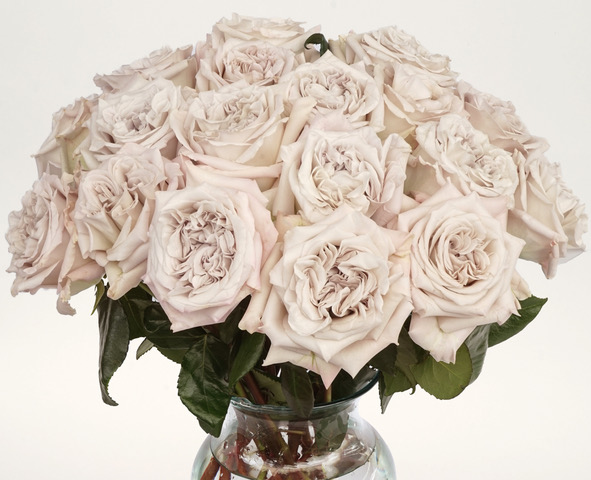 Our first pure white spray rose, the aptly named Blanche Spr spreads her petals wide over about five days, forming a shallow cup with an expansive display. This beauty has a hint of cream in the center and the palest green tint in her outermost petals. This variety is exclusively grown by and available from Alexandra Farms.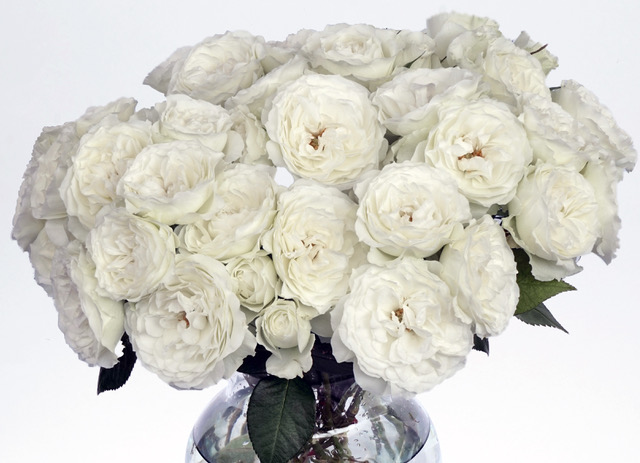 Princess Japanese Garden Roses
Princess Fairy Kiss Spr's many wavy petals unfurl slowly to form long-lasting flowers, larger than most other spray roses, in a delicate shade of blush pink - soft yet luminous. With her rounded shape and frilly top, she is the perfect fairytale addition to any bouquet composed of pinks or in a range of blush tints.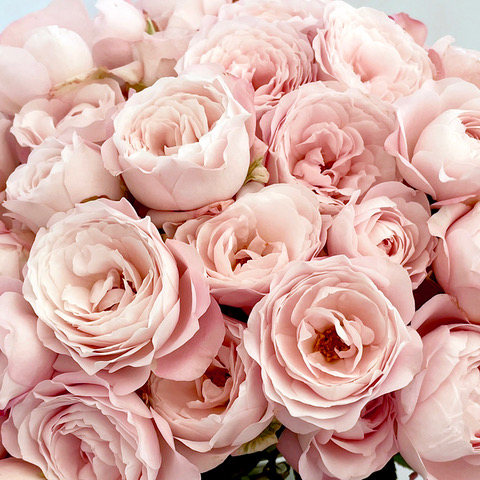 Bursting with color, Princess Pinku Spr brings garden character to bouquets and arrangements. Her hardy flowers are diminutive color bombs - useful for boutonnieres and other body flowers, and they add touches of vibrant color to bouquets. Hot pink at the center of each flower gives way to outer petals that mingle light pink with pale green.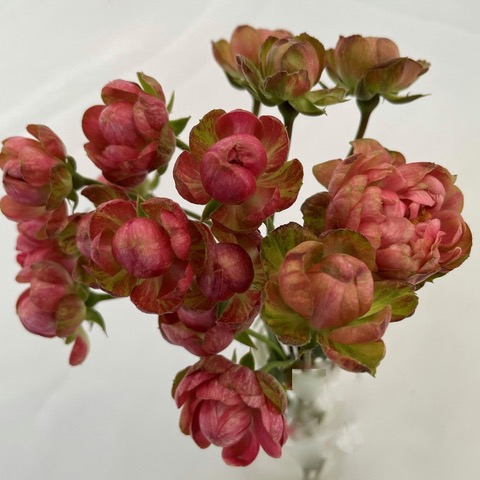 Wabara Garden Roses
Alexandra Farms is thrilled to add another variety from Rose Farm Keiji to their family of roses. Miyabi Brown is a new sister rose to the popular peach-and-pink Miyabi garden rose. Miyabi Brown has pale-pink outer petals, edged in more vivid pink, and her center petals disclose a creamy, buttery tan. Packed inside with innumerable pleated petals, Miyabi Brown opens all the way to form a spreading rosette more than five inches wide. This variety is exclusively grown by and available from Alexandra Farms.
For more details on these varieties, visit www.alexandrafarms.com.
ABOUT ALEXANDRA FARMS
Alexandra Farms, located high in the Andes mountains of Colombia, is the world's largest grower of fresh-cut garden roses. Since 2005 they have been dedicated to producing flowers with the best appearance and performance possible. Their collections include many unique and popular varieties with special shapes, colors, and fragrances. All these long-lasting, award-winning garden roses are available year-round through wholesalers across the world.