It's beyond incredible to see ways in which art can manifest itself. Whether it be painted on a blank canvas, on top of objects, hand-made, you name it, art is simply amazing beyond words. It's now time to meet the timeless paintings of landscapes on cut logs by Alison Moritsugu.
Meet Alison Moritsugu and Her Eccentric Landscapes Paintings
Art is the expression or application of human creative skill and imagination, typically in a visual form such as painting or sculpture, producing works to be appreciated primarily for their beauty or emotional power.
The effect and live power that Alison Moritsugu has painted on cut logs are beyond anything we've seen. It looks just like magic realism, too good to be true. It is as if you could insert your hand and feel the landscapes she paints.
Landscapes by Alison Moritsugu Are Created in the Realm of Depth
When creating each of her unique landscape paintings on cut logs, the first artistic component Alison Moritsugu thinks about is how to create adequate depth to make it look as real as possible. But hold on, there's a whole lot of history behind each painting and you're about to jump onto a short historical class with Alison Moritsugu.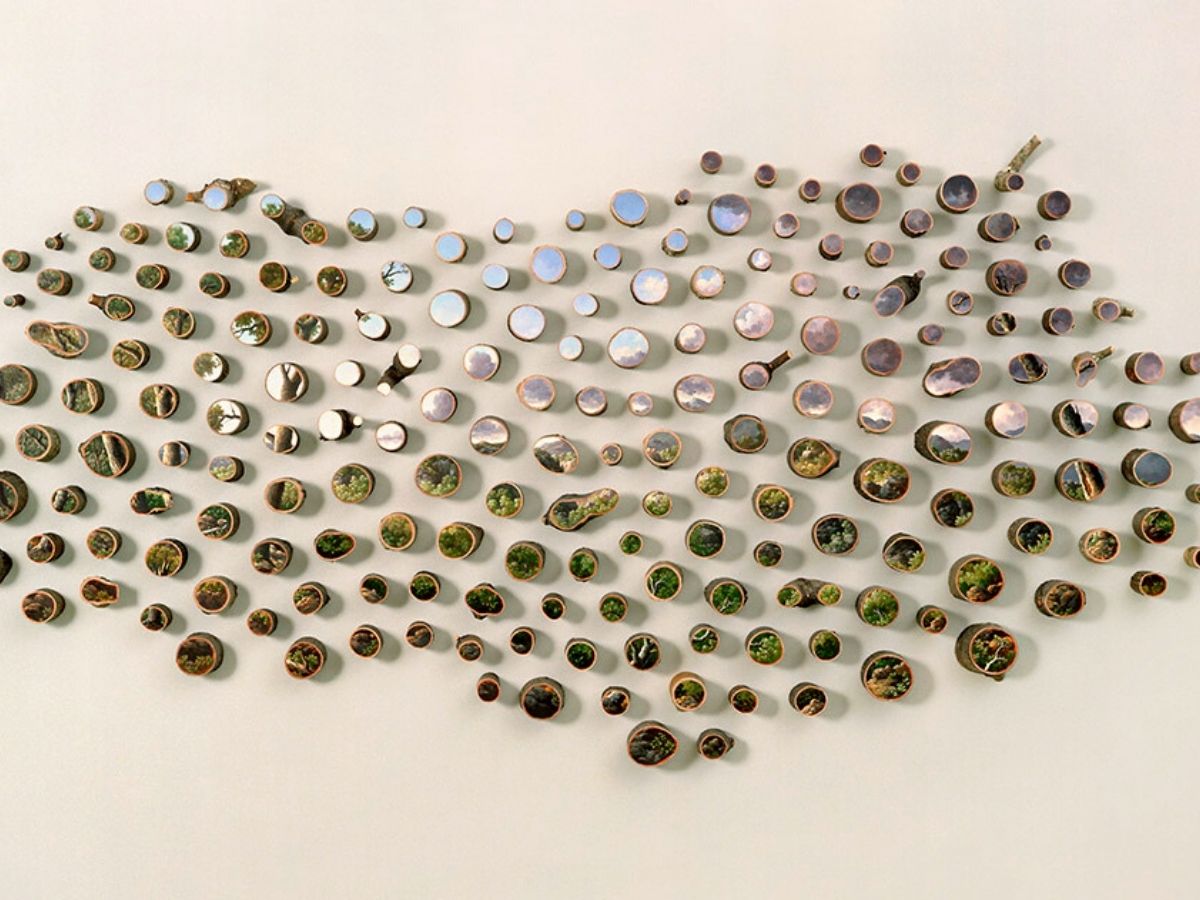 Paintings by Alison Moritsugu Inspired by European Settlers in the 18th and 19th Century
The idea of Manifest Destiny was widely held when European settlers began arriving in North America in the 18th and 19th centuries and swiftly expanding their area. In particular, American colonists were destined to spread throughout the continent by all methods necessary, regardless of the expense, the effects on the environment, or the terrible devastation to Native American people.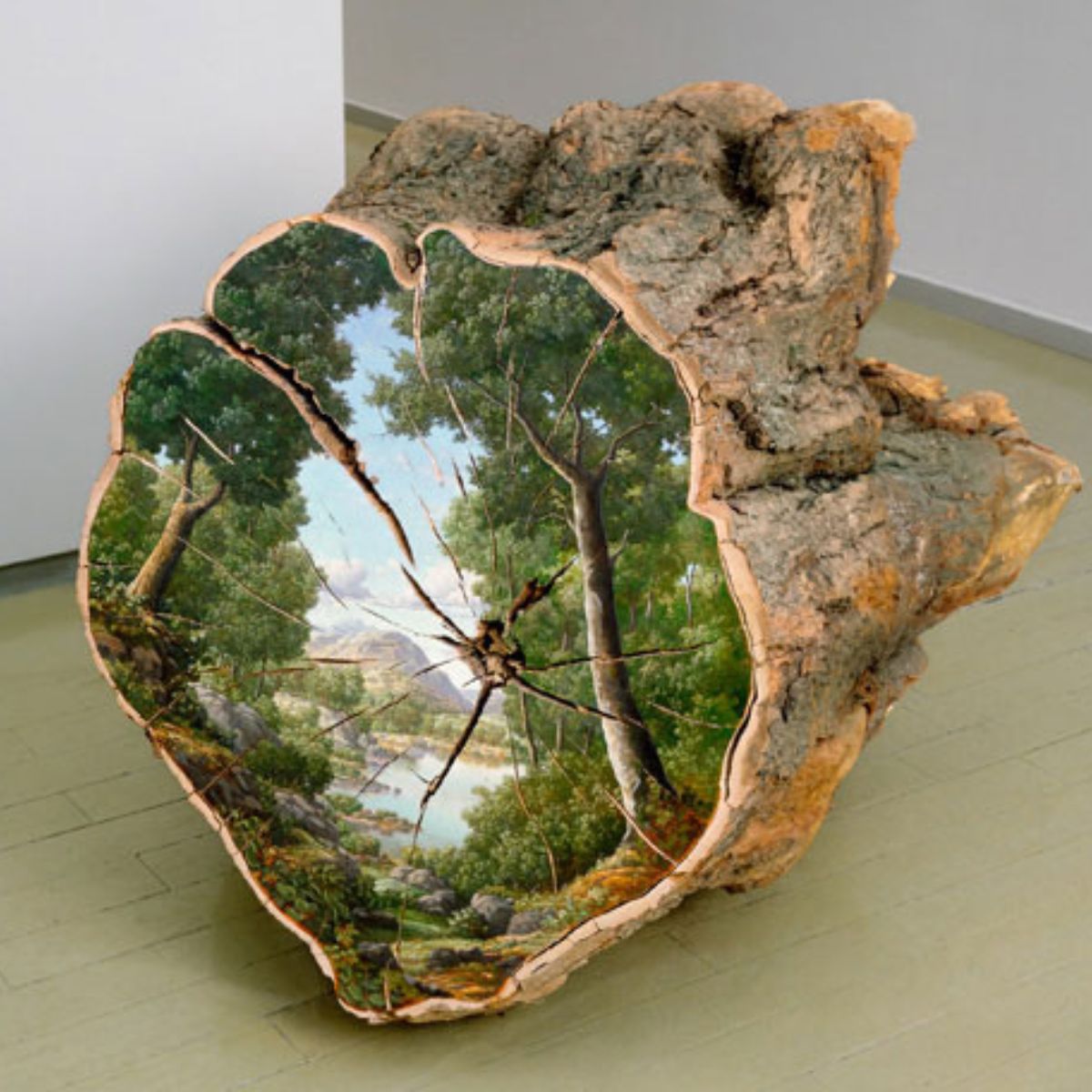 The paintings of the time, which were mainly expansive landscapes influenced by the European pastoral tradition, did a good job of capturing the pristine beauty of the previously unexplored continent but utterly ignored the reality of what was actually happening.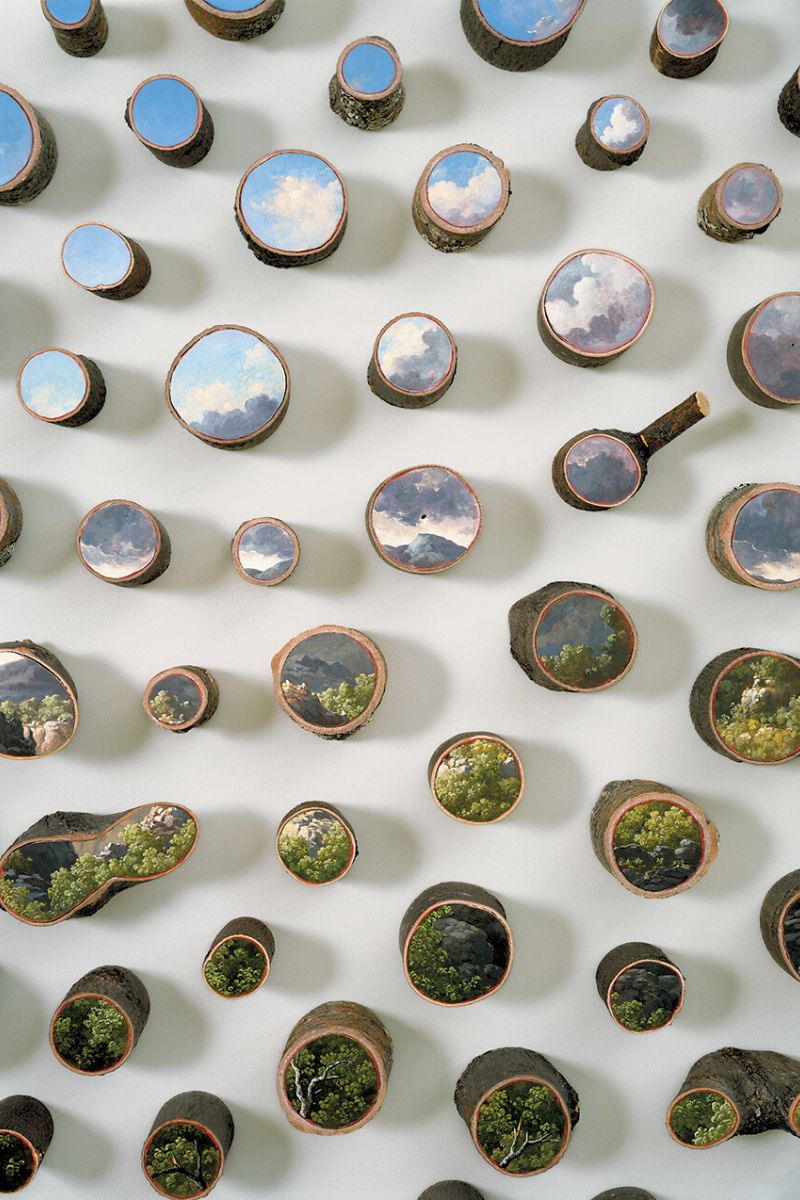 The Remains of Downed Trees Are Beautifully Painted on Timbered Logs
Artist Alison Moritsugu confronts that odd contradiction head-on in her log paintings by using a literal metaphor as the canvas for her idyllic oil paintings of the countryside where that particular tree may have previously grown. The result? A wonderful fusion of environmental consciousness and art history.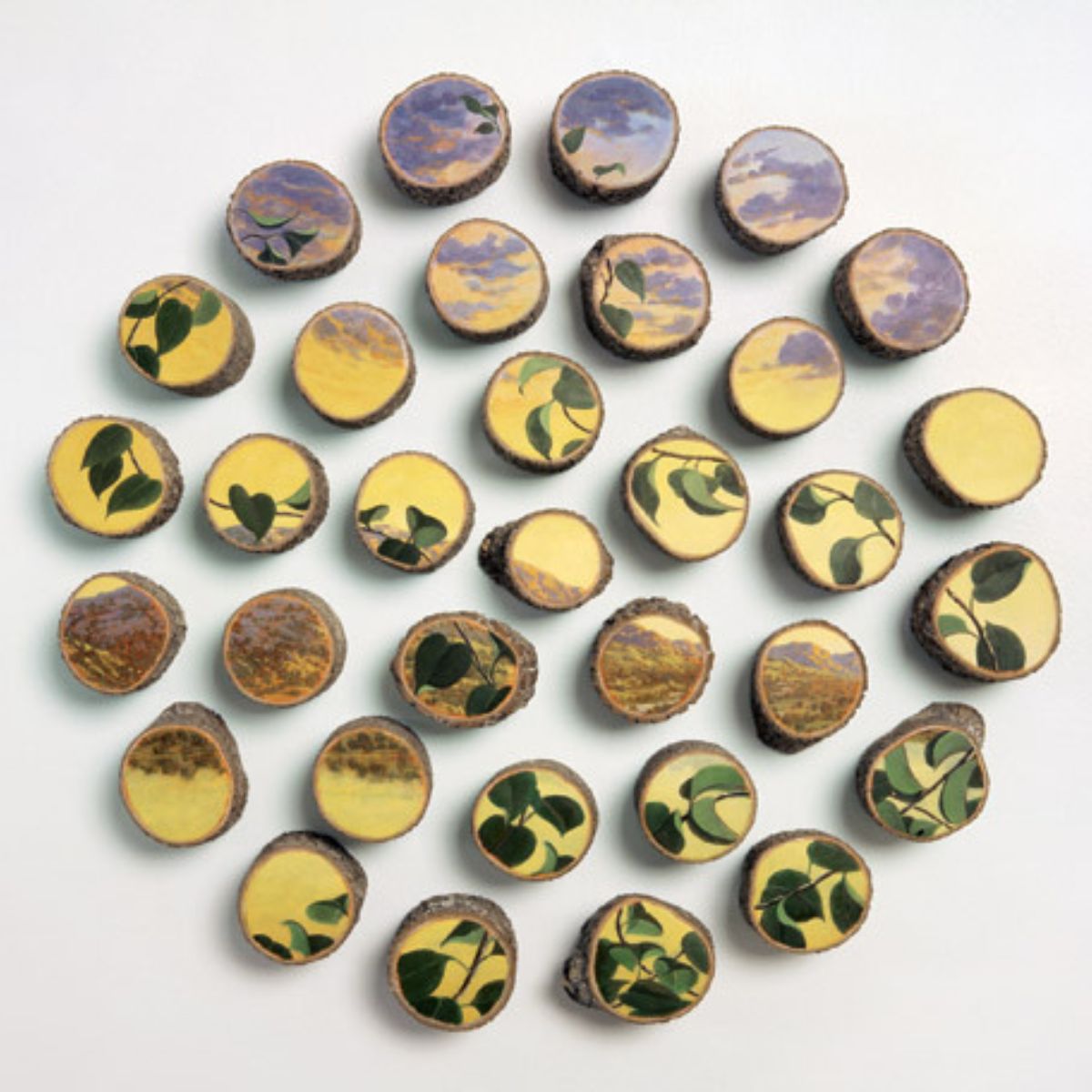 The rough edges of the cut branches and trunks appear like windows into the past, telling a story that the tree's rings alone cannot. She shares via her artist statement:
"By exploring idealized views of nature, my work acknowledges our more complex and precarious relationship with the environment."
Salvaged Logs Are Used for Alison Moritsugu's Paintings
It should be emphasized that Moritsugu uses log pieces that would normally be mulched, such as naturally fallen trees. At Littlejohn Contemporary in New York, a selection of fresh artwork will be on display beginning on November 12.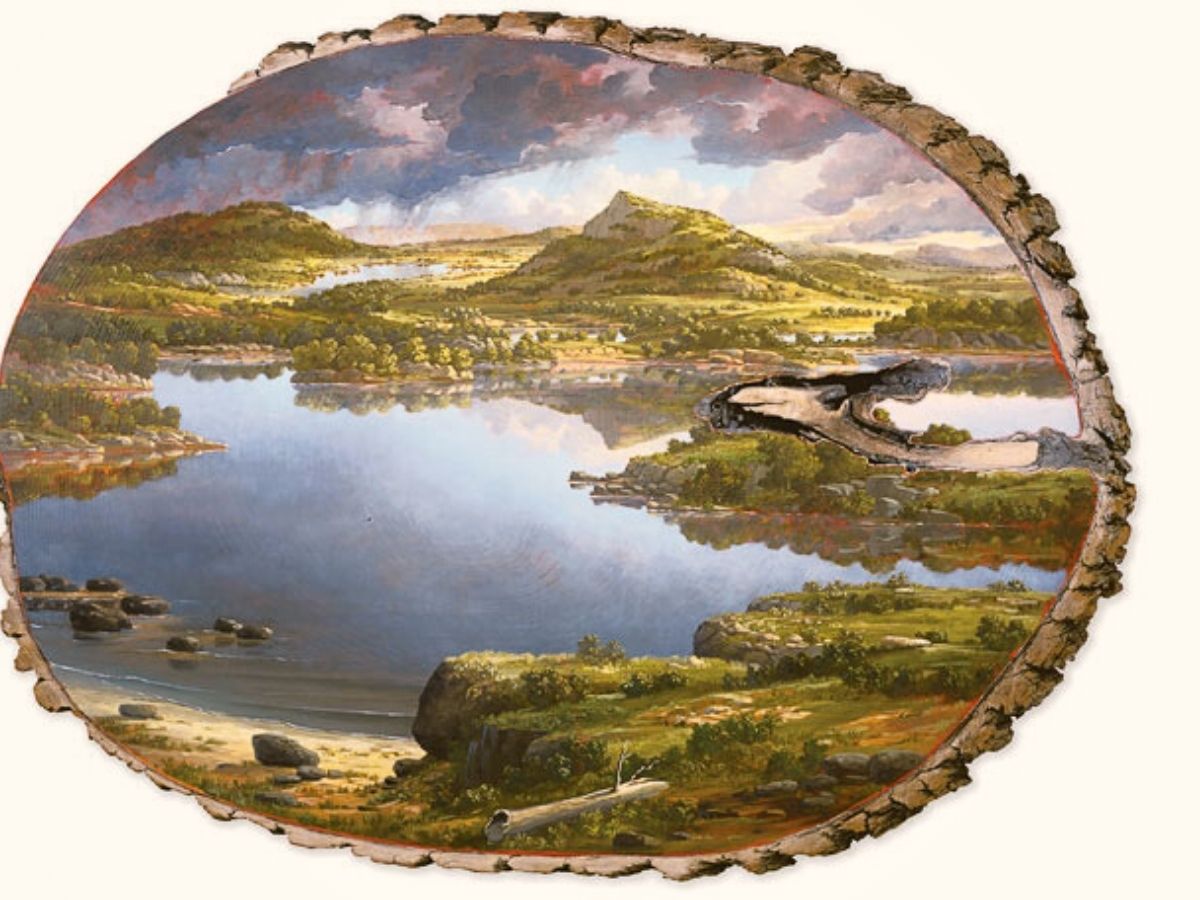 If you're curious to see more about how Alison Moritsugu brings landscapes to painted realities, make sure to check out her work.