Embroidered butterflies that look real? Of course, it's possible! Artist Yumi Okita imbues surprisingly tactile moths and butterflies with lifelike features in brightly colored thread and textiles with a surreal-looking result. Here's everything to know about her artistic butterfly project.
Embroidered Butterflies by Yumi Okita Show Innate Delicacy
Yumi Okita, a North Carolina-based artist, creates intricate and realistic textile moths that are stunningly beautiful. Long fascinated by the natural world, she portrays the insects' intricate detail, innate fragility, and sublime patterns in embroidery thread, faux fur, feathers, and layers of dyed fabric.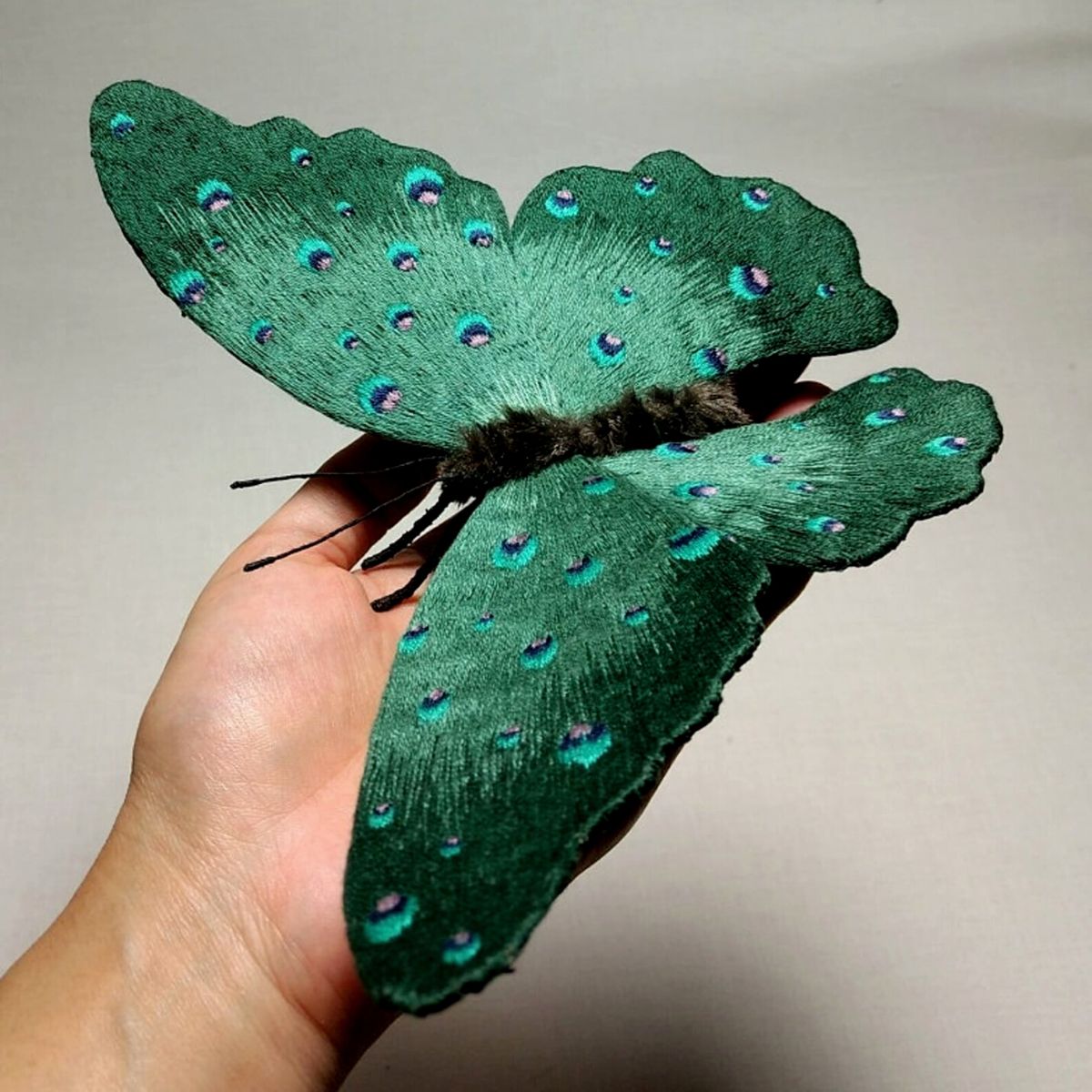 Her artwork stands out for its intricate details and realistic depictions of these elusive and mesmerizing insects. Okita's work is a testament to the possibilities of textile art as a medium for creating stunning and intricate pieces. Her textile moths are constructed from fabric, thread, and wire. She first sketches her design on paper, then selects the fabrics she will use, often chosen for their unique textures and colors. She cuts each piece of fabric by hand and then stitches them together with great care to create detailed and realistic forms of the moths.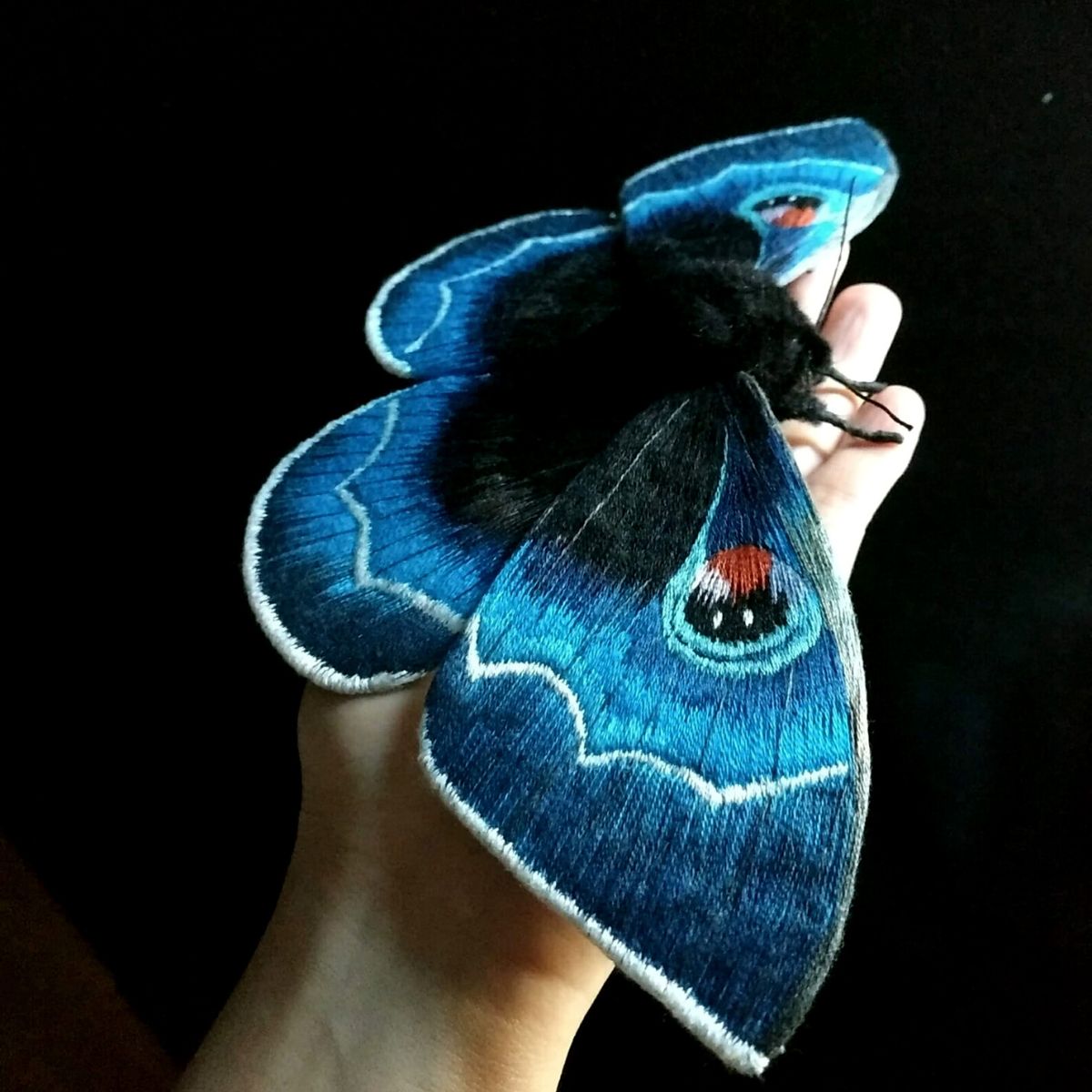 Unique and Real Looking Artistic Pieces
The beautiful details of Okita's textile moths are what truly set them apart. Each moth is crafted with care and attention to detail, from the delicate wings to the furry bodies. Okita uses various techniques to create texture, including embroidery and appliqué, which adds depth and dimension to each piece. The attention to detail in each moth is truly remarkable, and it is evident that Okita takes great care in her work.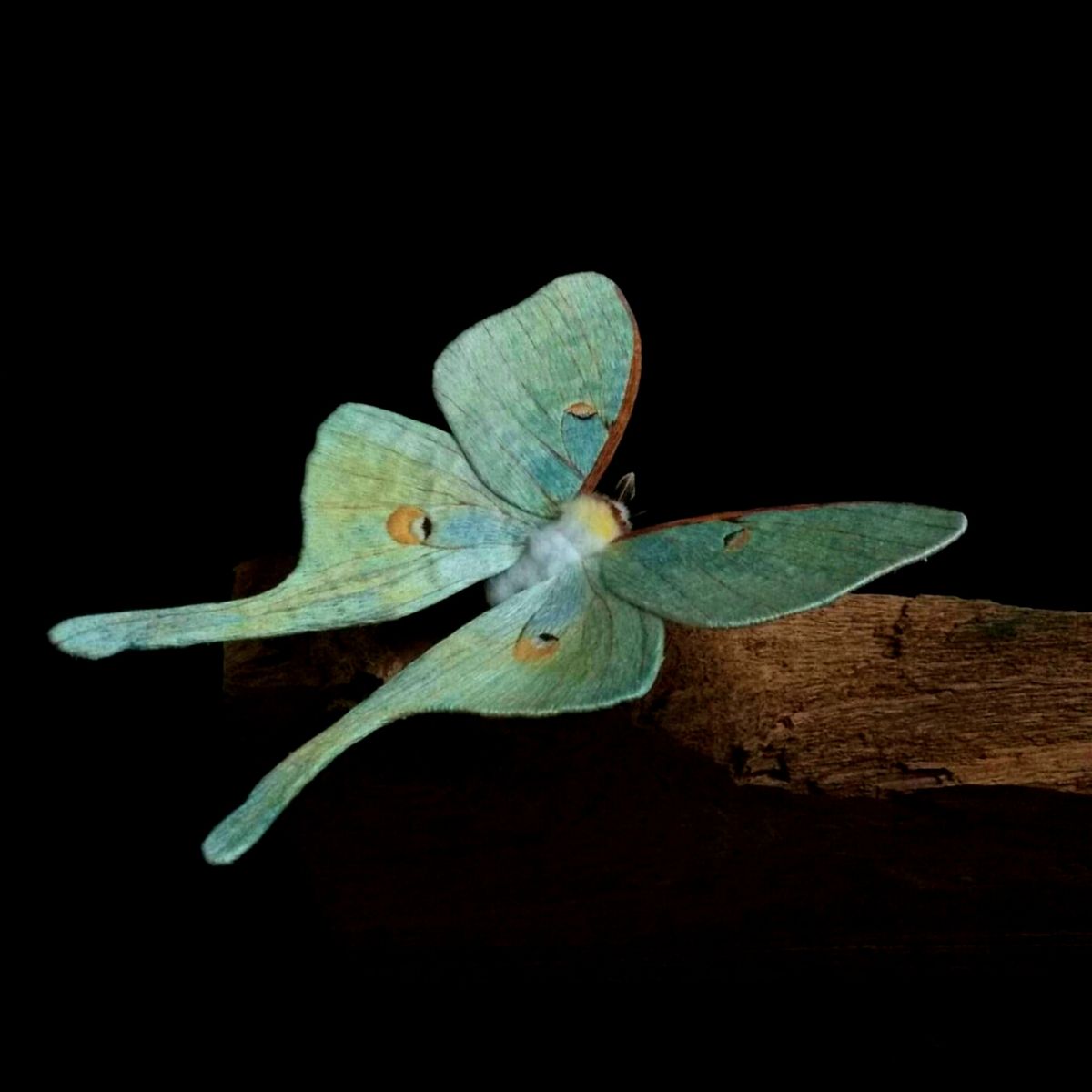 You might be wondering, what inspires her to create such stunning pieces? Yumi is inspired by the nature that surrounds her every day and how these are so unique and necessary for the natural world, particularly the beauty of insects. She has always been fascinated by the marvelous patterns and textures found in the environment, and her work reflects this fascination. Her moths are not just realistic, but also incredibly beautiful, with vibrant colors and unique patterns that make each piece a work of art in its own right.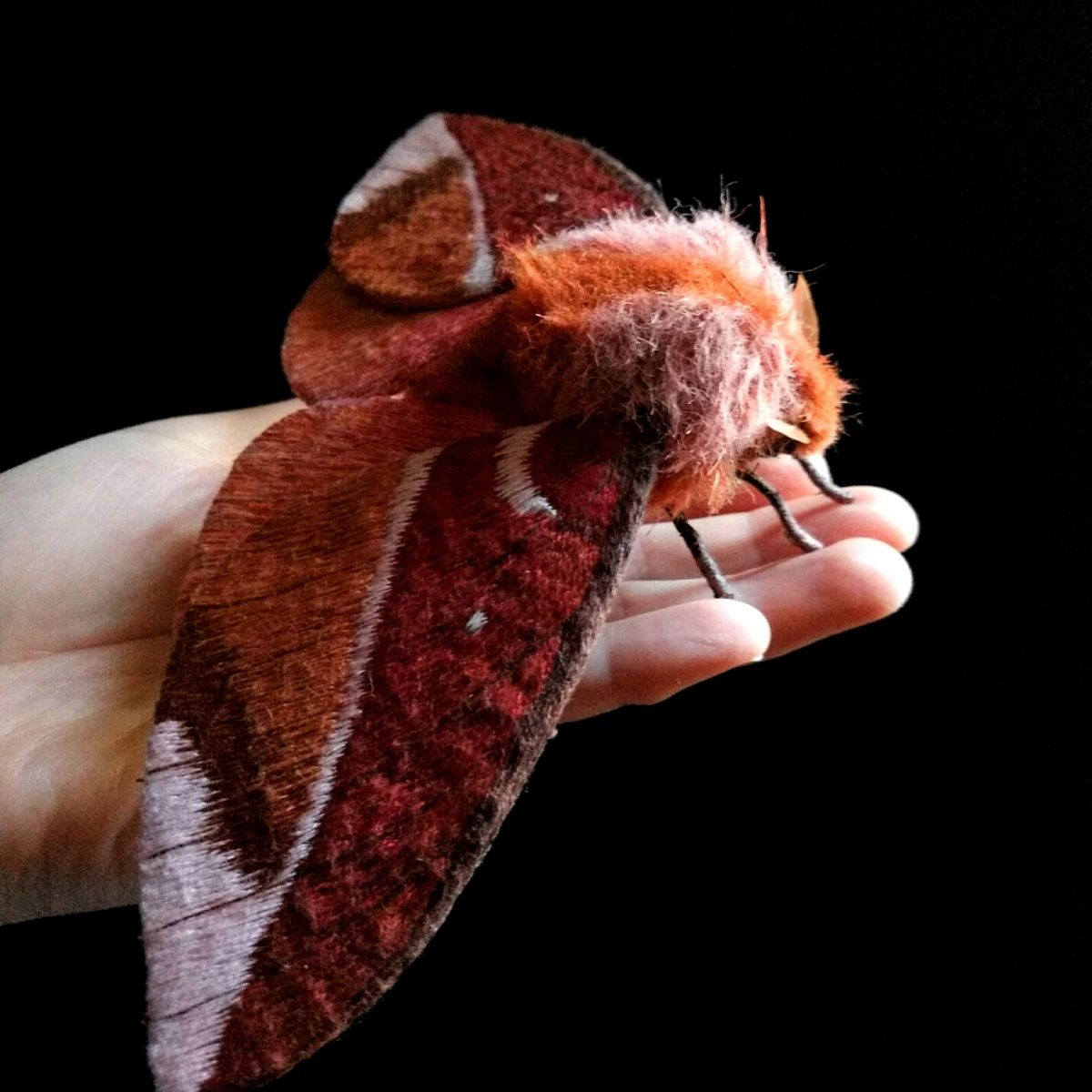 That said, it's important to acknowledge that one of the most striking aspects of Okita's textile moths is their size. Some of her moths are quite large, measuring several feet in wingspan. This makes them even more impressive and captivating, and it allows viewers to appreciate the intricate details of each piece up close.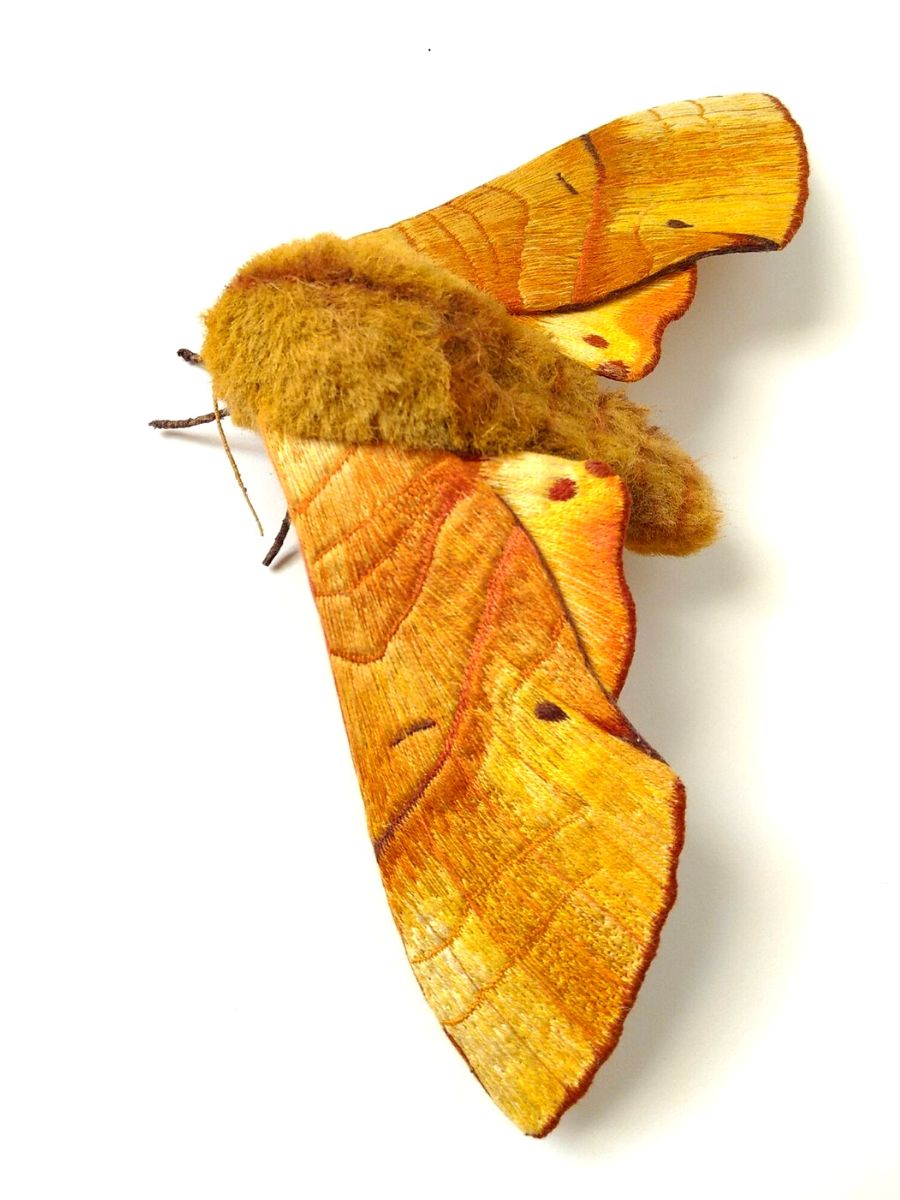 In addition to creating textile moths, Okita also creates other types of insects, including butterflies and beetles. Each one is unique and crafted with the same care and attention to detail as her moths. Her artwork truly celebrates the amazing world we live in, and it reminds us of the beauty that can be found in even the smallest creatures.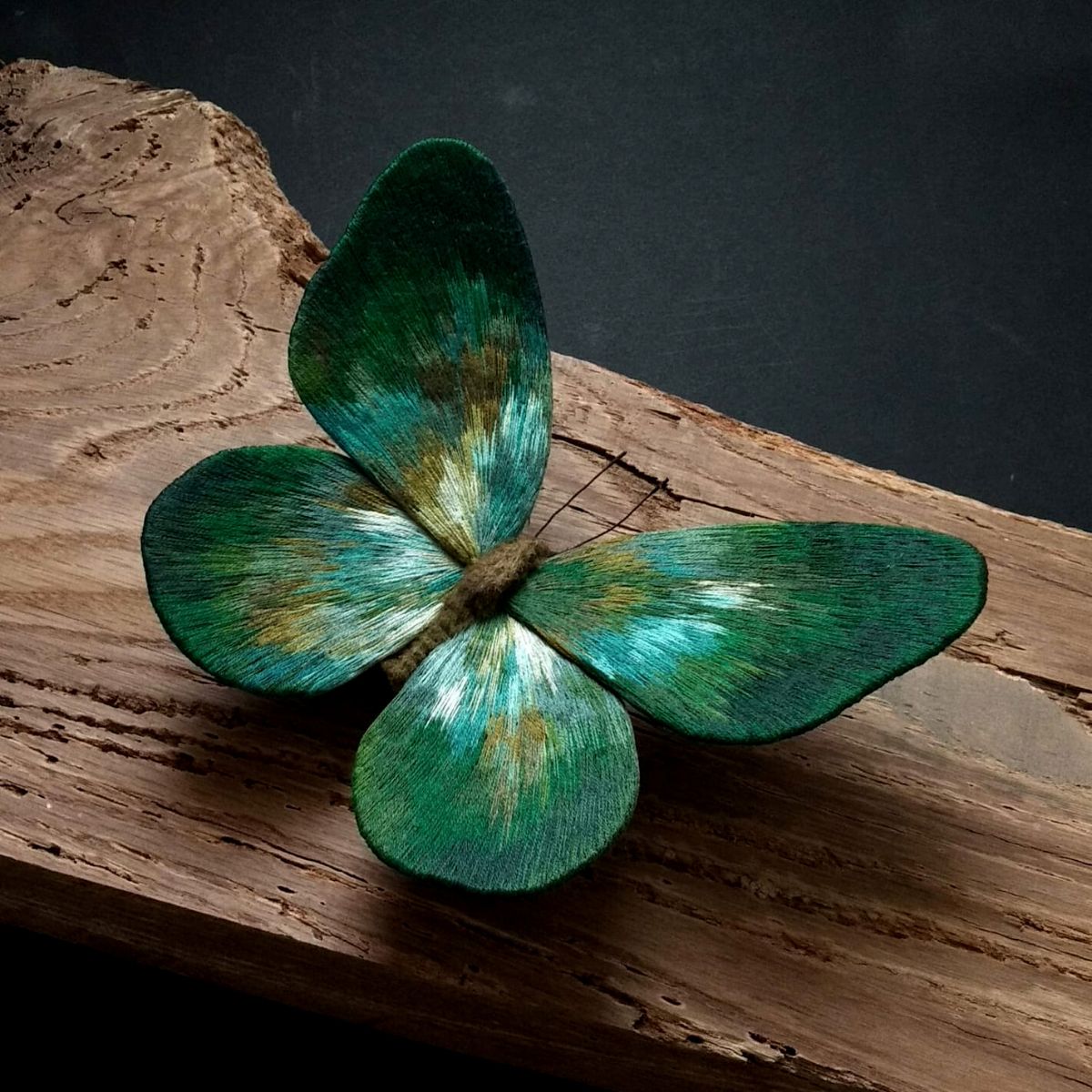 Learn More About the Artist
Yumi Okita, a gifted North Carolina-based artist, has dedicated her artistic career to the creation of intricate and realistic textile moths. Born and raised in Japan, Okita's early experiences with the natural world left a profound impact on her, sparking her interest in insects and their delicate beauty. After moving to the United States, she pursued her passion for art. She studied painting at the University of North Carolina at Chapel Hill and later received a Masters of Fine Arts in Studio Art from the University of North Carolina at Greensboro, where she honed her skills in textile design and began exploring the possibilities of merging her love for entomology with her artistic talents.

In the years since her graduation, Okita has been steadfast in developing her unique style, combining traditional textile techniques with modern materials and innovative methods. Her dedication and perseverance have paid off, as her work has garnered a following in the art community. Okita's textile moths have been exhibited in galleries and museums throughout the United States, and her work has gained a following of fans and collectors. Her artwork is sought after by those who appreciate the beauty of nature and the skill and craftsmanship required to create such intricate pieces.
Okita's commitment to her craft goes beyond the visual aesthetic; she also aims to raise awareness about the importance of preserving the natural world and promoting a deeper appreciation for the wonders of insects. Through her captivating and enchanting textile moths, Yumi Okita has carved out a distinctive place for herself in the world of contemporary art.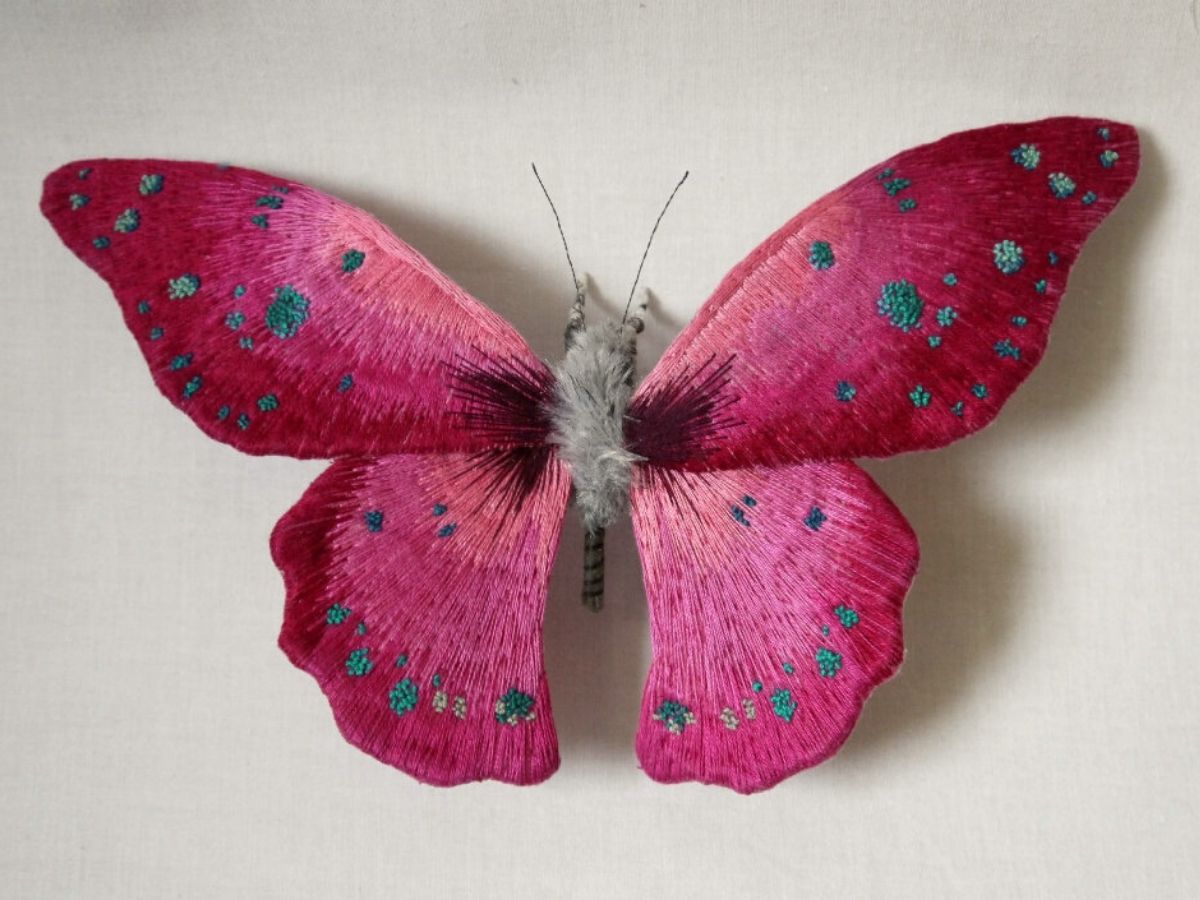 If you wish to immerse in Yumi Okita's butterfly world and the beauty of all her work, make sure to take a glimpse at Okita's Instagram to see all the different types of art pieces she creates. You can also buy them and have a dose of butterfly love!