Jeff Koons, the undisputed king of kitsch, has been creating his blockbuster art for the past five decades. The artist has mastered the technique of creating a loud, bombastic statement by replicating simulations of things and imagery from everyday popular culture, from enormous-scale public artworks to mammoth photorealist masterworks, epic balloon dogs and bunnies, and oversized decorations.
This time, meet the gigantic, 43-foot-tall (13 meters) Terrier Puppy, created of plants and flowers, which is presently displayed outside the Guggenheim Museum in Bilbao, Spain.
A Flower Puppy by Jeff Koons Stands in the Guggenheim Museum in Bilbao
When Jeff first got a glimpse of the idea he had in his mind which he wanted to bring to real life was back on a holiday in Europe where he had spent a lot of time looking at Baroque and Rococo art. He wanted an element that was organic and at the end of the day, you walk away and it is in nature's hands. This is where the puppy flower story started and nowadays is still in Bilbao, monumental, fantastic, and one of the biggest flower sculptures around the world for sure.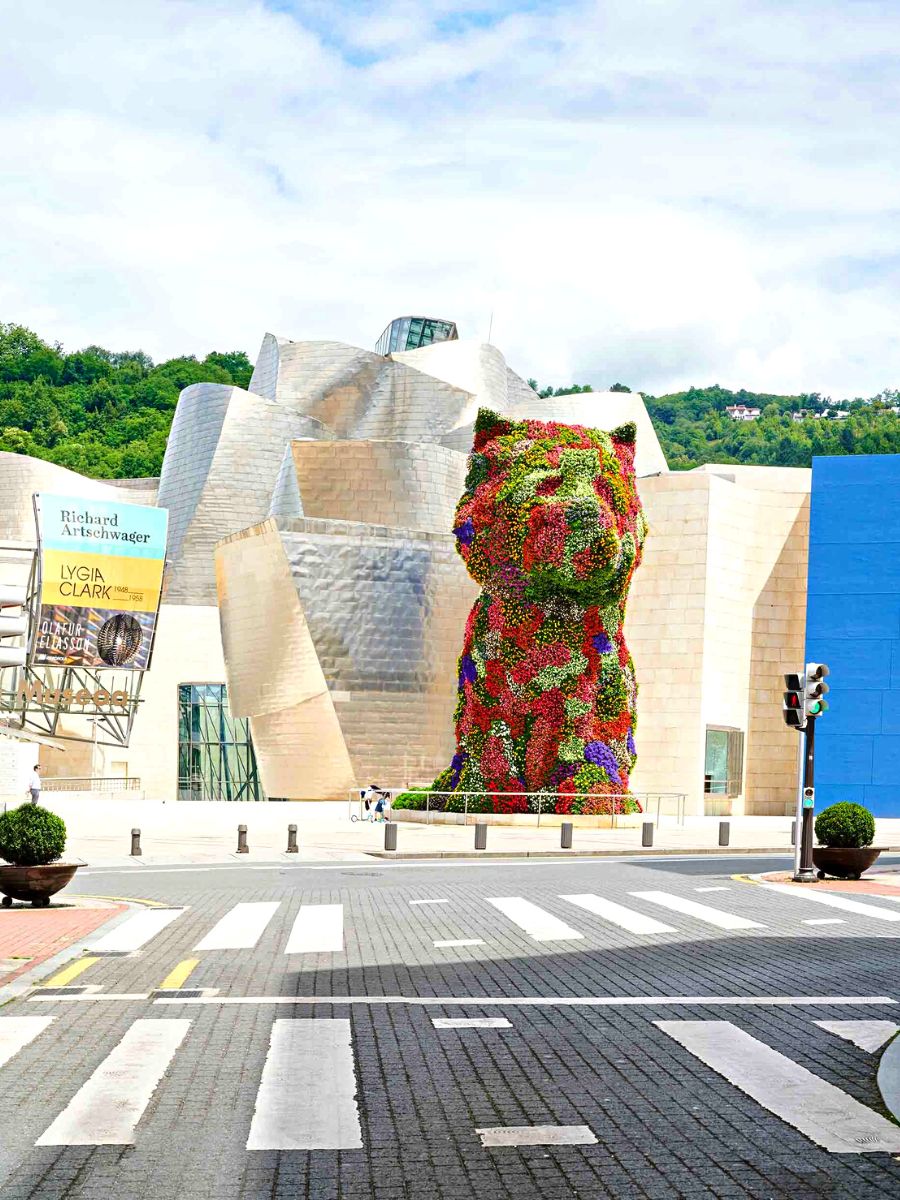 Puppy by Jeff Koons is a permanent installation, but twice a year, in May and October, all of the plants that make up the sculpture's exterior are replaced with fresh seasonal varieties, including pansies for the fall and winter, and begonias, impatiens, and petunias for the spring and summer. The museum recently undertook this complex job, which requires twenty people and nine days to complete, and freshened up Puppy's coat for the summer with approximately 38,000 new flowers in hues of red and pink.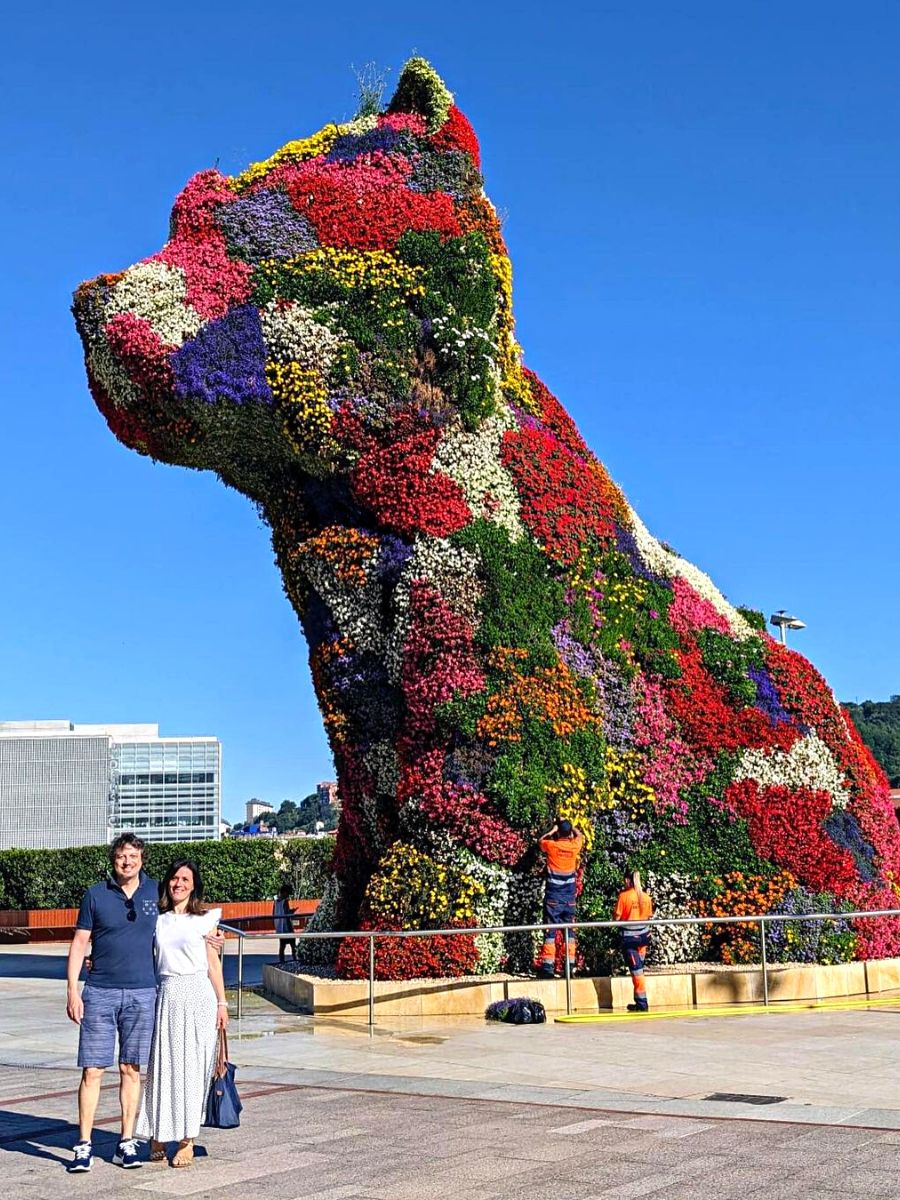 This whimsical exterior also hides a clever feat of engineering. Anchored to a concrete base, a colossal stainless steel substructure is covered by a layer of turf, wire mesh, and geotextile fabric that secures the turf and stimulates plant growth. The structure also contains five levels of scaffolding and a network of pipes that water and feed the plants every twenty-four hours.
Why Did Koons Create 'Puppy?
Koons created Puppy with the intention of appealing to as wide an audience as possible. The puppy insignia and the flowers are both widely appealing subjects that the artist picked to make spectators feel pleased and at peace. The artist chose the West Highland terrier puppy breed because he thought it was a neutral dog with no male or female implications that most people would like to look at.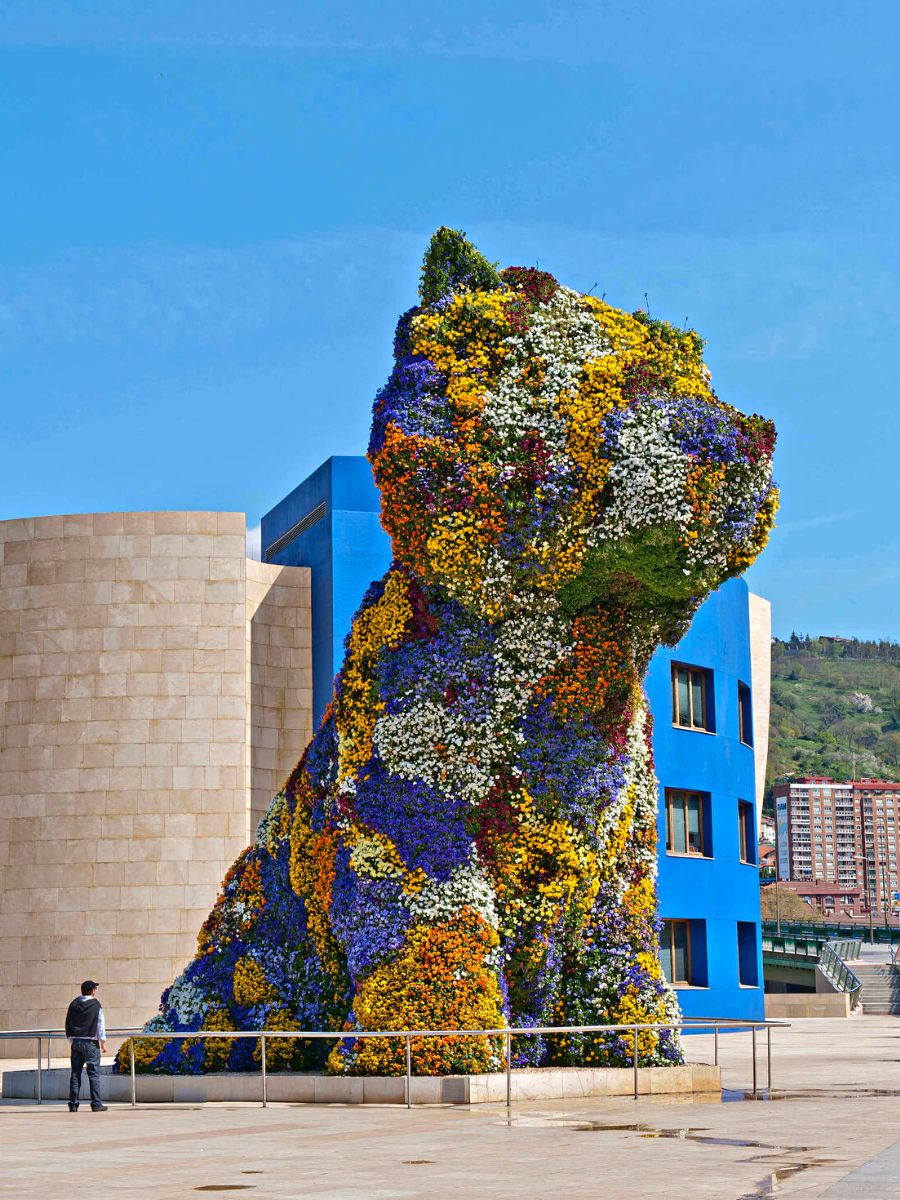 His terrier has a timeless, ageless quality that may belong to any era. Koons shared:
"A West Highland terrier appears neutral which is good because I don't want anyone in the audience to feel alienated."
He also selected topiary for its universal appeal across all strata of society, from those who enjoy large manicured gardens to owners of small backyards. On the other hand, one of the most intriguing characteristics of Koons' Puppy is its concise mix of old and new. The technology used to create the dog is unquestionably an emblem of modern engineering. So much so that, in an interview, Koons stated that Puppy is a shelter. It's made of stainless steel and is similar to an airplane's fuselage. It's big enough to live in.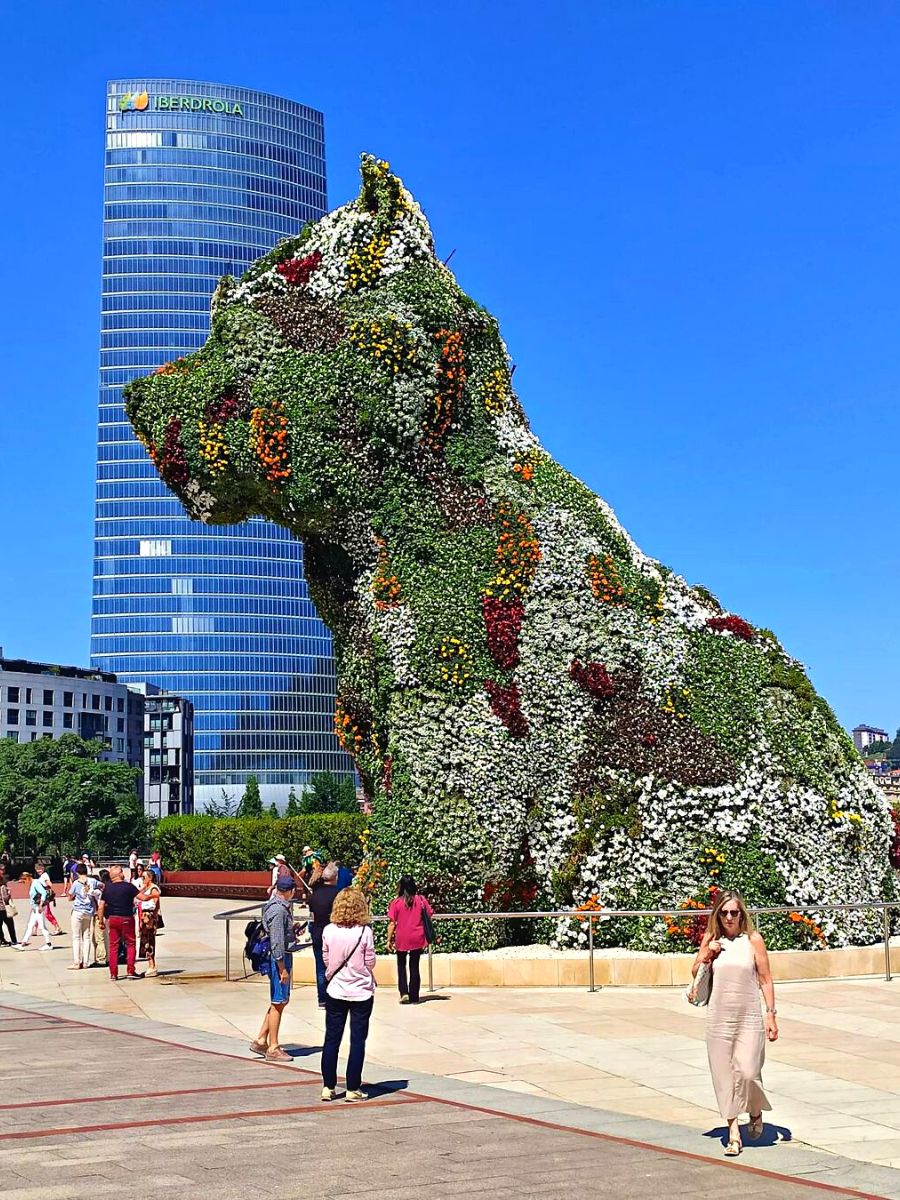 Historical Symbols in Each of Jeff Koon's Artistic Pieces
Meanwhile, the topiary and flowers introduced by Koons are a tribute to 18th-century formal gardens, which required constant trimming and maintenance by a gardener to maintain their clean structure. As a result, they became prestige symbols for their owners, showing off their affluence to family, friends, and neighbors.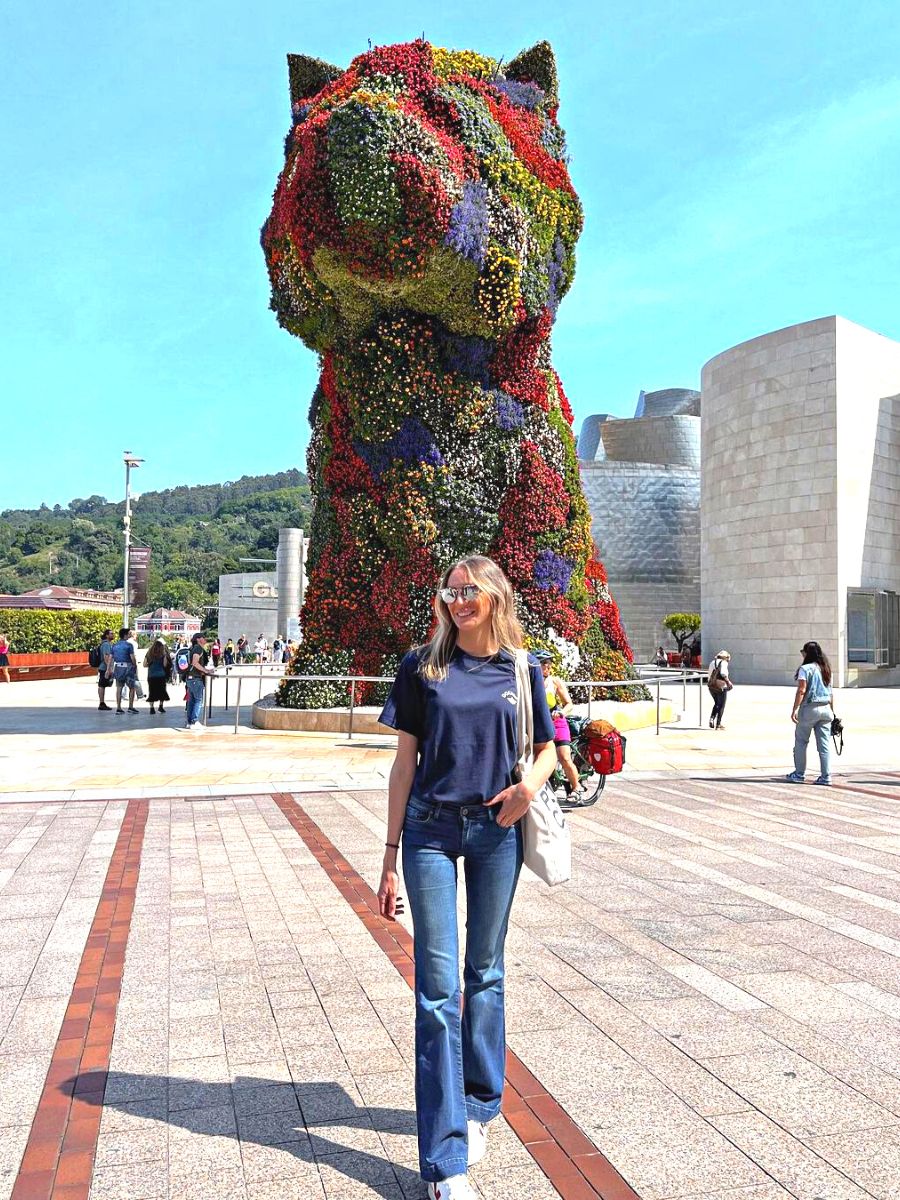 In his art, Koons frequently refers to past emblems of money and prestige, which serve as a prelude to today's materialistic, capitalist society. And, like 18th-century gardens, Koons' Puppy necessitates continual care. This means Puppy can look very different depending on the season.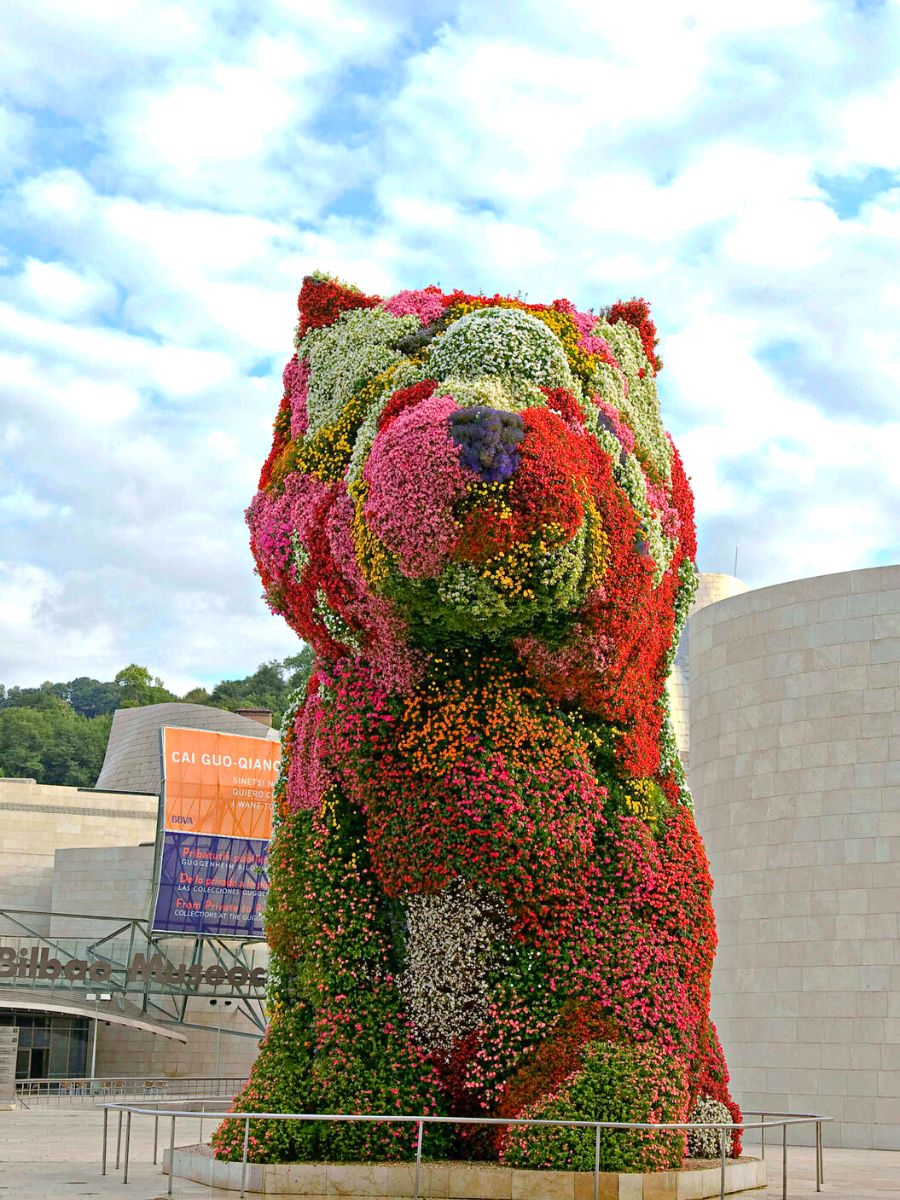 With Puppy, Koons also alludes to the grandeur of Baroque cathedrals. He says that the doggy was inspired by his visits to baroque cathedrals and the way they achieve a balance between the symmetrical and the asymmetrical, and between the eternal and the ephemeral.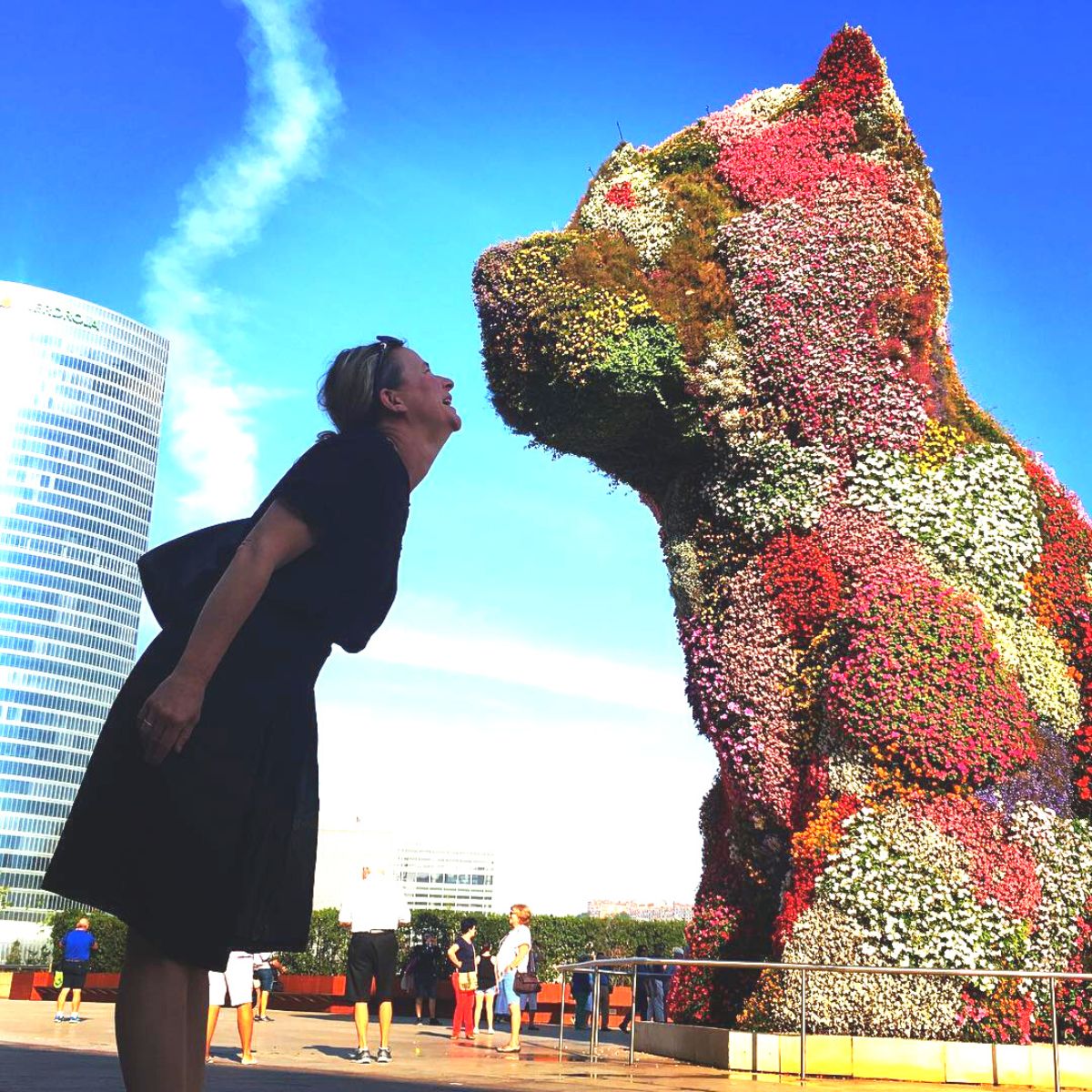 Puppy stands tall and proud, blooming forth the most vibrant and brilliantly colored flashes of inspirational color and life. The artwork may also be a symbol of our human interaction with nature and the ways we can harness its beauty while keeping it very much alive.