A leader of the Pop Art movement, Andy Warhol is today remembered most prominently for his pioneering silkscreen prints, including his Campbell's Soup Cans and Gold Marilyn Monroe, which came to define the accessible art movement in the Sixties. Warhol's 1974 series Flowers (Hand-Colored), however, is a refreshing and surprising departure from the artists' initial themes of pop culture and commercialism, and every year, critics are reminded of the influence that his nature-focused work continues to have on the art world.
Andy Warhol Showcases His Skill Across Genres With Flowers (Hand-Colored)
With his uncanny ability to tap into the Zeitgeist, Andy Warhol changed the course of art history forever and altered the way contemporary life is perceived. Using mass-produced techniques to fabricate his work, the artist challenged long-established beliefs about the nature of art and abolished the distinction between popular culture and high art.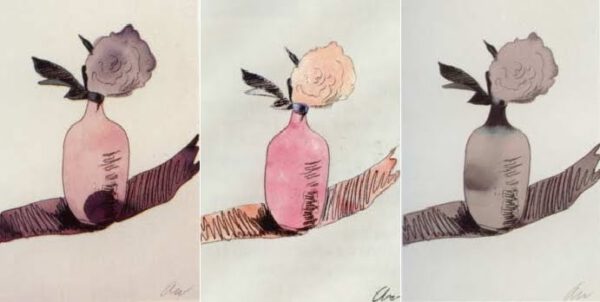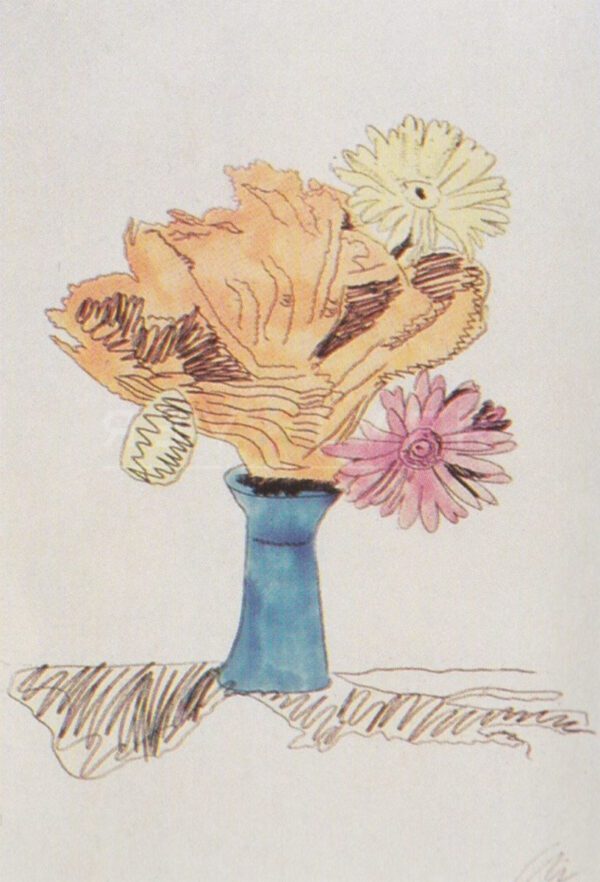 Famous Paintings by Andy Warhol
Andy Warhol's actual rise to fame began with the opening in 1962 of his now legendary studio, The Factory—a landmark meeting point for iconic actors, musicians (such as the Velvet Underground), and bizarre characters. His first paintings of duplicated banal subjects such as soup cans and Coca-Cola bottles were followed by his paintings of celebrities.
Creating Vibrant Still-Lifes
Flowers (Hand-Colored) by Andy Warhol is a portfolio that consists of ten screenprints that were based on images found in a wallpaper catalog called Interpretive Flower Designs. The Flowers (Hand-Colored) series follows Flowers (Black and White), which focuses on Warhol's fascination with line drawings that place an emphasis on line and composition. The Flowers (Hand-Colored) series contains images that are the same as the previous black and white series, but they are filled with color. Warhol's application of Dr. Martin's aniline watercolor dyes instills an element of design with the free flow of colors, which create a vibrant still life.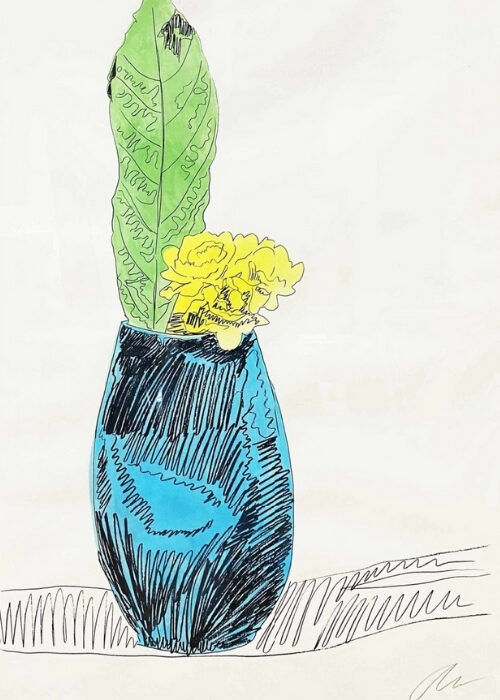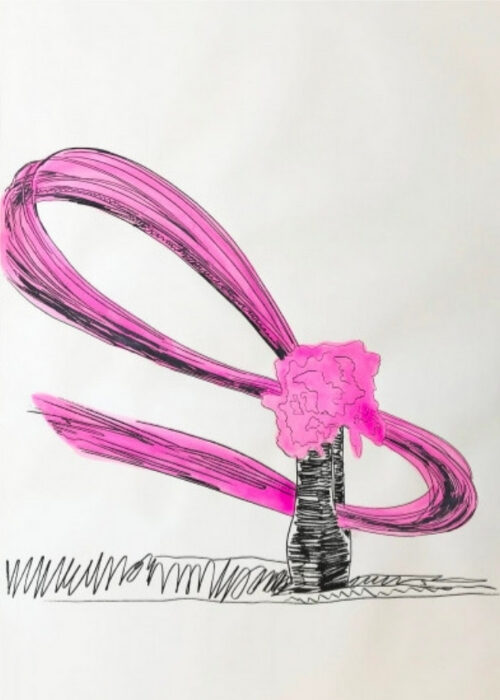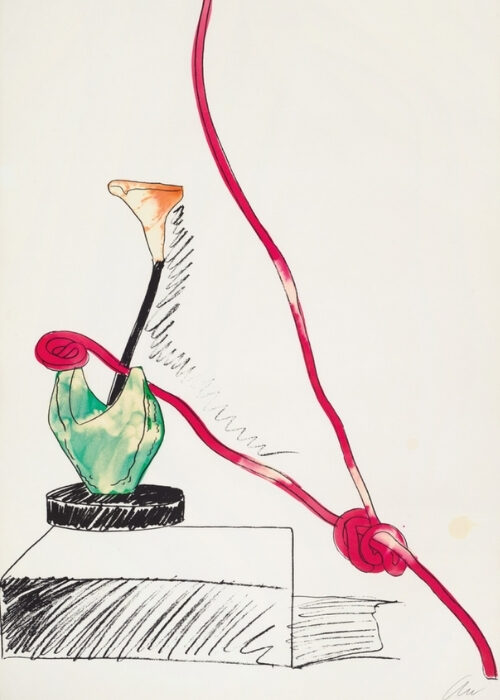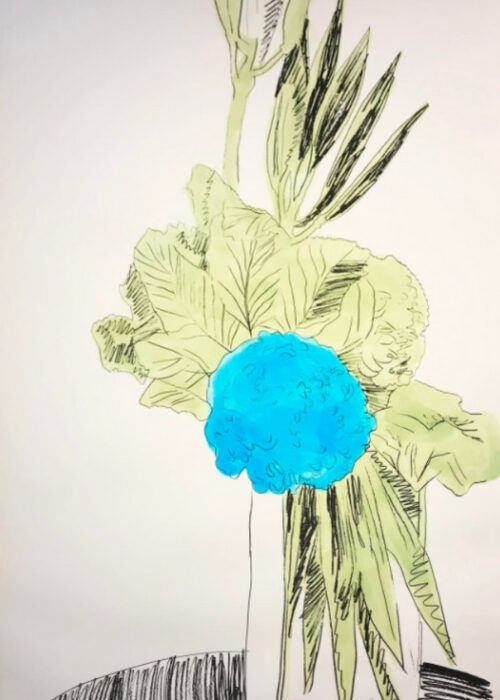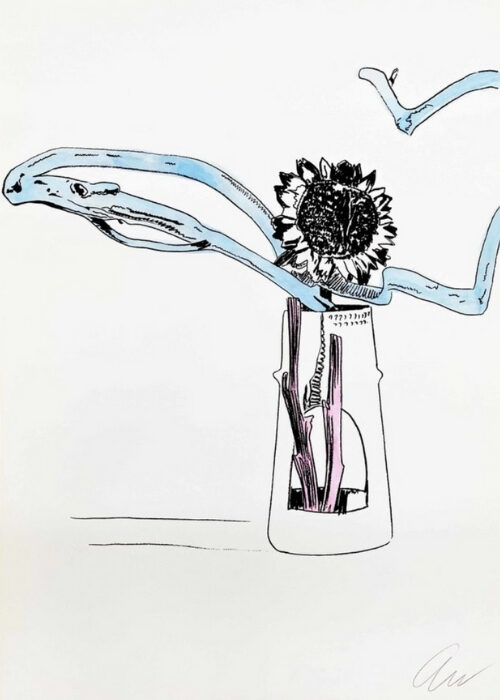 A Testament to Warhol's Ability as an Artist
Andy Warhol continuously revisited the use of flowers as a subject matter throughout his entire career in almost every medium. Compared with Warhol's Flowers series from 1964, the hand-painted and hand-drawn quality of Flowers (Hand-Colored) is decidedly a more personal, delicate approach that shows Warhol's ability to not shy away from different methods. Both the Flowers (Hand-Colored) and Flowers (Black and White) series are a testament to Warhol's ability as an artist. Rather than showcasing Warhol's typical pop art style, the portfolios prove Warhol's skill across genres.