We are so happy and excited to have our Dare to Bloom The Grand Finale coming up on the 3rd of December. We already want to give you a heads up on what you can expect. Dare to Bloom Floral Competition 2021 is a very challenging, but innovative, and creative competition with the goal of exploring your creative side! Let´s just remember that when given flowers, especially roses, the possibilities of creating beautiful arrangements and ideas are INFINITE! Hope you didn't miss it so far because this is a competition like no other! We use our LULU Eternal Roses for this unique contest!
Dare to Bloom The Grand Finale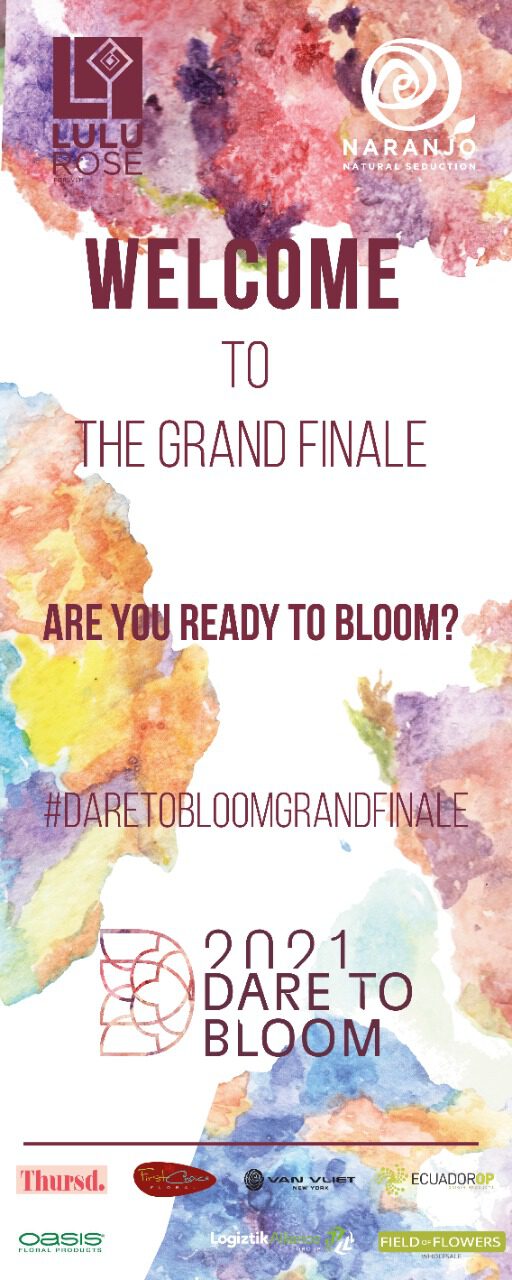 These four competitors were the winners or runner-ups from the previous Dare to Blooms
DALLAS, Bethany PARKER NYC, Apolonia REBIZS ( Unluckily Apolonia tested positive for Covid, so RACHEL CLARK 2nd in NYC competition will compete ) MIAMI, Bibiana Duque ( Because Bibiana can not be there, Natieka GREEN will take the challenges ) LOS ANGELES, Jason Lloyd ( Jason can not be there so in his place LAILAH AKHTARI will compete ) More Details: Dare to Bloom.
The Program
Opening Dare to Bloom: 3 PM
A Warmhearted welcome thanking Logiztik Alliance for the location. Decorated in style to have a good competition, as well as a nice get-together to network. Networking and talking about the flower business among florists, growers and traders is a real blessing these days. It's good to know how the market evolves. Carlos Gomez and Mary Luz Naranjo, founders of Naranjo Roses will give the start sign to the competitors while they talk about the company and thank everybody for their commitment to making the roses shine. Paul Molina, Commercial Director, joins the stage to speak about Lulu Eternal Roses, the main role players of this contest.
Official Time First Challenge: 3.30 PM - 4.30 PM
During a well-deserved pause, you can relax a little bit. Judges Deborah de la Flor, Anthony from The Boy Who Cried Flowers, and Regine Motmans will join to judge the first challenge.
Start Second Challenge: 5.15 PM - 6.00 PM
For the second challenge, we ask Ivan Salazar to bring the four surprise packages. So curious what the designers will do with this assignment.
Final Challenge: 6.30 PM - 7.30 PM
For the final Lina will talk them through. When finished they can place the design that they made on the competitor they choose. How awesome that's going to be. Judging will be finished at 8.00 PM. More Details: Dare to Bloom. During the afterparty, the winner talks about her ideas and how she decided on her designs. Four women are taking this challenge to Dare to Bloom. Looking forward to what they are going to do.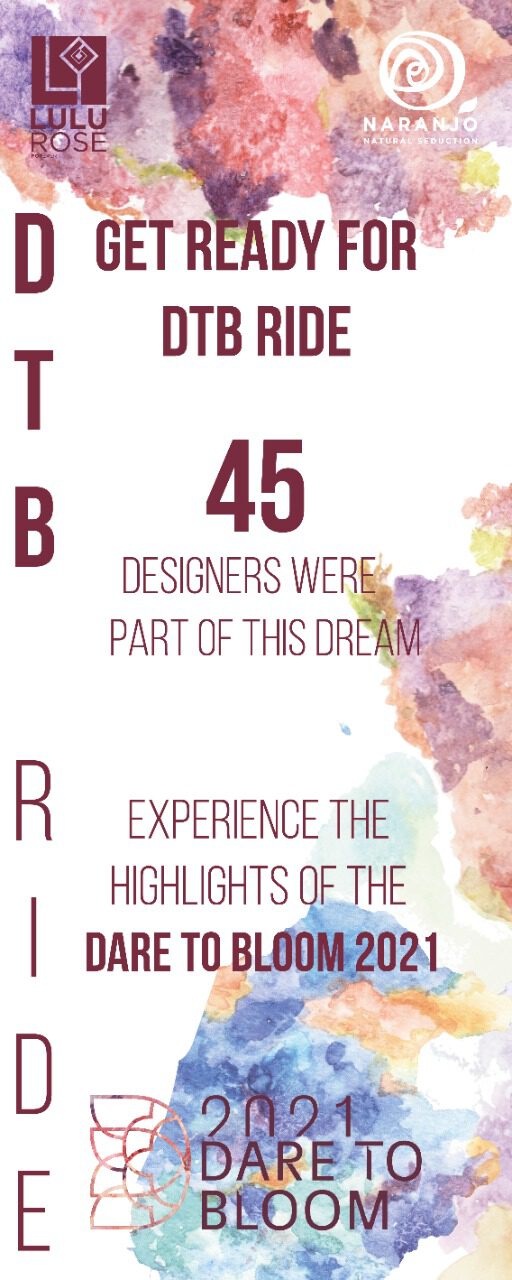 Dare to Bloom The Grand Finale Will Behold 3 Challenges
First Challenge
The first challenge gives the designers the opportunity to come completely out of their comfort zone. They will be given a package of LULU Eternal Roses in seasonal colors to work with. And the new floral media: OASIS® TerraBrick™ 
from Smithers-Oasis, 100 % ok compostable and can be visible. And in addition, a package of dried materials and some Christmas accessories will be present. The design has a maximum size of 1 by 1 by 1 meter and it has to be possible to put on a table. From all materials at least 80 % has to be used. It's allowed to prepare a base or structure at home or in advance. On 3rd from 11 AM until 2 PM the designers can prepare at Logiztik Alliance in Miami, the location where the competition is held. It's not obligated. They can also start from scratch. The design serves for a private Christmas dinner for a young couple getting engaged. They get 60 minutes.
Second Challenge
For the second challenge, designers are getting a surprise package with fresh and tinted roses. It wouldn't be a surprise when we are already telling now what is happening.
Third Challenge
The third and final challenge is a battle between the four competitors. They all are designing something to wear for one of the other competitors. A headpiece, or a bracelet, or some other jewelry or wearable piece. We provide 16 LULU eternal roses for each designer and other extra materials. Here are the colors. Also here you can bring a structure from home or prepare in advance. For this challenge, you get one hour time. In both designs ( challenges 1 and 3 ) with LULU Eternal Roses the structure can only hold nonbotanical materials. And if it holds botanical materials they can only have a visual impact from 20% of the prepared structure. The designs will be judged on originality, balance, technical's, color, and story. So please: provide your stories in advance.