Ball with breeding company PanAmerican Seed breed two generations of Dianthus Barbatus, commonly known as Sweet William. Both amazing series come in a rainbow of spectacular colors. So, let's take the Dianthus Amazon series and the Sweet series to the stage for an inspiring introduction.
Dianthus Amazon Series
The Dianthus Amazon is a tall, showy flower with a large screen of flowers that are available in four attractive colors. These dianthus perform as exceptional fillers in bouquets and, due to their strong quality stems and flowers, they make a great solid bunch. The foliage is of a fresh deep green color that gives the flowers an even more stunning contrast. Dianthus Amazon Neon Purple and Amazon Neon Cherry practically glow, their colors are so intense and vivid.
Each stem features multiple blooms that open up stem to tip – the bottom flowers will be fully bloomed and naturally blend to a more closed bloom on the utmost upper tip. That is exactly the reason why many floral designers love to work with the Dianthus Amazon series.
The performance of the Dianthus Amazon series is excellent. It's a very dependable flower, versatile and programmable. Amazon can be produced year-round and is the best dianthus you can grow for Summer production. Whether you're looking for a high-appeal filler for bouquets or an exceptional product for monoculture bunches, Amazon is the one you want!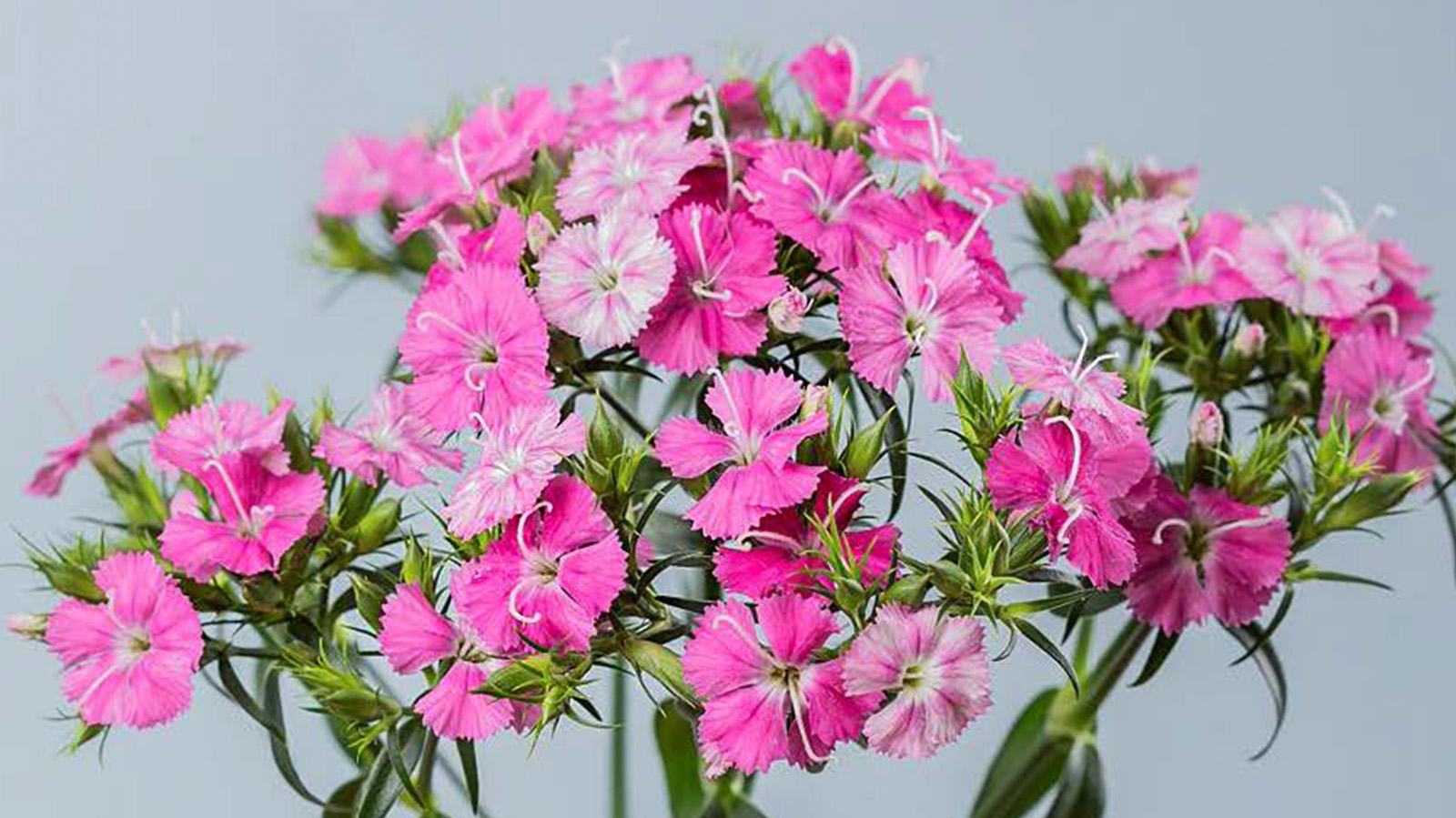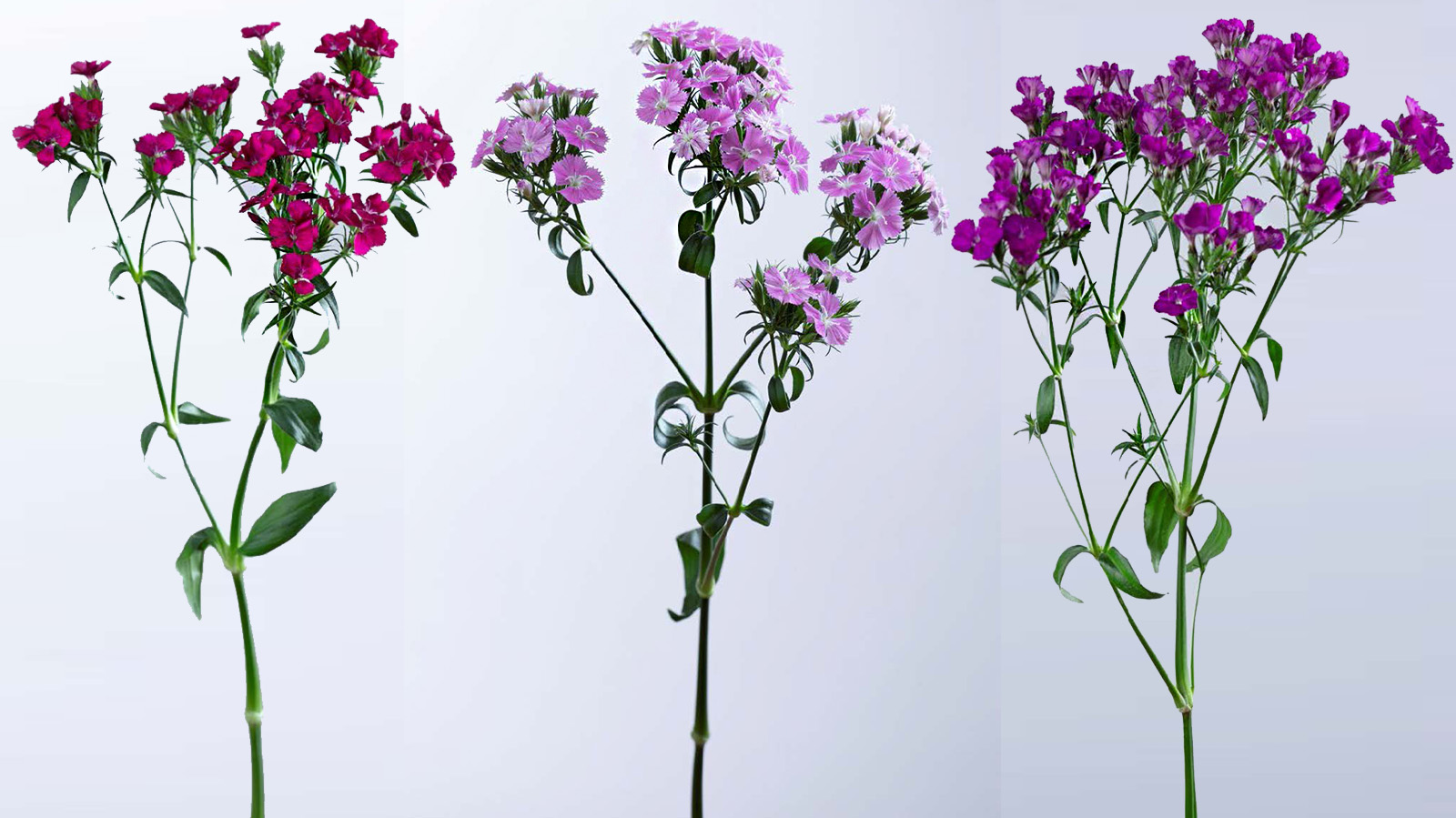 Dianthus Sweet Series
The Dianthus Sweet is a top-notch filler that is available in many colors series, from pristine white to all shades of pink, red, and purple. And the astonishing multicolored flaming Sweet Rose Magic. Neon Purple and Black Cherry are also among the best-rated and demanded Dianthus Sweet varieties. Growers are often surprised and excited when these Sweets are presented at exhibitions worldwide. Many do not realize the great choice of colors within this series.
Without exception, these varieties feature large, long-lasting blooms on strong stems. One other great characteristic of the Dianthus Sweet is that it is the best dianthus for cooler production seasons. Like the Amazon series, also the Sweet series is comprised of versatile and programmable varieties.
Availability
Both the Dianthus Amazon and the Dianthus Sweet series are available at Ball Distributors and PanAmerican Seed. Be aware that both series have partially identical names, so keep in mind to check for the prefix 'Amazon' and 'Sweet' to get the perfect radiant Dianthus Barbatus.