MASK Architects has designed the world's first eco-tourism resort in Africa which autonomously produces its own green energy and water for the community. Called BAOBAB Luxury Safari Resort, it takes shape as a cluster of beechwood lodges, and here's everything to know about this marvel.
MASK Architects Has Created Baobab - The World's First Eco Tourism Safari Resort
Based on the typology of a community village and the shape of the ancient baobab tree, the BAOBAB Luxury Safari Resort by MASK Architects is outfitted with air-to-water technology and is powered by transparent solar device-covered curtain glass. The resort enables guests to reconnect with the rich environment and engage with the wildlife that freely roams around the community by creating a tranquil retreat anchored in nature.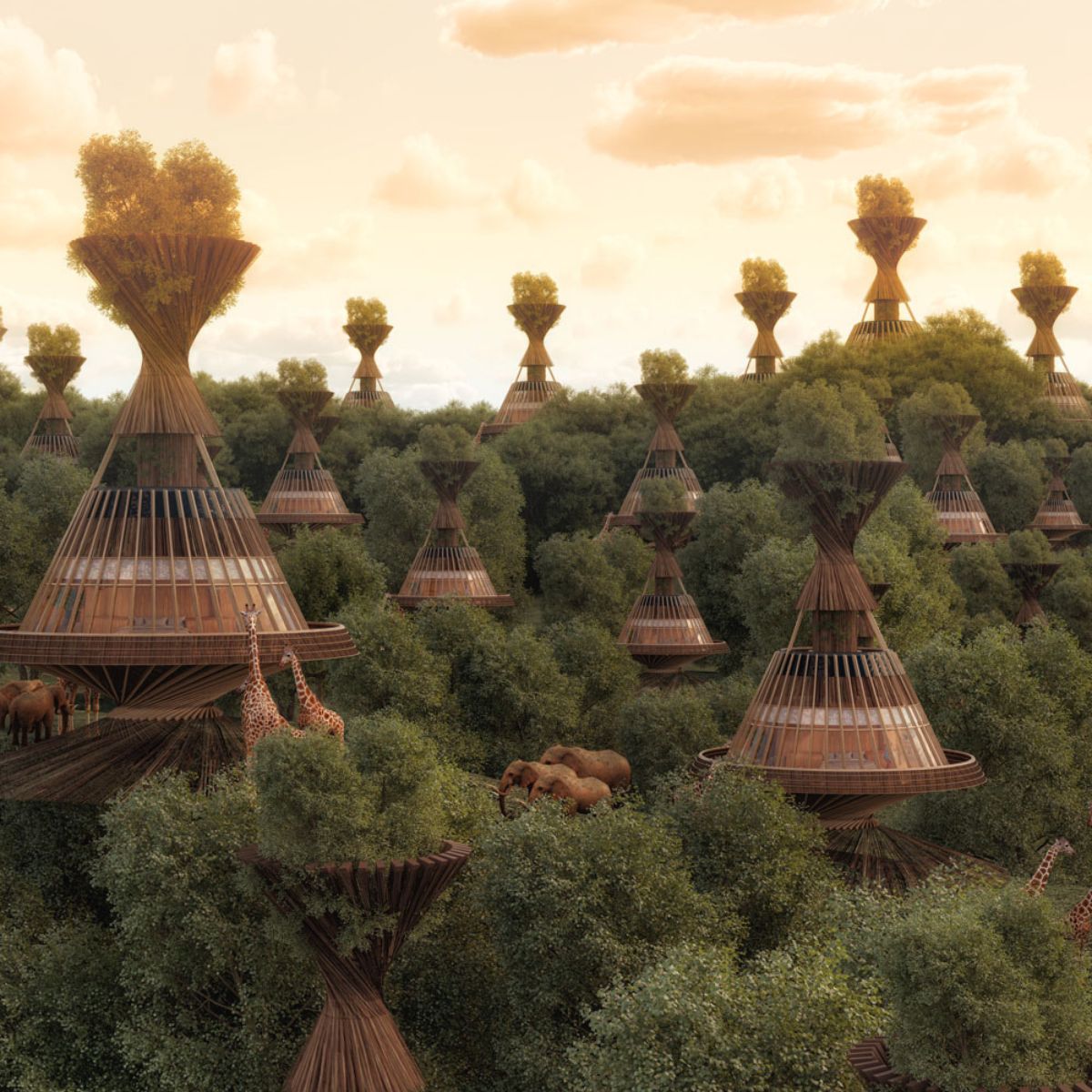 The project, which is a part of a larger restorative plan, aims to build a picturesque retreat in the middle of nature and is also the first stage in the architects' strategy to build an ecologically sound community in Africa. The resort improves infrastructure, agriculture, and manufacturing while also collecting and distributing water to underserved areas.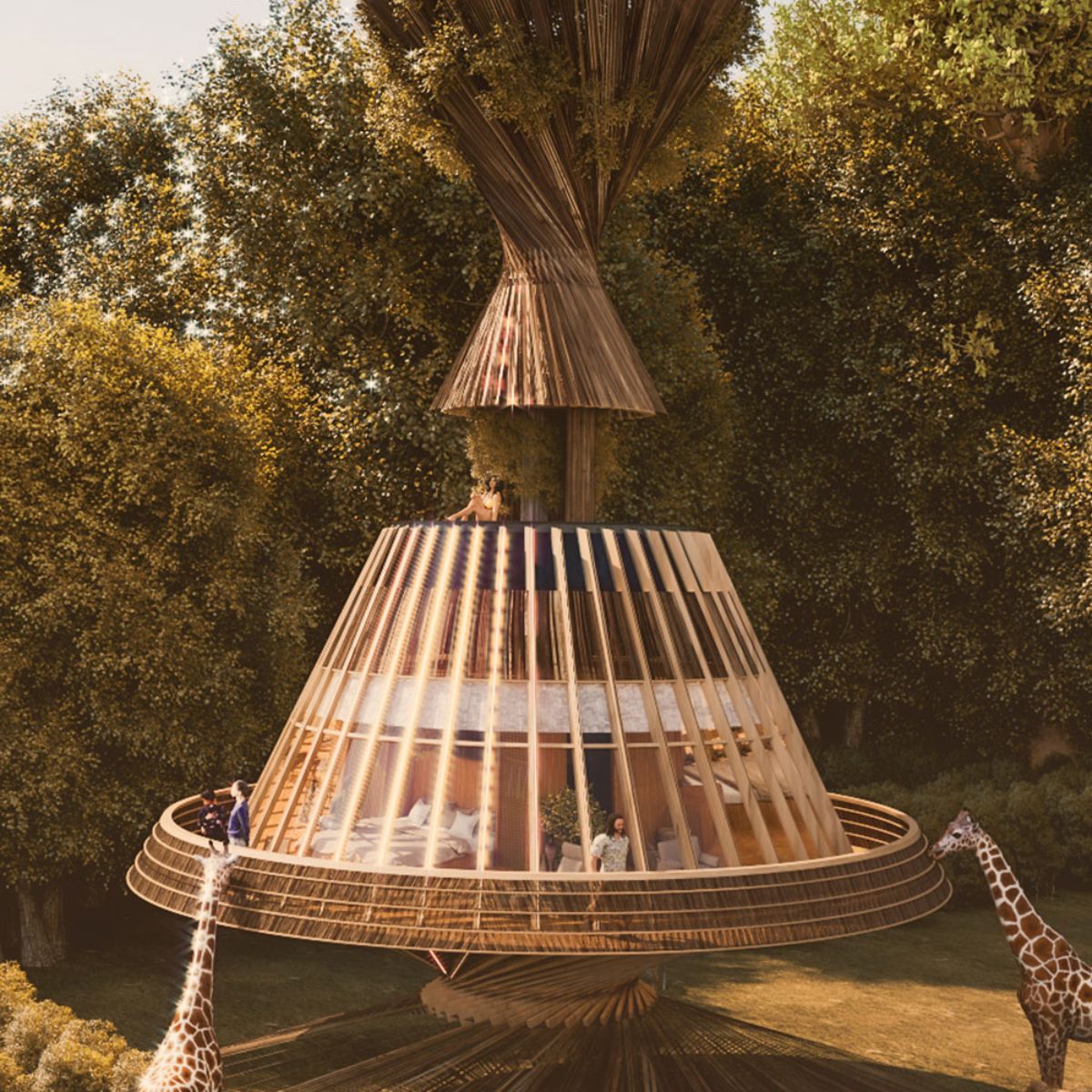 Creating Water and Electricity on Its Own
The prehistoric Baobab tree served as the inspiration for BAOBAB Safari Lodges' luxury safari camping experience, which aims to be environmentally responsible and attentive to its surroundings. The safari reflects remote community settlements, reimagined as a luxurious camping and tourism experience using local materials and local culture.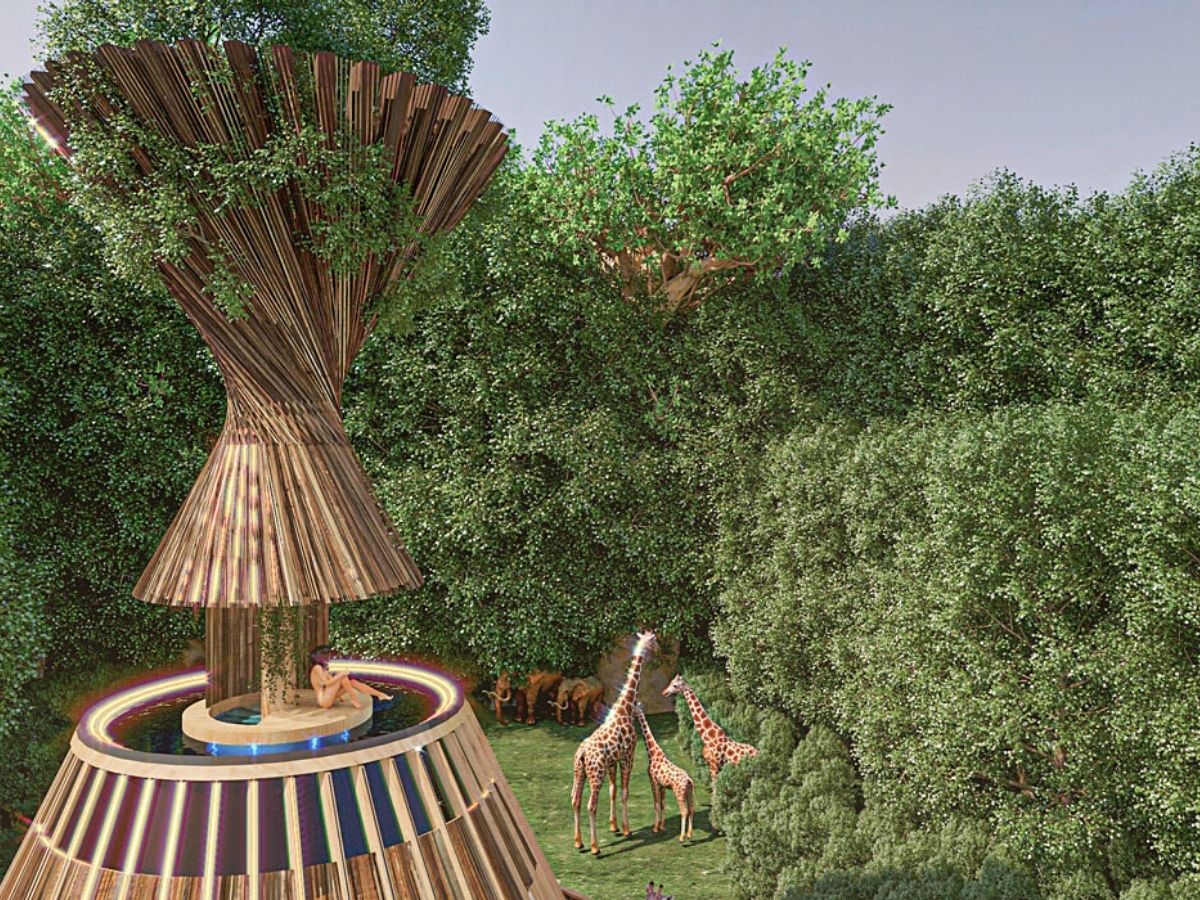 Air to Water technology has been included in each multi-modular living lodge structure by MASK Architects in an effort to create an eco-friendly community that is powered by green energy. The device creates water from humidity by drawing out and condensing moisture from the air to create safe, clean drinking water.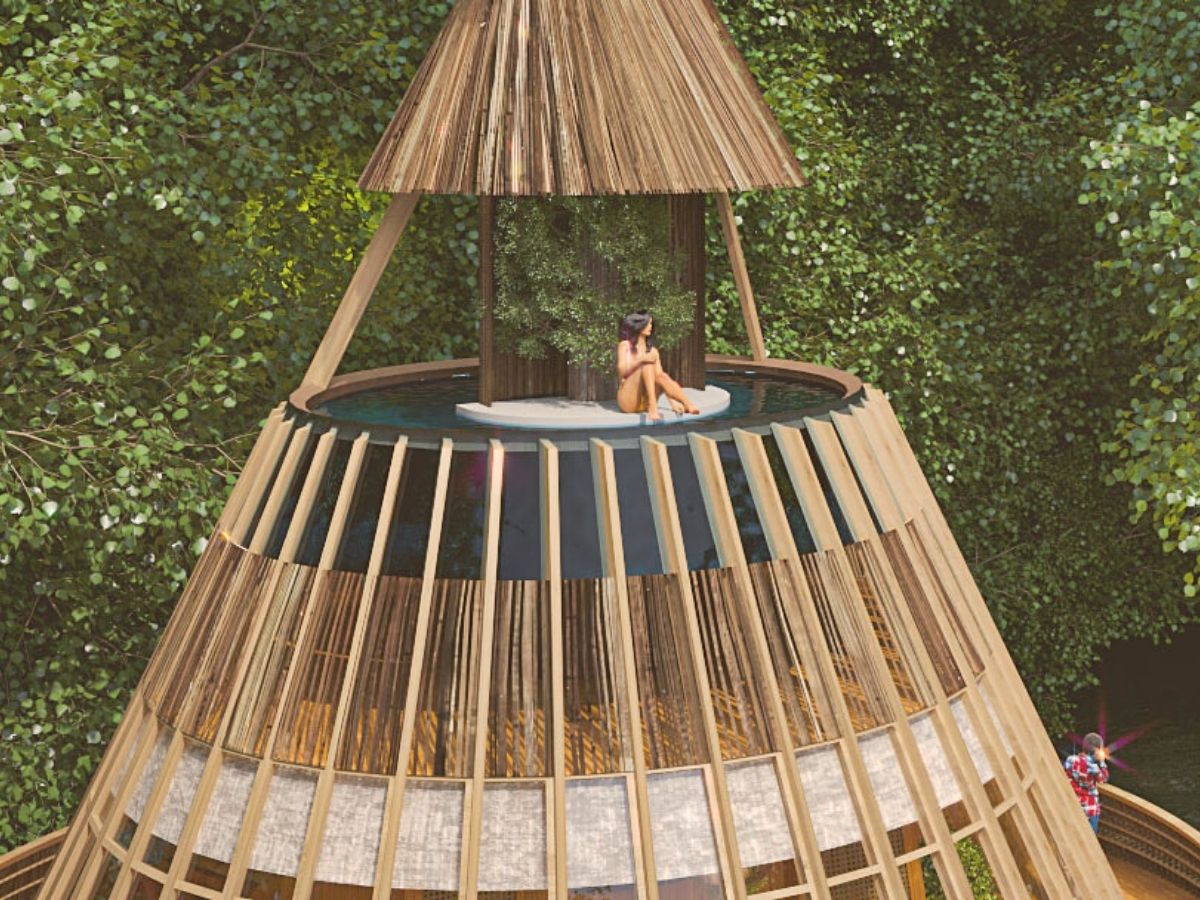 Each lodge's front is parametrically encircled by aluminum lattice poles with wood coverings that contain air filters. After passing through these linear channels, the air and humidity are then filtered, condensed, and put through an extra multi-step processing procedure.
A Human Purpose Behind the Baobab Project
The autonomous water network will help individuals in Africa who struggle to get water while also providing a distinctively luxurious and distinctive experience for the resort's visitors. Once enough cleansed water has been gathered, it will then be transferred to areas in need through a network.
A Resort That Will Help Reconnect With Nature
The resort by MASK Architects provides a sense of safety and tranquility since they are elevated 3.5 meters above ground and nestled into their all-encompassing natural surroundings. The notion to design these safari lodges as one with wildlife where barriers between the indoors and outdoors are blurred is echoed by the impression of floating high amid the tree line.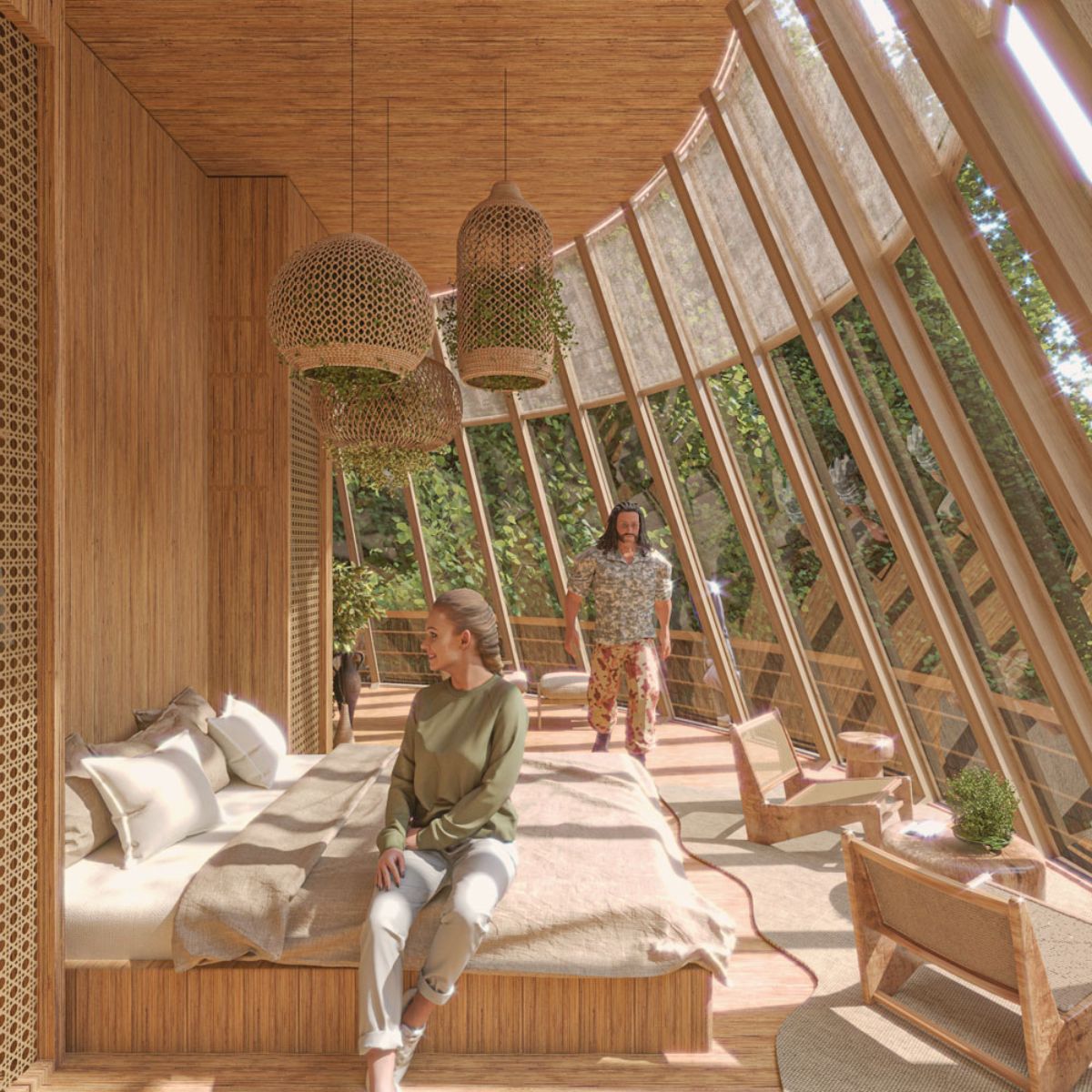 The pool has been incorporated onto the top level for a distinctive experience and offers panoramic views of the safari area. An engagement balcony at the bottom perimeter allows visitors to feed the animals that wander through the towns. These are installed with reinforced glass on the floors and offer an alternative viewpoint of the animals protected below.
More About the Project
A tropical safari resort is created using local beechwood for the external framework. The floors are supported by about forty structural pillars, which also house transparent glass and lightweight material in between. The modules, which are built for simple mobility, are stacked in a pattern that can either build a larger eco-friendly community known as "Eco Safari Lodges" or self-sustain as an integrated community. These buildings were created to encourage guests to interact with the outdoors and wildlife in distant locations.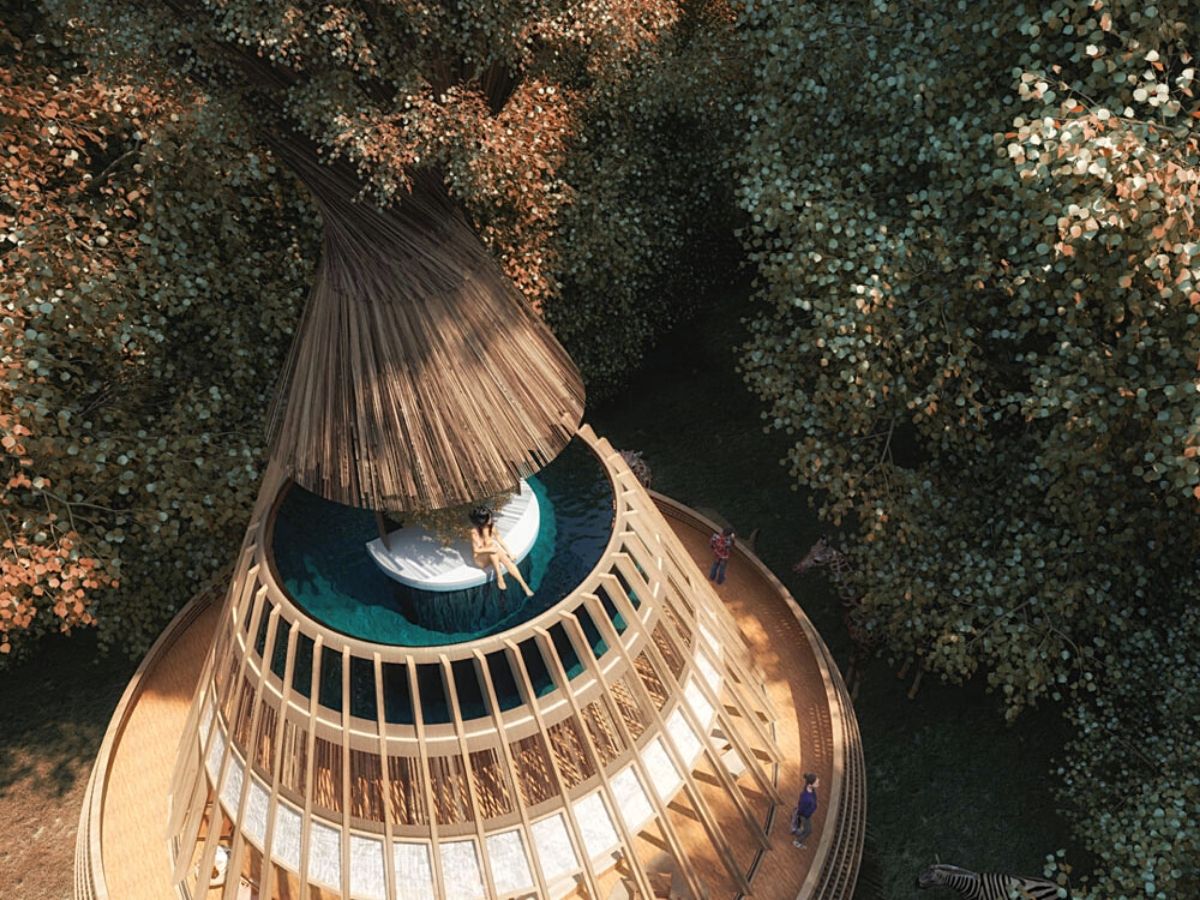 The lodges' interiors are equipped with all the comforts of home. Additionally, they can be utilized in a wide range of industries, including those related to housing, hotels, bars, restaurants, lounges, spas, workplaces, fitness, and educational facilities, staff facilities, security, and watchtower positions.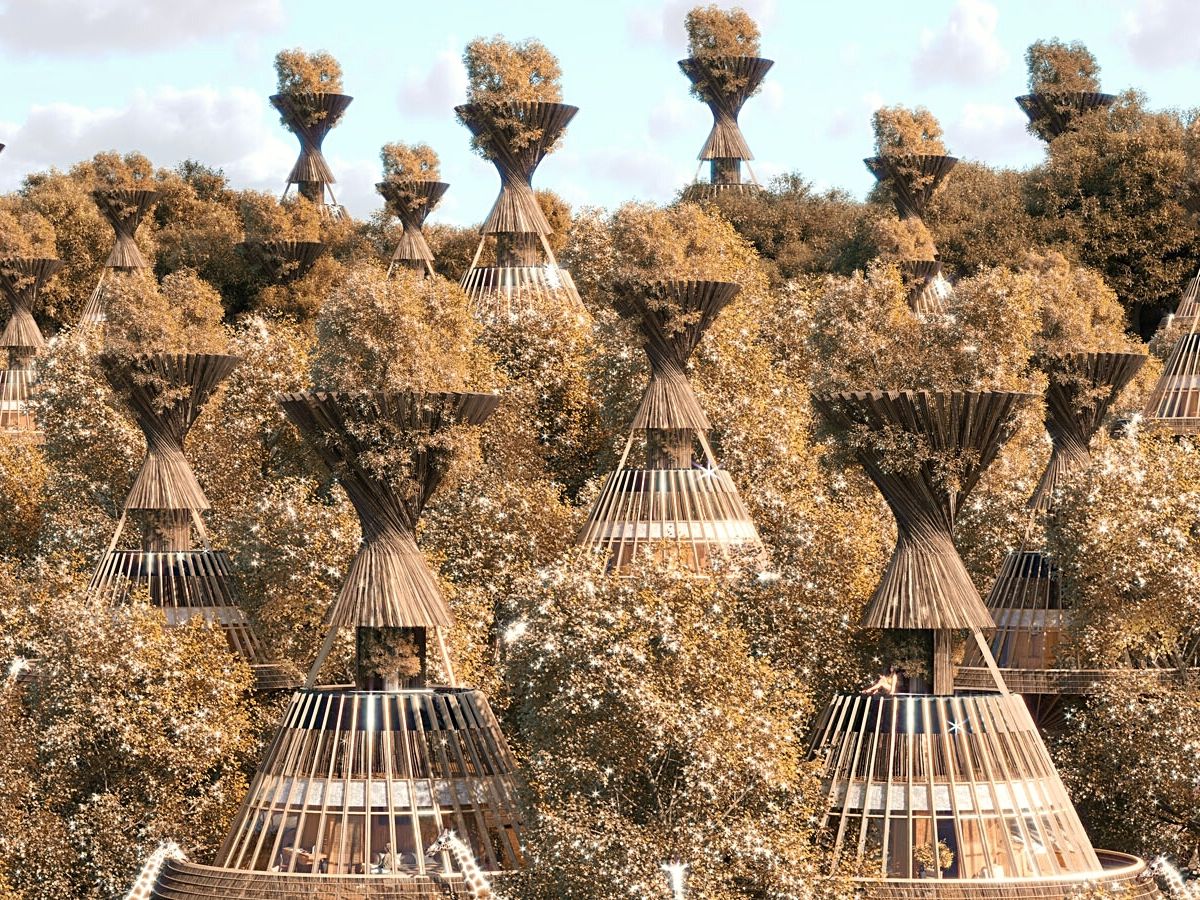 Visit Baobab, the world's first eco-tourism resort by MASK Architects to find all the insightful architectural info you need.
Photos courtesy of Parametric Architecture.