Koppe Begonia, which was established with a passion for plants; has continuously strived to push the limits of plant quality, color, and foliage quality among other considered traits in a begonia. Theirs is a long-term partnership with growers, suppliers, distributors, and the end consumer, all these in a bid to develop well-adapted plant varieties, just like the Begonia Halo®.
Begonia Halo® which was first introduced to the market during the 2022 Flower Trials event, has for the past year gained massive traction among the growers and consumers alike. Testament to the immense efforts put forth by the breeder to breed and introduce desirable and valuable varieties. To gain a glimpse into the elegance and luxurious touch the Halo, here are some of the reviews collected during a survey conducted by the Koppe Begonia on its three novelties, Begonia Halo® included.
The Perfect Red Tone of Begonia Halo®

Reading reviews from different end consumers regarding a product is the most reliable way to truly rate its value and strength. Begonia Halo® was subjected to a survey covering the following the following four areas;
Quality and general impression
Build up and position of flowers
Comparison to other red begonias
Purchase intention and preference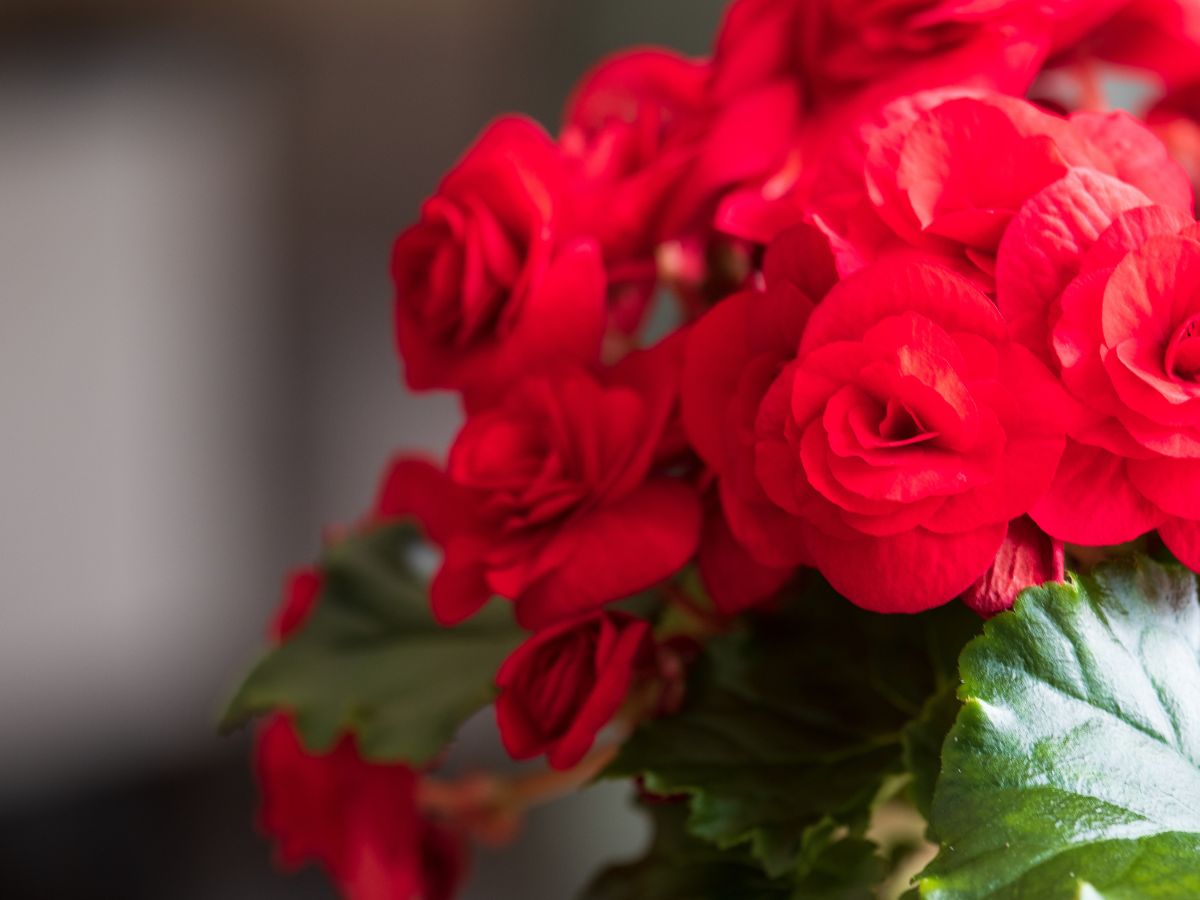 This is what the end consumers had to say about Begonia Halo®; the contrast created by its passionate red blooms and dark green foliage makes the plant aesthetically appealing. The build-up of flowers was established to happen in a circular shape, which is alluring, with the plant having an evenly distributed number of flowers and leaves.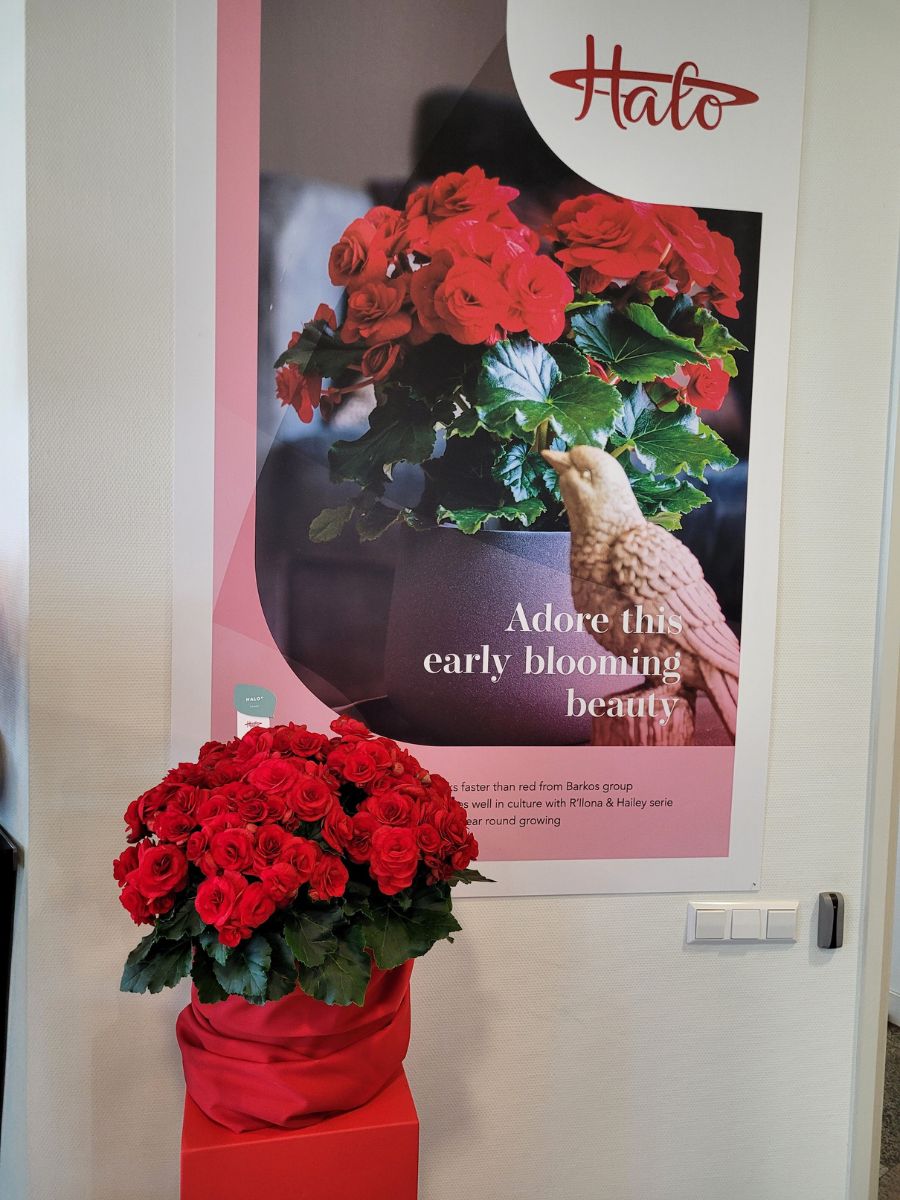 Touted as the revolution of red begonias, Begonia Halo® came top in comparison to other red begonias, in terms of flowers and foliage quality. Flowering two weeks early compared to other reds, Halo has multi-layered, rose-shaped masses of flowers, making it a preferred choice by consumers above other red begonia varieties.
A Grower's Take on Begonia Halo®
Gerard van Deventer from grower J&P Ten Have alludes that:
"I have tested Halo in 2023 on a large scale and proved it is always one week faster than the standard Begonia Baladin® and sometimes even up to two weeks."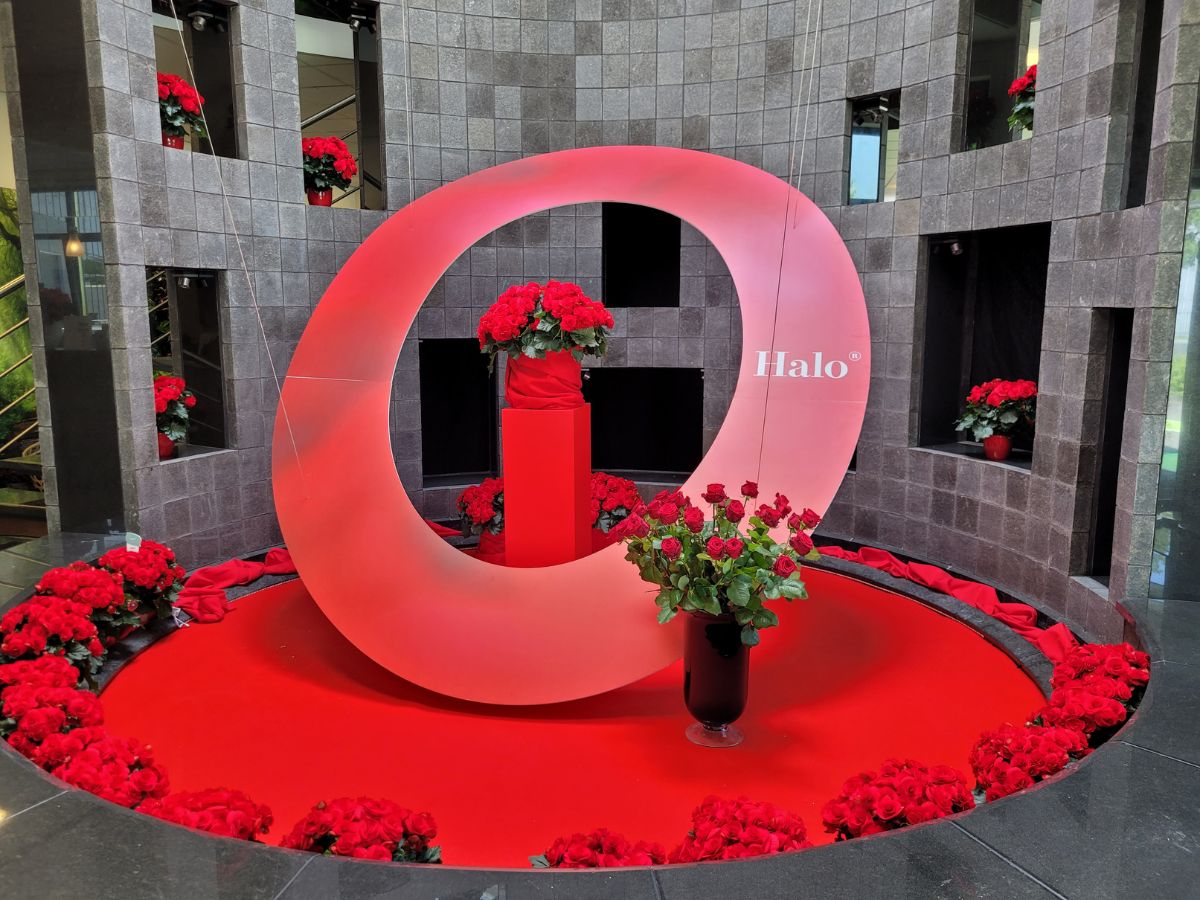 Halo has a very high number of petals thus creating a full bloom with an almost rose-shape formation. Exhibiting more round and full blooms when compared with other begonia. Many other begonia varieties get more single blooms in summer with long days. That is not the case with Halo, it continuously produces full masses of flowers.
That's one of the reasons why this plant is a good tip for Christmas decorations as well.
Growing Tips
Notably Begonia Halo® is suitable for growing all year round but being cognizant of the ideal growing conditions and practices will help you gain more great experience with your begonia halo. Growers ought to remove some early blooms when spacing the plants, to stimulate vegetative growth and thus create full-bodied plants. When the removal of flowers is done, Halo has enough vigor to contribute to uniformity in its growth.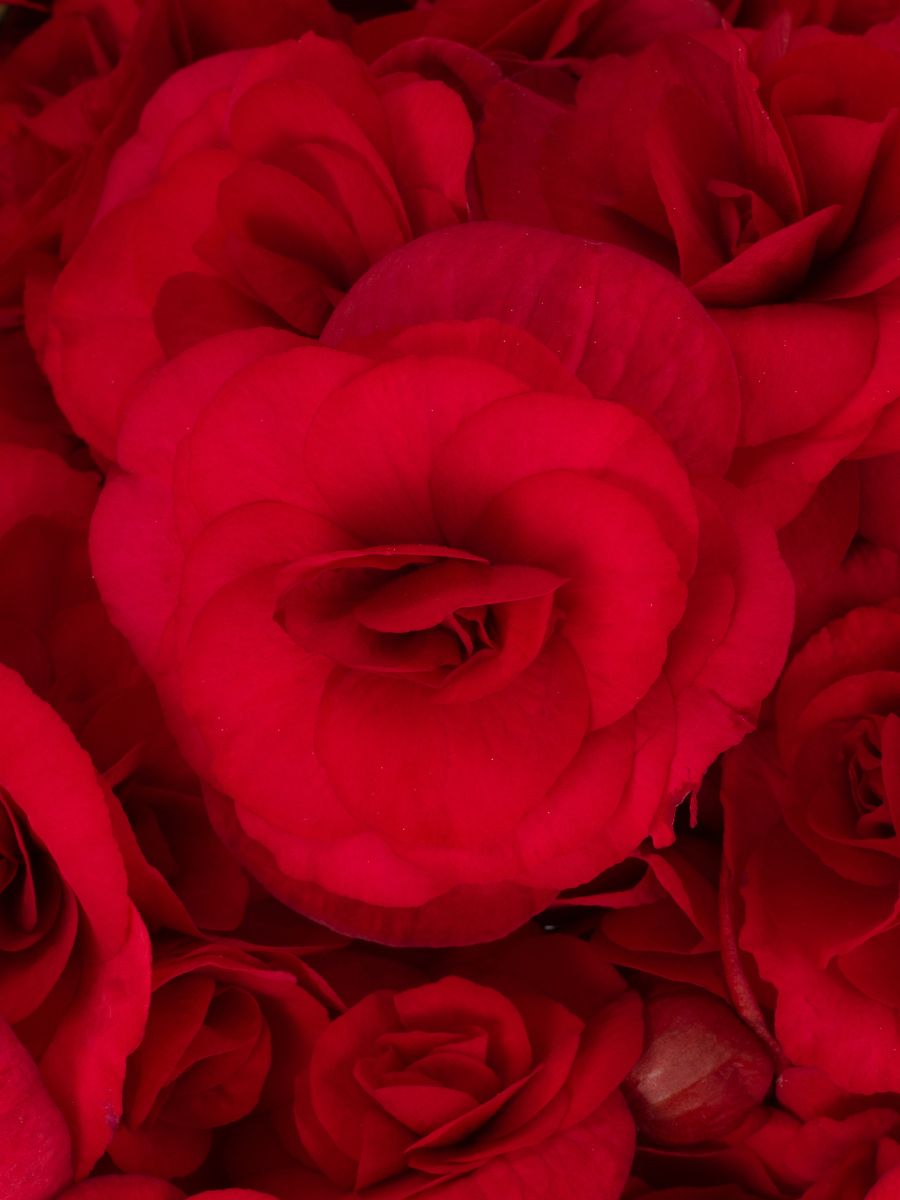 Given that it blooms one to weeks earlier than other varieties; Halo grows fast and could be hungrier than other varieties. If the leaf color is lighter, an increase in fertilizer makes the plants color up quickly. Always monitor the growth of your begonia halo to spot unfruitful development and proactively react to mitigate the risks.
Koppe Begonia believes that the early blooming nature of Begonia Halo® saves production costs to the grower to a tune of two weeks. The elegance and luxury presence of its passionate red tone and multi-layered blooms effortlessly draw you in. Such a beauty to behold, and a befitting red begonia to add to your begonia portfolio.
Photos courtesy of @Koppe Begonia.