With its vivid colors and strong exposure, the calla plant has been celebrated as a timeless and cheerful choice for any indoor and outdoor space. They have earned a special place during the festive seasons like Christmas and Chinese New Year, and to personal celebrations such as Valentine's Day and Mother's Day, calla plants have adorned tables and won hearts worldwide. But what makes the Captain Calla brand so special? Let's find out together with its name-giver, globally active Dutch breeder Kapiteyn.
You will see that its role is not only being the breeder of these wonderful calla plants that growers, retail stores, and consumers can profit from. Its team also offers help to show the latest trends and gives inspiration as a creative partner.
The DNA of Captain Calla Pot Plants
The distinguishing feature of Captain pot callas is their DNA. These plants boast:
Strong Plant Structure: Providing a solid foundation for their beautiful blooms
Rich Flowering: Producing a bunch of flowers, making them a sight to behold
Long-lasting Flowers: Ensuring that consumers get to enjoy their beauty for an extended period
A wide range of strong and lasting colors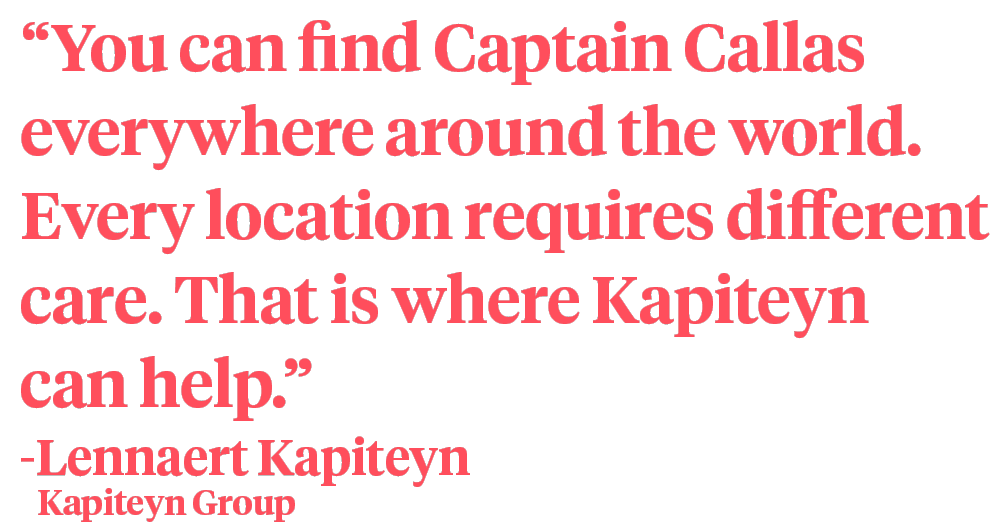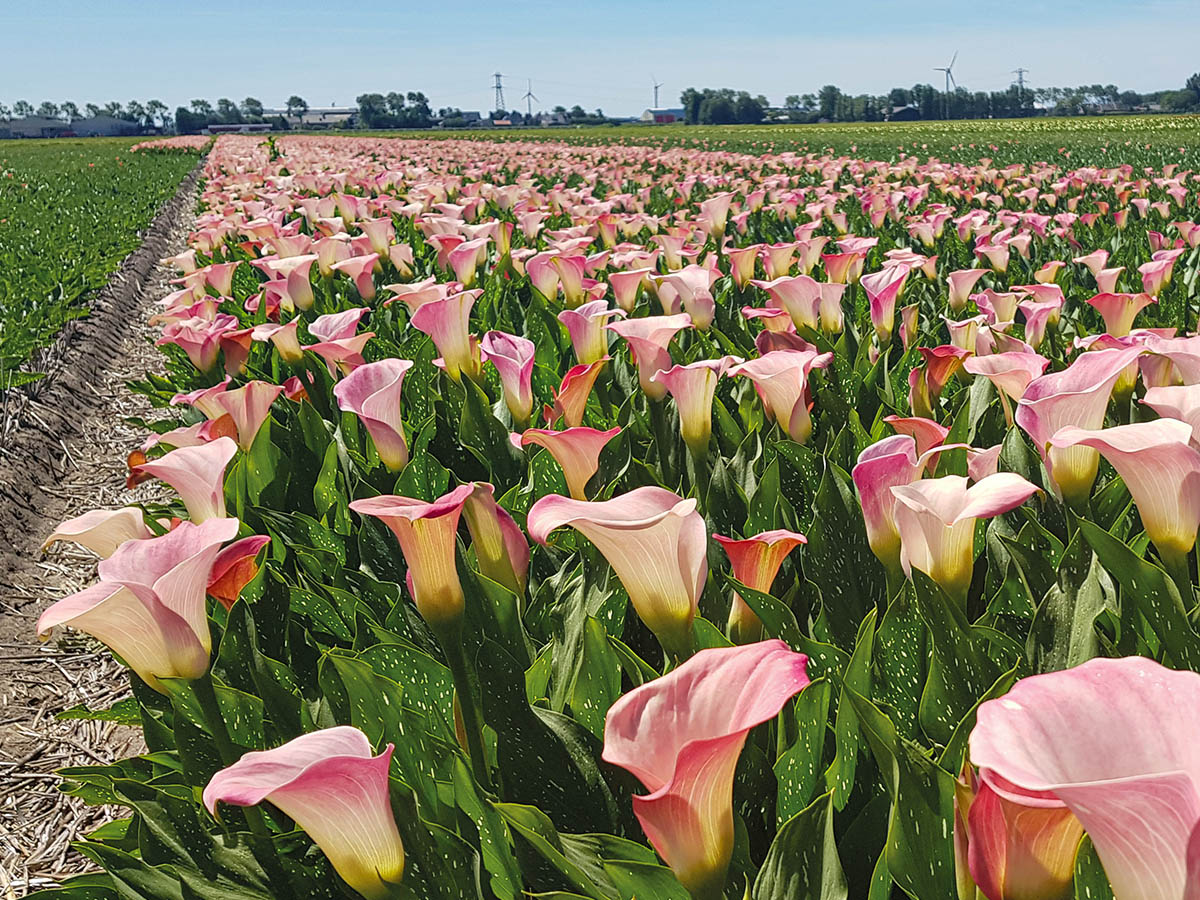 Lennaert Kapiteyn, one of the Managing Directors of Kapiteyn, asserts the commitment to quality. He notes,
"As breeders of callas we believe that 'new' alone is not good enough. We work on improving our calla assortment every day. The Captain Calla brand is known worldwide and we can deliver them every day of the year.

The process of testing, propagating, and preparation only begins when a calla is considered to be good enough to be named a 'Captain Calla'. Therefore, you are not only assured of a magnificent product but also of a tuber that is all set and ready to grow in your greenhouse to a pot calla plant or exceptional cut flowers."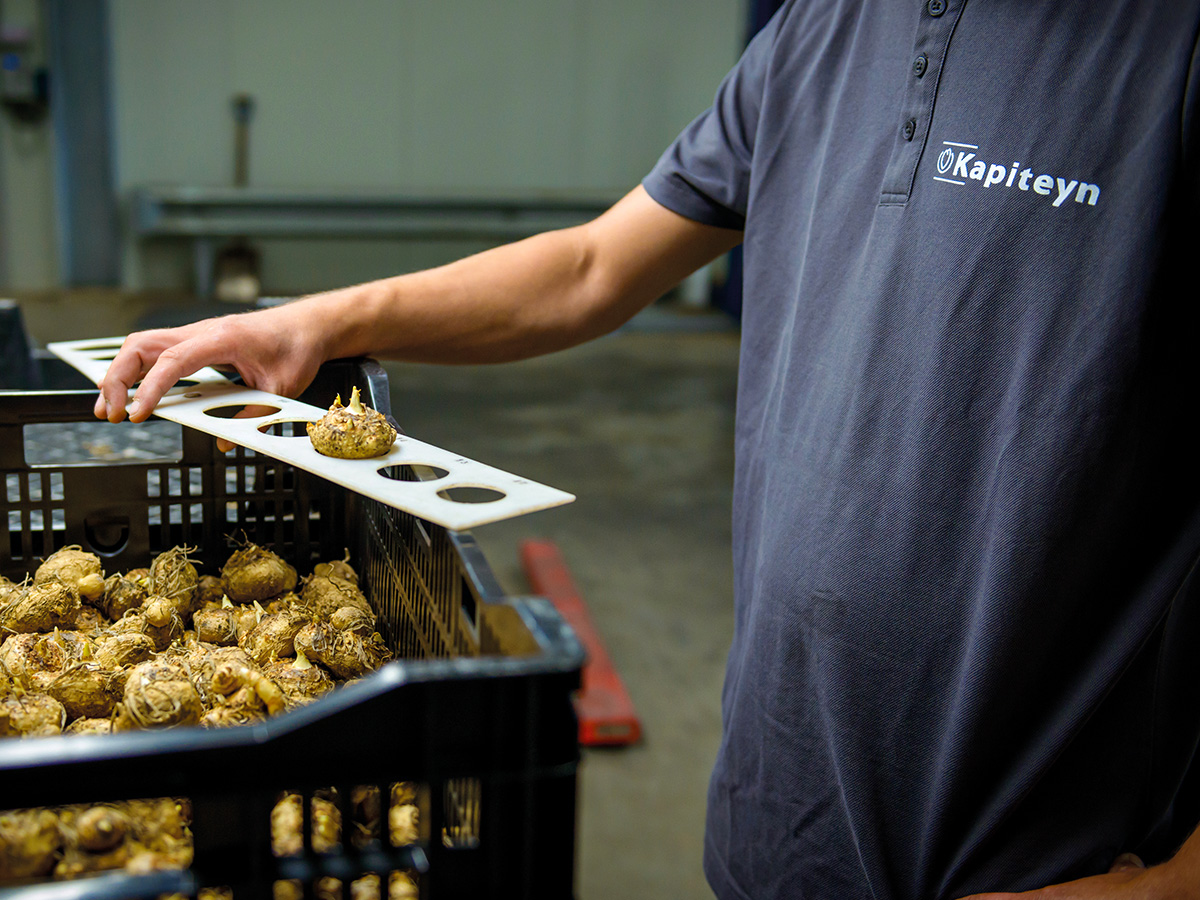 From Tuber to Blooming Marvel
The lifespan of a calla plant starts as a tuber. A good calla tuber has a short growing period and high flower production, so there is a good reason why Kapiteyn always wants to be up-to-date on the latest developments in propagation, cultivation, and preparation.
Drawing upon collaborative efforts, Lennaert elaborates,
"Together with our growers we strive for the best quality tubers. By conducting tests together and sharing our experiences we optimize the cultivation for every Captain Calla variety so that you are always assured of the best tubers for optimal flowering results."
Recognizing the challenges that come with cultivating callas, Kapiteyn offers expertise and shares evolving techniques tailored to each Captain Calla variant. Proper preparation, in their view, reduces the cultivation timeline and amplifies flower output. Furthermore, meticulous monitoring of the tubers ensures only the best plants emerge.
Lennaert adds:
"Upon arrival, tubers are always critically inspected and valuated our own quality inspectors also performing strict controls. For example, batches are assessed on the proper size, tuber form, sprout activeness and health, therefore the customer is always assured of maximum attention spent on quality of the tubers delivered!

Our team is always on hand to advise our forcers and growers on the cultivation of their Captain Callas."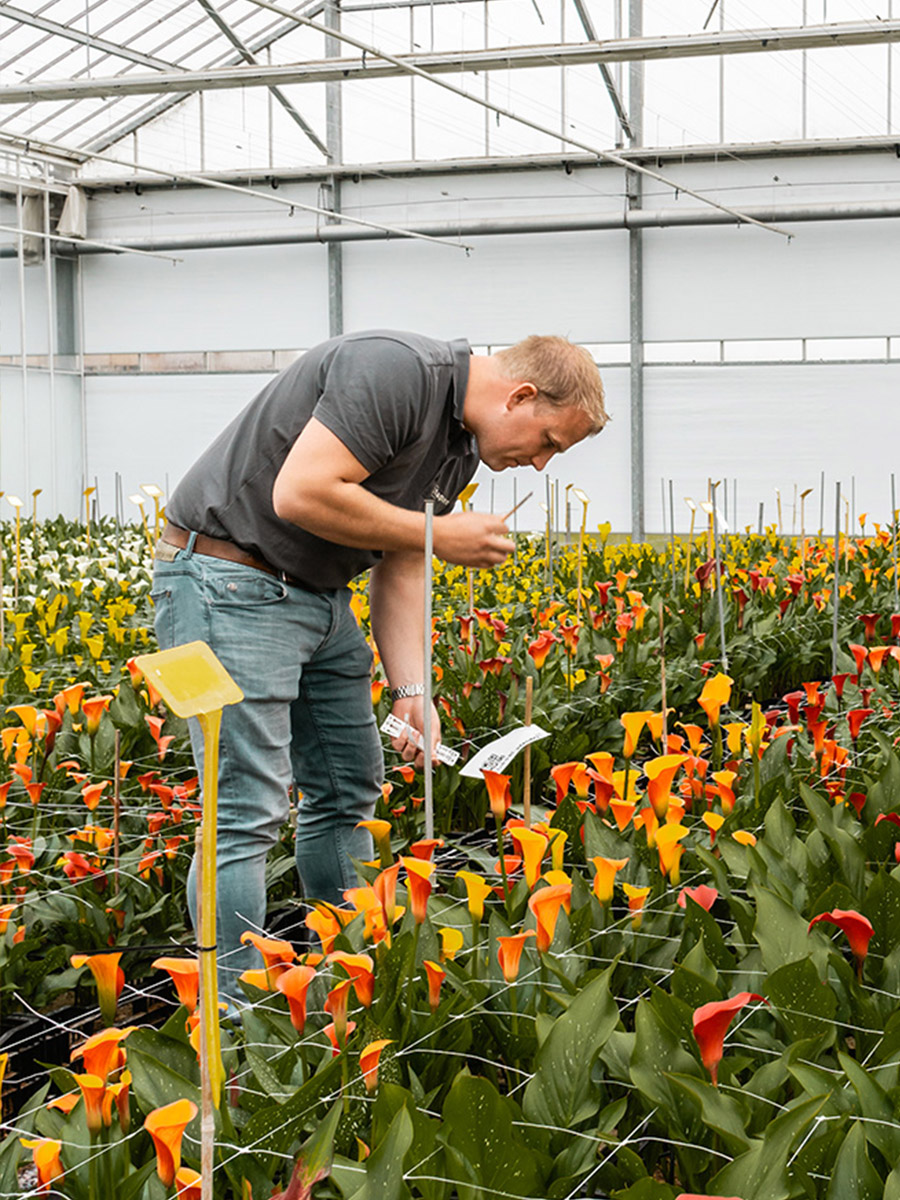 Unwavering Support: The Grower Support Team
At Kapiteyn, the Grower Support Team epitomizes dedication. Comprising specialists well-versed in the intricacies of calla cultivation, they offer invaluable support and innovative solutions.
Highlighting the global footprint of Captain Callas, Lennaert explains:
"You can find Captain Callas everywhere around the world. Every location requires different care. That is where Kapiteyn can help. Every day our Grower Support Team tries to achieve the best results from our Captain Callas. Not only by growing them in our own testing greenhouse and cultivating them ourselves, but also by collaborating on research with various institutions on cultivation improvement, disease prevention, and other developments."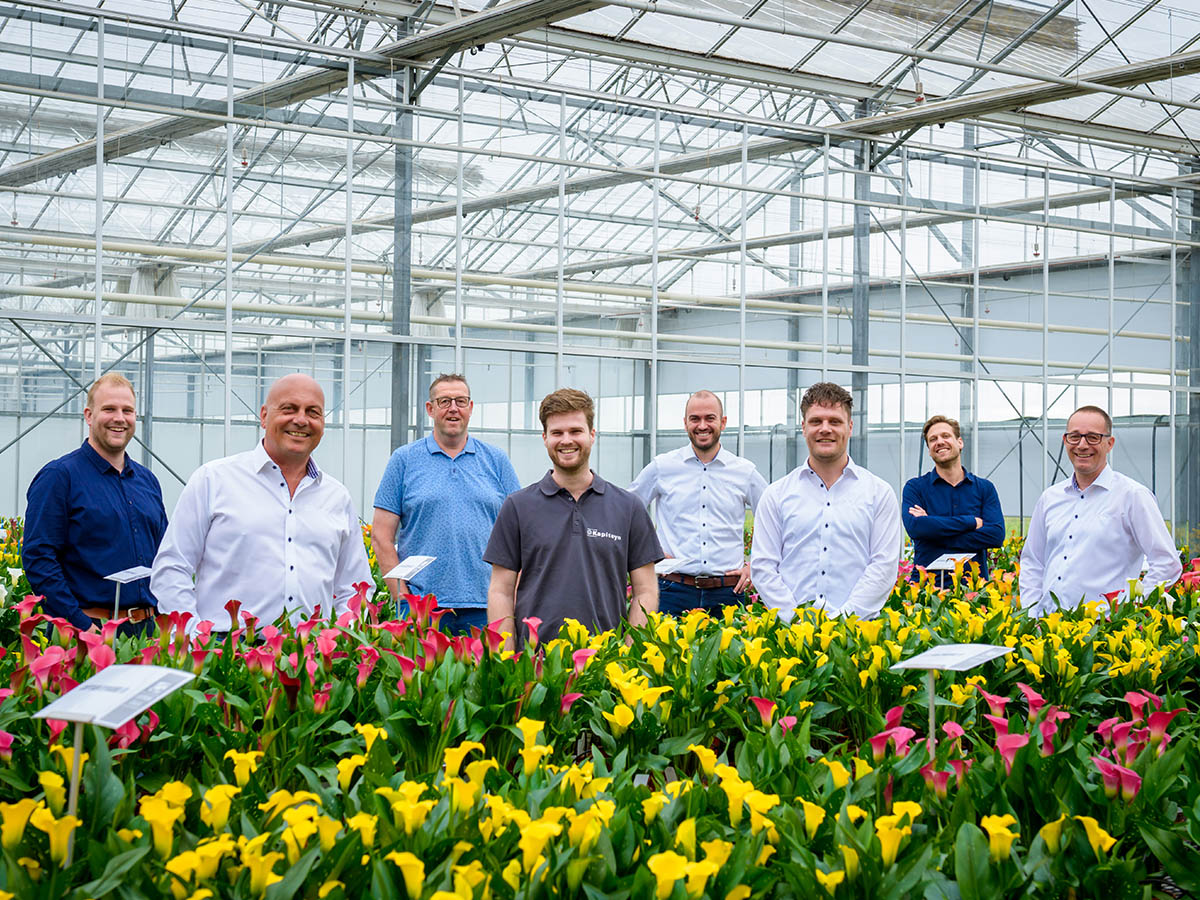 Journey of a Captain Calla Plant
For those curious about the life of a Captain Calla. This is what a plant can expect when leaving the grower: Kapiteyn strives for at least 3-4 weeks of enjoyment time at the consumer of the flowering pot calla plant. If you put the calla outdoors, it can be even longer.
Looking at this long period, it is clear that some of this plant's DNA characteristics, like strong plant structure and long lifespan, are really its USPs (Unique Selling Points), simply because not only Kapiteyn itself, but also any breeder and grower wants to be proud of his work and end product, florists and retailers want to make their customers happy too, and final consumers want to enjoy the plant optimally.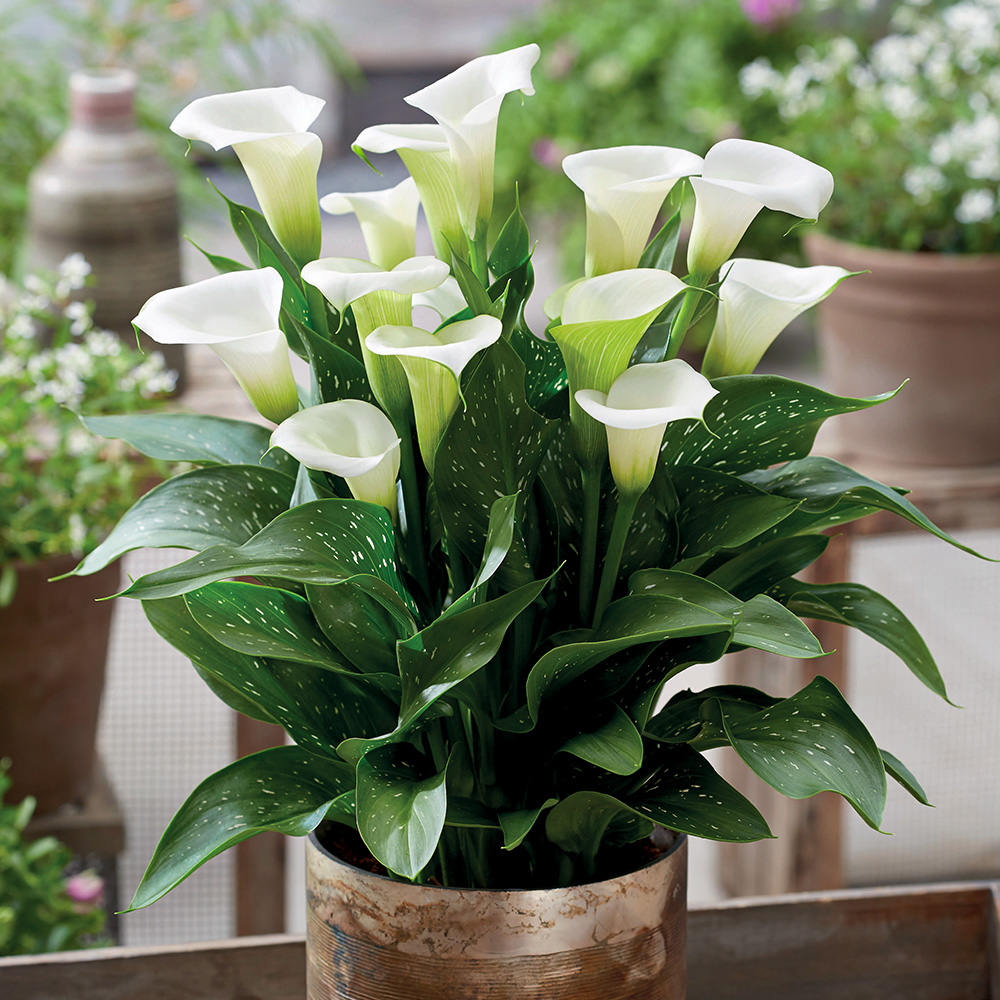 Kapiteyn's Assurance
As creators of the Captain Calla brand, Kapiteyn's promise stands on three pillars:
Quality Assurance: Guaranteeing a minimum of 6 weeks of unparalleled quality
Vibrancy: The colors remain radiant and don't fade
Floral Excellence: The flowers rise above the foliage, retaining their strength and grace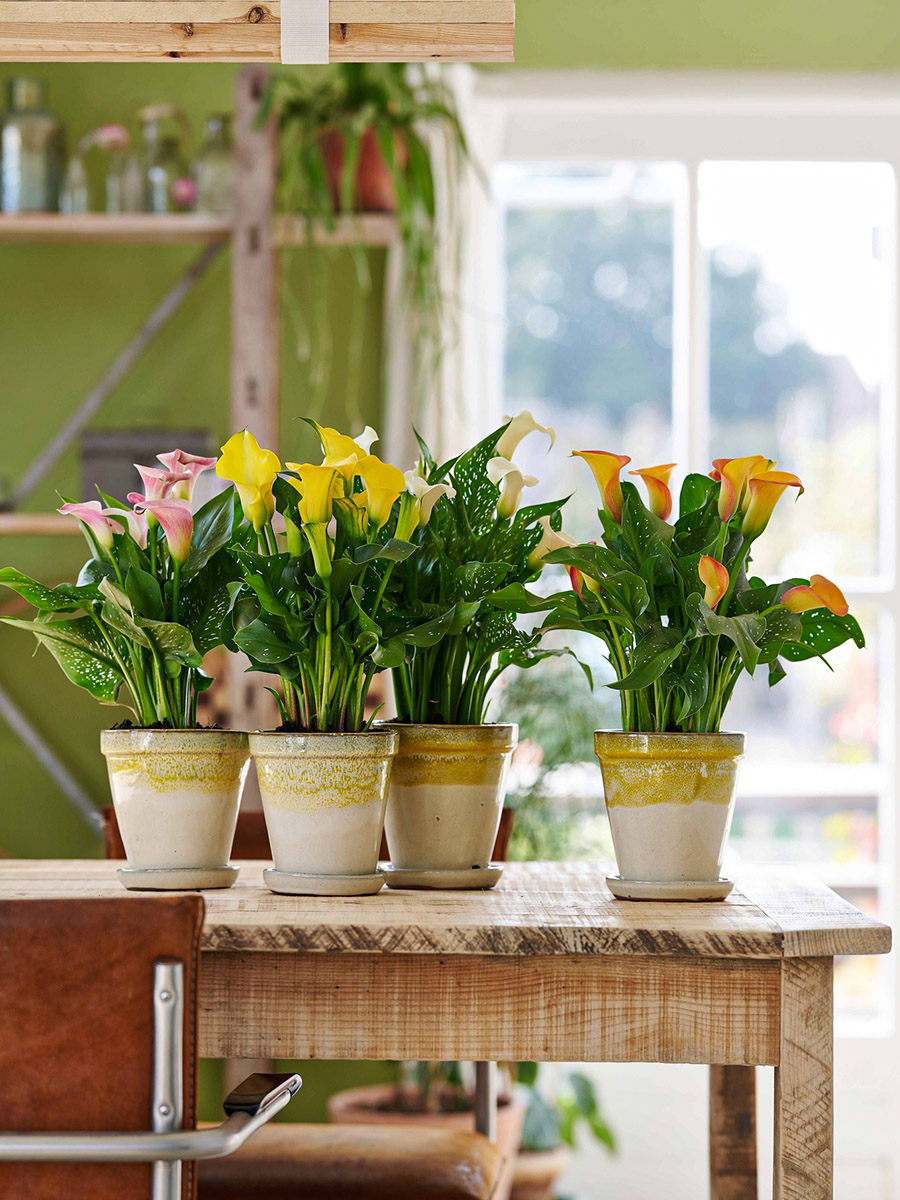 More Than Just (Calla) Plants
The Captain Calla pot plants from Kapiteyn are more than just plants. They symbolize commitment, quality, and passion. As a pioneer in breeding and a creative partner, Kapiteyn ensures these natural gems remain accessible and cherished all year round. It's all in their DNA.
Images courtesy of Kapiteyn.