Winter is generally characterized by decay, darker days, and reflection. Flowers stop blooming, trees shed their leaves, and nature goes into hibernation or conservation mode in order to come back in full force when spring arrives. But that doesn't mean your winter has to be dark and bleak. On the contrary, because begonias are here to add a pop of color and a much-needed dose of that vitalizing summer feeling into our lives during the colder months.
The Best Begonias for the Winter Season
Begonia is a genus of about 1,000 species, part of the Begoniaceae family and native to tropical and subtropical parts of the world. With its many, many flowers, seasonal availability, and a plethora of stunning colors to choose from, the begonia is one of the easiest ways to incorporate some Mediterranean or even tropical summer vibes into our homes.
Koppe Begonia is happy to convey its passion for these plants. They are constantly looking for innovation and continue to develop new begonia varieties so consumers can enjoy them for at least two months in full bloom, both indoors and outdoors. And lucky us, because there are plenty of colorful winter-hardy varieties to choose from.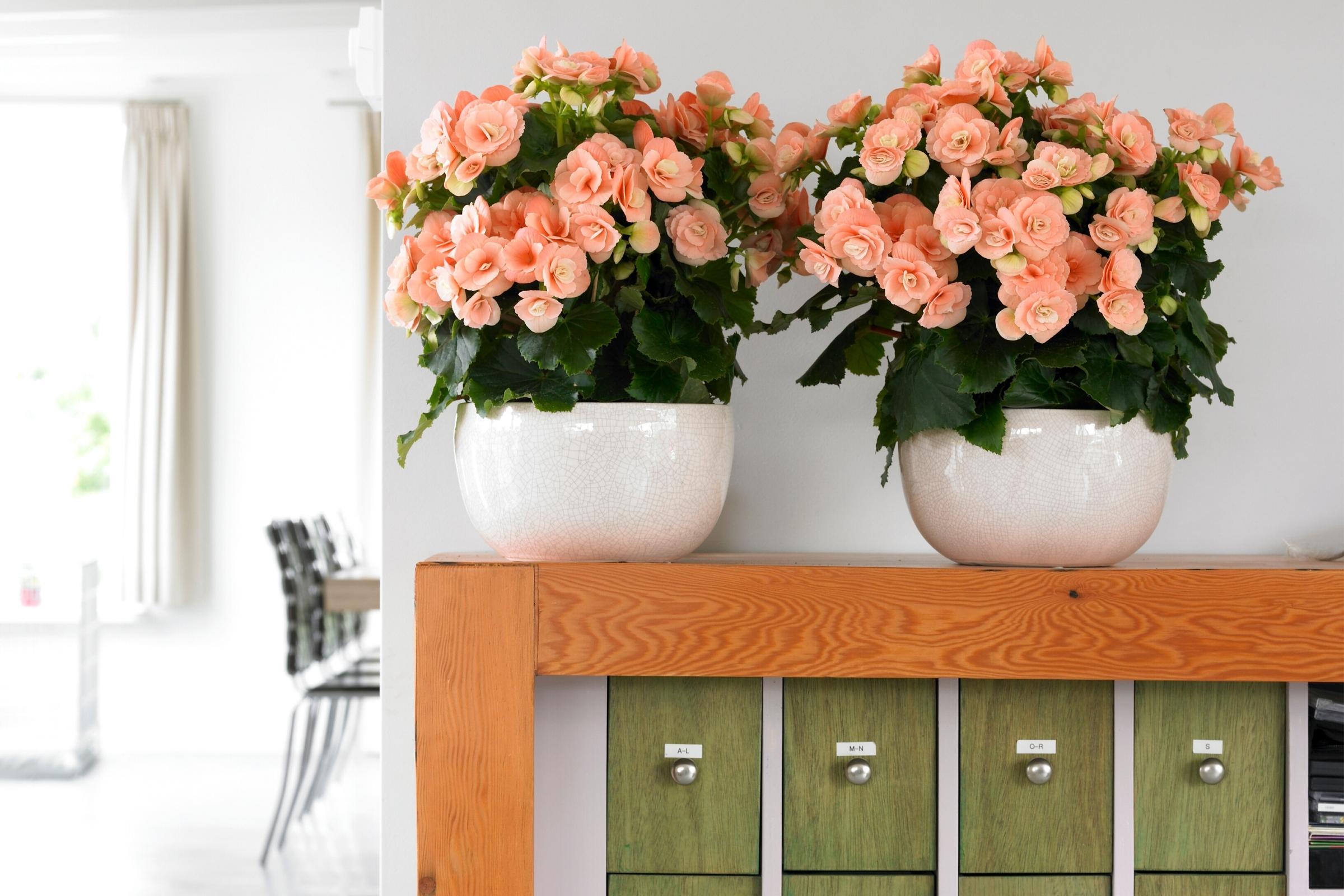 Begonia Binos
The Barkos Collection
The Barkos collection characterizes itself with an excellent shelf life, large double flowers, great performance under low light circumstances, intensive colors, and on top of that, they are ideal for year-round production. With colors ranging from soft peach to deep red, these begonias are perfect for filling up those darker corners in your home and are sure to brighten up your days.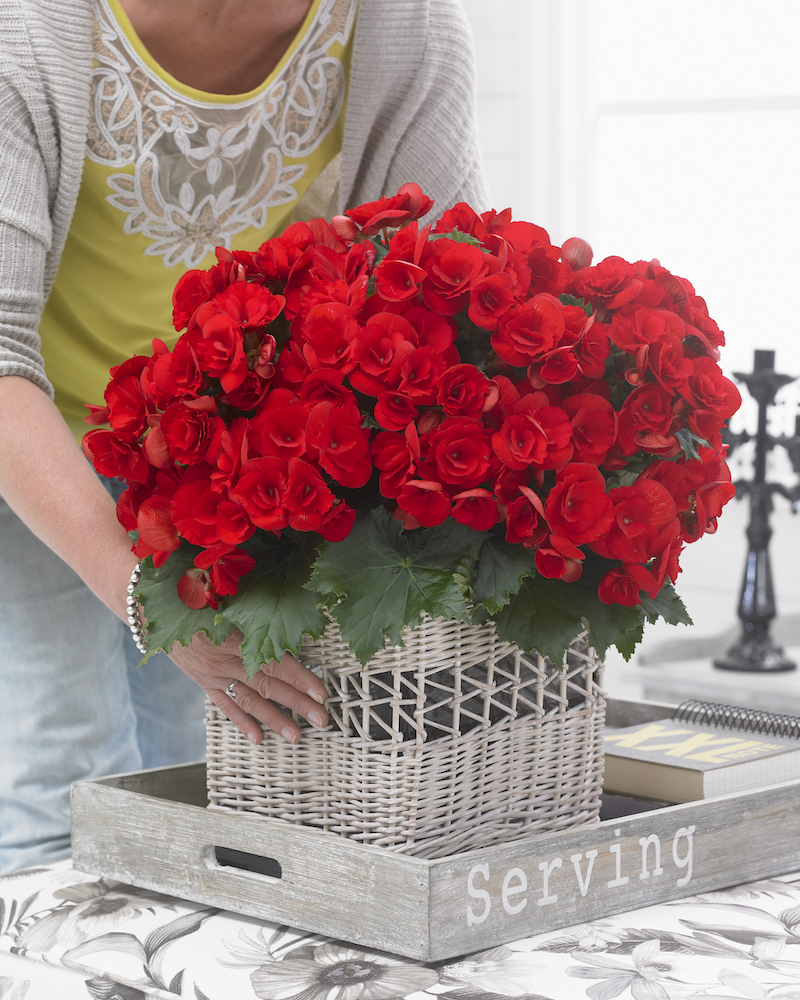 The red begonias from the Barkos series - such as the begonia Barkos, Baladin, and Berseba Red - are widely cultivated by begonia growers during the winter season because they are so hardy and last a long time in consumers' homes. The plant might grow a little slower but is therefore much stronger. In addition, the flowers are filled with many petals, creating a beautiful full and fluffy effect.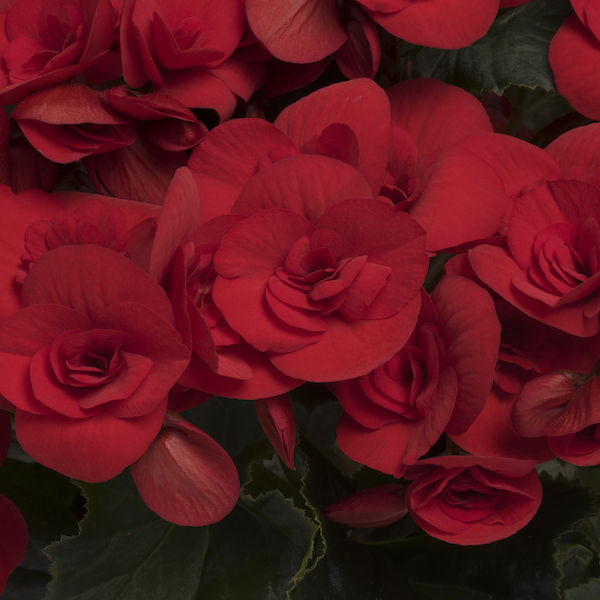 Begonia Baladin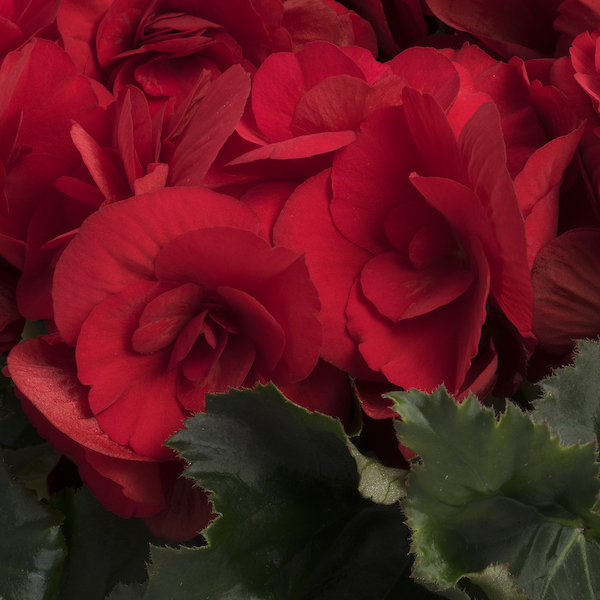 Begonia Berseba Red
Begonia Borias
Borias is a reasonably well-branched variety with a soft pink/white flower with a red center. The multiple colors give the Borias an exclusive appearance. The plant flowers abundantly and has large full blooms that maintain well during the winter season. Other lovely pink varieties that do just as well include the begonia Binos Soft Pink, begonia Berseba Light Pink, and begonia Bela Lilaspink.
Begonia Begonia Light Pink & Borias
Hail the Enchanting, Full Flowers
In 2021, Koppe Begiona introduced a new variety called 'Hailey'. The perfect indoor begonia collection. And with varieties such as Hailey Peach, Hailey Soft Yellow, and Hailey Sunset, also the easiest way to catch that summer feeling. These begonias perform great even when it's colder and sunlight is sparse. Lovely and full of flowers, the Hailey begonias feature a unique combination of a short cultivation period (two weeks shorter than the Barkos collection) and excellent longevity.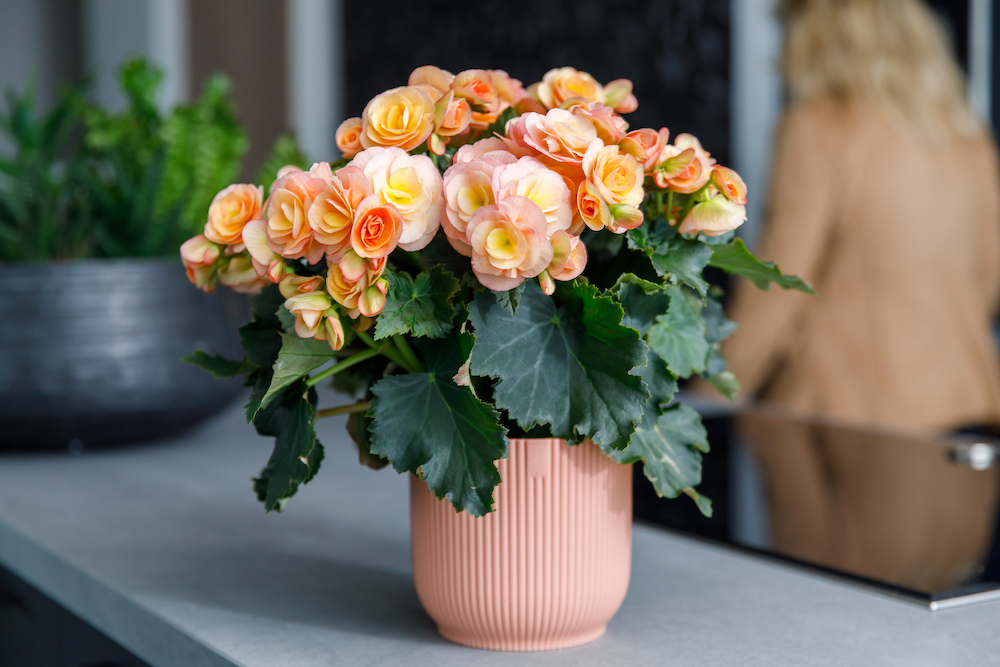 Begonia Hailey Sunset
Begonia Hailey Peach & Soft Yellow
Can't Get Enough of Begonias?
Because begonias are so diverse, chances are there's a variety out there to everyone's liking. Want to discover more begonias? Check out The 12 Best Leaf Begonia Plants That Thrive Indoors or learn everything you need to know about The Polka Dot Begonia (Begonia Maculata).