Celebrating Halloween and Thanksgiving
Taking us on a tour of the new installation at the Belgravia boutique, Neill shows us how to celebrate Halloween and Thanksgiving in style showcasing the magnificent array of Autumn flowers, fruits and berries that are currently available at the boutique, at the concession in Harrods and for ordering online. Exquisite pumpkin and gourd designs, created by Neill's talented team especially for these festive occasions, are the perfect feature to brighten up your home this season.
Botanically the Richest Time of the Year
Autumn is such a prolific season as an abundance of fruits, berries and flowers reach their plump, ripened state after the accumulation of the summer's long days and sunshine. It is botanically the richest time of the year, for the warm, glowing colors and the extraordinary variety of textures not to mention the plentitude nature gives us and the creativity it inspires.
This Year's Installation
Every Autumn we create one of our most favored exterior displays at the Belgravia boutique for the locals, clients, and social media aficionados to enjoy. This year's installation features large urns filled with Chrysanthemum plants lining an Autumnal garden bed filled with grasses, Hypericum berries, Skimmia, and Gourds.
Thanksgiving and Halloween
Pumpkins and gourds are synonymous with Autumn and its harvest celebrations, Thanksgiving and Halloween. The variety available today, in all sizes and colors, is simply outstanding and, even before we decorate them, I find them quite beautiful.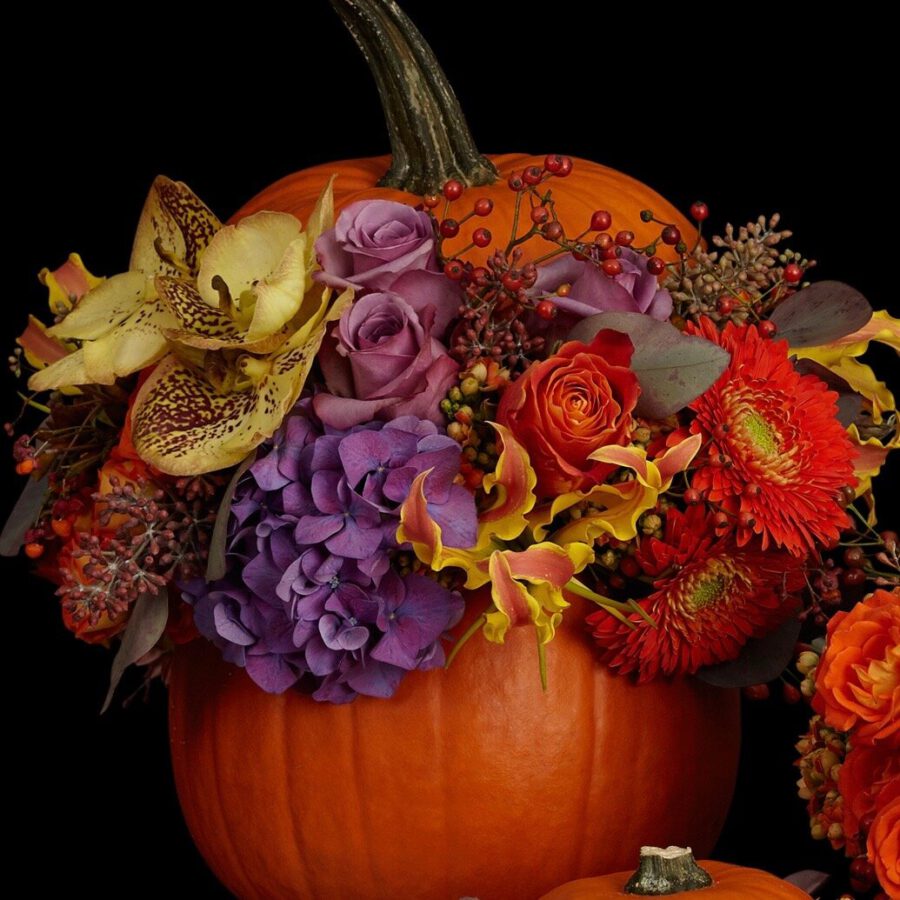 Carved or Uncarved
These beauties make stunning decorations for Halloween, carved or uncarved, and for Thanksgiving celebrations, carefully arranged with or without flowers and/or foliage. Nevertheless, using the pumpkin or gourd as a container for flowers conceives some absolutely exquisite designs and these can be ordered online for delivery throughout London. Such a delightful and unusual gift!
Enjoy our Fragranced Candle
To top off the celebrations, enjoy our fragranced candle, Cassis Noir, the most Autumnal scent in the range. Combining the piquancy of autumn fruits with the tartness of Blackcurrant Leaves and Moss, the richly-scented Cassis Noir is a modern classic. The heart notes are intensely fragrant like a full-bodied red wine from the Rhone Valley, profoundly aromatic, slightly spicy with the hint of sweetness from the pastry.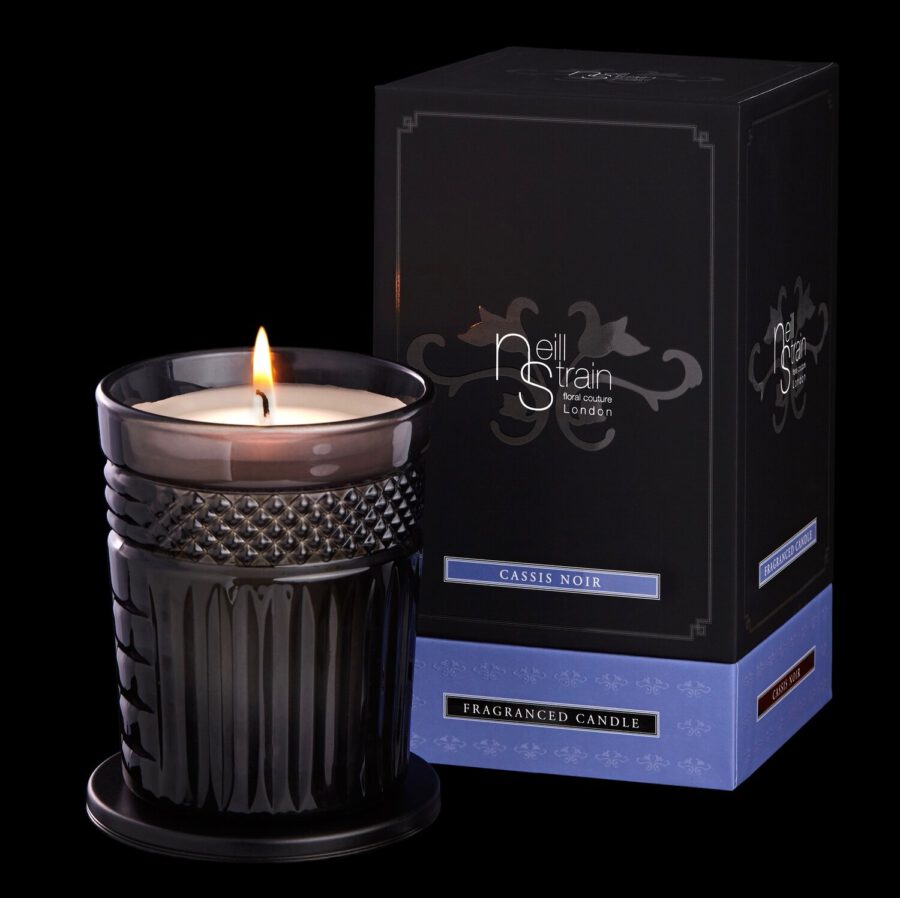 The top notes are layers and layers of black berry fruits and the sweetness of these is balanced by the earthy, damp flavour of moss, the warmth and richness of wood and a touch of lingering Musk. Our candles are made of 100% natural ingredients and burn for approximately 45 hours. Order online for delivery in London or anywhere in the U.K.
Pop into the Belgravia Boutique
I hope everyone can enjoy these Autumn months, relishing the beauty of nature whether it be in London parks or in the countryside. Let us know if we can help you with your floral decor at home or for an event, and if you want to get ahead with your plans for Christmas, we are ready! Just give us a call or pop into the Belgravia boutique. Florally yours, Neill x