Some might think that the colors in your garden will dim because the summer is over, but there's nothing true in this because the autumn flowers that are coming up for the season are nothing but spectacular. The autumn plant range from Celosia Kelos® by Beekenkamp will absolutely do and succeed your expectations if you're looking to beautify your garden the right way.
The Perfect Autumn Plant Exists and It's the Celosia Kelos® by Beekenkamp
Although seasons are changing quickly, there's no better way to welcome the autumn season than with a spectacular, striking plant collection from Celosia Kelos® by Beekenkamp. This range is prepared to explode your garden, patio, or even indoor spaces like your living room with fierce colors.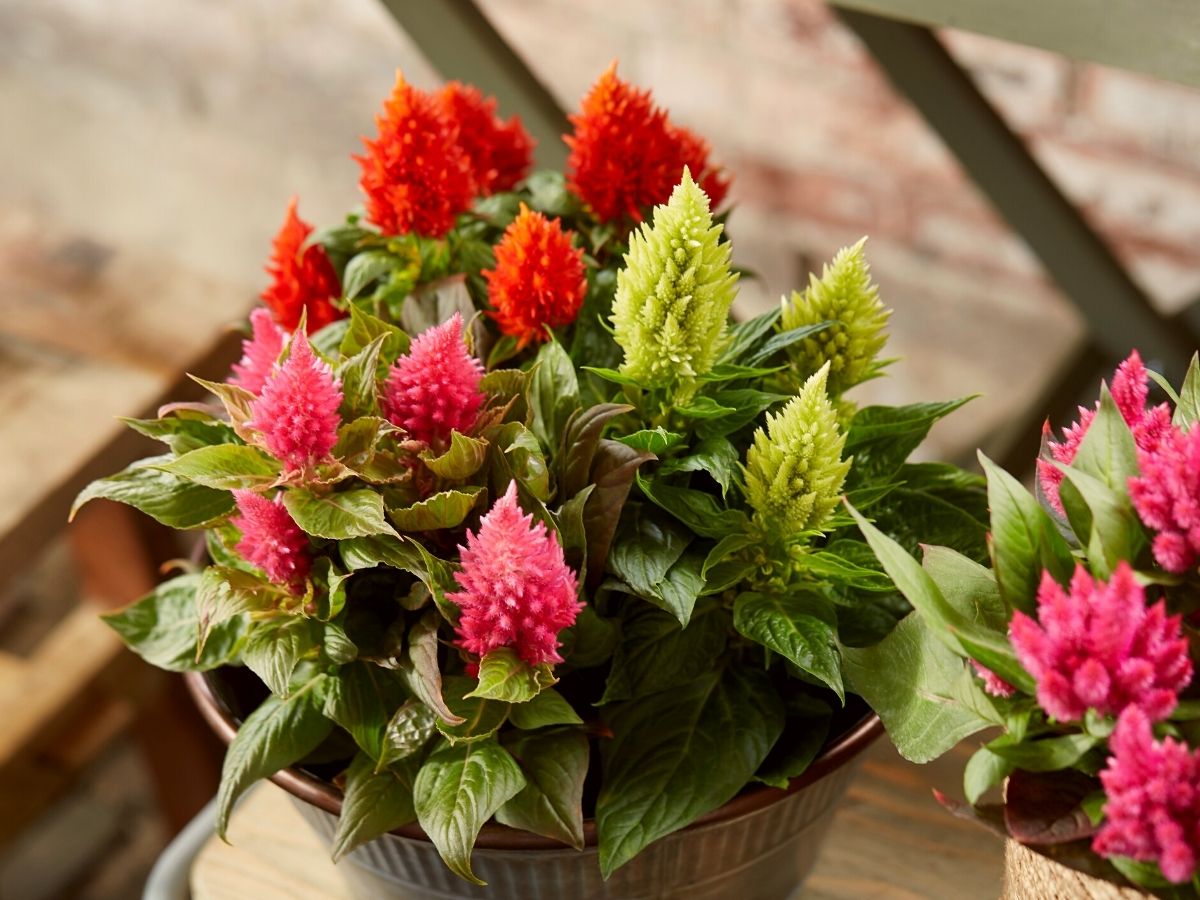 Kelos® features outstanding quality plumes that'll elevate every corner of your spaces with the texture and volume it needs. Feeling curious to know more about these mesmerizing wonders? Keep reading!
Celosia Kelos® Features Captivating Splashes of Colors
Versatile, yet colorful plants will always be the best choice to create the garden of your dreams. The Celosia Kelos® explores the midst of versatility thanks to its fiery, colorful, and cheerful plumes. The intense plumes in these unique plants bring a splash and splash of different vivid and daring colors, while also bringing a dose of coziness.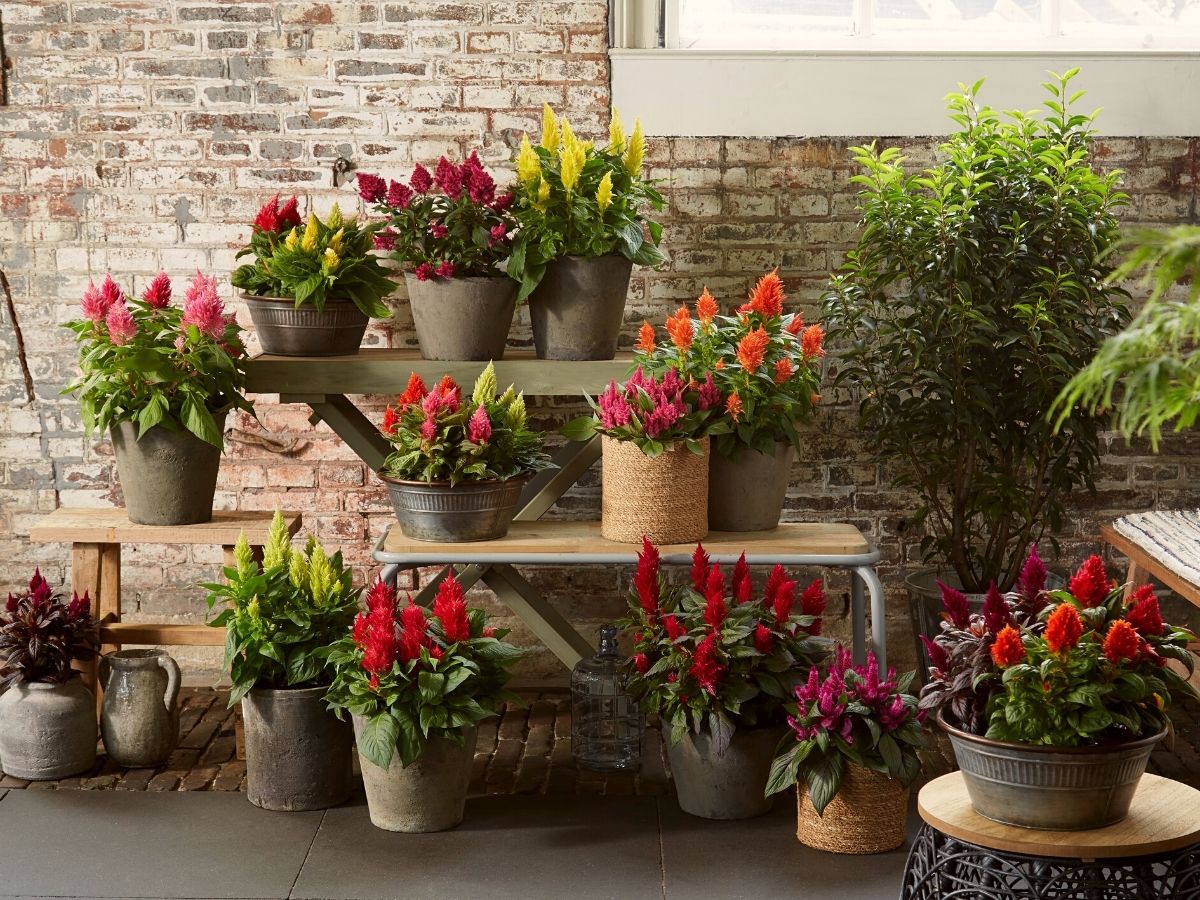 In addition to the particular colors, the Celosia Kelos® by Beekenkamp is also known for ease of use for the consumer plus gives you the perfect garden performance. Given its amazing range of colors, Kelos® is easily combinable and fits great in different styles. No wonder it's the new favorite autumn plant! This range will indeed be one of the most popular to embellish spaces with colors and true beauty.
Why Is Celosia Kelos® by Beekenkamp an Autumn Must-Have?
Easy as 1,2,3! To start with, the plants have a very exciting appearance, which seems to draw the attention of everyone who sees the plant. Let's not forget her good-looking, flaming, neon-colored plumes, and the fact they're a very strong plant when properly taken care of.
Did you know the plant's beautiful plumes keep it full for months? One thing is for sure when it comes to the Celosia Kelos®...Its intense purple, pink, and orange color tones cannot be overlooked.
An Oustanding Plant to Welcome the Spookiest Season
Nothing screams Halloween more than a good garden or patio decoration, which of course, includes having the correct flowers to give a warm, spooky welcome to the most fun holiday of the year.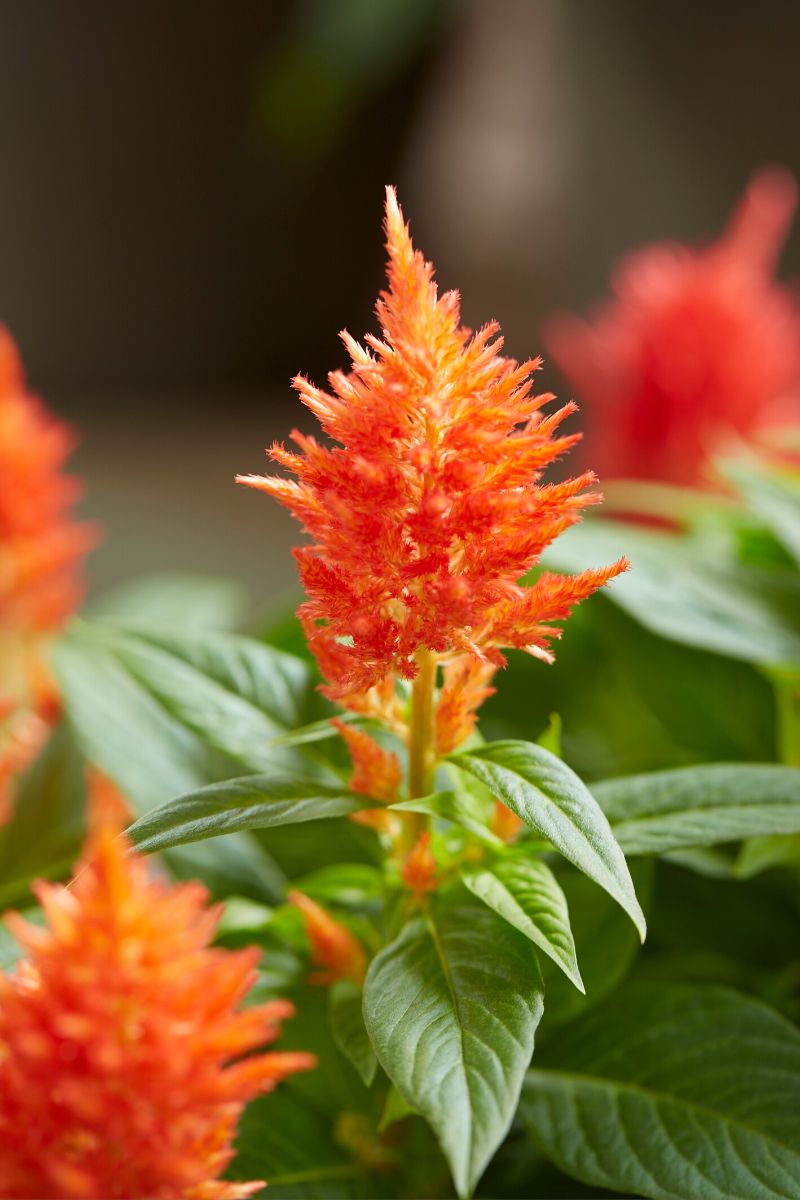 Imagine decorating your garden with some Celosia Kelos® by Beekenkamp Halloween colors like dark purple and orange color shades. You've got the formula for Halloween perfection right here. And yes, Celosia Kelos® for Halloween is a treat, not a trick!
3 Reasons Why You Need Celosia Kelos® by Beekenkamp This Autumn
The advantages of this colorful plant are endless. Here are just three of the many benefits:

• 1) Very good shelf life, which will allow Celosia Kelos'® plumes to keep you longer company and decorate your spaces with appealing colors.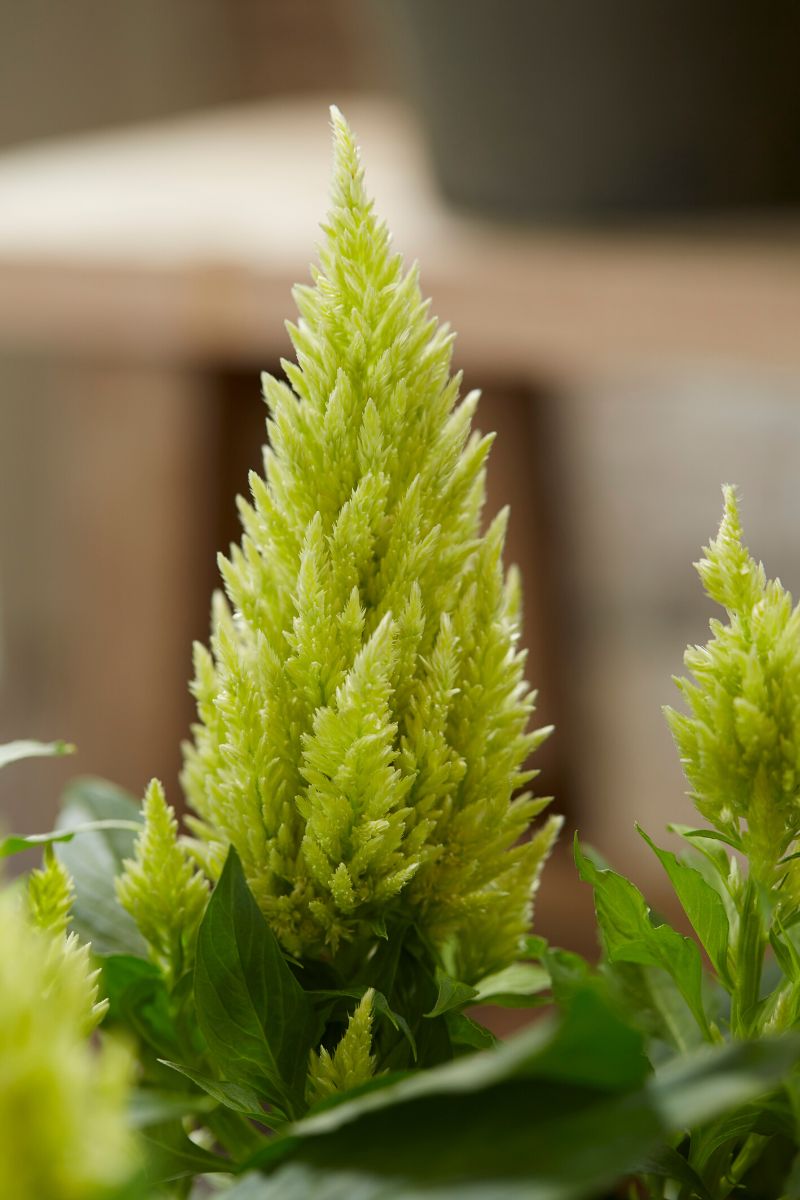 • 2) The plant gives you the opportunity to combine beautifully when it comes to colors and styles. A tip from Beekenkamp: place the jars in sheets of colored pots for an extra "wow effect" or choose a neutral pot so that they fit into any living room style.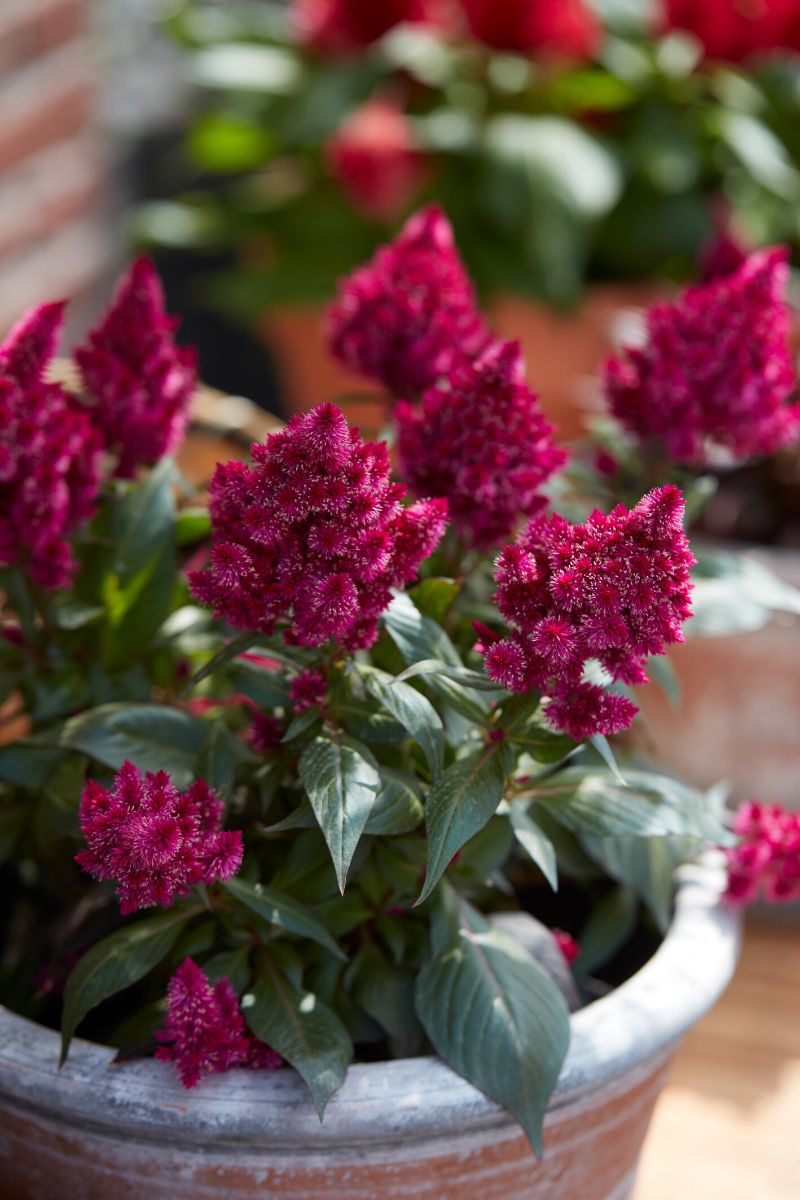 • 3) These charming plants are suitable for pots, but also to plant directly in your garden.
Meet The Award-Winning Celosia Kelos® Candela Pink
If you need yet another reason to implement these dreamy beauties in your garden or living room, here's the ultimate one. The Celosia Kelos® Candela Pink variety is not only an award-winning plant but also ideal for landscaping and mix pots. Not to mention the fact it also has the perfect shelf life as said by plant professionals. You'll be winning in every way possible with the entire Celosia Kelos® range.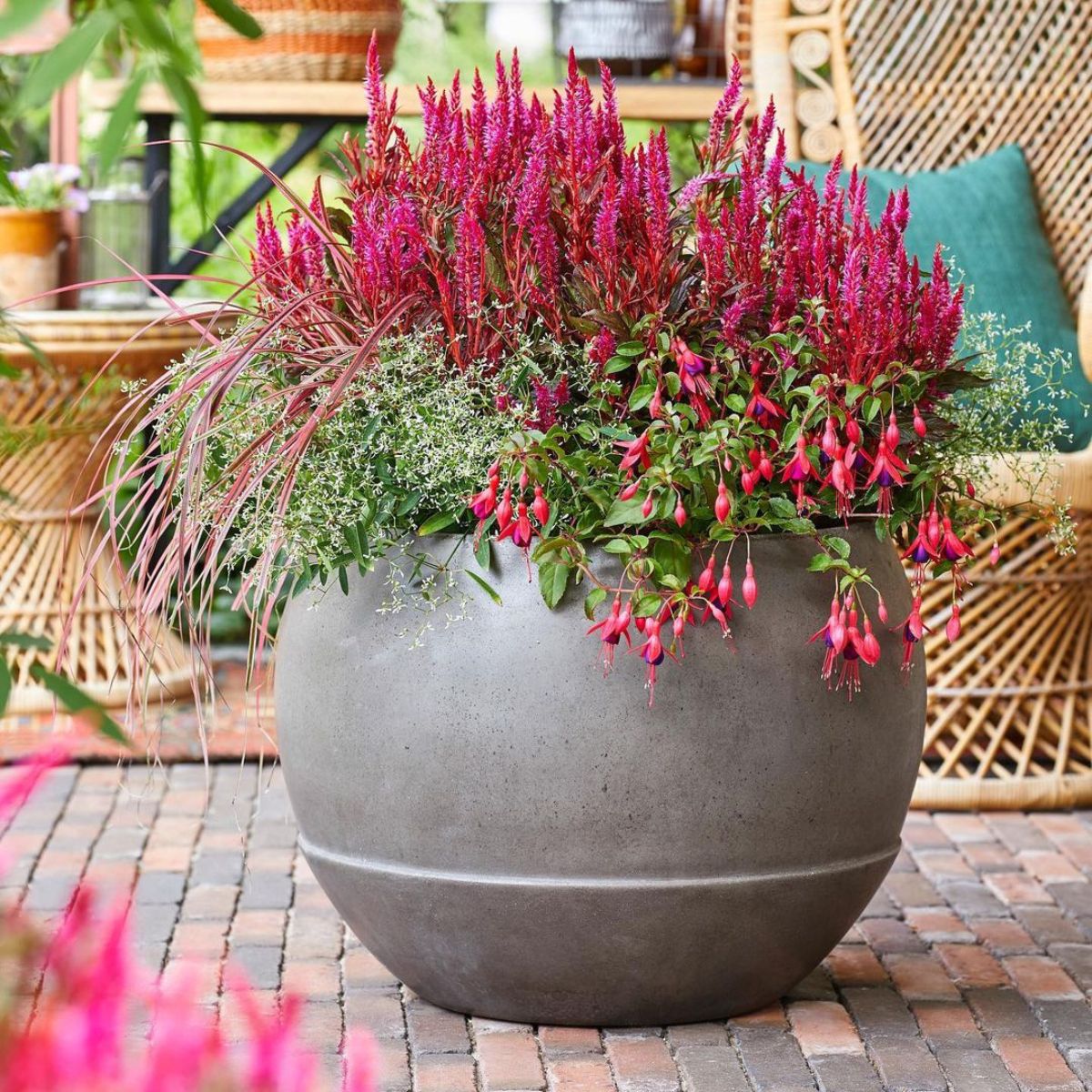 Learn How to Care for Your Celosia Kelos® Plant
Start by placing the plant indoors in a well-lit area away from direct sunlight. The plant can endure outside temperatures as long as there is no threat of night frost. Make sure to give your Kelos® regular watering to prevent drying out. When it comes to maintaining its beautiful plume colors, make sure to give your plants regular plant food once a week.
For a boisterous plume party, group many plants together in a large bowl or container, and you'll have the most flawless and superb autumn garden ready to celebrate the season's holidays.