It is that time of the year, for your creativity to thrive. Here comes the eerie Halloween. In the spirit of embracing creativity, trying something out of the norm goes a long way in bolstering our Halloween experiences. While ghosts, witches, and zombies are the obvious choices, floral and plant Halloween costumes invite nature's color and greenery into your already spooky ambiance.
Flower and plant Halloween costumes will not only stand out from the spooky fare but their uniqueness and enchanting presence add the desired twist to the spectral season. Learn how to embrace nature's positivity, color, and harmony amid sinister encounters at Halloween below.
Why Floral and Plant Halloween Costumes?
Plant and flower Halloween costumes are a unique choice for several reasons. First, they provide the perfect way to deviate from the normal spooky and macabre themes, through their refreshing presence making you stand out. There is magic in nature, it evokes the deepest of sentiments and allows us to express ourselves freely and authentically, plant and floral Halloween costumes are the perfect tools for you to express your spookiness in an enchanting yet elegant way.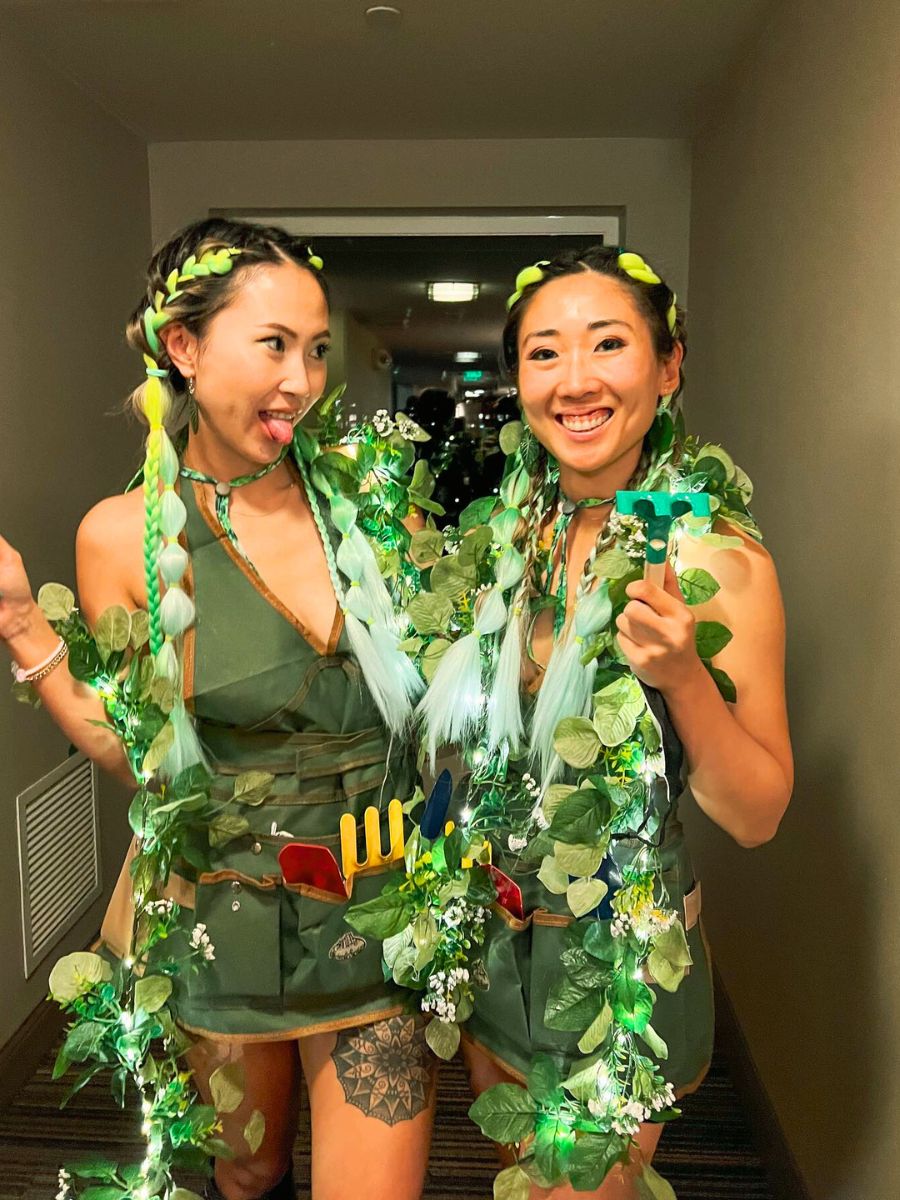 The beauty of floral and plant Halloween costumes is the ability to DIY and customize to suit people of all ages, from children to adults, women to men; any costume is possible to create to your liking. Whether you are a floral or plant enthusiast or just looking for a unique, eerie yet beautiful costume, then floral and plant-themed Halloween outfits will be a brilliant choice.
Flower Halloween Costume, Alluring Yet Scary
Though blooms are a symbol of beauty, love, life, and growth, they can be used in a haunting way to embrace the spirit of Halloween. Flower costumes are not a new phenomenon, but a tradition that has been practiced across different cultures and celebrations for decades.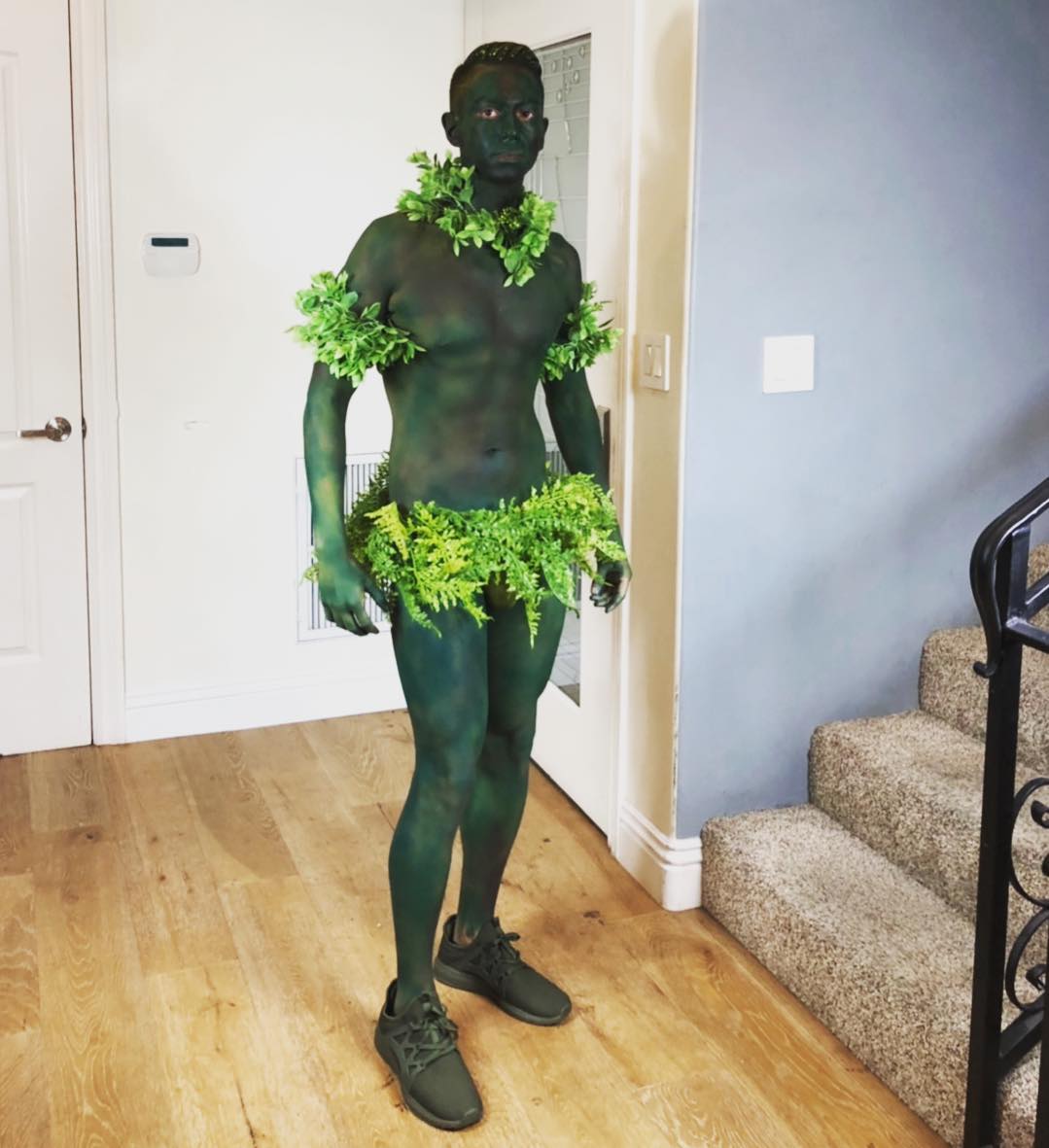 Halloween attire with flowers is the perfect way to embrace nature's enchanting beauty and mystery. Imagine the addition of a black velvety rose, or the haunted lily into your Halloween costumes. Not only will Halloween costumes with flowers exude elegance but it brings a unique yet captivating twist to the Halloween tradition.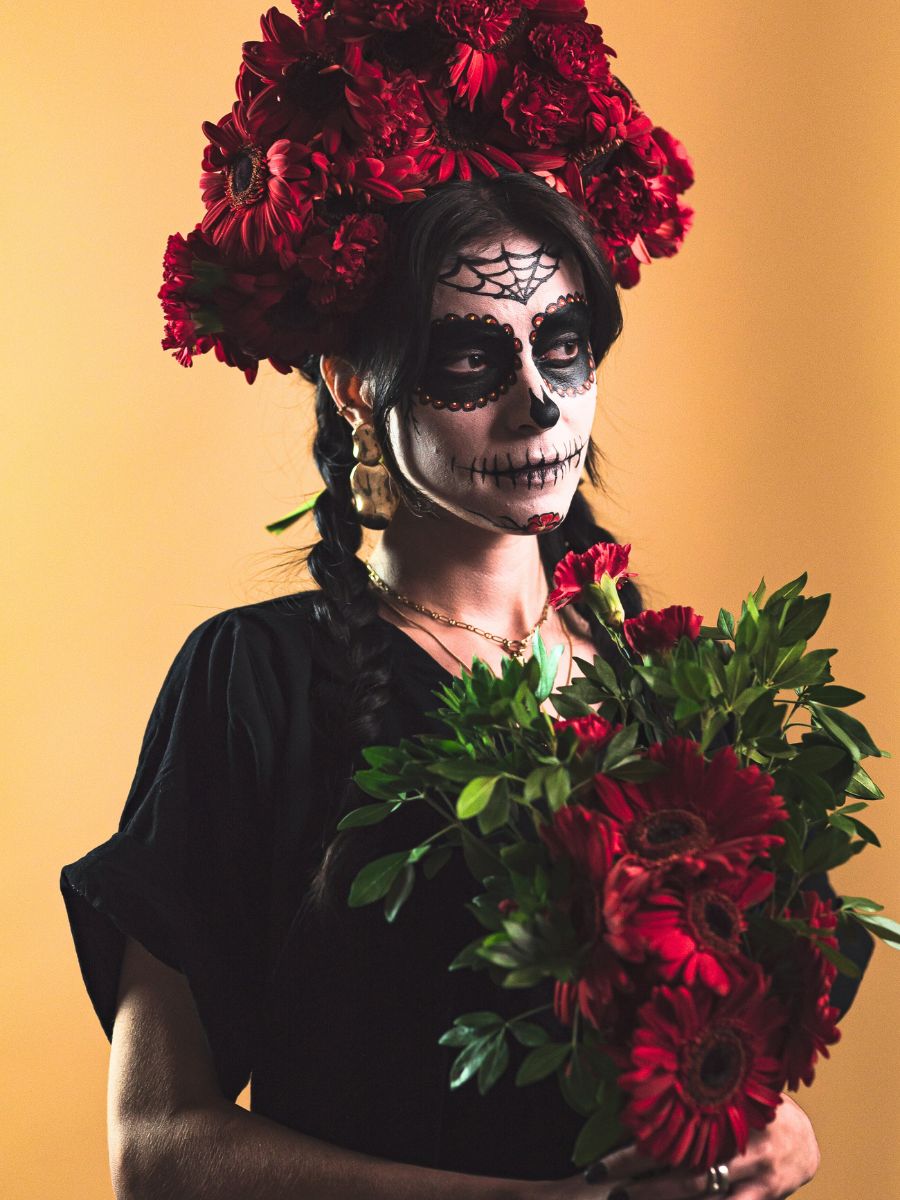 There is a wide range of flower Halloween costumes to choose from but pick the right flower outfit depending on your personal preferences and the intended Halloween theme. From flower Halloween crowns to women's flower costumes to flowery clothes for men, get ready to transform your eerie season look and feel immense. In addition to putting on your desired flower Halloween costume, pair this with a gift of Halloween flower bouquets to your loved one, adding color and celebration to the Halloween frenzy.
Embracing Greenery, Plant Halloween Costume
Plants with diverse, unique, and intriguing traits, provide a wealth of Halloween costume inspirations for you. From towering plants to succulents, prepare to explore your creativity by designing a spooky and popping plant for a Halloween costume.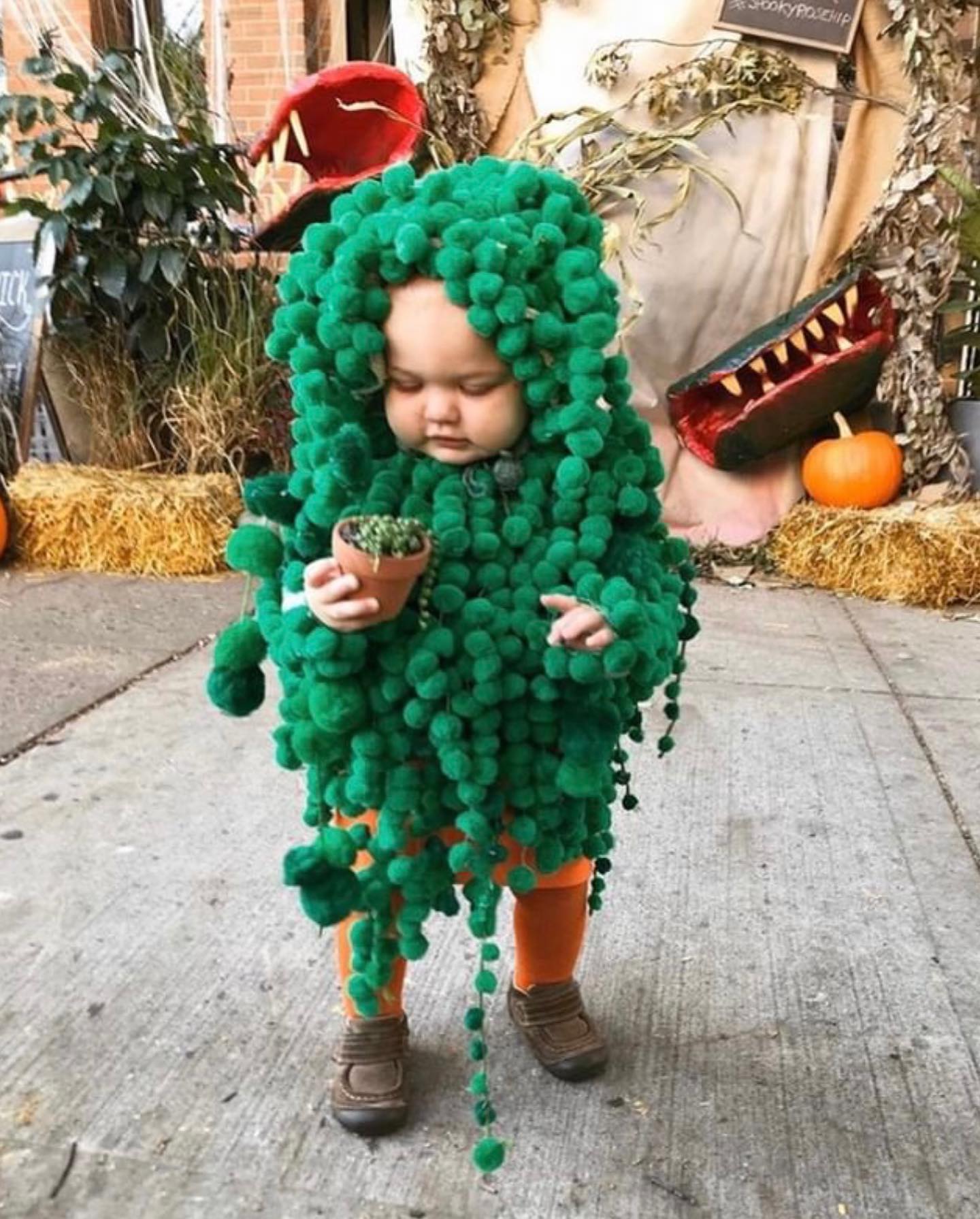 You can become a spooky Lotus Pod, Cobra Lily, or maybe the Ghost plant; plant-themed Halloween clothing not only showcases your love for nature's beauty and greenery but is an opportunity to embody the spirit of growth and renewal this Halloween. There are myriad scary plants to choose from for a perfect plant Halloween scare. Ranging from cacti to Black Calla Lily, plants will bring in the creativity within, compelling you to create plant customers, which will be frightening yet intriguing to look at.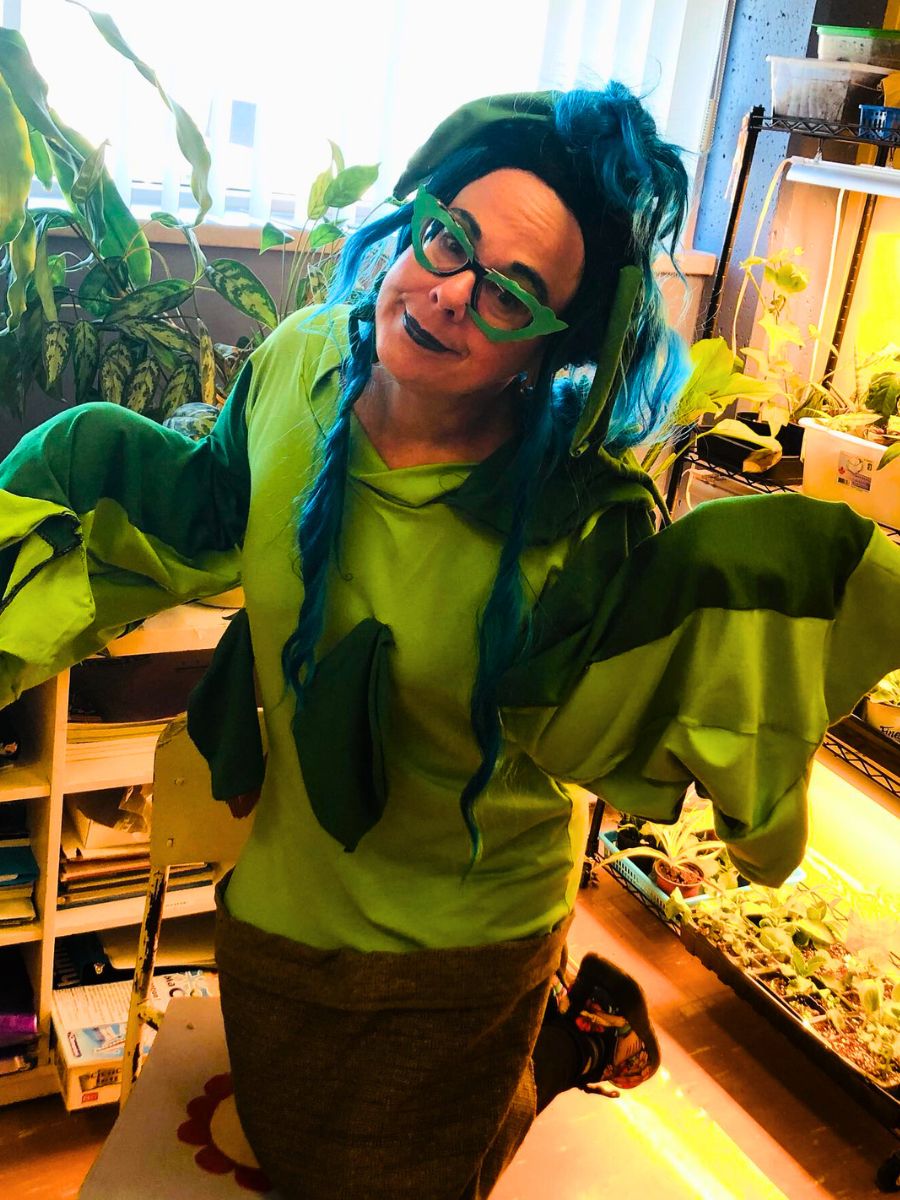 Plant costume ideas for Halloween are a limitless adventure, whether you fancy a potted plant Halloween costume, a succulent Halloween costume, or a thorny plant look; plant Halloween costumes are your way to separate yourself from the crowd and the obvious Halloween costumes. It is the perfect way to create an outfit inspired by your favorite plant, whether it is a Philodendron or an Elephant Ear, plant Halloween costumes present an opportunity to wear your favorite plant in a spooky yet elegant way.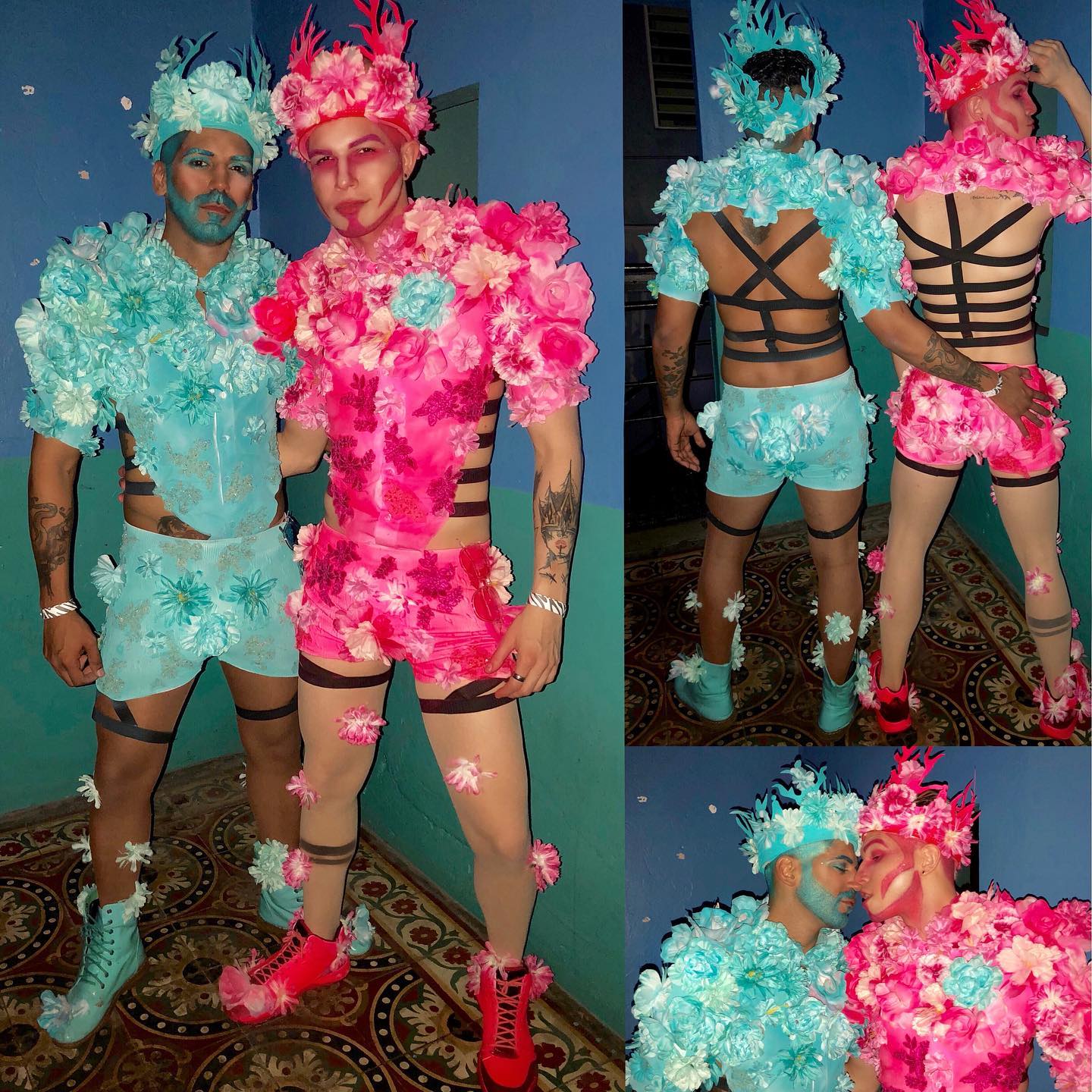 DIY Floral and Planty Halloween Customes, Bring Out Your Creativity
Bring your inspirational floral and plant Halloween costumes to life, by DIY with the ideal flowers and plants. As we embrace the frightening antics of Halloween, and experience the creativity people show up with during the season, you can get hands-on with creating your own floral and plant costume, tailored specifically to your needs.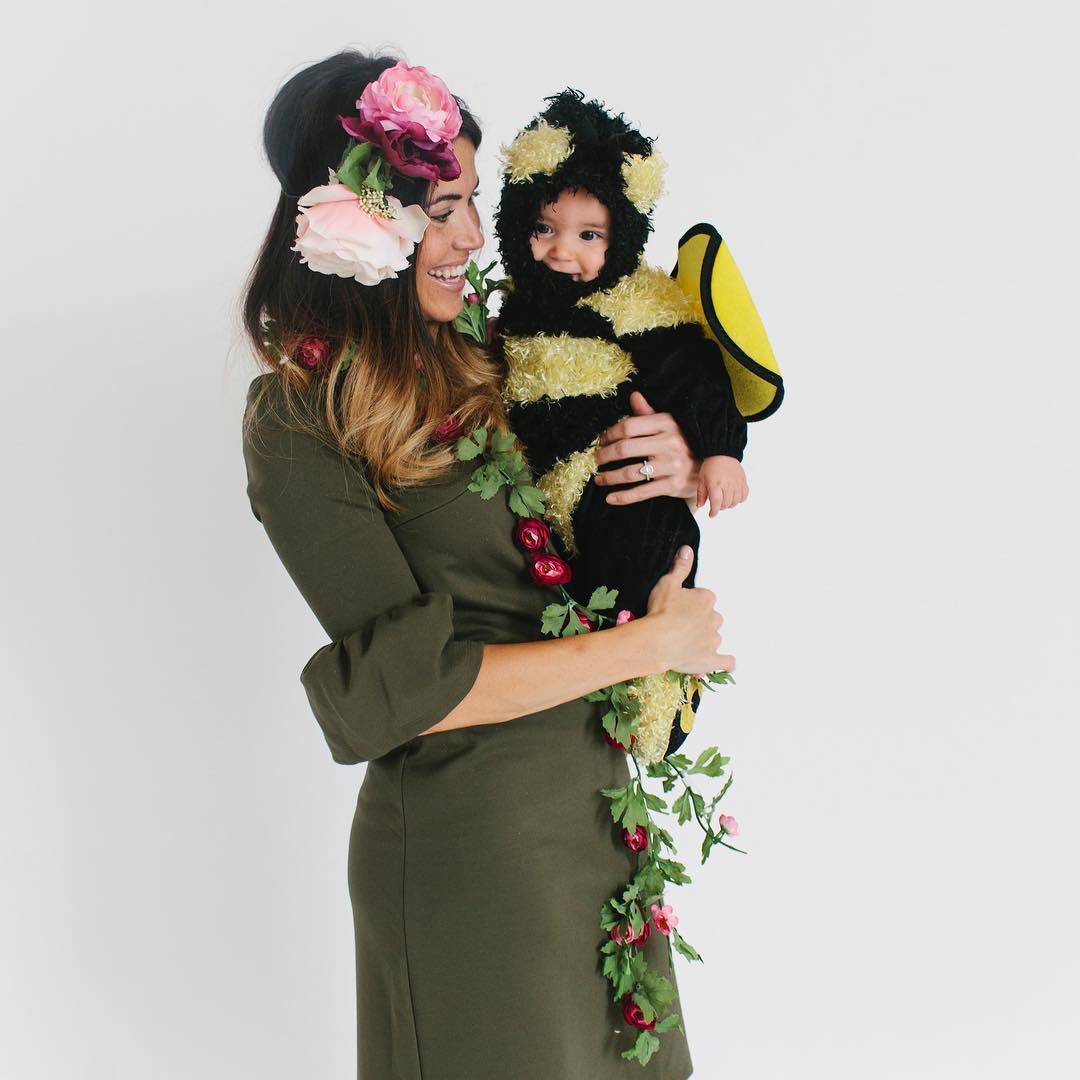 To achieve the best results, start with identifying a befitting Halloween theme, whether it is for a house party or you are invited to attend one, check what the theme will be. Once you understand the planned theme, choose the right flowers, with the right bud size, color, and traits, and the matching plants to create your perfect Halloween costume.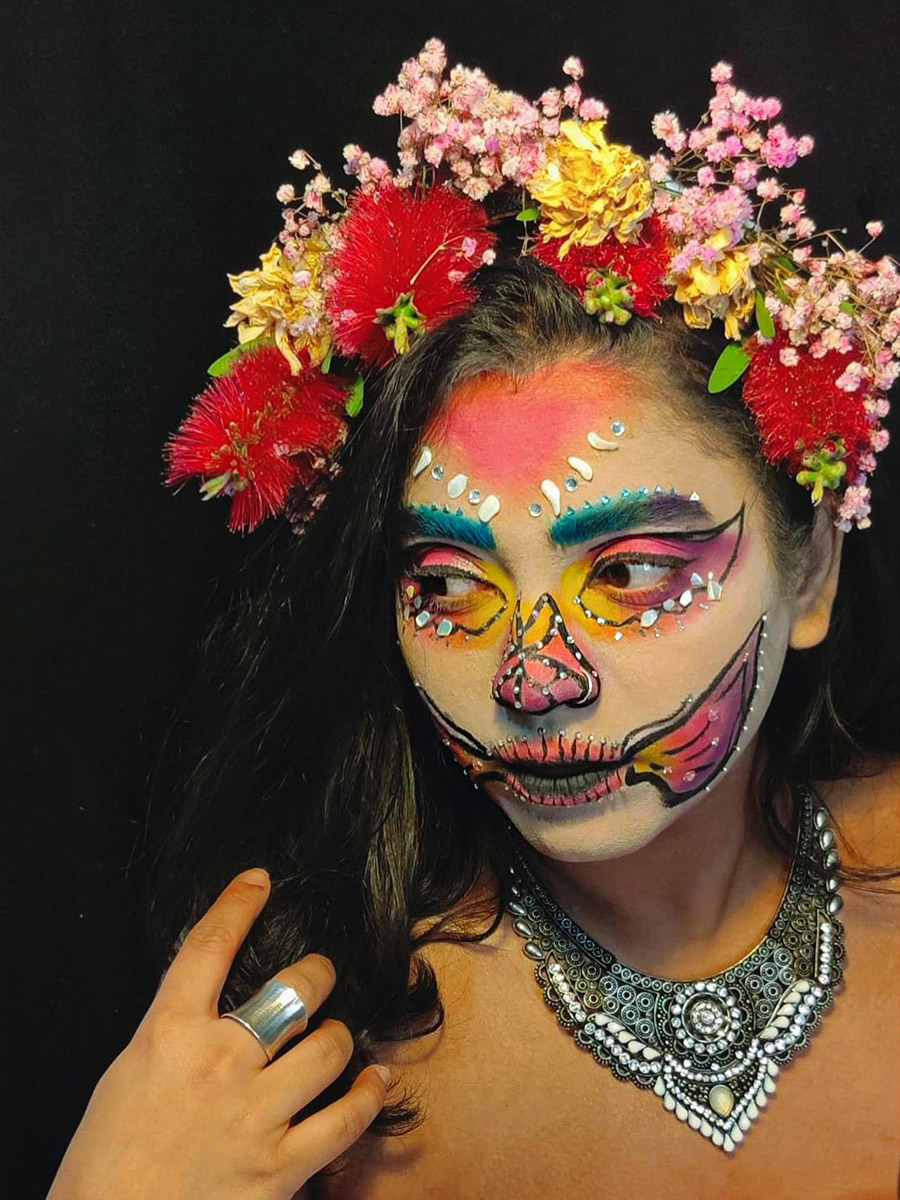 For a DIY flower or plant costume, the possibilities are immense, you can create anything you want, only if you can visualize it first. Embrace the spirit of Halloween through nature's power of blooms and greenery. Though not commonly practiced, floral and plant Halloween costumes are an appealing and sustainable way to express yourself beautifully without extreme deviation from the spookiness of Halloween.
Green Up and Bloom This Halloween
In addition to having Halloween flowers incorporated in your centerpieces and other decorations whether indoors or outdoors, dining floral and plant Halloween costume is the perfect twist for petrifying moments of the spooky season. Get out of the ordinary and be extraordinary this Halloween, to differentiate yourself from the rest nature's greenery and blooms are the way to go.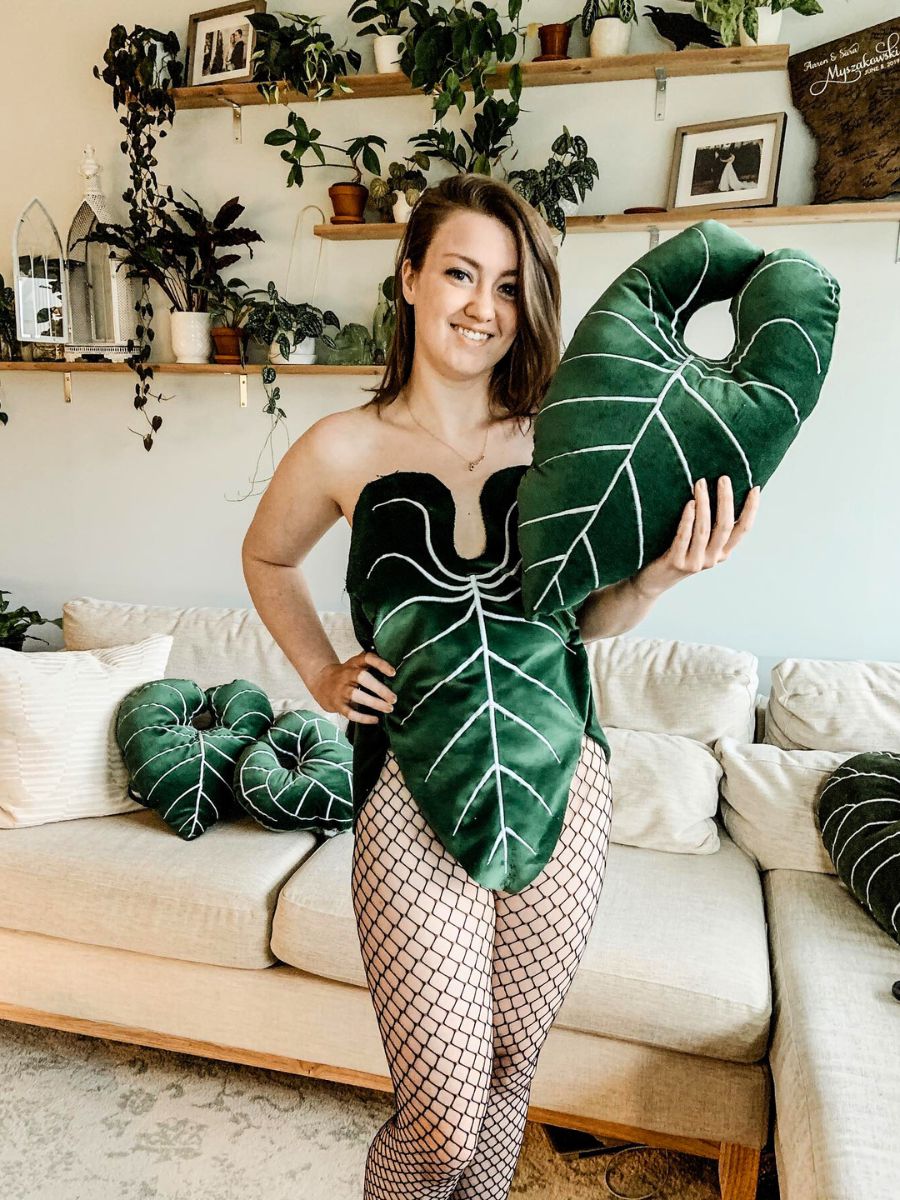 Immerse yourself in the positive energy and power of blooms and the growth and life embedded in nature's greenery. Your creativity will get tremendous fuel to craft intriguing yet eerie Halloween costumes to celebrate the ghostly and frightening encounters of the season. Floral and plant Halloween costumes are a reminder that we can always create beautiful and lovely moments even in the scariest ones, we can turn them into an opportunity to express who we are and what we love.
As you embark on a creative journey to design your floral and plant Halloween costumes, remember to share it with the world to mark the season and inspire others subsequently. Happy Halloween!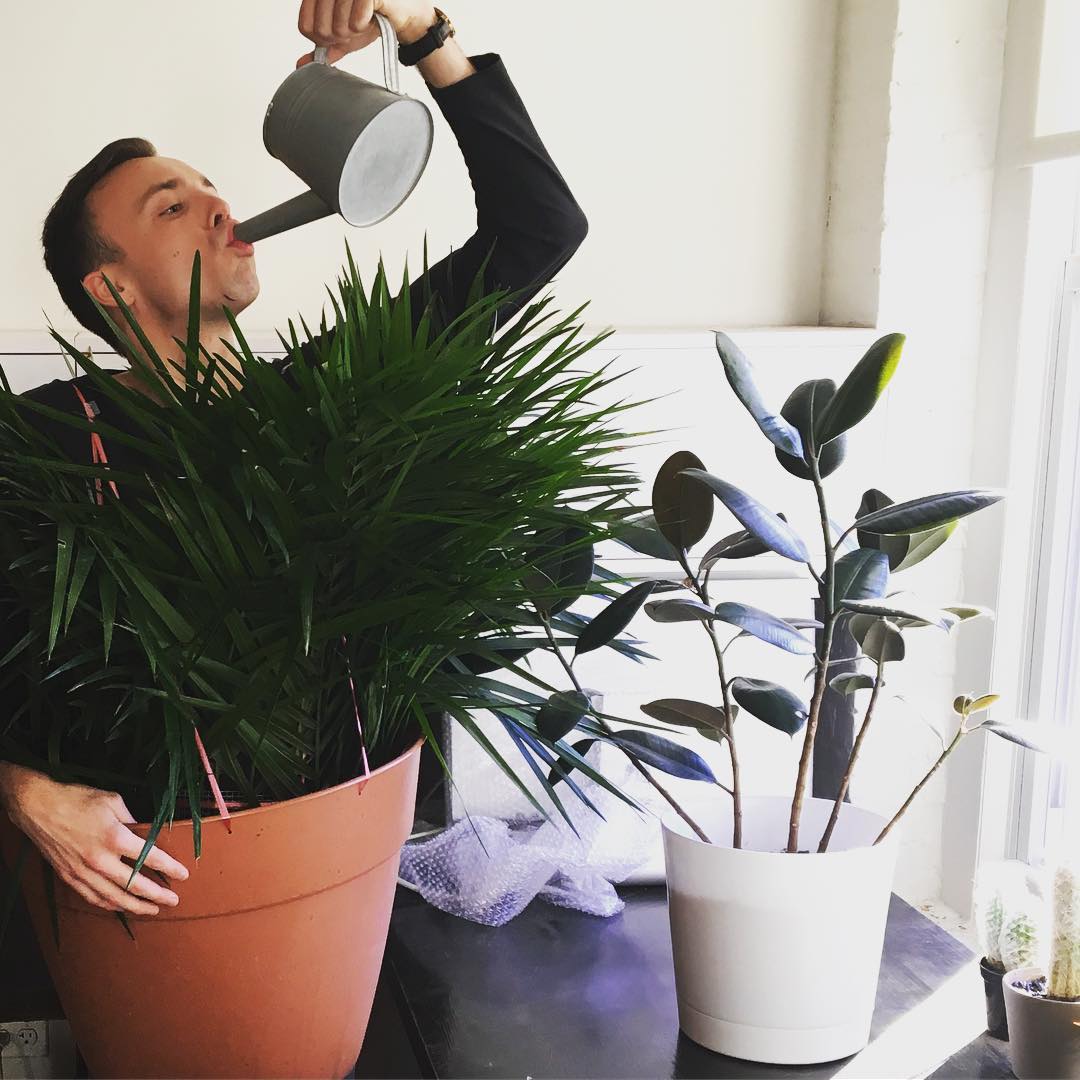 Header Image by @Julia from Pexels, featured image by @Jovita.