If you have ever been on a holiday to Switzerland, you know what a beautiful country it is. A large part of the 26 cantons consists of mountains, pine forests, lakes, and other beautiful scenery. Switzerland is an Alpine country. The Wild Orchid Cypripedium calceolus, also called Lady Slipper, is one of the most spectacular wild European orchids and occurs naturally in Switzerland. Unfortunately, these plants are also often taken from nature and the impact is so huge that nature can hardly recover itself.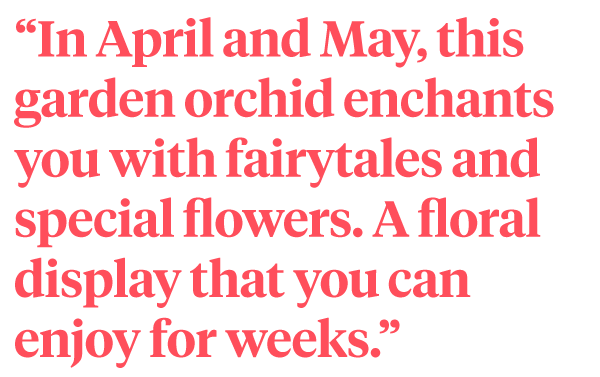 Cypripedium
Cypripedium also called Lady Slipper, is related to the (tropical) Venus' Slipper, a houseplant. In Switzerland, the Lady Slipper appears in open forests, but also on mountain pastures. They can endure (extreme) cold, which they also need for their annual growth cycle.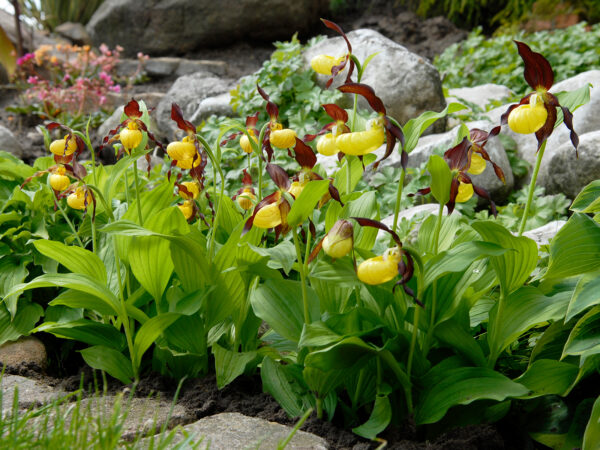 Together with the Swiss Orchid Foundation
The Swiss Orchid Foundation was more than alarmed by the dwindling population of this wild orchid and has contacted Anthura. This company is not only the expert on propagation and breeding of orchids but also has specific knowledge for growing Cypripedium seedlings. The Swiss Orchid Foundation has asked whether they wanted to grow plants submitted by the seed of wild Cypripediums. There are 3,000 mature plants.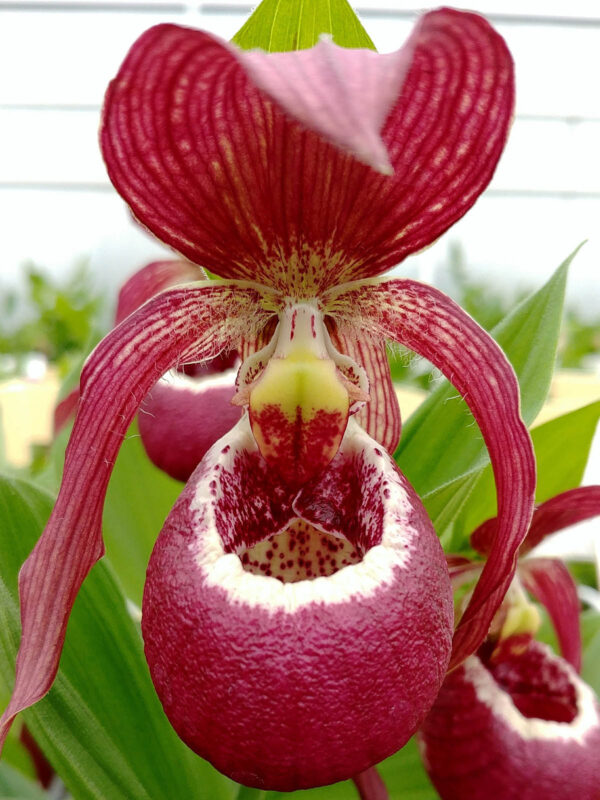 Biodiversity
These plants were replanted in June 2018 on 44 different secret spots in nine different cantons in Switzerland. All places where strong populations were weakened or even had been eradicated. Some of these spots were deliberately chosen so that there will be a connection between the populations. This allows an exchange of genetic material, in order to preserve or even increase biodiversity in Switzerland. A number of plants were withheld as a back-up and for further breeding and production. The reintroduction of these enchanting orchids in nature has also contributed to the preservation of Swiss nature.
Availability
To see this plant in real, you don't have to travel all the way to Switzerland. You can buy this Cypripedium in the spring season at the better florist and garden centers such as Intratuin (NL), OhGreen (BE), Jardiland (FR), and Blomsterlandet (SE). Of course, this plant, which is part of the garden orchid family, is also available online at Tuinorchidee (NL) and Gartenwerkstatt Schreiner (DE).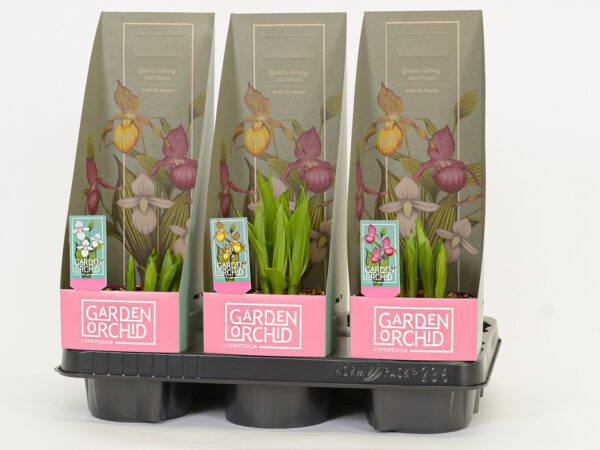 Every Year More Flowers and a Stronger Plant
After the well-deserved winter rest, the garden orchids start to work hard. In spring all kinds of things happen both under and above the ground. The new underground shoots make the plant bigger and stronger every year and provide more flowers. Even after a severe winter and in the shaded areas in the garden.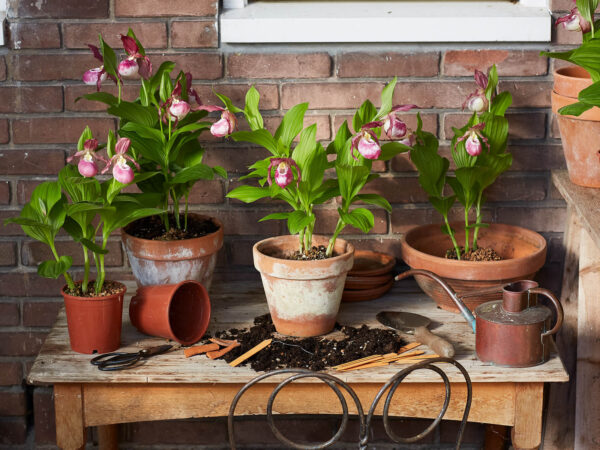 Charming Beauty in Your Own Garden?
You can enjoy the colorful, frost-resistant, and multiannual Cypripedium in your garden. In April and May, this garden orchid enchants you with fairytales and special flowers. A floral display that you can enjoy for weeks. With the purchase of this plant in the store, every consumer contributes a little bit to biodiversity in nature.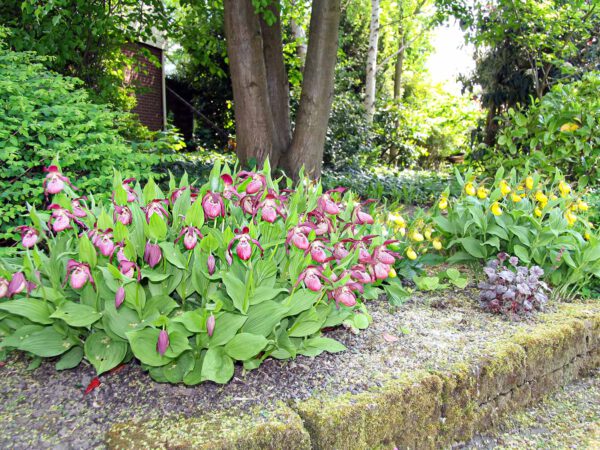 More information
If you are interested in learning more about this particular garden orchid or one of the other members of the garden orchid family, please check out the Garden Orchid website.