Dahlia May Flower Farm, founded in 2014, is a small family operation specializing in growing romantic and fragrant, often heirloom, varieties of flowers. Nestled in the beautiful rolling Murray Hills of southeastern Ontario, Dahlia May supplies fresh seasonal cut flowers and distinctive bouquets to farmers' markets and specialty shops in the greater Quinte area.
Every weekend from March-December the farm hosts a flower market at their popular on-farm Farmstand, where customers can purchase the most beautiful Ontario-grown blooms. Dahlia May also offers floral design services, inspired by nature and changing with the seasons.
Dahlia May Flower Farm Is Surrounded by Vibrant Flowers
Dahlia May Flower Farm is owned and operated by Melanie Harrington. A native of the Quinte area and a lover of nature, Melanie brings to her work a background in art and horticulture as well as a passion for growing beautiful flowers. Melanie completed studies in horticulture and floral design at Loyalist College and has furthered her experience and education by attending programs and workshops throughout the US and Europe.
Melanie Harrington:
"Years ago my parents farmed the very land I now cultivate. Their first wish was to grow their own food; before long they were supplying our local farmers' market with fresh produce. Between rows of tomatoes and beans were the inevitable patches of cut flowers, my father's favorites, and my personal joy.

Already as a young child, I helped my father plant the seeds. There were bold sunflowers that would tower over me. Vibrant zinnias surrounded me with color. Cheerful asters... Together we nurtured them and watched them grow.

Later we worked side by side to pick them. I remember standing on a milk crate arranging this colorful harvest in tin cans lined up on the tailgate of our truck. I was hooked."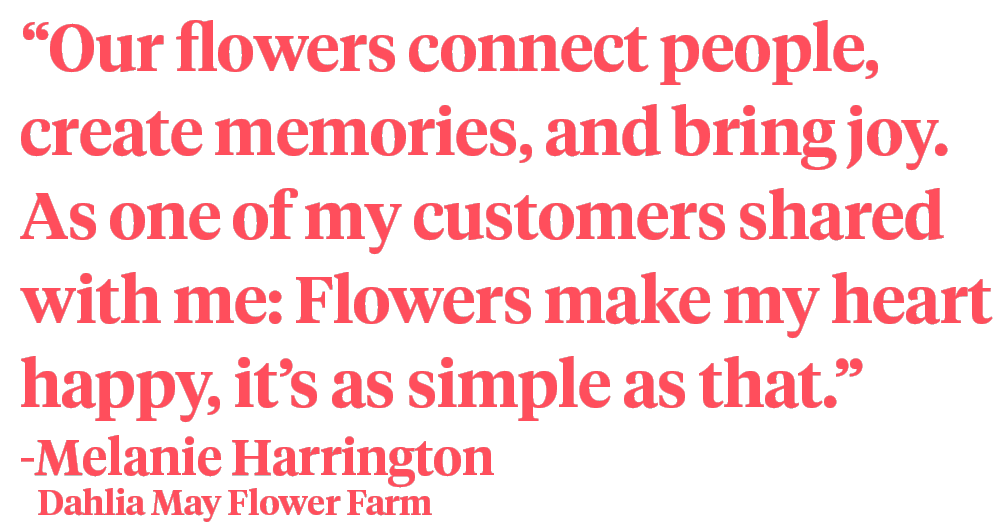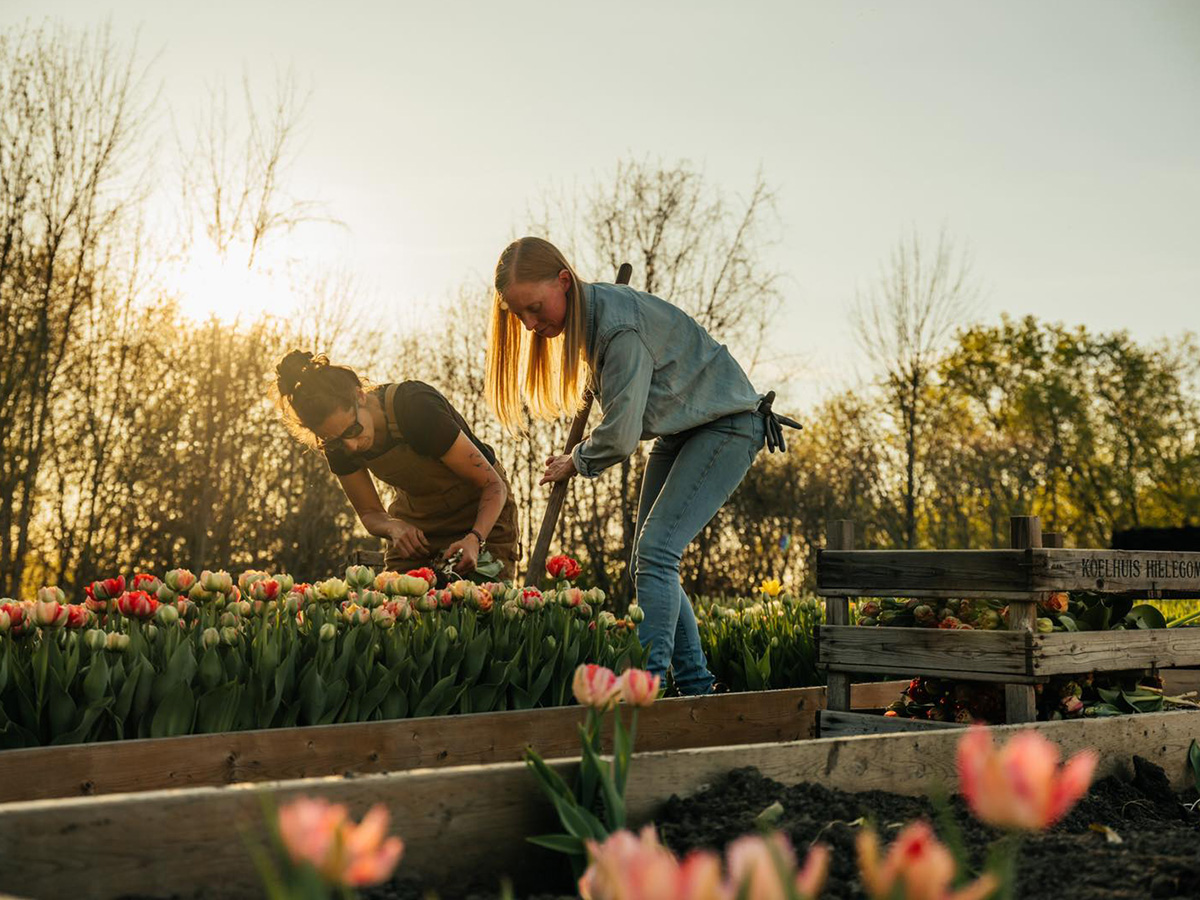 A Source of Comfort and Joy
Life circumstances changed when Melanie's mother became ill and her father began full-time work in a factory.
Melanie:
"I spent many hours at my grandmother's farm down the road where I wandered through fields picking wildflower bouquets for her and for my mother. Every June Grandma's backyard burst with peonies and I would delight in picking them. There were always flowers on our tables. On weekends my father and I would roll up our sleeves and delve back into our own garden. It was our refuge together, a source of comfort and joy, and a deep connection"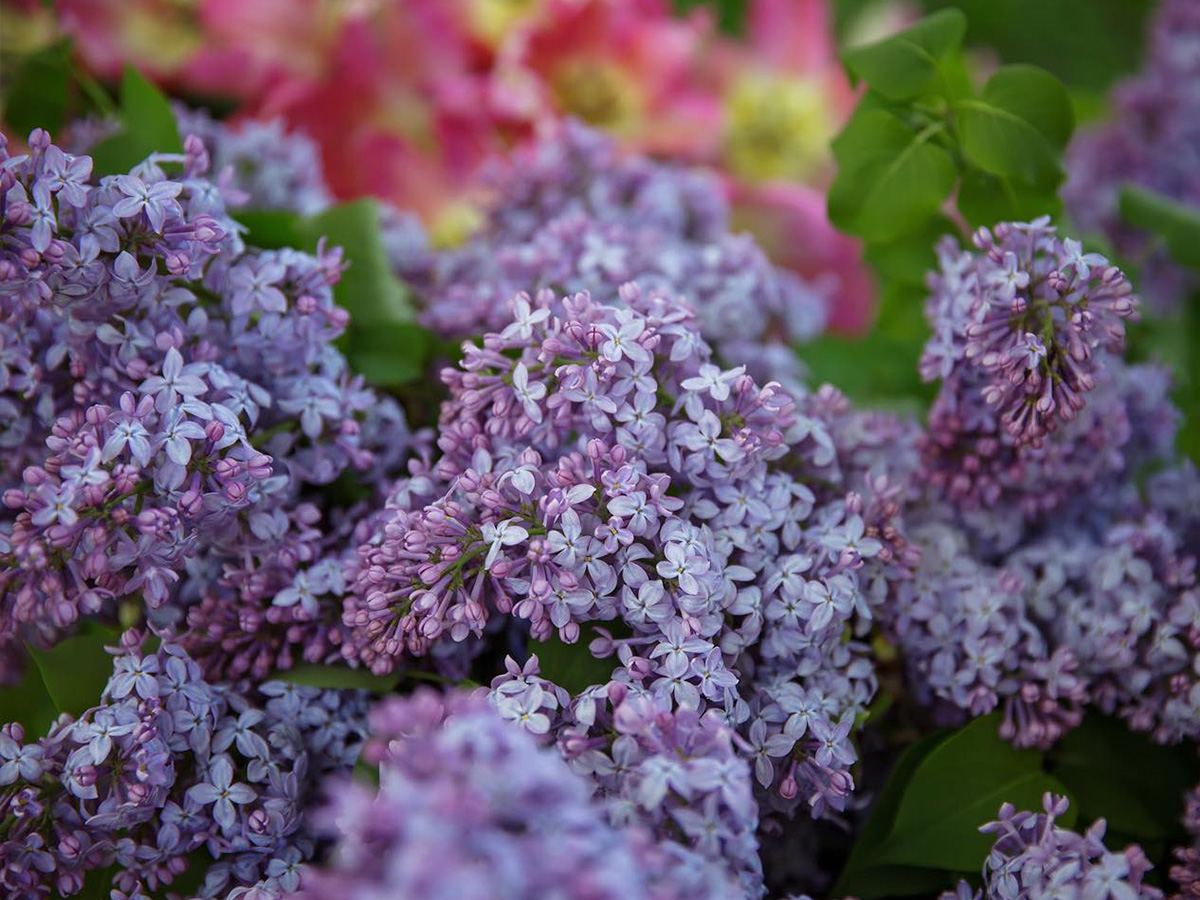 The Love of Growing Flowers
Melanie about the profound relationship with her father:
"My dad was a man who understood the importance of having and creating beauty in our lives in spite of tough circumstances. Our relationship was deeply rooted in our love of growing flowers and was cultivated as we worked side by side. Our greatest joy lay in later being able to make bouquets of our flowers to bring to my mother.

Another of my fondest childhood memories was listening to my father read to me. Not surprisingly, one of our all-time favorites was the story 'Miss Rumphius', the lupine lady of Nova Scotia. He read this delightful tale by Barbara Cooney to me hundreds of times. It resonated deeply for both of us with its abundance of flowers and its message of bringing beauty to the world.

When my father passed away in 2012, my husband and I returned to the family farm. With my perennial awareness of how short life can be, I left my job as a floral designer to rediscover what flowers truly meant to me. I didn't know where this path would lead me; I was, however, certain that the best way to honor my father's memory was to find my true passion and live it."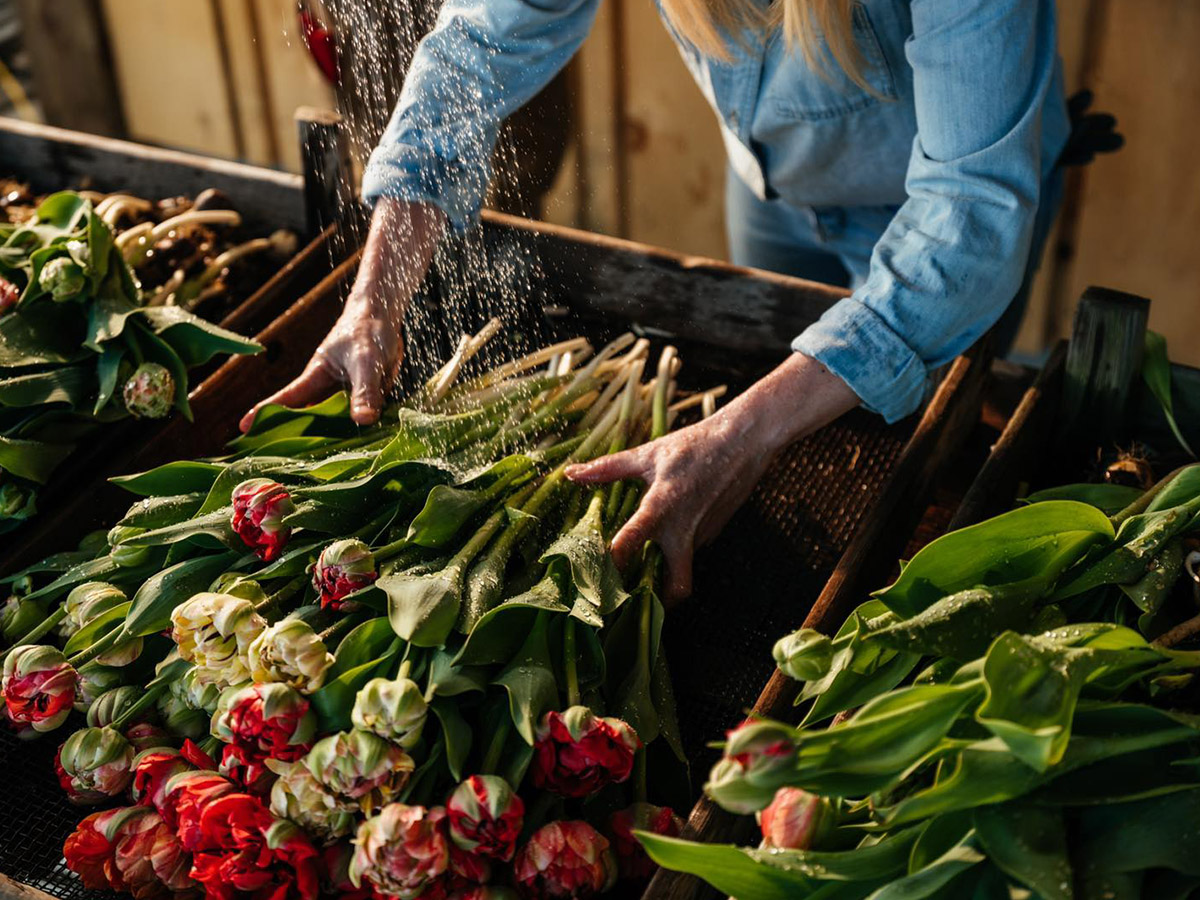 A Journey of Bumps and Hurdles
This journey, full of bumps and hurdles and unexpected turns, culminated in the founding of Dahlia May Flower Farm.
Melanie:
"I am back where it all began, farming lush and romantic cut flowers on our beautiful homestead, working out of our 1885 farmhouse. Many of these blooms are sold at the same Quinte West farmers' market where my parents sold their garden bounty all those years ago. Others may be found at farm markets and specialty stores throughout the area.

We strive to grow high-quality, long-lasting, and distinctive blooms. Our flowers connect people, create memories, and bring joy. As one of my customers shared with me: "Flowers make my heart happy, it's as simple as that." At Dahlia May Flower Farm we are committed to cultivating happy hearts, and, like Miss Rumphius, making the world more beautiful."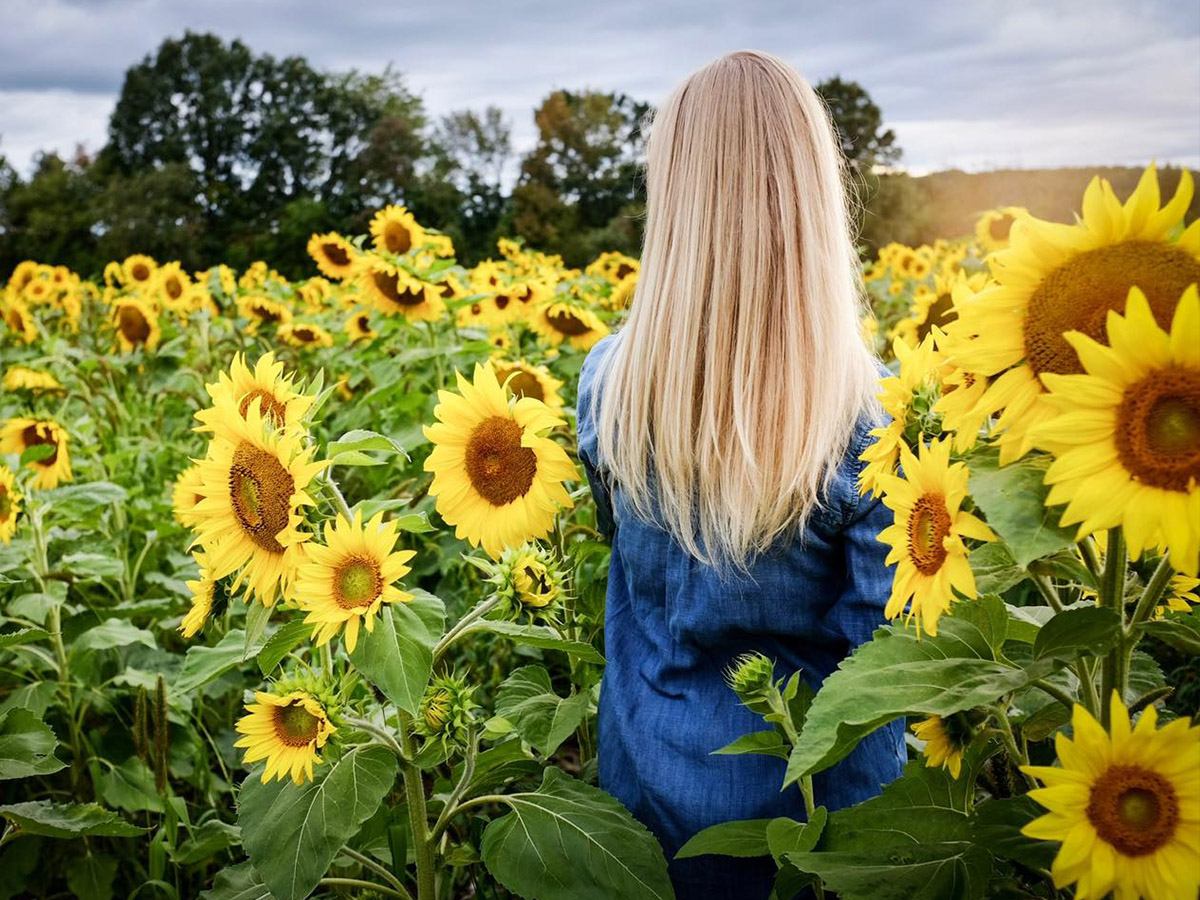 All photos by Dahlia May Flower Farm.