Norm Architects from Denmark has created a - needless to say - spectacularly sustainable greenhouse named "Äng" which has been listed as a Michelin-rated restaurant. You get the best of both worlds: luscious and flavorous top-quality food and a sustainable environment and processes while you eat.
Norm Architects in Charge of Michelin-Star 'Restaurang Äng'
Attention! If you're living in Sweden, you love spectacular food and enjoy spending time in sustainable places that explore the beauty of nature, the Äng Michelin restaurant which was turned into a "greenhouse" in an unreal Swedish landscape.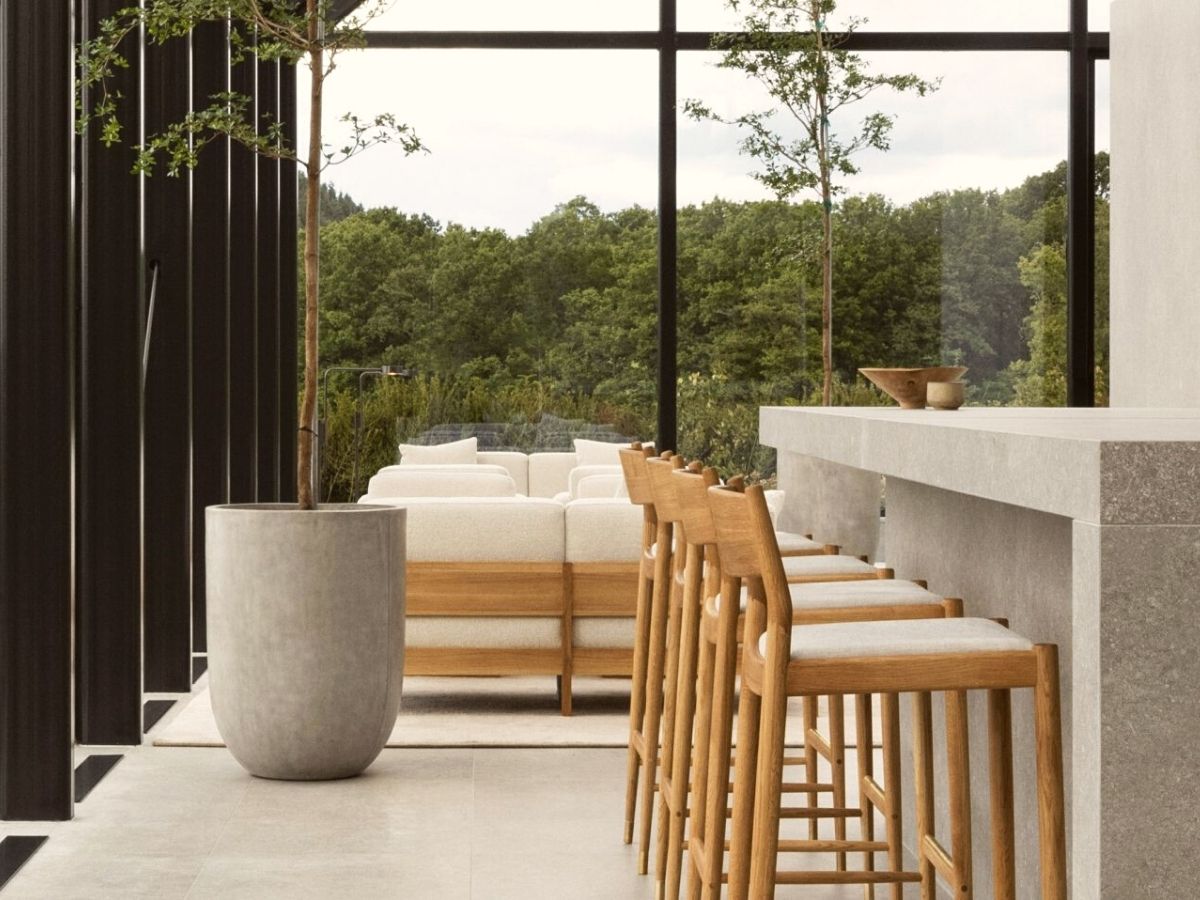 The incredible establishment in Sweden has a luxurious cellar beneath the restaurant and a glasshouse entrance situated in Ästad Vingård town, one of Sweden's most extensive vineyards, in the middle of a meadow.
What Makes Äng a Sustainable Restaurant?
The restaurant's main construction is a simple glass edifice that is held up by a steel frame. With the steel construction on the interior and a smooth surface that mimics the meadow surroundings, the Danish Architect Studio made sure that Restaurang Äng in the Swedish meadows had a design similar to that of an inside-out greenhouse.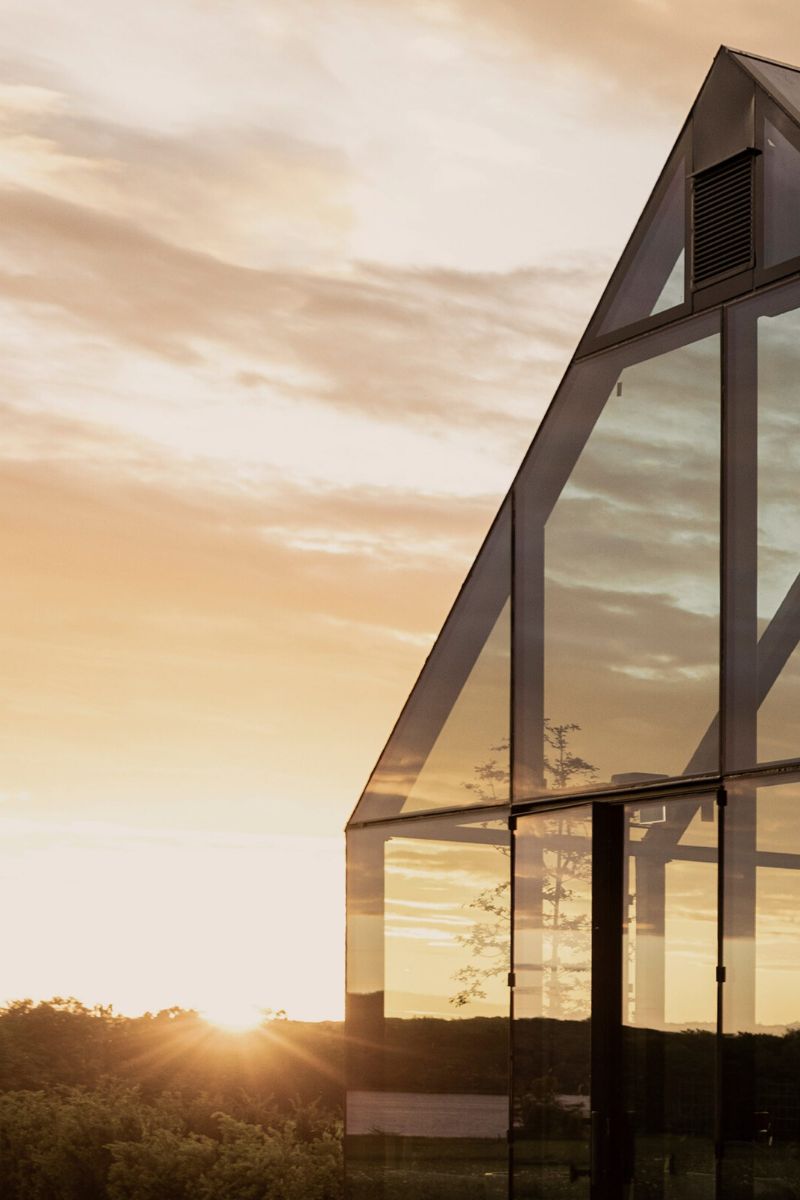 Visitors enter Äng through a glass door which is located along a stone pathway that meanders through the grass and crops. Inside, the stone flooring makes a strong presence, giving the restaurant a warm yet elegant look.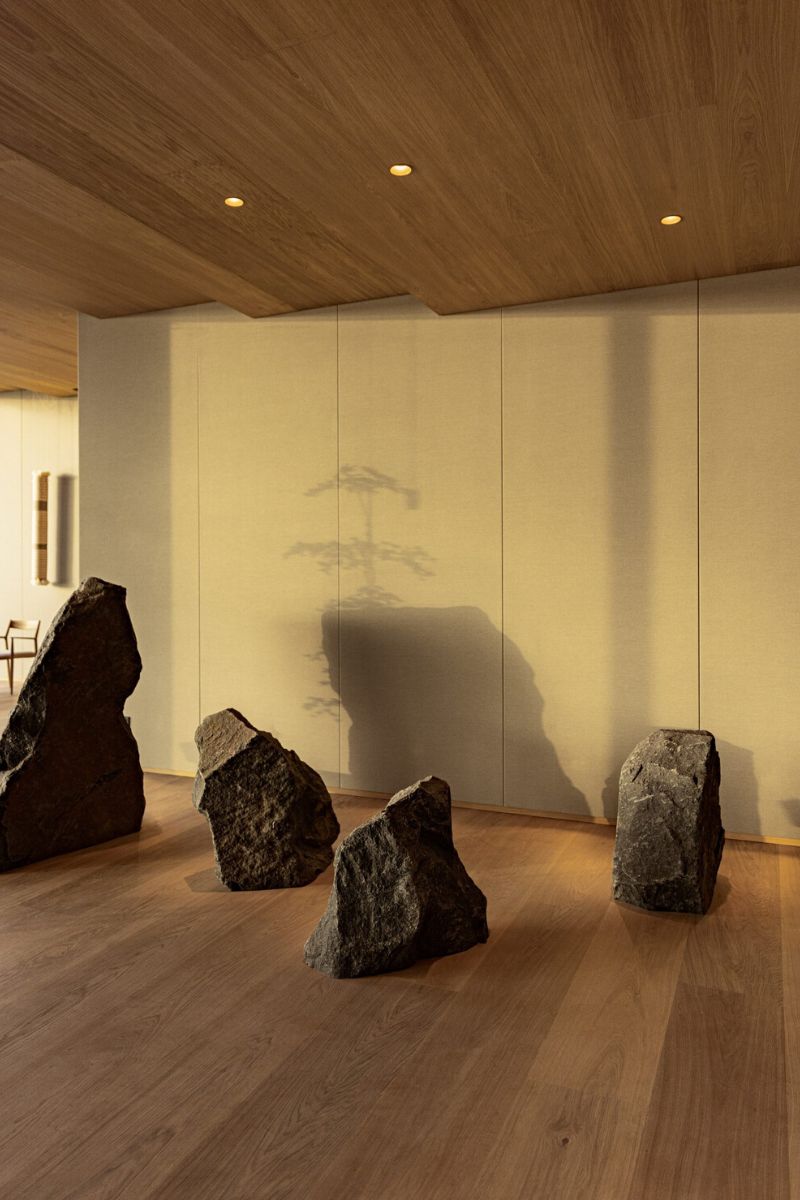 Michelin Star Restaurant
The entrance takes guests past an open kitchen with a stone counter and bespoke artworks of organic forms. Inside, the glass building is designed to give people the feeling that they are sitting in the middle of the field with nothing but clear skies overhead. Frederik Werner, partner at Norm Architects said:
"With inspiration found in both the unspoiled Nordic nature surrounding the premises of Äng and Japanese sensibilities in design aesthetics and craftsmanship, the interior provides a holistic, sensory experience."
Not only that but if you take a look at some of their plates, you'll be fascinated.
Drop Dead Gorgeous Interiors in Danish Architects Äng Restaurant
Karimoku, a Japanese furniture company for which Fredrik Werner serves as design director, provided the oak furniture for the interiors. Norwegian artist Anders Pfeffer Gjengedal created wood and stone sculptures for an eye-catching clean interior design.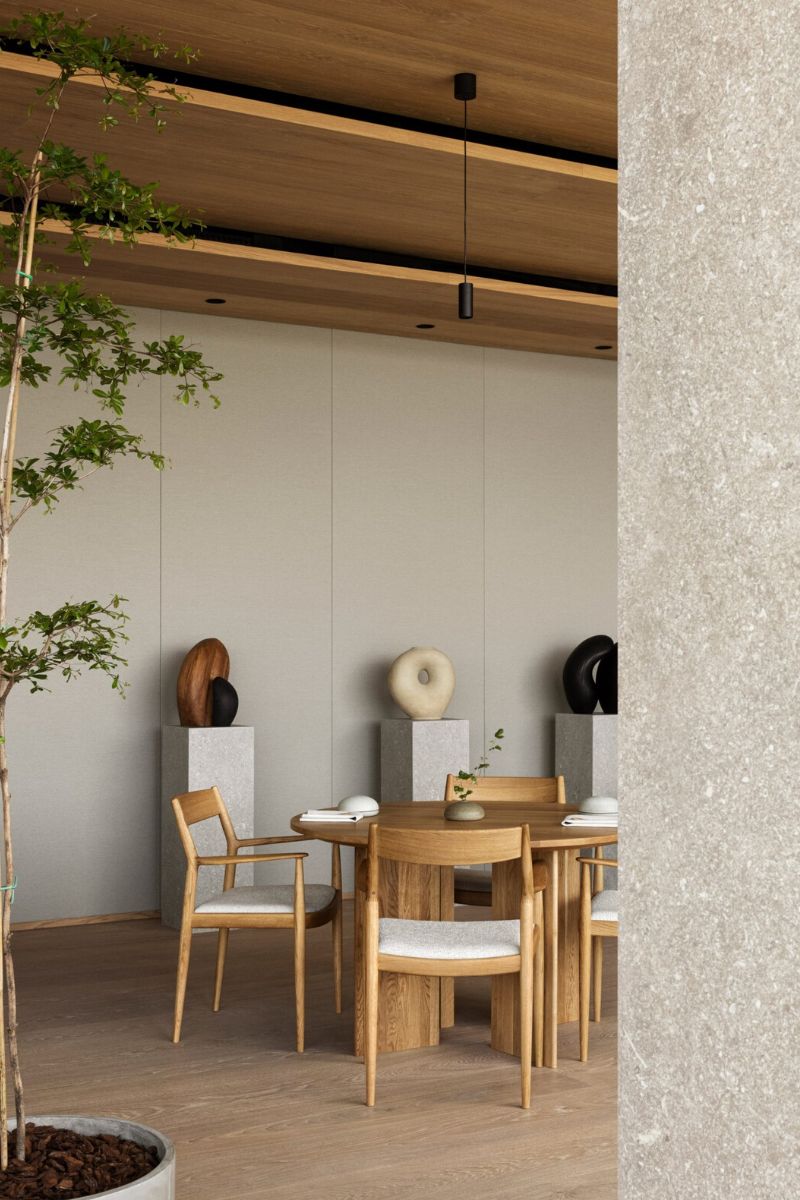 The restaurant's lounge table, made of solid oak and created especially for the restaurant, is one of the main pieces of furniture. The solid wood trolley and an oak serving tray by Keiji Ashizawa, both custom-made items, were inspired by the shoe and umbrella racks near the entrances of Japanese temples.
Even the Plates Are Sustainably Made
The set of plates and bowls is created from green wood, a vintage technique for woodworking that yields unpolished textures and natural forms.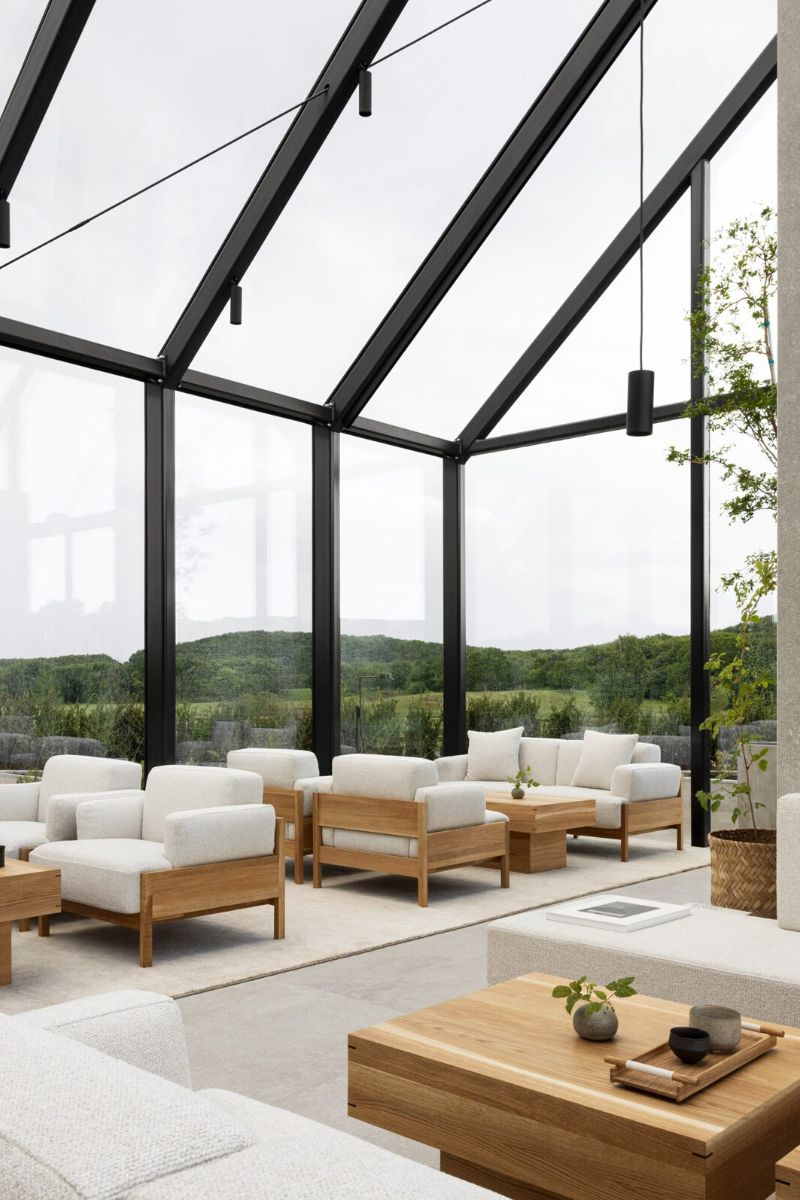 Together with the Swedish design studio Bonni Bonne, a line of tableware was developed to go with the ambiance of the restaurant and the result was absolutely fantastic.
The Mission Behind Danish Architect's Michelin Äng Restaurant
The primary goal of the Michelin-starred restaurant, according to Norm Architects partner Peter Eland, is in many ways to align with Norm Architects' design philosophy- This includes striking a delicate balance between all the sensory experiences that make up a space to create a harmonious setting, where all elements support one another.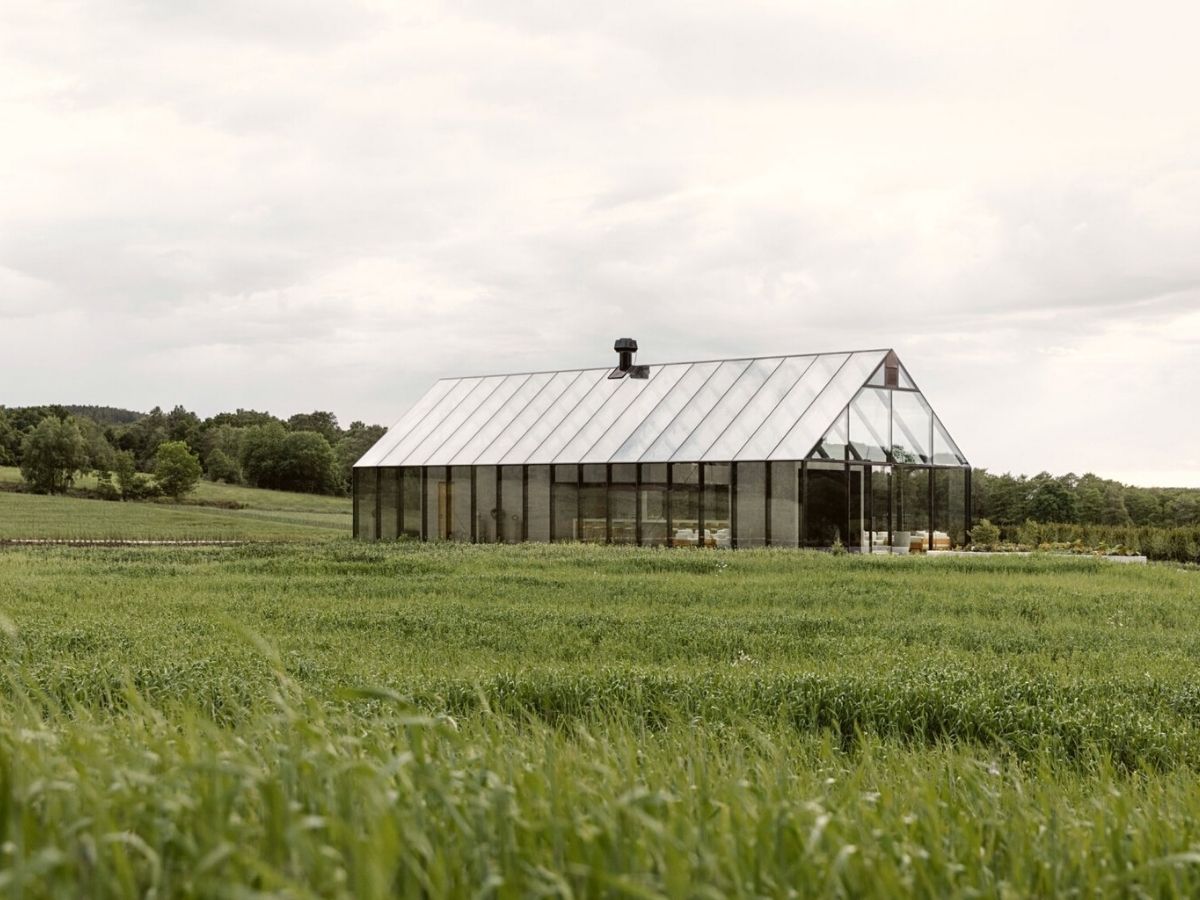 Photos by Restaurang Äng.