If you want flowers that last for up to a month and feature stunning, striking, and bold colors plus a gorgeous-looking wrinkled shape, you're in for a treat with Evanthia x Celosia's colorful collection. Discover the range of two Celosia series in this article, the Act, and the Reprise series!
Everything You Need to Know About Celosia by Evanthia
Besides being one of the most unique blooms out there, one which will definitely add protagonism anywhere, anytime, celosia is a popular cut flower nowadays. It is a stunning flower that is very known or referred to as a retro cut flower. But not only that, Celosia can be associated with some of the most popular fashion trends nowadays: extreme shapes and bold colors.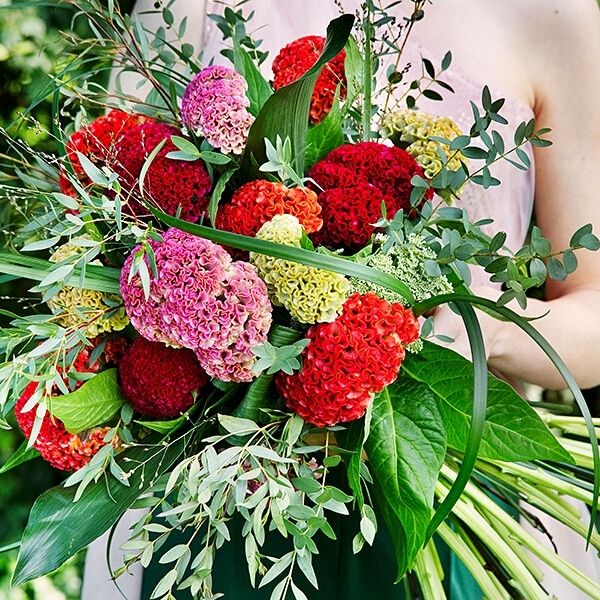 Fashion shapes and textures are all in for the summer season and Celosia is also here for it! They are both interrelated because extreme shapes in clothes and shoes dominate the runways, while gorgeous, spongy shapes dominate the Celosia series. Shapes many floral designers around the world are looking for, to give that extra 'wow-effect' to their flower arrangements and bouquets. In fact, Celosia varieties are already seen in many fashion decor events and make the spectrum of extreme shapes and textures come to life even more! The beautiful blooms are compared with some of the current and most iconic fashion pieces that embody exuberant shapes such as shoulder pads, given their texture and sponginess.
Evanthia Is a Dutch Breeder of Celosia
Dutch flower breeder Evanthia explains more about the breeding of their Celosia varieties in this video.
Discover the Celosia
At Evanthia, which is the creator/breeder of new flower varieties, such as the Celosia, there's not only one Celosia variety to choose from, but 8 jaw-dropping flowers you'll want to make yours. In two series. The Act series, and the Reprise series.
Celosia Act
The Celosia Act offers a wonderfully exotic play of colors with laser-sharp uniformity. The Celosia Act series is the market leader in Europe for Celosia cristata and sets the standard at a very high level. Celosia Act has it all: broad, voluminous flower combs; radiantly bright colors; tall, sturdy, unbranched stems, and long vase life. For the grower, the Act series also offers numerous advantages. The high level of uniformity in plant development and cultivation speed between the varieties is exceptional, ensuring laser-sharp uniformity in production
Check them all out below!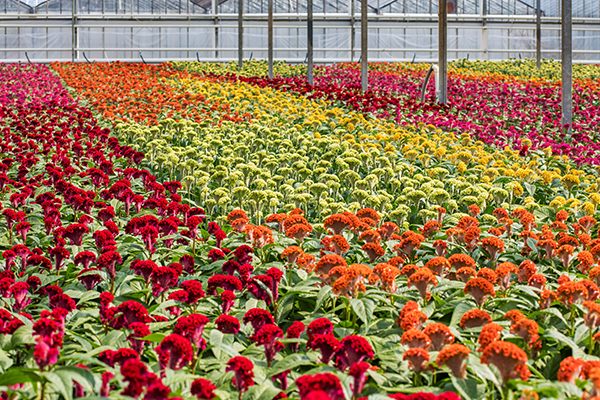 1. Celosia Argentea Cristata Act Dara (Velvet)
Celosia Act Dara is the purplish-red shaded velvety variety from the popular Celosia Act series. Known to be the market leader in Europe, the Celosia Act series sets a very high standard for Celosia Cristata. Want to know why floral designers absolutely love this bloom? It has it all. From broad, full flower combs, radiant bright colors, and long sturdy, unbranched stems, to a very long vase life, this bloom will become one of your favorites in no time.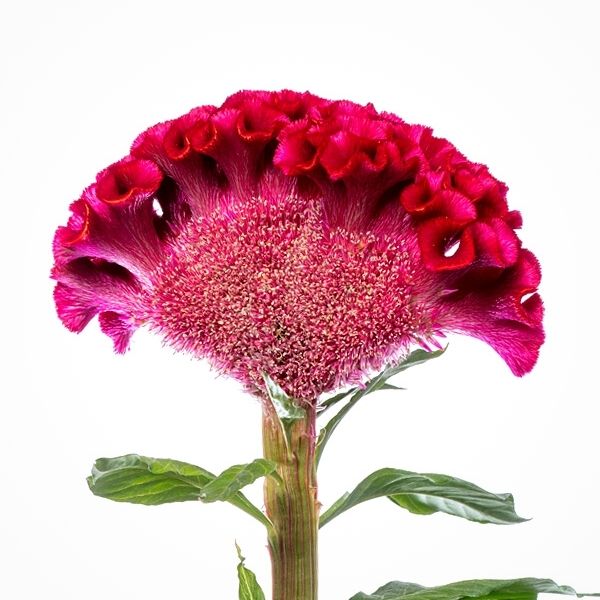 2. Celosia Argentea Cristata Act Diva (Copper Red)
The chance to keep discovering the complete range of celosia by Evanthia is here and they can sure confirm you're going to love this one as well! Celosia Act Diva has an extravagant, yet unique red, copper color, which blends perfectly with trendy earthy tones. Because the Celosia act collection by Evanthia offers such high-quality blooms, it has quickly gained popularity not only for its marvelous, innovative shape but because of its distinctive copperish color. In addition to its unique color, this new variety offers a high production per square meter and very high uniformity.
3. Celosia Argentea Cristata Act Inca (Yellow)
This flower series is a very special collection that captivates your eyes at first sight. These gorgeous blooms have a way of going into your heart just by seeing them and the Celosia Act Inca in yellow is no exception. Included in the range of Celosia by Evanthia, the yellow color makes a powerful impact with its sunshine-like color, making sure to turn any frown upside down and make the best out of your day.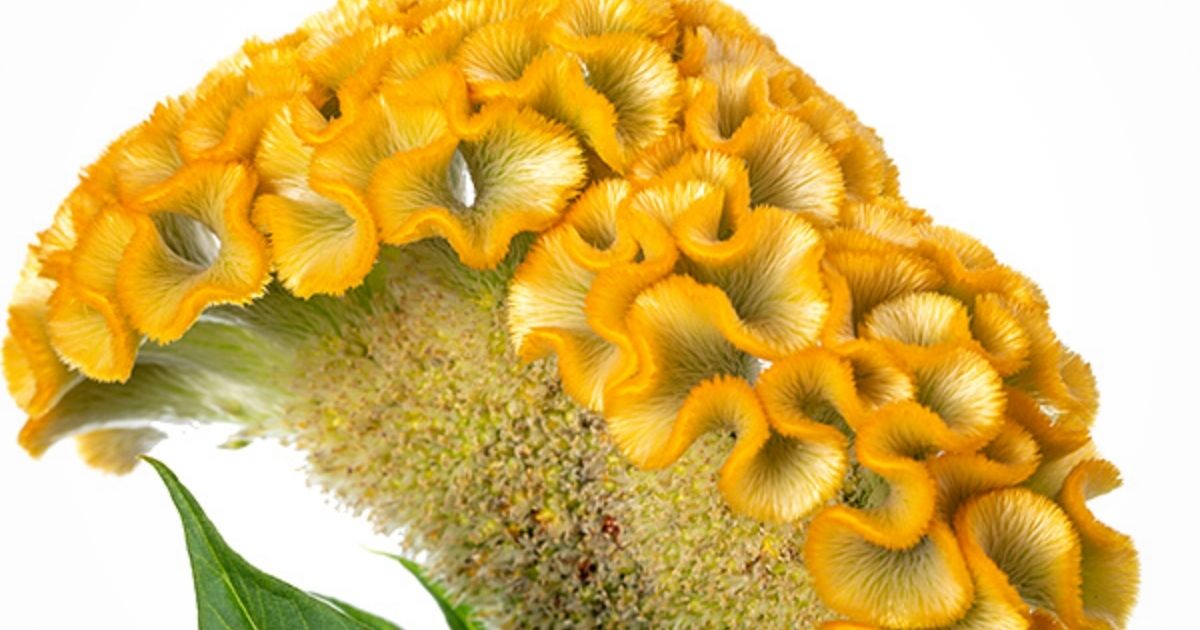 4. Celosia Argentea Cristata Act Rima (Rose)
Any pink lovers around? When you discover the complete Celosia collection and see that there is a beautiful pink shade ready to be yours, you'll want to get yours immediately! Celosia Act Rima has a beautiful intense pink color that steals attention at first glance. The secret of this variety's magic lies in the edges of the velvet twists on Rima's comb, which are a contrasting golden yellow in color, creating a playful depth effect.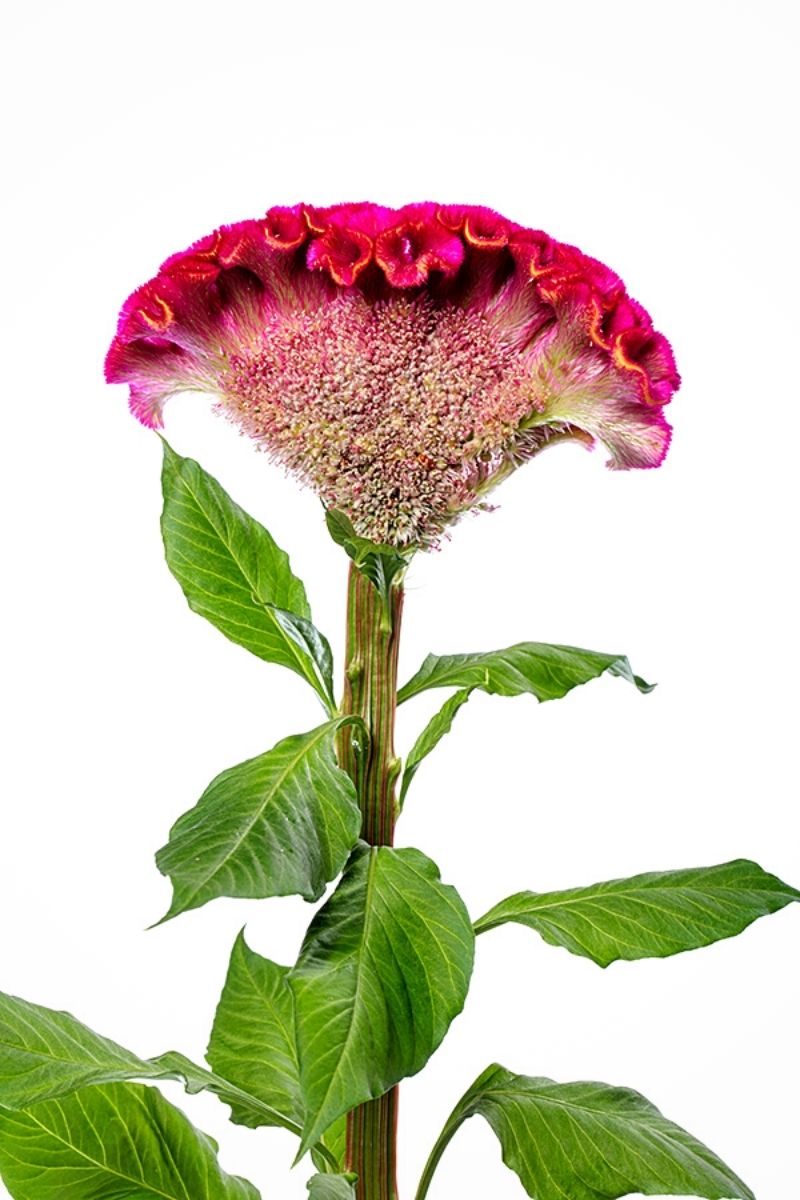 Celosia Reprise
Reprise targets the high end of the market and has a more compact growth habit combining impressive, velvety crested flowers that rise above leaves that are notably smaller. Celosia cristata Reprise produces flowers until December and a such fills the gap that exists from October and onwards when supply volumes of celosia cristata traditionally decrease.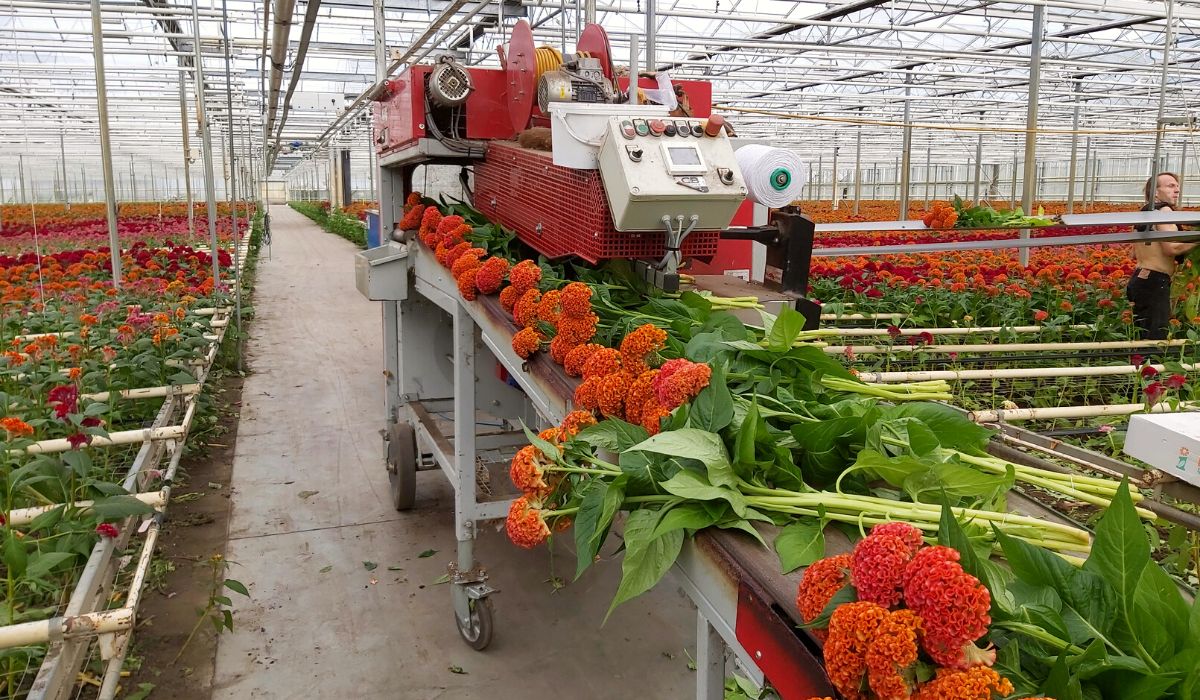 5. Celosia Argentea Cristata Reprise (Velvet)
Another star is born and it's called Celosia Reprise in velvet tones! This flower features a luscious and striking reddish-purple color and a high degree of uniformity. Have you ever seen a more beautiful bloom than this? Although Reprise is a relatively new Celosia series, the collection is quickly gaining popularity due to its out-of-the-world combo: beauty and perfect shape.
6. Celosia Argentea Cristata Reprise (Orange)
Time after time, Celosia Reprise in a bright vivid orange color convinces floral designers and growers that it is one of the most perfect, if not the most perfect type of bloom for the upcoming summer. Summer really screams bright, bold colors, and this orange shade can confirm it. Reprise is a relatively new Celosia series, developed for exclusive segments. This attractive series has compact, finely structured, full combs and striking colors that give it its stunning charmer.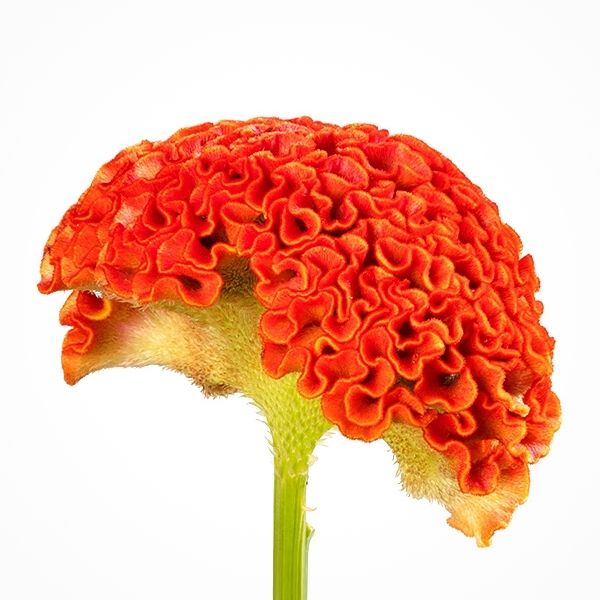 7. Celosia Argentea Cristata Reprise (Yellow)
In the mood for the perfect, sunny, bright summer? This Celosia Reprise in yellow is here to give you high doses of yellow color and joy with its perfect yellow tonalities. Celosia Reprise Yellow has a cool shade of yellow, which fits well in natural bouquets and arrangements, especially this time of the year when weddings are predominating the summer season! This attractive series has compact, finely structured, full combs and striking colors.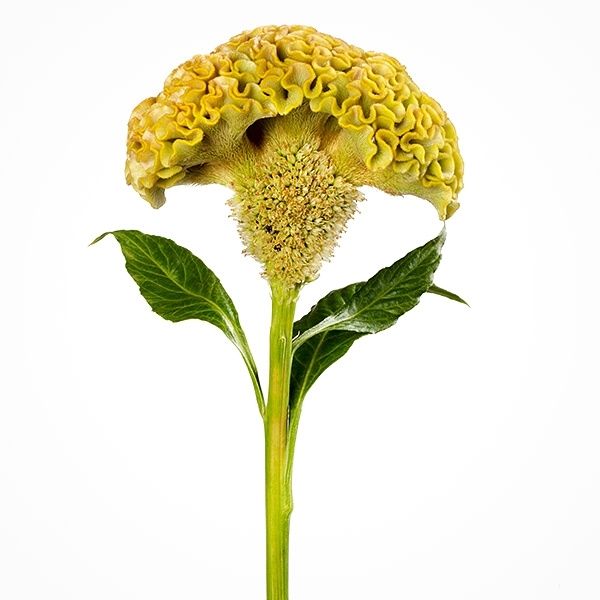 8. Celosia Argentea Aristata Reprise (Rose)
Ready to discover the last variety in the complete range of Celosia by Evanthia? Of course, the Celosia Reprise Rose could not be left out of this stunning series. If you want to create the most superb and exquisite floral arrangement for the summer series, Evanthia strongly recommends bold colors like this pink one to create harmony, yet a colorful impact in every space.
If you're curious to discover more about the complete range of Celosia by Evanthia and the wonderful combinations you can create, click here!