The creative behind
Eyes Like Wildflowers
, Charlie, is all about edgy floral art. She uses both dried and fresh flowers to style weddings, events, and business venues. The cool thing about creatives is, that it mostly doesn't stop there. There's more! Everlasting florals is what Charlie also does best. Her 'Flower Bar' consists of everything dried which can last for a long time.
Australian Dried Flower Designs
Her Instagram feed is filled with flower selfies, business installs, and other pretty dried things from her flower bar. Just check out the flower frames she's creating and make sure to thank us later when filling your shopping cart online. Workshops for dried flower wreaths and flower domes are also on her menu. Charlie is one to watch when it comes to swooning over pretty images of dried flowers and inspirational designs.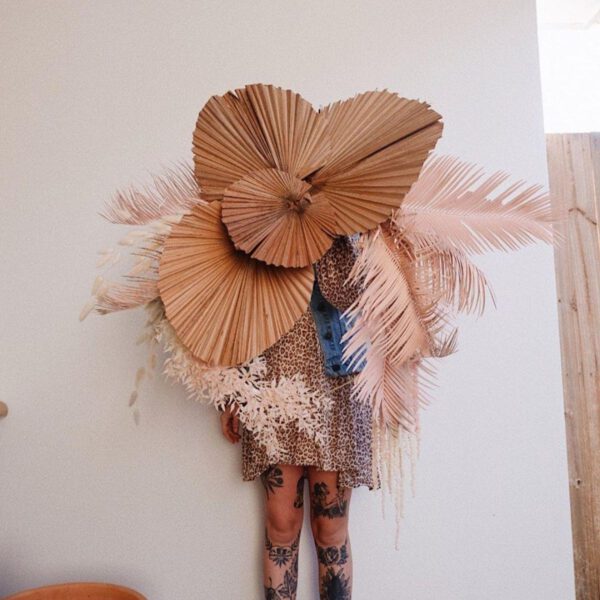 One to Watch!
A few of her works are featured in this article for you to get a good vibe of this Australian dried flower wizard.