British florist, Elizabeth 'Lizzie' Newcombe already knew that she wanted to be a florist as soon as she left school. Essentially, her love for floristry manifested itself when she fell in love with the concept of being in a creative industry that reflected the beauty of nature. And with that, she pursued most of her training in the trade at an agricultural college in the South of England.
Flowers, she felt -and still feels the same way - have a way of playing a significant role in people's lives. And, in the same breath, they still remain a universal language that practically everyone understands. Here's Elizabeth's introduction as she goes to represent the UK and Ireland in her home country, against 19 other globally acclaimed florists at the Interflora World Cup 2023 in Manchester.
By All Means, a Winner in Many Floral Competitions
Elizabeth's career in floristry is marked by many achievements. Her profession effectively developed as she began working on event installations in London, which was followed by competing in numerous international competitions.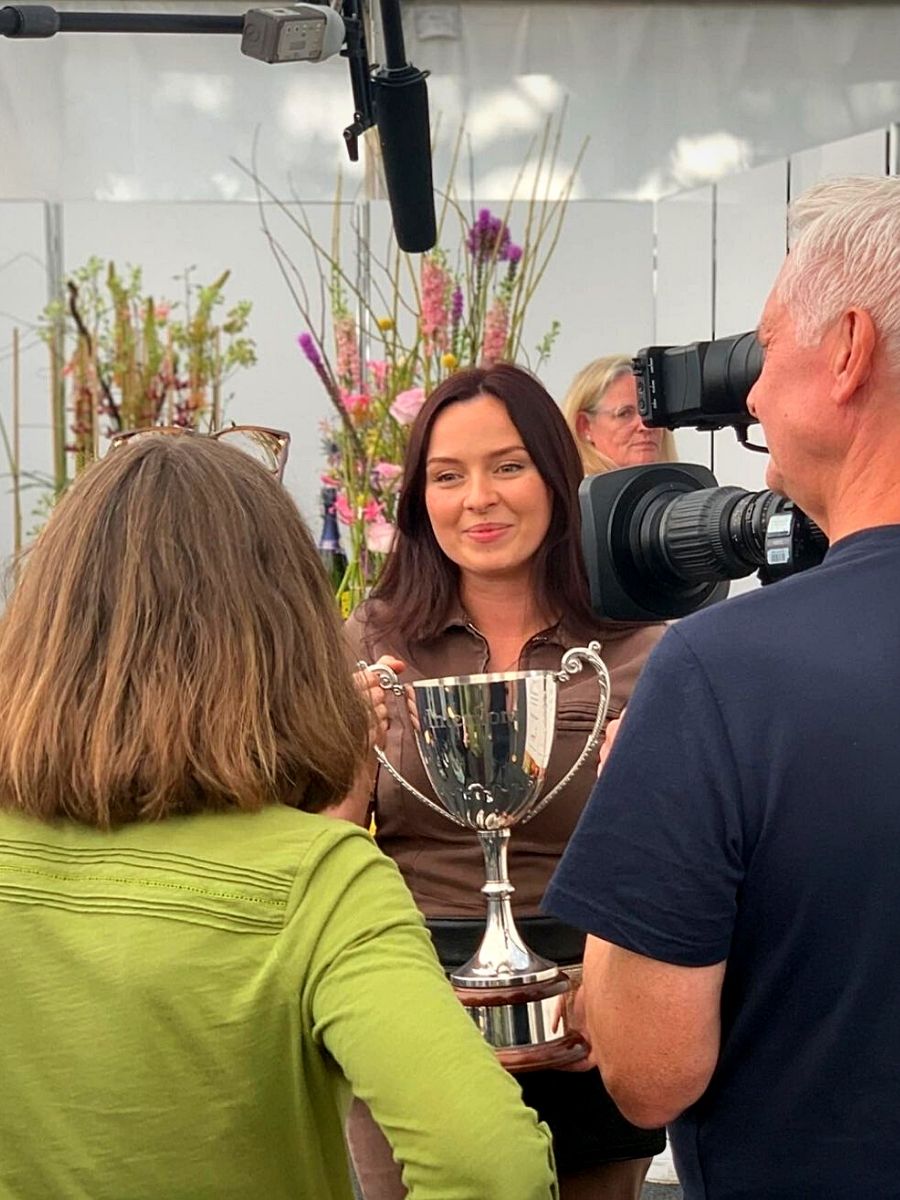 But perhaps winning the much-envied gold medal at the RHS Chelsea Flower Show and the title of Best in Show, along with RHS Young Chelsea Florist of the Year 2019 remain achievements that she remains very proud of.
Elizabeth Newcombe:
"I knew I wanted to become a florist as soon as I left school, which was now (almost) ten years ago. I fell in love with the concept of being in a creative industry that reflected the beauty of nature, and did most of my training at an agricultural college in the South of England followed by competition training at Moreton Morrell College."
But the ultimate experience for her is being picked as the UK's representative at the Interflora World Cup 2023. Indeed, this would be every florist's greatest achievement: representing one's country in the premier floral competition.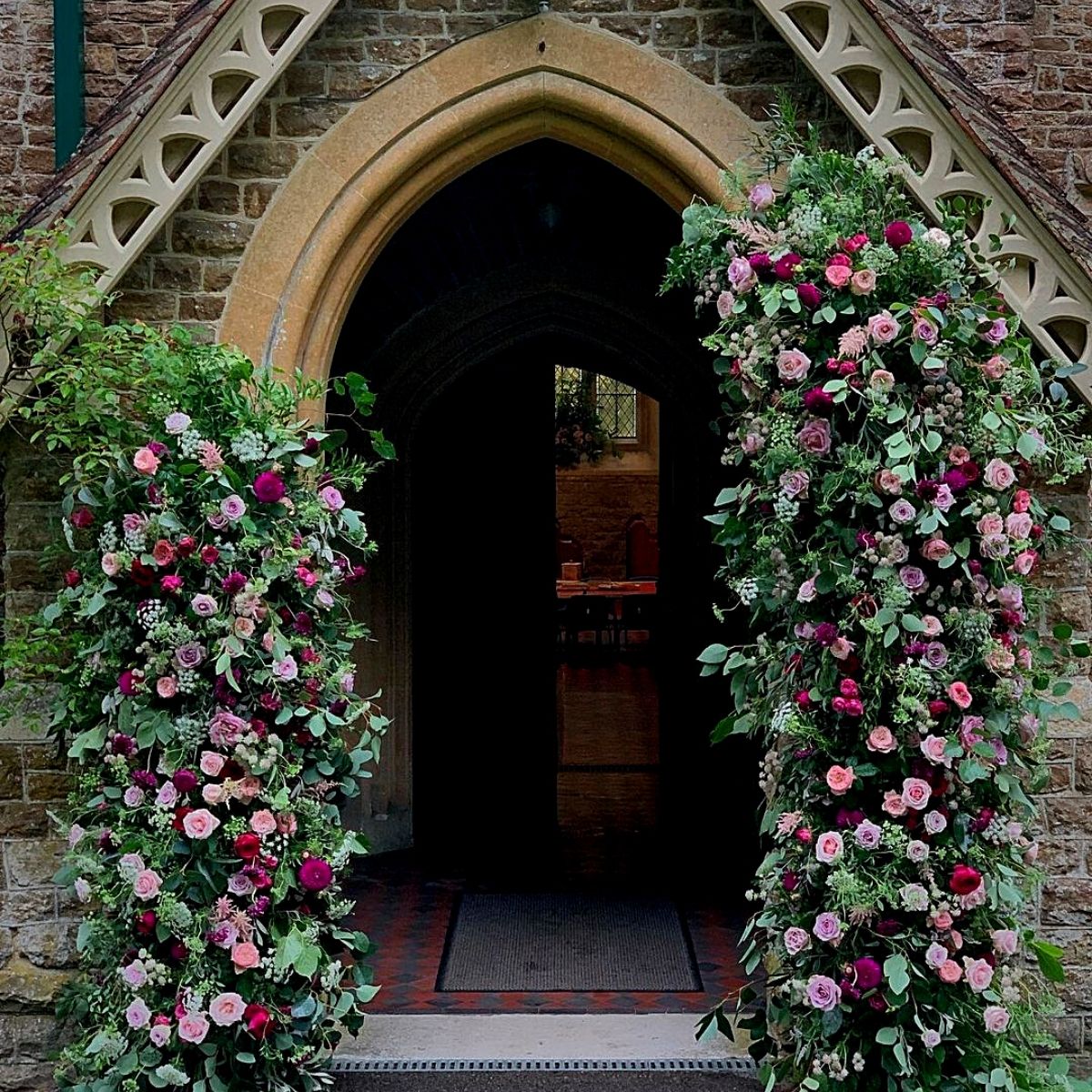 A Floral Design Company Run by Award-Winning Florists
Throughout all her studies and work experience, Elizabeth's dream was to one day own her own wedding and event florist business that provides bespoke services. She also wanted to provide workshops for customers and encourage as well as inspire new young florists into the industry, as she herself was inspired.
In Bramley, a village in Waverly, Surrey in the southeast of England, Elizabeth finally got the opportunity to practice her trade as a florist. She runs the Botanical Company, a vibrant floral design enterprise set in the heart of the Surrey Hills, which she started.
The Botanical Company delivers luxurious and bespoke flowers for weddings, events, and floral design workshops, and she is the company's managing director. It is a company made up of a dedicated team of award-winning florists who pride themselves on being able to deliver the very best of floristry.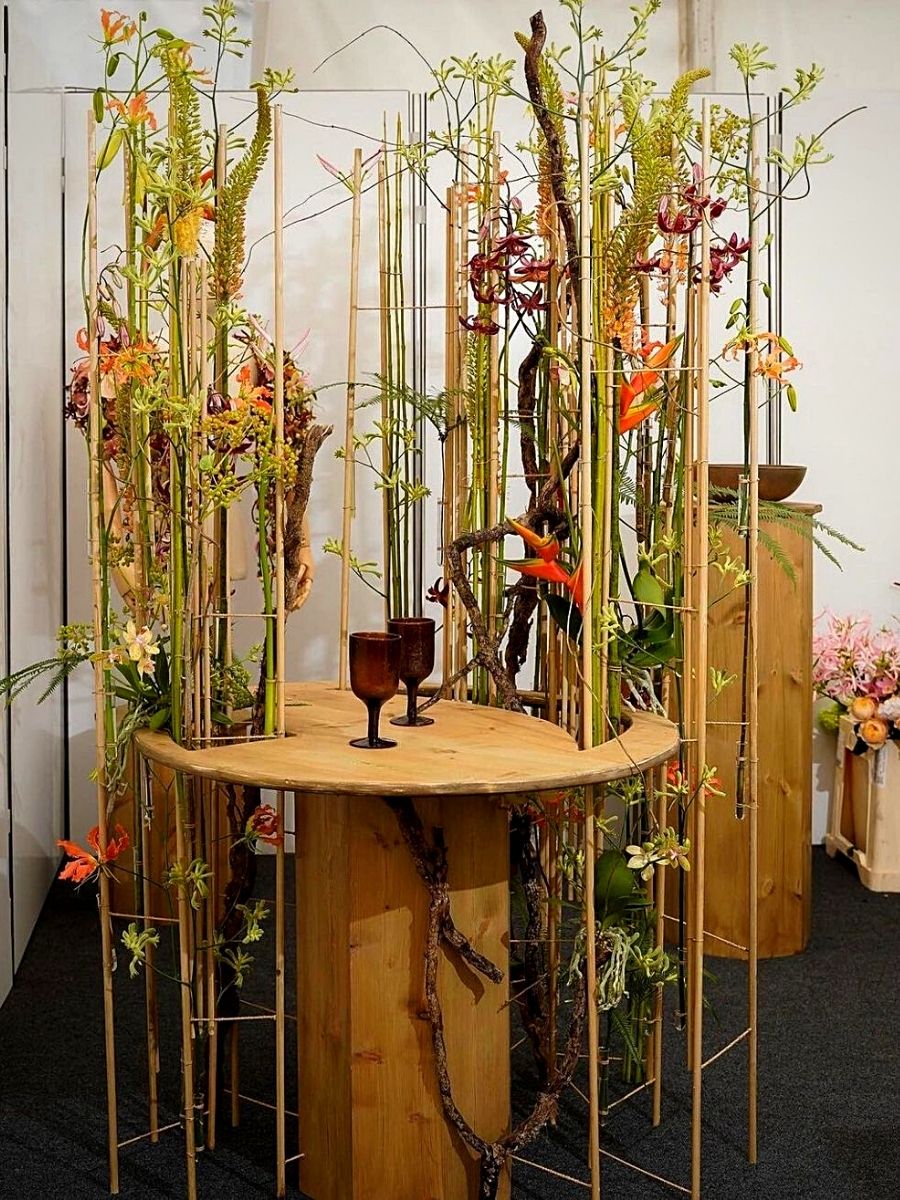 From the Accolades for Her Efforts in Floral Design…
The British florist definitely has a knack for creating exquisite floral designs, and everything floristry. It is no wonder she has been recognized and acknowledged numerously in different instances.
While still training for her Master's Diploma in floristry, she represented the UK on multiple occasions as a participant of Team UK in the Skills Olympics with Worldskills with the Championship being held in Russia in August 2019. This competition got significant airplay on the BBC and Elizabeth, in turn, found herself giving interviews to the media on BBC Breakfast and throughout the competition days in Kazan. A challenging four-day competition saw Elizabeth being awarded a Medallion of Excellence, following next in the scoring to the four gold medalists, and putting her in 5th place globally.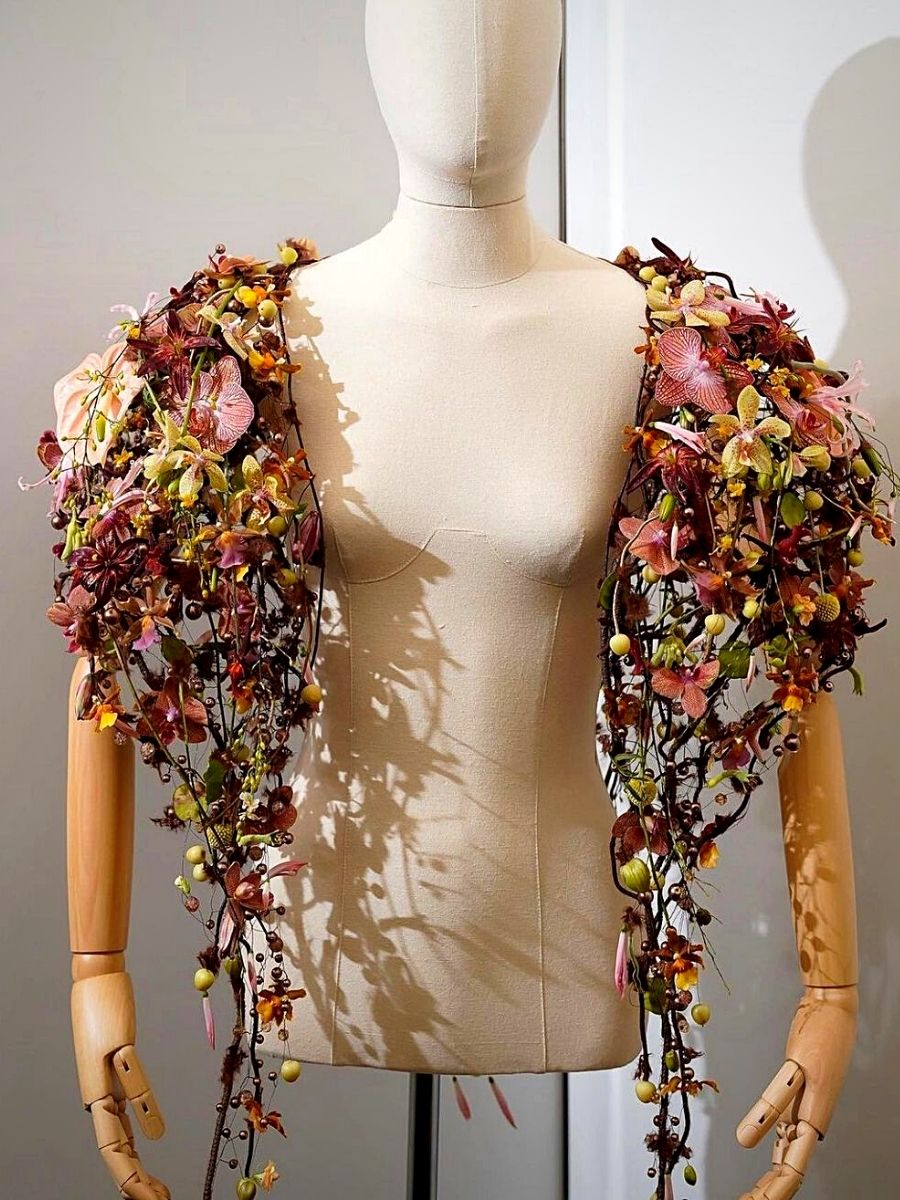 She then got an invitation to participate in the Chelsea Young Florist of the Year 2019 competition which involved designing and creating a floral crown to celebrate the 200th anniversary of Queen Victoria's birth. It took over 300 hours to create this floral crown for which she was delighted to earn a gold medal for her floral crown, and the title of Young Chelsea Florist of the Year 2019.
… to the Interflora World Cup 2023
In July 2022, in a stiff final at the RHS Garden Bridgewater in Manchester, she was crowned Interflora Florist of the Year 2022. The final event which was held in front of a live audience had each florist having to complete four tasks devised to test their skills, push the boundaries of their art form and encourage creativity and innovation, all under the theme 'Growing Together.'
And with that, she was picked to represent the UK and Ireland at the Interflora World Cup 2023.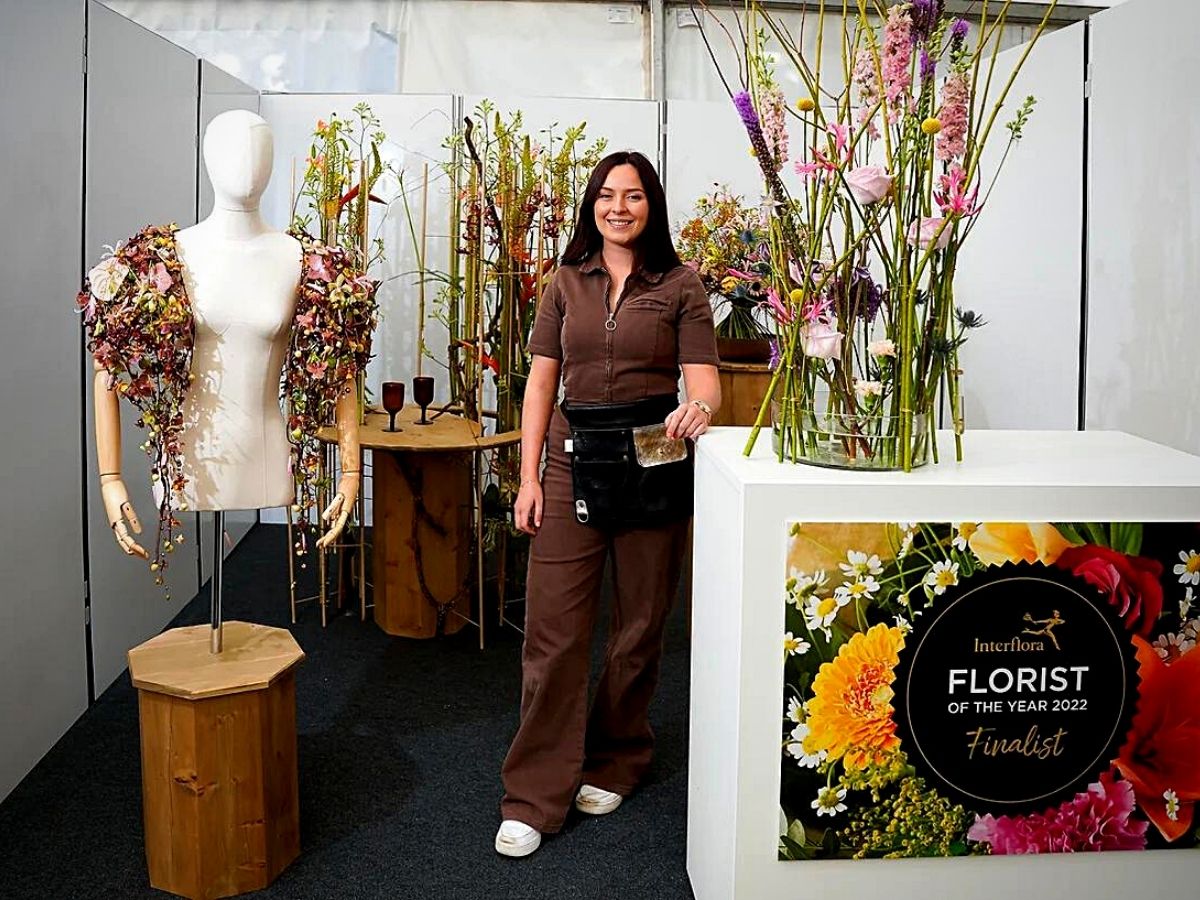 On achieving this feat, Elizabeth said:
"I can't believe I'm Florist of the Year, next step is the World Cup. Tonight we're going to celebrate, catch up on some sleep, and then we're going to get the designs rolling and the ideas flowing ready for next year."
So, Where Does She Draw Her Floral Design Inspiration From?
She reveals that she often draws her inspiration from nature itself and the structure of plants, flowers, and contemporary sculptures.
Elizabeth adds:
"It's not until you really look at the detail within each flower and structure that you realize how truly amazing nature is. Alongside my passion for floristry itself and running my business in Guildford, I'm fascinated with the elements of performance psychology behind competitors and am currently studying for a degree in this field. So, when I'm not at work or competing, I'm often immersed in something along those lines!"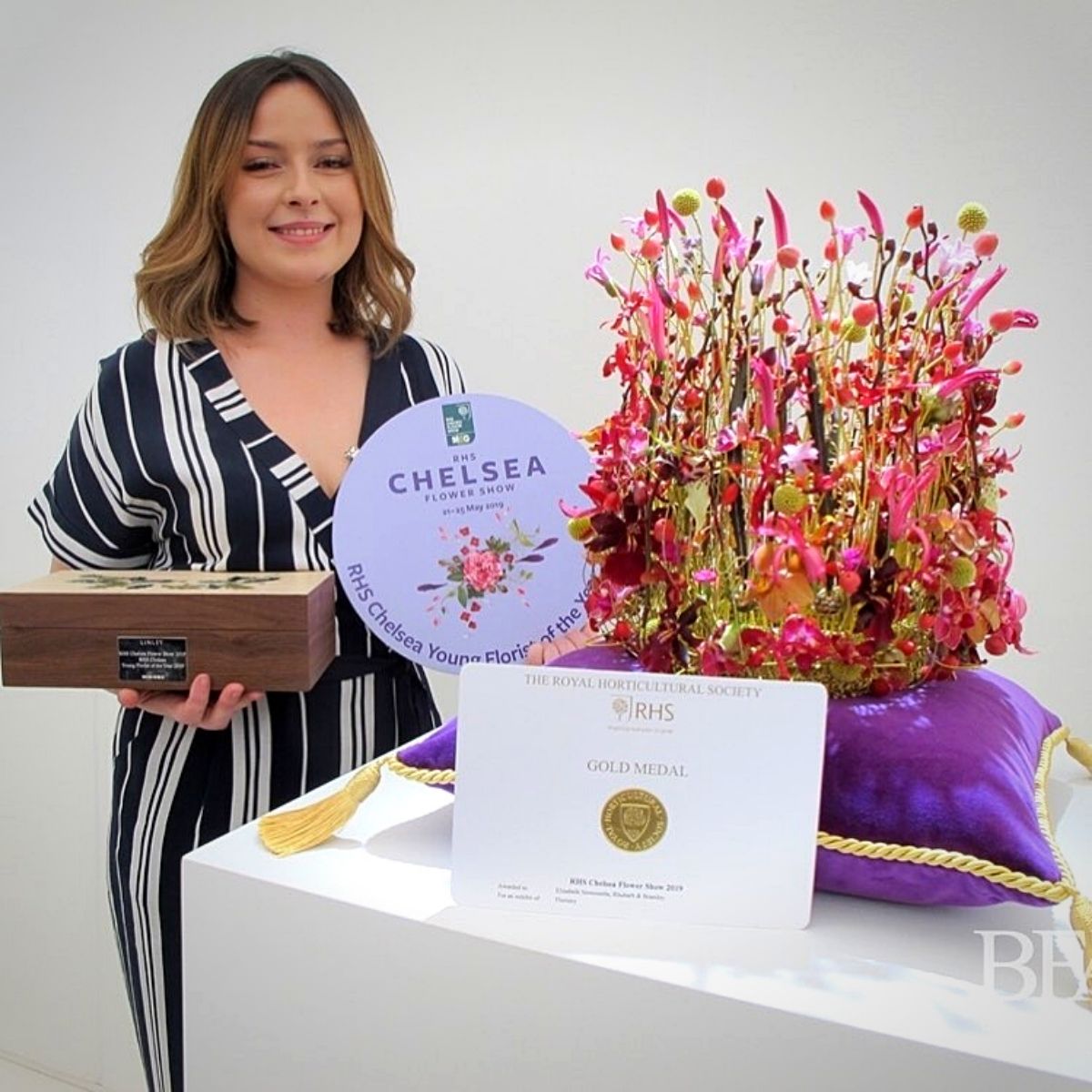 So, off she goes to the Interflora World Cup 2023, with the faith to possibly win the top award for her country.
Feature image by @lauraleongflorist on Instagram, other photos by @thebotanicalcompanyltd on Instagram.