Floral creatives hold an integral position in advocating for sustainability within the industry. Their ability to incorporate environmental consciousness into their artistry not only sets trends but also sparks a crucial dialogue on the importance of sustainable practices within the floral supply chain. Florists play a pivotal role in steering the floral chain towards eco-friendly alternatives, compelling the entire sector to embrace desirable sustainable initiatives.
With the Chelsea Flower Show banning plastic floral foam in 2020, and an increasing number of designers distancing themselves from conventional floral foam, the floristry community has emerged as the leader for change, championing sustainable floral arrangements. Floral sustainability shift with SIDEAU® is offering exactly what the floral community needs amid fueling sustainability politics aimed towards the floriculture sector.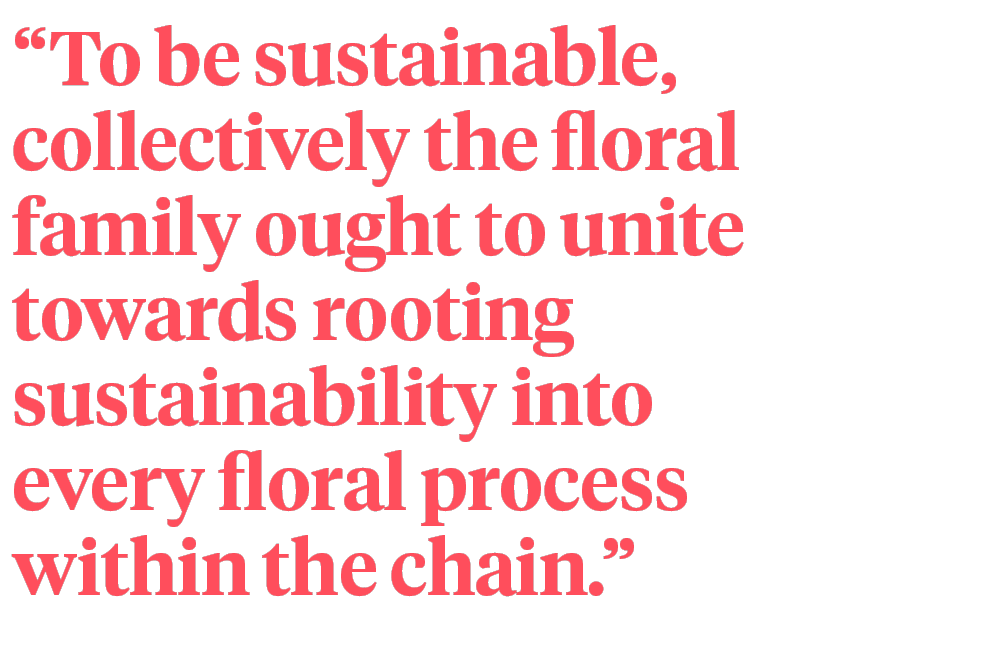 The State of Sustainability in Floristry
Over the past three years, the floral industry has witnessed a significant shift towards sustainability. Flower lovers and creatives are increasingly seeking alternatives that align with eco-friendly values. The demand for environmentally conscious floral arrangements has given rise to innovative solutions, with Agra-Wool's SIDEAU® leading the way in sustainable floral foam.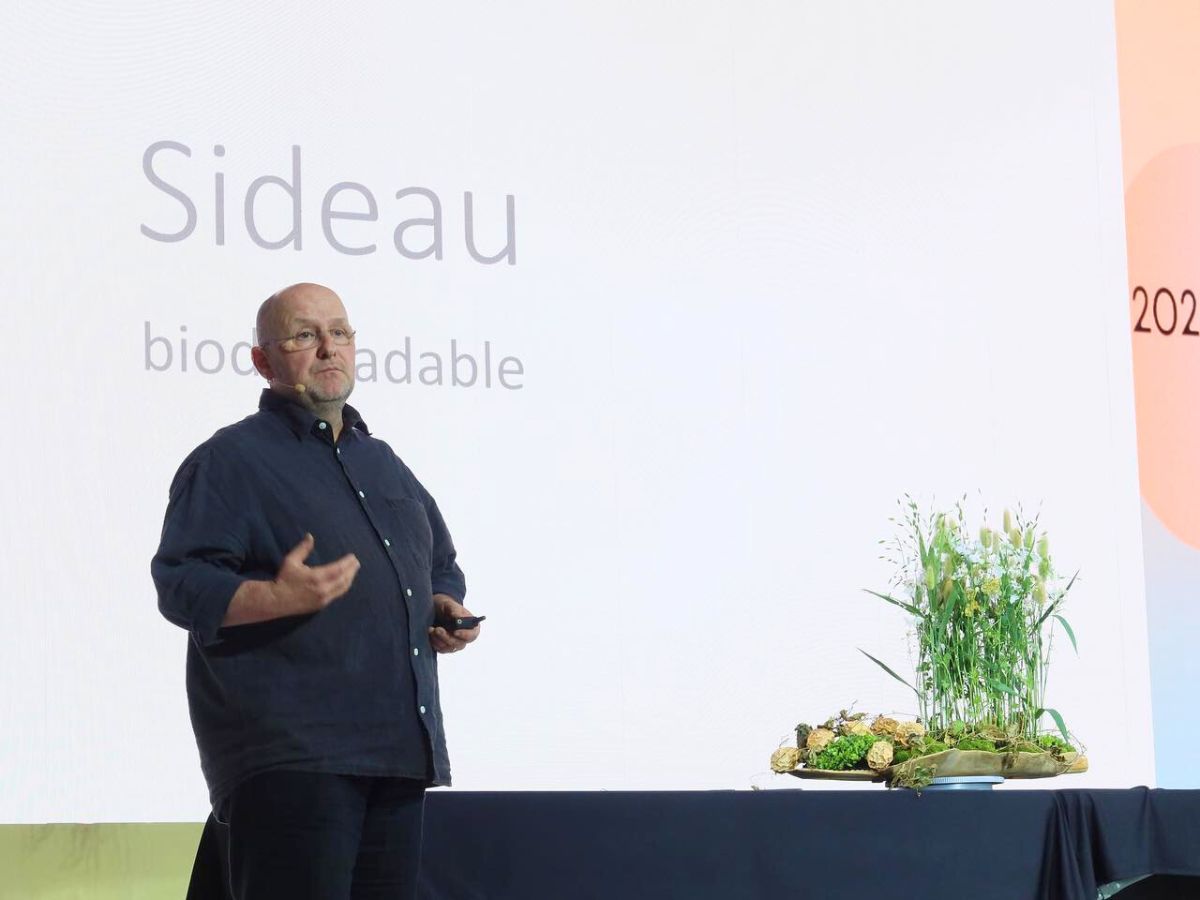 The rise of biodegradable floral blocks is not only a great headway regarding sustainable floristry but has also become a trendsetting choice for florists aiming to make a positive impact on the environment through their creations. However, without intentional support and commitment by the floristry community to this initiative, all the efforts from sustainability champions will be futile. To be sustainable, collectively the floral family ought to unite towards rooting sustainability into every floral process within the chain.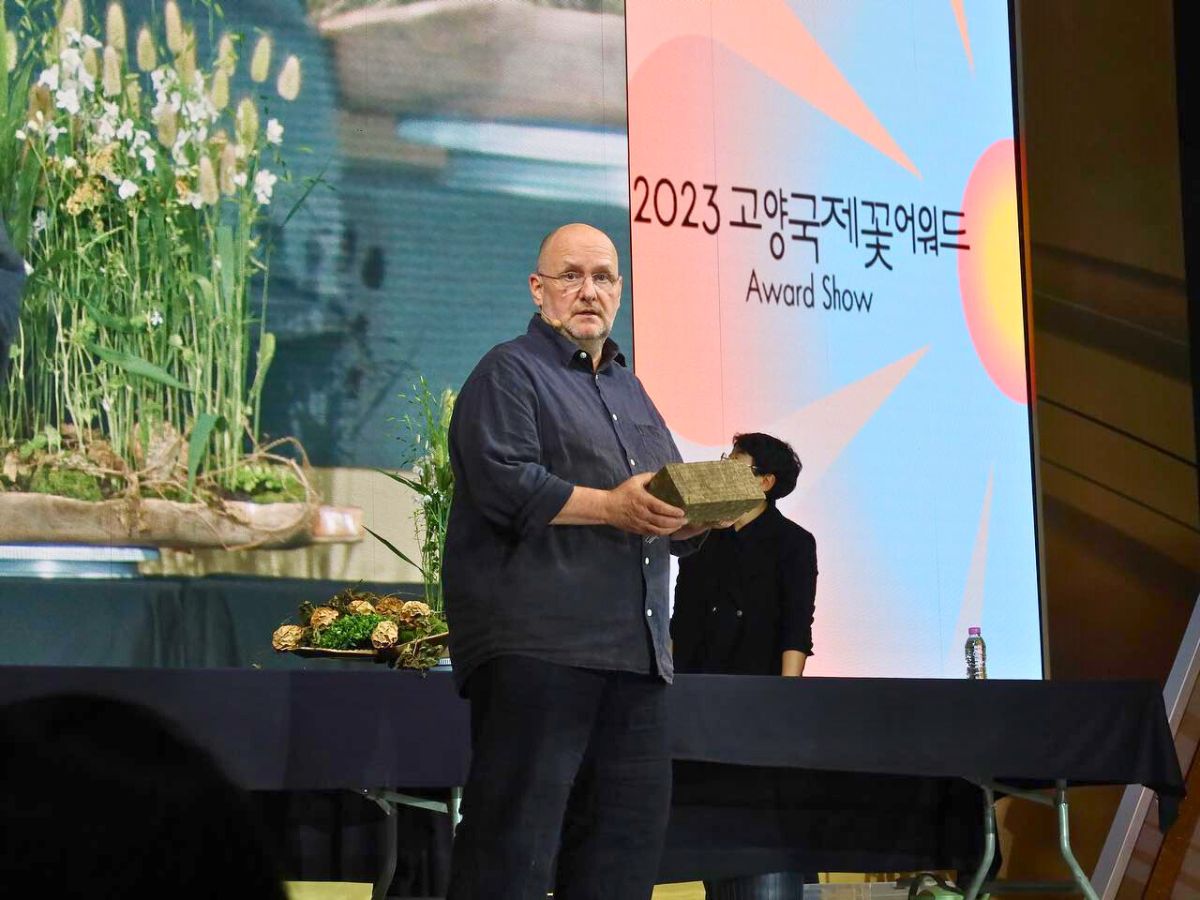 Needless to say, there are florists making headways within the sustainability spectrum already, these individuals' efforts may go unnoticed, especially by those eager to criticize the floral sector from a sustainability lens. The bold efforts by the Royal Horticultural Society (RHS) to ban the use of plastic floral foam in the Chelsea Flower Show, taking effect more than three years ago shows that unless we make harsh decisions, sustainability will continuously be mere debates devoid of accompanying action.
Embracing Plastic-Free Floral Foam, SIDEAU®
Florists and floral creatives are urged to embrace plastic-free floral foam, and SIDEAU® from Agra-Wool presents an ideal solution. Unlike traditional floral foam derived from oil and plastic, the SIDEAU® floral block is a biodegradable alternative made from Earthwool®, a natural product crafted from basalt, making it a sustainable alternative and a much-needed option to keep up with the sustainability push.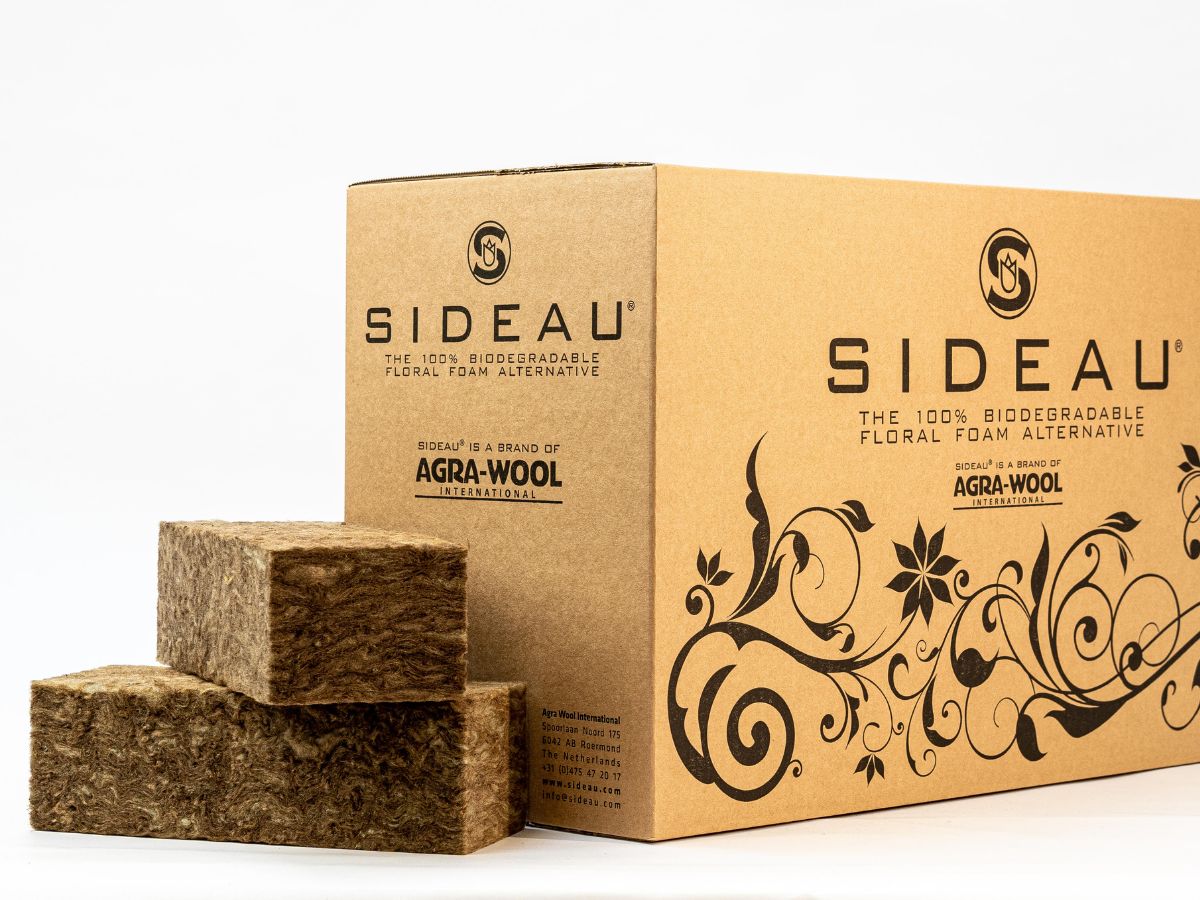 This shift towards plastic-free foam not only aligns with the sustainability narrative but also addresses the ongoing sustainability debates within the floriculture sector. The adoption of SIDEAU® sends a powerful message, silencing critics who constantly question the environmental impact of real flowers and encouraging a more sustainable approach to floral design, with many pushing for the adoption of undesirable artificial flowers over real flowers.
Floriculture Sustainability Trends in 2024
Looking ahead to 2024, the floriculture industry is poised for continued sustainability transformations and subjection to sustainability politics in equal measure. Floral sustainability trends are expected to evolve, challenging florists and creatives to explore eco-friendly alternatives like SIDEAU®. As the industry prepares for these changes, embracing sustainable practices will become a hallmark of forward-thinking floral professionals, with genuine concern and care for the environment and the planet.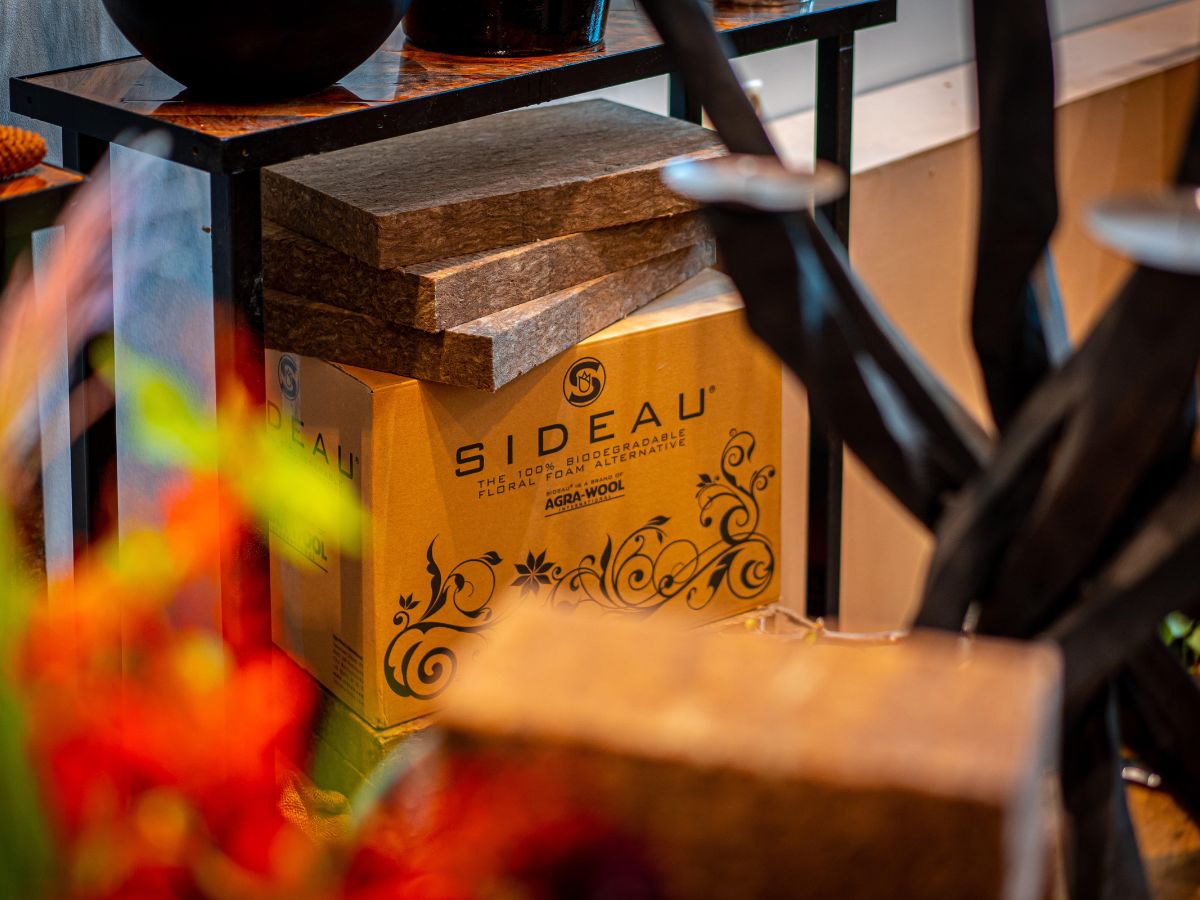 The trajectory of floral sustainability in 2024 signifies a growing commitment towards environmental responsibility. Florists who are reluctant to adopt plastic-free foam or participate in sustainable efforts may find themselves left behind as the industry moves towards a greener future.
The end consumers are becoming sustainability conscious day by day and this is set to take an upward trajectory in 2024, with more consumers shifting towards purchasing sustainably produced products and use of sustainable floral arrangement approaches. The push from the consumers will be a tipping point for the industry at large to accelerate its sustainability efforts to meet the pressing consumer concerns.
SIDEAU®: Redefining Sustainability in Floral Creativity
Agra-Wool's SIDEAU® stands as a beacon of sustainability in the floral world. This biodegradable floral foam alternative, made of rock wool with a natural binder, offers florists the opportunity to contribute to a healthier planet with every arrangement. With its new 3-block box packaging, SIDEAU® continues to revolutionize sustainable practices, catering to the demands of florists while minimizing environmental impact. It's time for florists to join the movement, embrace SIDEAU®, and play a vital role in shaping a more sustainable floral industry.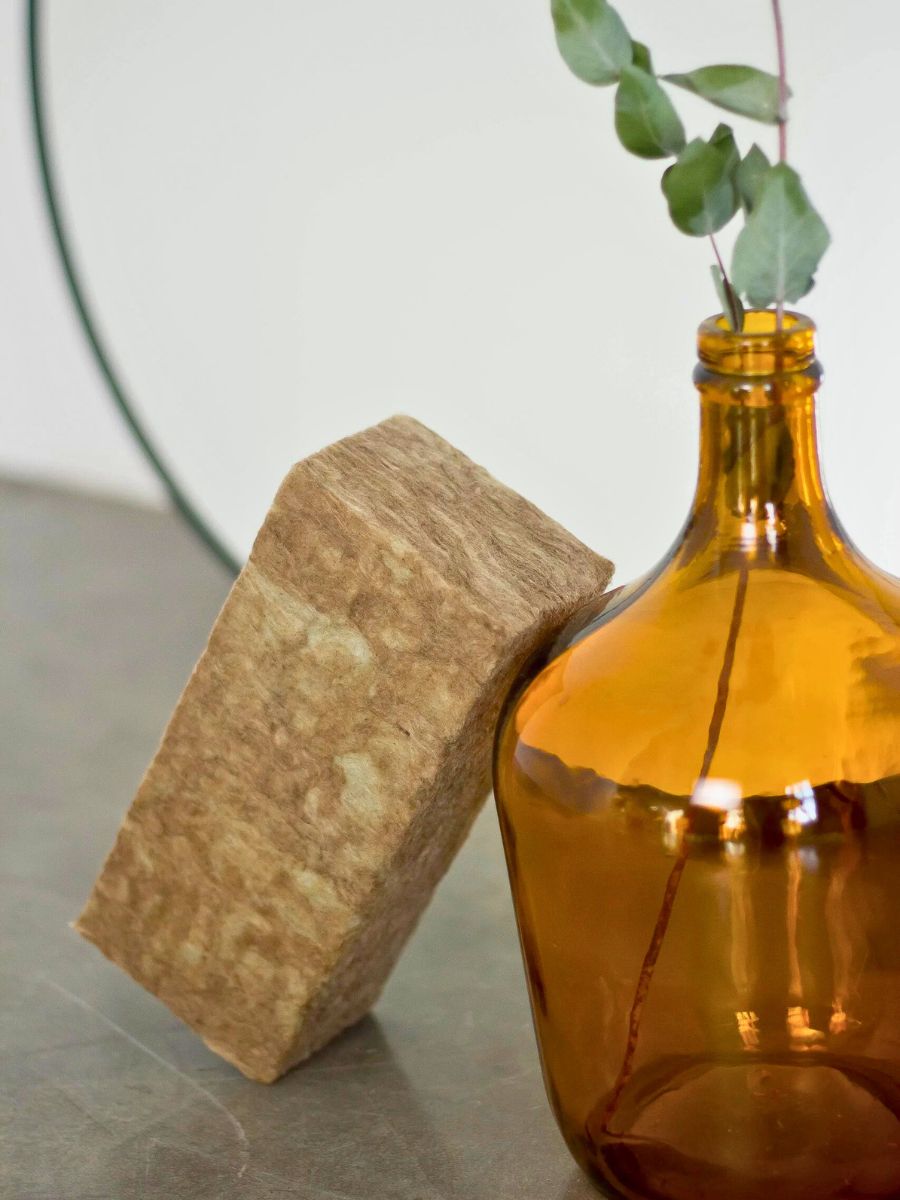 Flowers are good for people, mental health, and general well-being; achieving that flower feeling will not be considered successful without first caring about the planet and our contributions which are detrimental to it. Floristry and floral creatives are not singled out but this is a collective responsibility for every player within the floral supply chain to make any little contributions within their capacities, such contributions will go a long way.
Header Image and Featured Image by @Agra-Wool International