Acacia Dealbata, also known as silver wattle or mimosa, has been one of the most characteristic crops since the beginning of flower cultivation in the San Remo area in Italy. This sunny flower that prefers to be grown in warm, tropical landscapes originates from Asia and Africa but has been widely introduced in the hot Mediterranean temperate and can be found in Australia and the United States as well.
Mimosa Flowers Are Like a Ray of Sunshine
The mimosa flower is a genus of roughly four hundred different shrubs and herbs. The name is derived from the Greek "mimos," which means an "actor" or "mime," while the suffix means "resembling." This is likely because the leaves are said to mimic conscious life. Mimosa often overgrows, and it can reach ten meters in height and live for more than fifty years. The flowering starts in January and continues until March. It is a hardy tree that can survive low temperatures but requires a lot of sunshine.
The Cultivation of Mimosa in Italy
According to Adomex, your decoration greens and cut foliage specialist, in the first decades of the twentieth century, the cultivation of Mimosa spread in the valleys of the Ligurian Riviera di Ponente and comes from the nearby the French Côte d'Azur. Even today, Mimosa characterizes this corner of the Mediterranean, which has an ideal climate for it.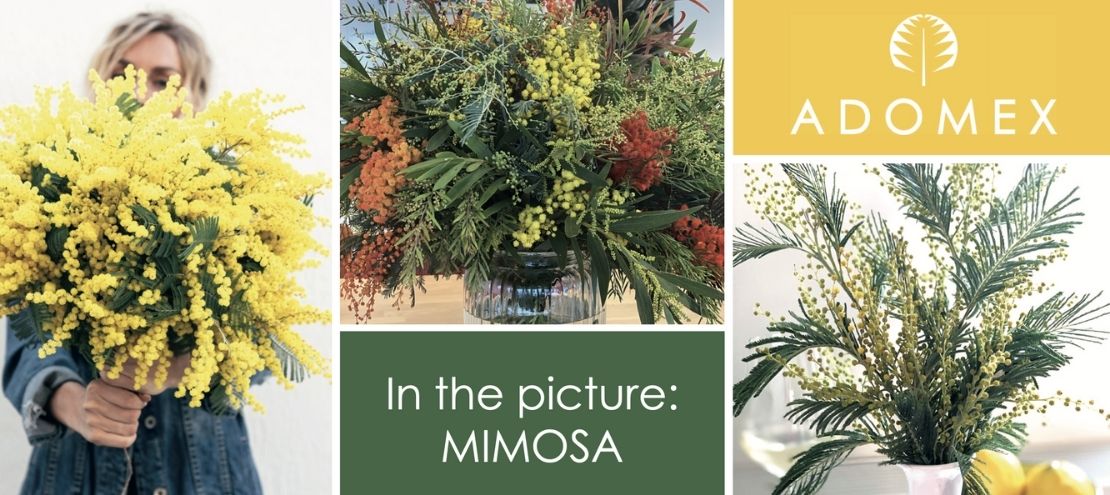 The production of Mimosa, which affects all of Western Liguria, covers a total area of about 350 hectares (mainly in the valleys named Valle Nervia, Vallecrosia, and Valle Argentina). There are more than 1,600 Mimosa companies in the province of Imperia.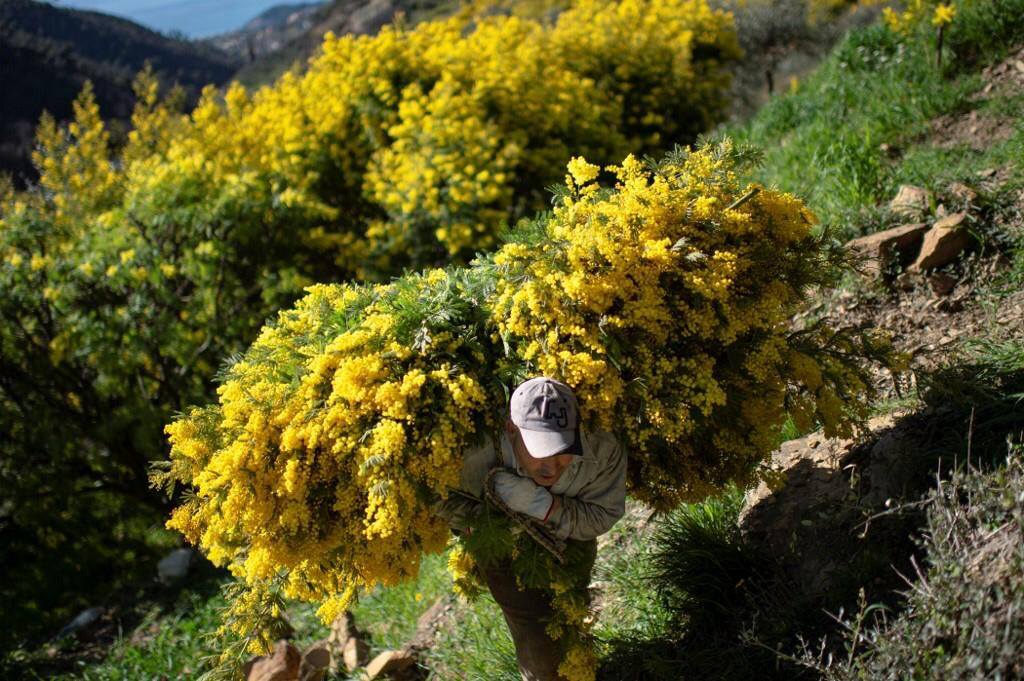 Mimosas need a mild climate all year round and prefer warm and sunny places. They can withstand temperatures down to -5° C without suffering irreparable damage. In the Riviera di Ponente, the Mimosa growing climate is ideal, as winters are mild and temperatures rarely drop below freezing.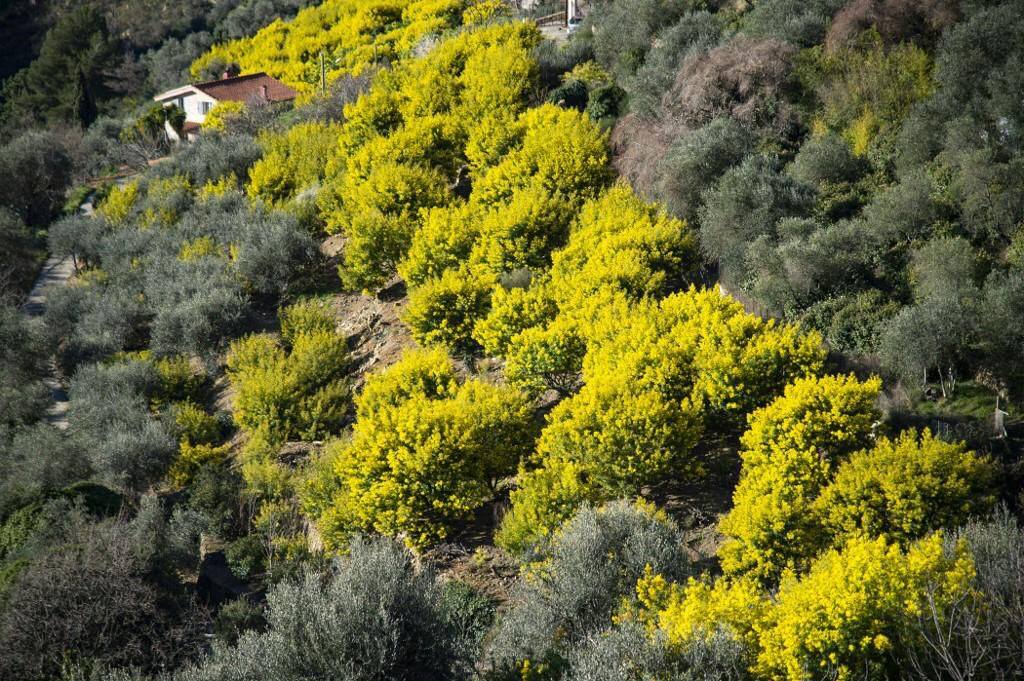 The Cultural Significance of Acacia Dealbata
With their Asian roots, it will come as no surprise that mimosa has been used in traditional Chinese medicine for centuries. The bark, in particular, is known as a helpful tonic for cleaning the energetic pathways of the body, such as the heart and the liver. The flower can provide a significant spiritual boost and is known as the Collective Happiness Bark in Asian cultures. But also in other cultures, such as the ancient Mayans, mimosa was used to treat burns and injuries. Even today, it is still often used in homeopathic medicine. Specifically to treat coughs, colds, and inflammation.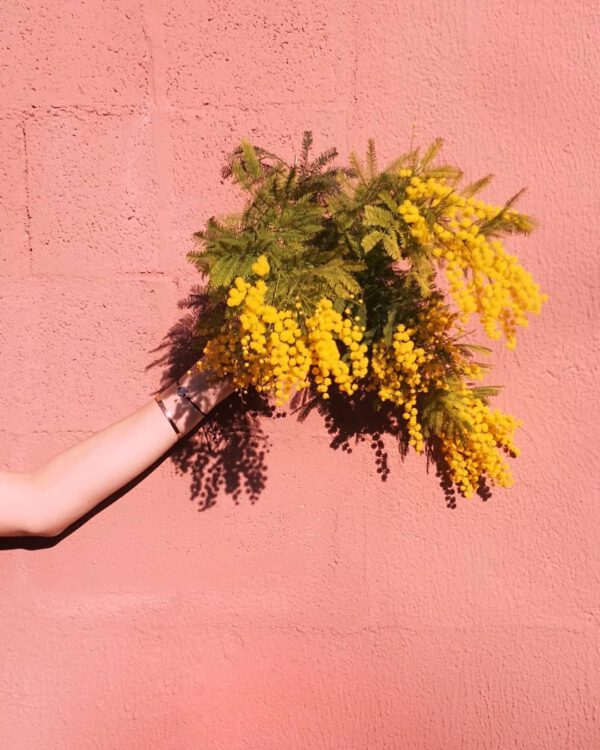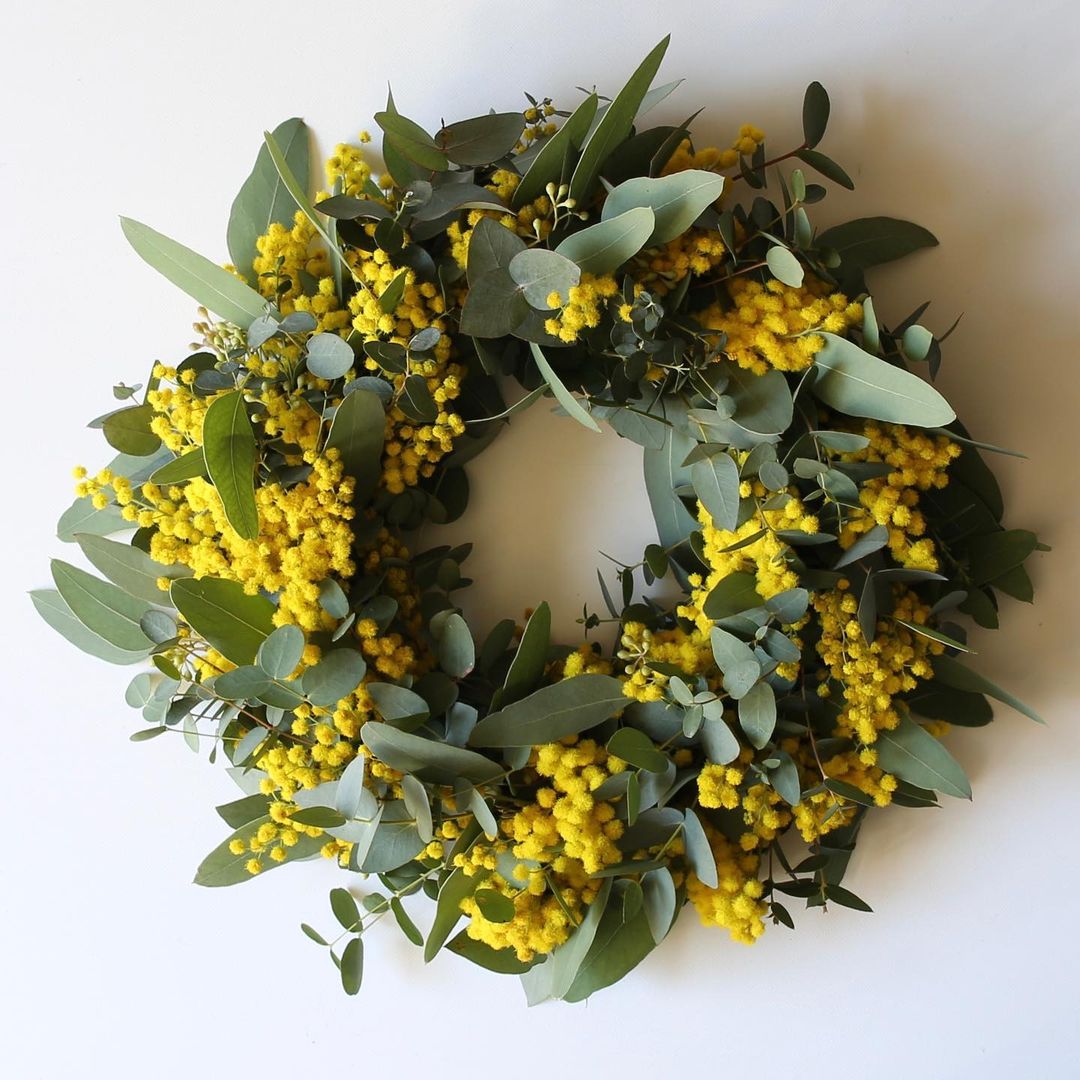 The Meaning of Mimosa Flowers
Mimosa is like a ray of sunshine in the middle of winter. It will perfume your home or brighten your garden with its beautiful bright yellow color. To gift a bouquet of mimosa is to deliver a message of love and friendship. It refers to sunlight and summer but symbolizes respect, elegance, dignity, and kindness. In some cultures, the flower is tied to sensitivity and thus often given as a gesture of mourning at funerals but in many eastern European countries and the United States, mimosa is a huge favorite for celebrating International Women's Day.
Images via @ours_flower
When you want to send someone positive vibes, whether it's to a loved one, a friend, or a family member, mimosa is a great option. It also acts as a natural antidepressant, so do not hesitate to visit your favorite florist in town to pick up a bunch of sunrays for yourself!