British Florist Association, in short BFA, organizes an event for florists every year. FloriCon is the newest event. Hundreds of professional florists, floristry students, and industry suppliers came together to be inspired, network and re-energize their passion. You could find the best business advice, new products, innovative floral design ideas, wholesale flowers and supplier options, and above all the chance to meet up with florists from all over the UK. BFA's annual Industry Awards Evening also took place on Saturday night.

The two-day event included:
Business speakers in an interactive setting with the florists
Exhibitors that gave all possible information
Growers and breeders to promote their flowers
Business drop-in sessions
Florist Skills Workshops to assist with training staff or brushing up on your technical skills
Competitions
Workstation in a relaxed interactive style so you can 'have a go'
BFA's FloriCon 2023 in Loughborough
It was obvious this was the place to be for everybody in the floral industry these days. Not only was the venue perfect, but the Holywell Park Conference Centre and the Burleigh Court Hotel, Loughborough University Science and Enterprise Park provided all that was needed to learn, enjoy, and celebrate.
There was this really lovely exhibition where florists, growers, breeders, traders, and all others from the industry could find out a lot about products, services, and hard goods available in the UK, and how they could get these flowers and sundries to their doorsteps.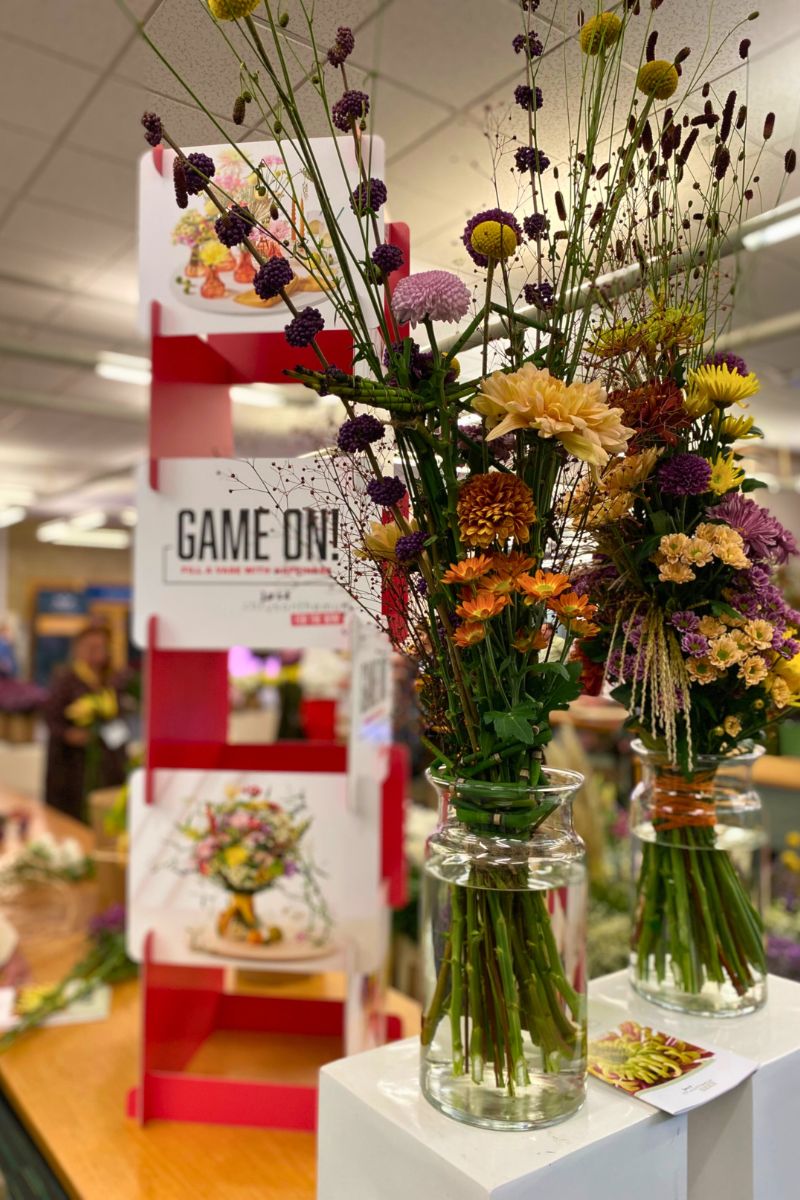 When entering the big room with all the fresh flowers you were surprised by a cute booth with dried flowers that made you curious about what it was about. A very nice lady, Naomi Persy from Wards Farm Flowers explained her presence as part of a cooperative of local artisans and eco-friendly and organic flower farmers. They combine their strength and products into an accessible platform called DFC (Devon Flower Cooperative).
Naomi:
"I believe the biggest challenge in the future of floristry will be communication, the labeling of where products come from, when they are harvested, and what the carbon footprint is. That should become transparent. Knowledge is everything."
Not surprisingly - since Autumn is here - there were many chrysanthemums to see, Deliflor, Dekker, and Just Chrys, the promotional platform for chrysants. This flower is making a fast run up the hill. From a flower only used for funerals in many cases, it has become a flower to celebrate. Young people like the look and feel of this flower and are not aware of the baggage a chrysanthemum has.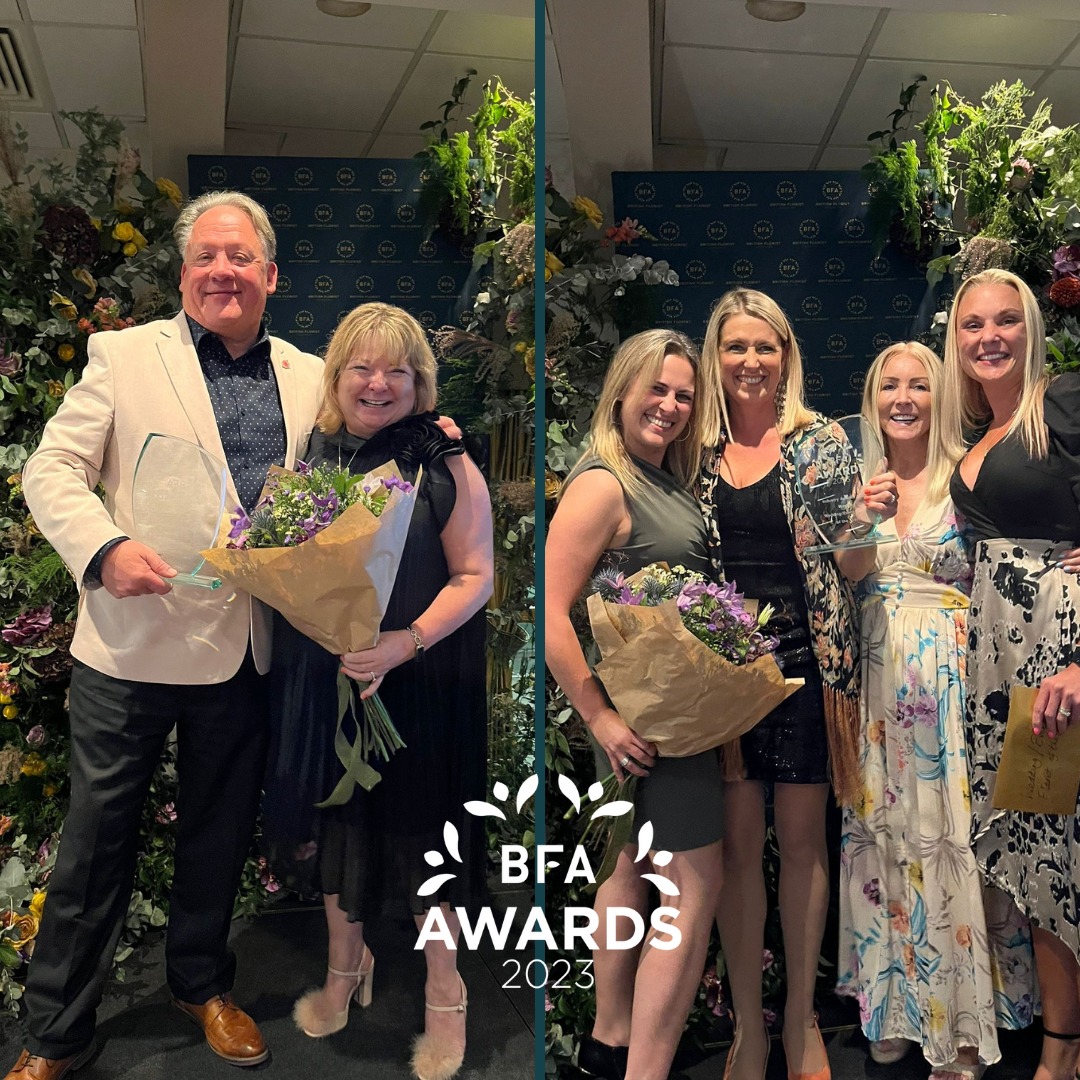 Lily Beelen and Hannah-Mae Lane demonstrated for florists and also gave them the opportunity to experiment with the chrysanthemums, which of course was really successful.
There were several traders: J. Van Vliet, Smilax, Hoek Flowers, Van der Plas, and Flowering Direct. It was clear they all had the best interests of their clients in mind. Good quality, good service!
Henk van der Plas - Winner of Flower Supplier of the Year:
"It's nice to get recognition for all our efforts. Really, the most important for us is that it's easy for the florist, to order, how the flowers get to them, and how to handle them."
And of course, the most beautiful roses of Meijer and the fantastic assortment of Marginpar could not be missed.

Here is a photo gallery to get an impression.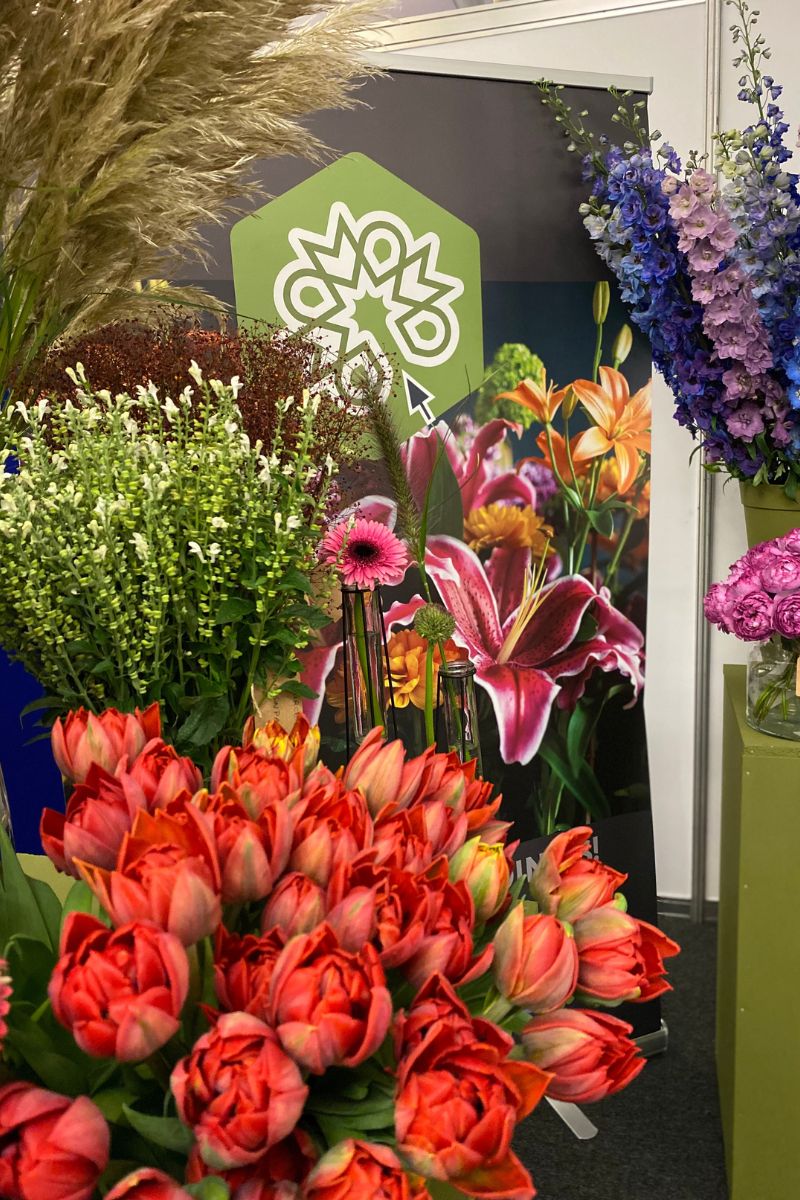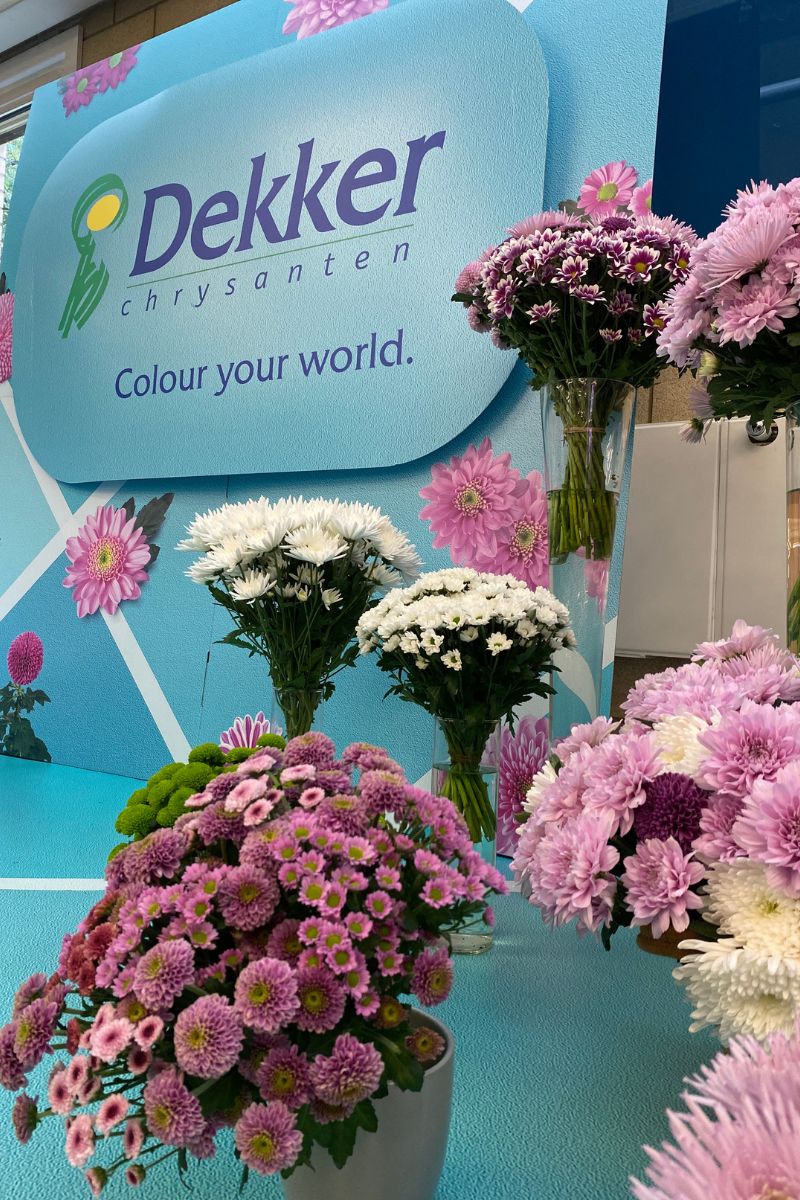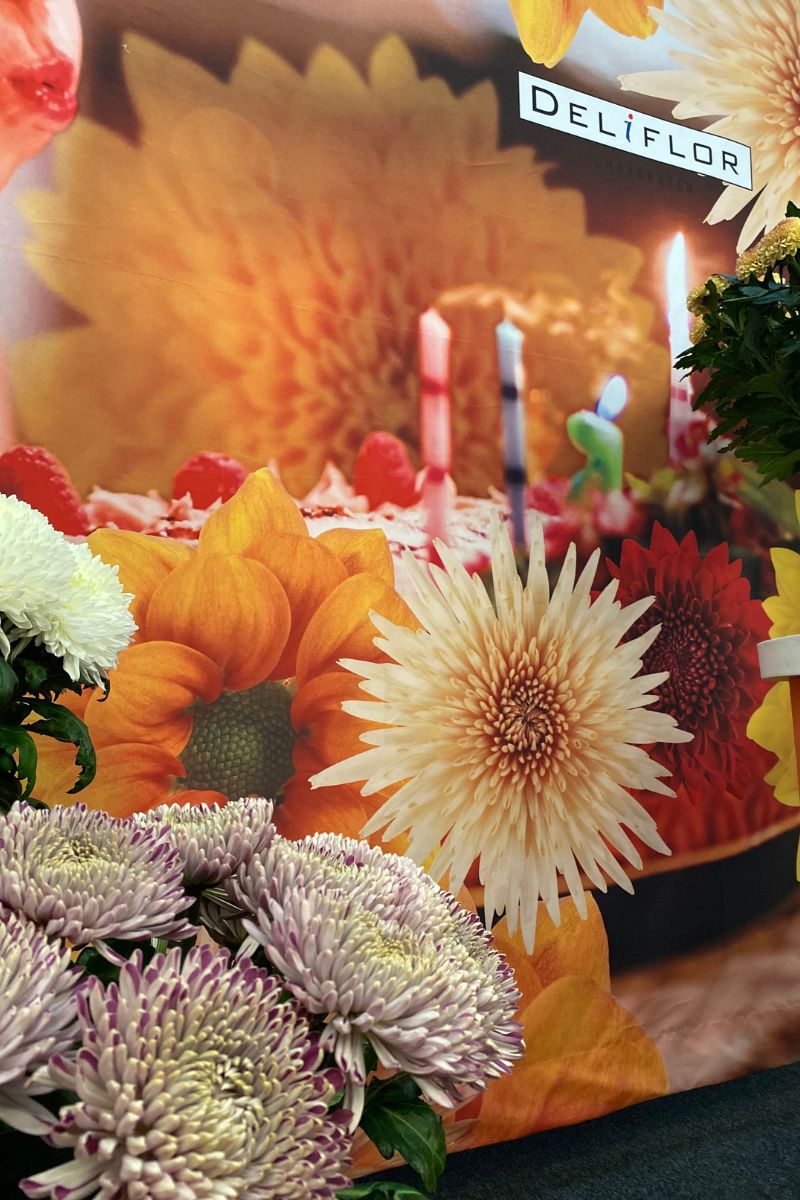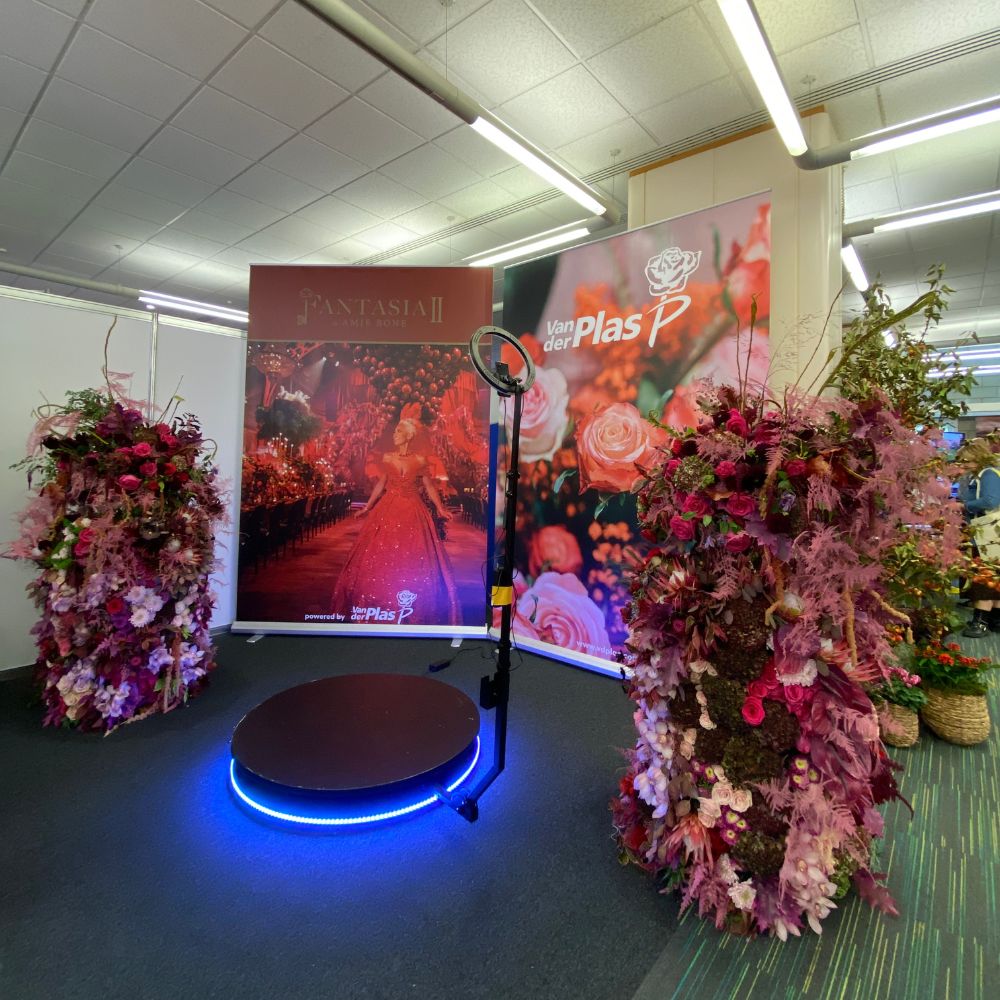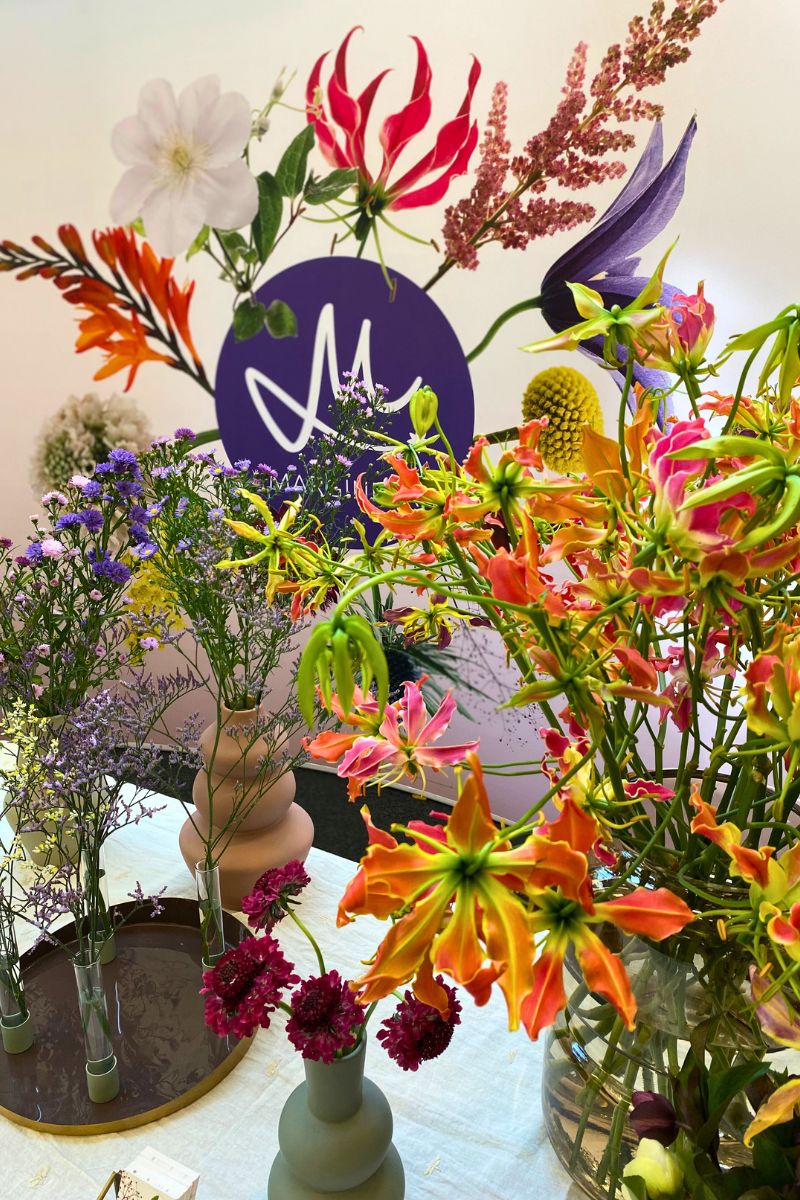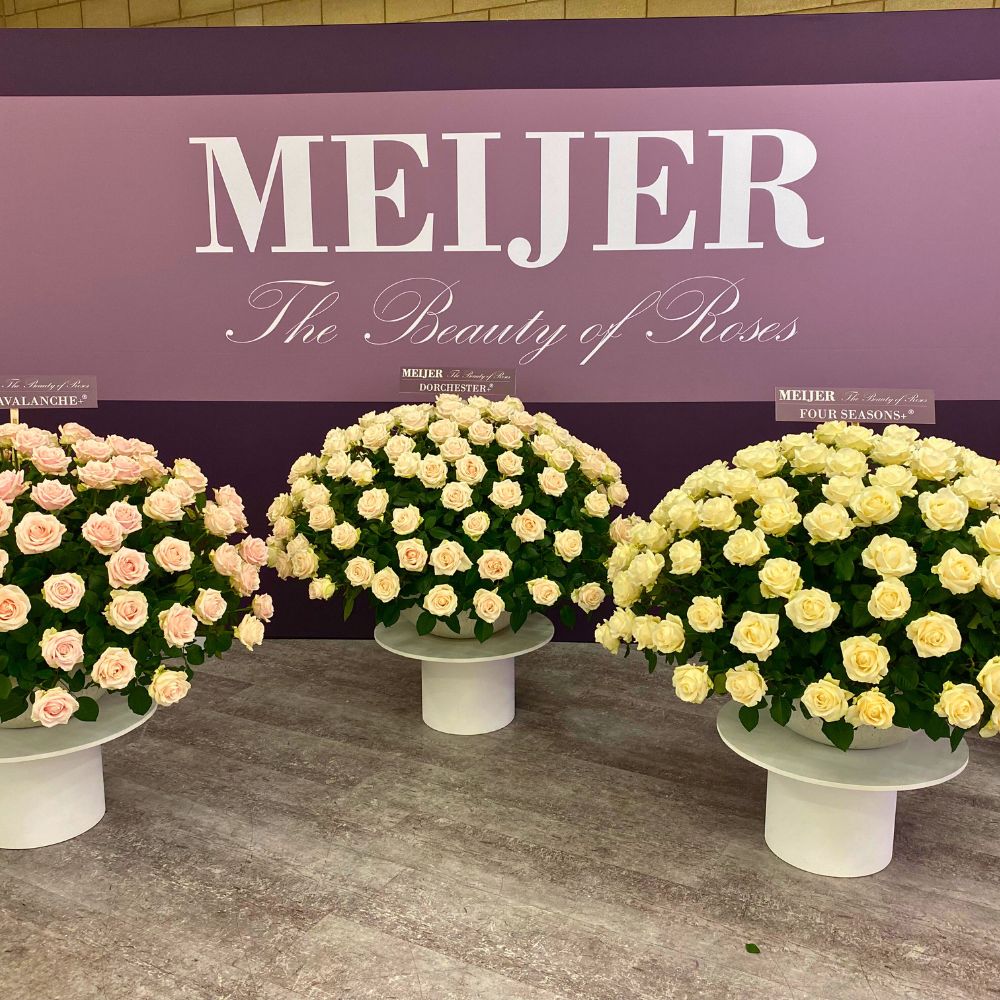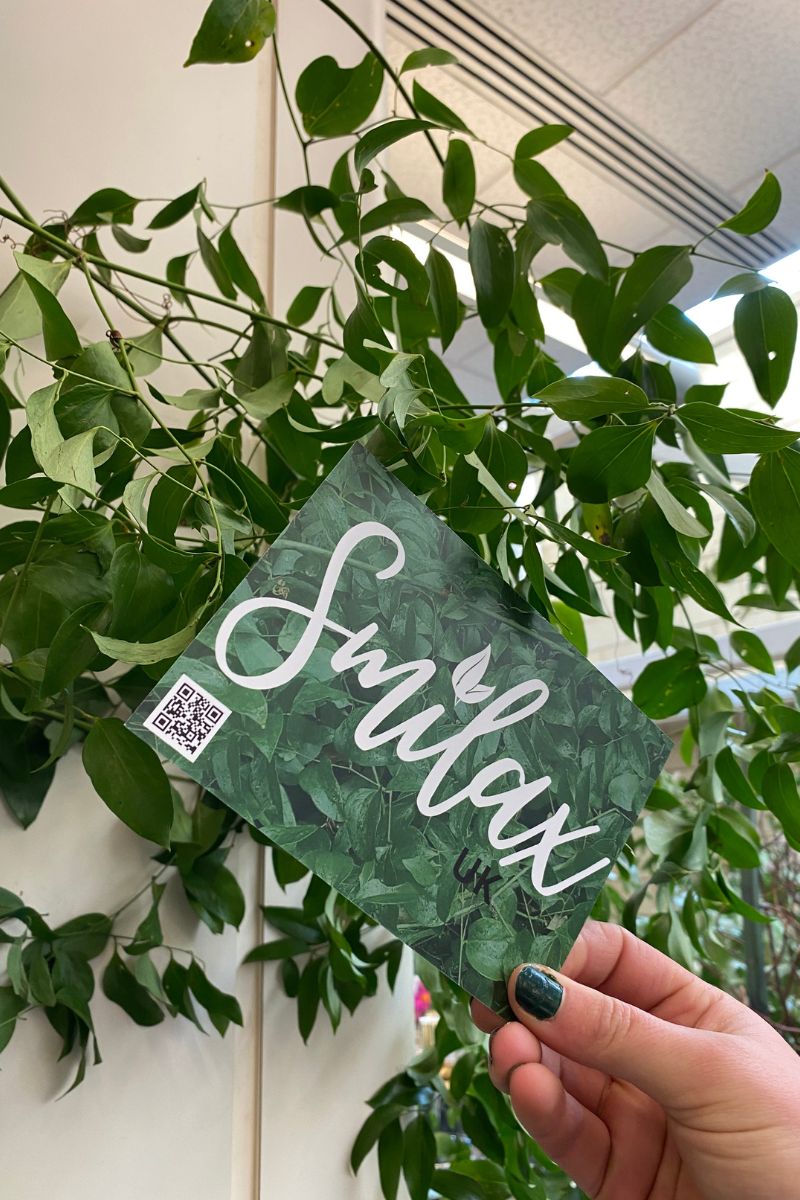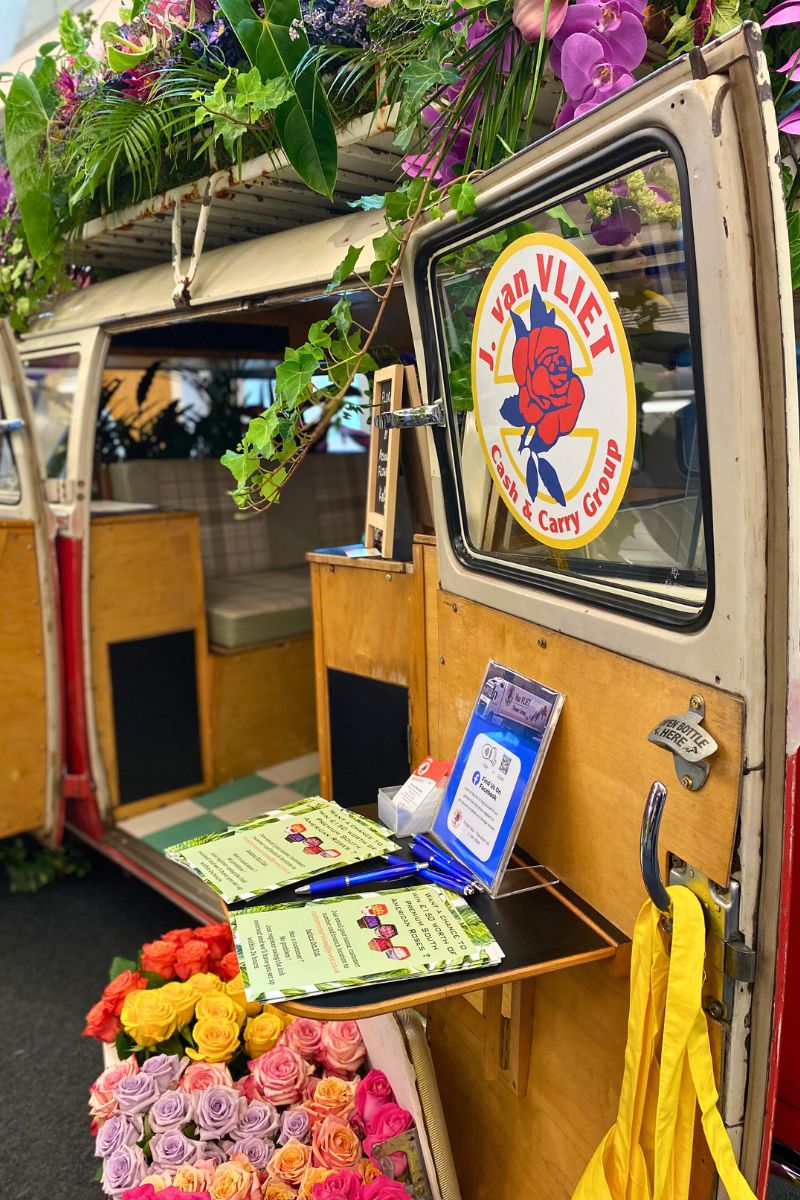 In the room where you could find all the hard goods there was a pleasant atmosphere.
Businesses present were Ashleigh & Burwood, Chrysal, Details Flowers Software, Direct2florist, Floralbox, Floristpro, Jago Publishing, Julie Pearson Floral Designer, Oasis Floral Products, Strelitzia Software, Thrive Floristry, Whittingtons.
BFA Awards 2023
The BFA Awards were established to shine a spotlight on the diligent individuals within the floral industry. Their aim is to enhance recognition of our talents, honor accomplishments, and foster a wonderful opportunity to engage with the public.

As time has passed, this awards ceremony has steadily expanded and transformed into a much-anticipated occasion. Every category features distinct entry criteria, and the determination of winners relies on a blend of evaluations by industry specialists and input from the public. These awards authentically represent excellence, and we take pride in exhibiting the contributions of everyone involved.
Corrine Heck (Details Flowers Software):
"It's been such a joy connecting with both new and familiar faces. Introducing Details to the British market has been an extraordinary journey, and we're overwhelmed by the love and support we've received. We're more inspired than ever to keep pushing for profitability and professional systems in the floral industry. Thank you all for being a part of this amazing journey!"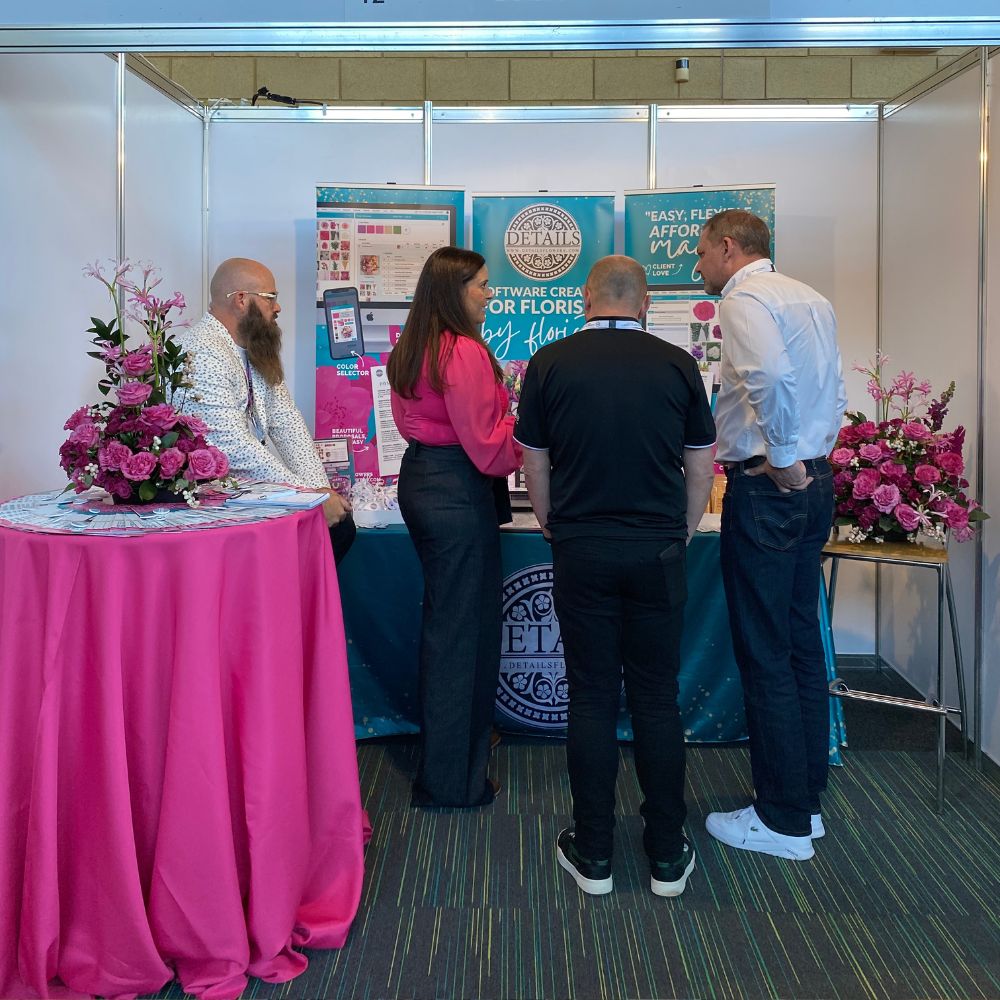 Nikki Meader and Chris Price as Hosts
Chris Price is a distinguished figure in the floristry industry, rooted in a rich heritage that spans over a century of trading. He hails from a long-established family-run floristry business in London that's bloomed for over 100 years. Chris's passion for the industry is unflinching, and it's this that draws him out of bed each morning, ready to create, inspire, and lead.
Nikki Meader holds our current BFA Chair position. With many years worth of family connections to the floristry industry, she owns and runs West Malling Flowers in West Malling, Kent.

After winning retail shop of the year twice, Nikki joined the BFA board as a new challenge and a way to give back to the industry, initially focusing on the position of Retail Director before becoming Vice-Chair, followed soon after by the Chair position.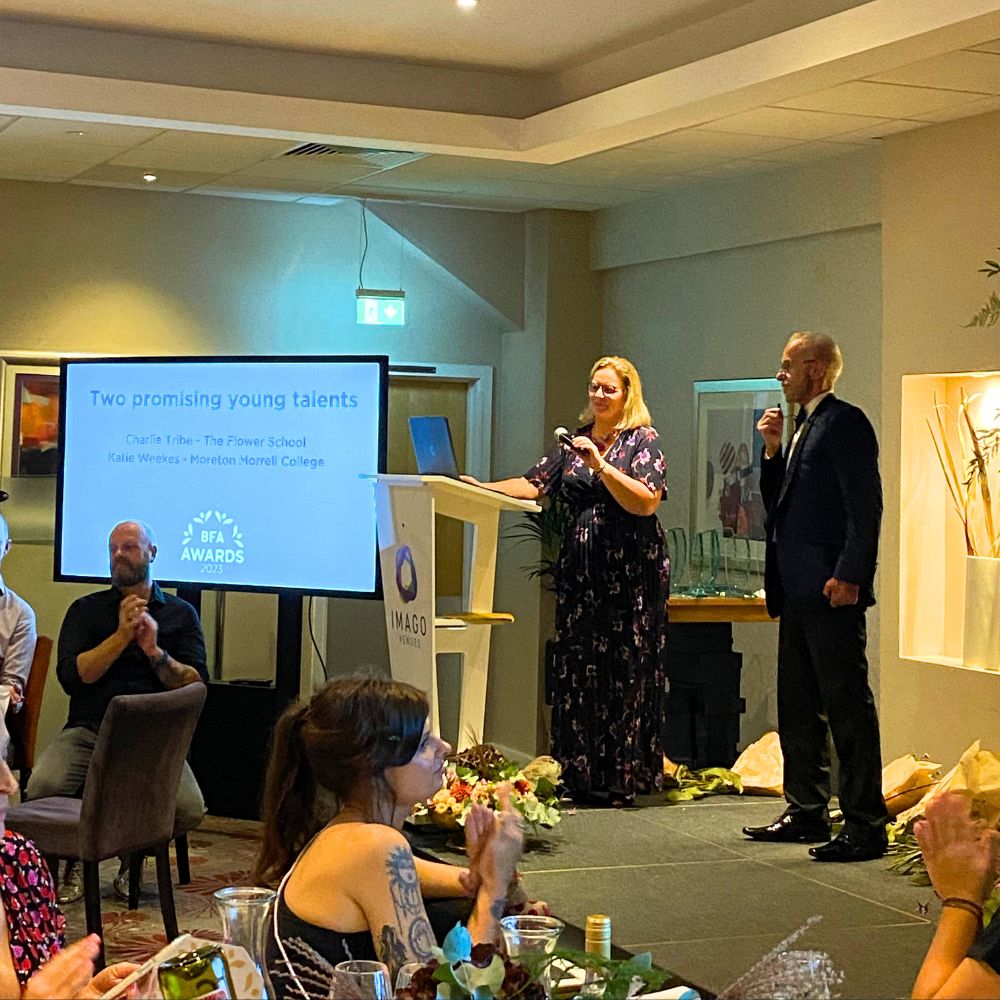 The Industry Awards have always been a passion for Nikki, as they highlight all the sectors that are important to maintain a healthy business environment for floristry within the UK.

Nikki states:
"It's important we all recognize each other and celebrate together in our success. The awards are about motivating our industry to connect with their customers and engage in a fun and advantageous way. The public voting heightens the floristry industry's presence in public awareness and gives an indication of customer satisfaction whilst the Judges use their industry expertise to look at their amazing businesses overall. It's a joy to see the friendships and networking over the months and on that night. Also a huge thank you to Moreton Morrell Students to design all the table dispays at the Awards Dinner as they do this as part of their course work!"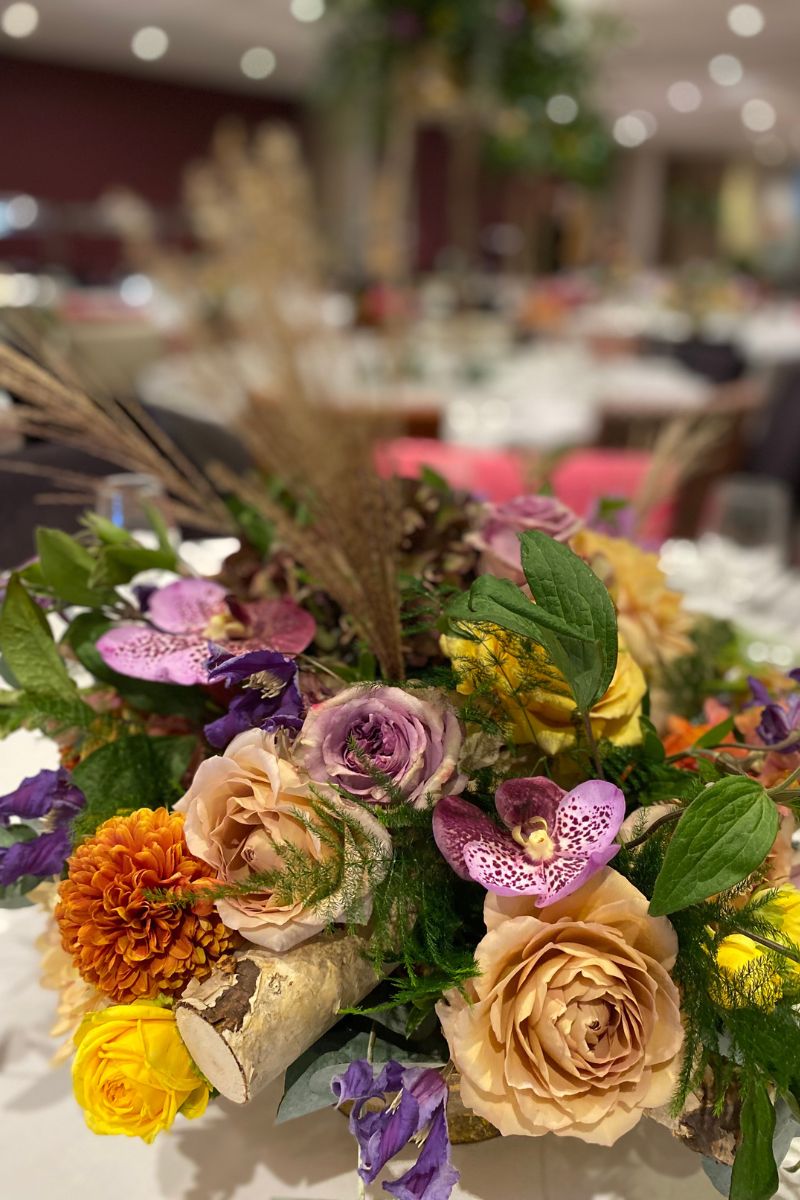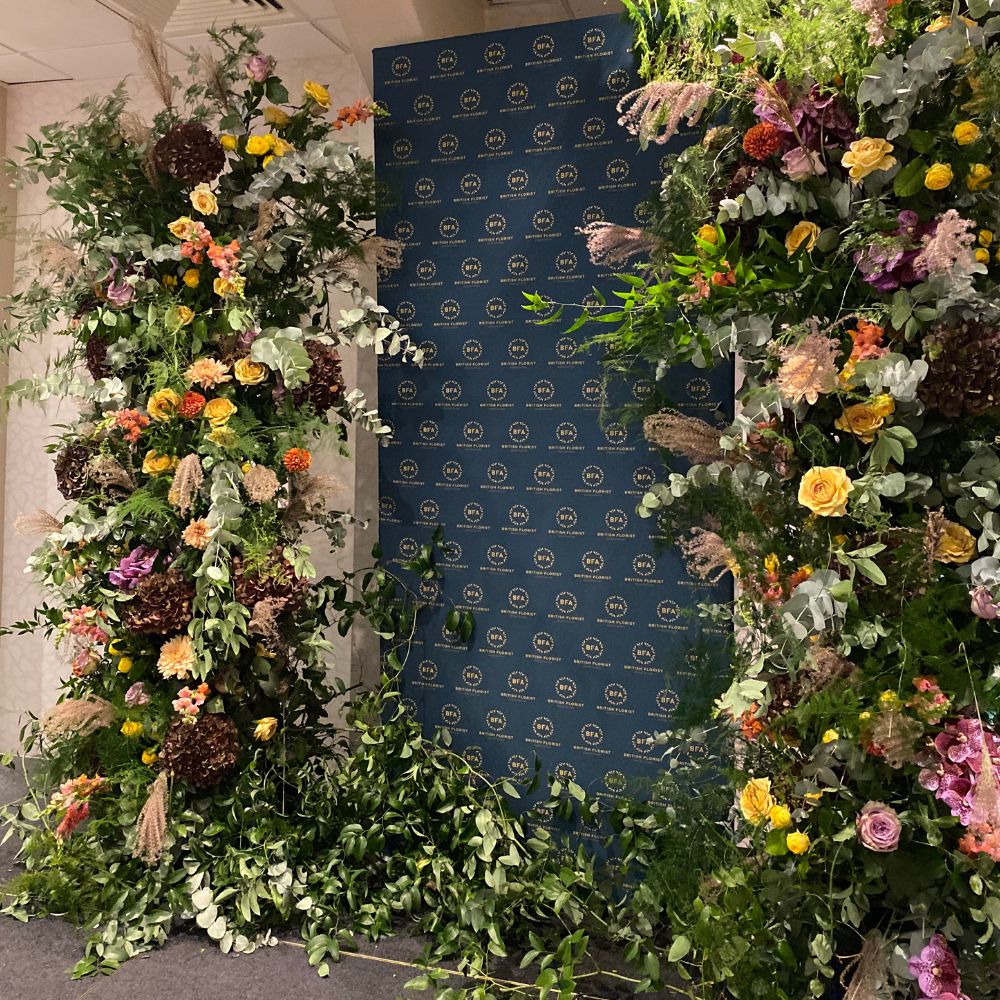 About the future of floristry, Nikki is very positive:
"I believe our industry changed during and because of COVID, but also for the better. Knowledge and education are very important for every florist and I have the strong belief that BFA provides this during events like this. Not only they can find traders and several products here, but they can also do workshops, join competitions, and be present at educational talks about AI, Google, and much more."
Winners BFA (British Flower Association) Industry Awards
IPF Floristry Student of the Year: Katie Weekes - Moreton Morrell College
Floristry Tutor of the Year: Jade Loftus - Doncaster College
Floristry Training Provider of the Year: Doncaster College
Grower of the Year: Chickney Hall Flowers
Floristry Service Provider of the Year: Strelitzia Software
Sundries Supplier of the Year: Flourish Trading
National Flower Sender of the Year: Direct2florist
Flower Supplier of the Year: Van der Plas Flowers and Plants
Local Flower Wholesale of the Year: Tom Brown Wholesale
Wedding/ Event Florist of the Year: Cloud Hill Flowers
Retail Florist of the Year: The Rose Garden