Are you ready to discover the wonders of France's magical Mimosa Festival? This February, get ready for a month full of vibrant blooms and limitless opportunities! From experiencing the rustic atmosphere at outdoor markets to gaining insight into traditional mimosa cultivation techniques, it promises to be an unforgettable experience. Imagine being surrounded by rows upon rows of fragrant flowers in all shapes and sizes - truly a sight for sore eyes. Plus, take advantage of numerous special offers on accessories with unique floral motifs such as vases or jewelry pieces that truly embody the spirit of the festival.
If taking part in the delightful fête de mimosa sounds anything close to fascinating, keep reading! Let's delve into everything February's Fantastic Mimosa Festival has to offer!
First Things First: What's The Mimosa Festival In France?
February's Fantastic Mimosa Festival is an annual event that takes place in Mandelieu-la-Napoule, a small town located on the French Riviera. During this festival, mandarin and mimosa flowers and trees are celebrated. There is live music, food stalls selling special treats accompanied by local wine and beer, art shows, and exhibitions of traditional crafts from around the region. Visitors can enjoy walks through the parks illuminated with thousands of lights or admire vibrant floral displays while sipping a glass of champagne or the signature Mimosa cocktail! But there's more to it than meets the eye!
Where to Find the Best Mimosas in France
The Mimosa Festival is a great opportunity for travelers to discover some of the best blooms cultivated in-country. With regions across France known for their superb quality flowers and different types of enjoyable activities, there's no shortage of fun things to do or places to visit. For example, Provence, which ranks well among the most beautiful places on the planet, offers an abundance of vibrant displays. Alsace, on the other hand, offers tours showcasing traditional cultivation techniques with native species. Adventurers also have access to breathtaking short hikes! When it comes down to exploring floral beauty, this festival simply has you covered!
Learn the Lingo: Understanding the Language of Mimosas
Let's be honest - not all of us are fluent in French! Despite this, there is still no excuse for not engaging with locals and enjoying yourself! Observe their body language and facial expressions to get an idea about what they're feeling or saying without understanding the words. But that doesn't have to stop you from learning these vital basics. It comes in handy in case you find yourself wanting to speak a bit more confidently while navigating through conversations around festival grounds.
With this in mind, you may want to consider taking professional French Lessons online. It's a quick way to learn to speak with confidence effectively and with finesse during your adventure.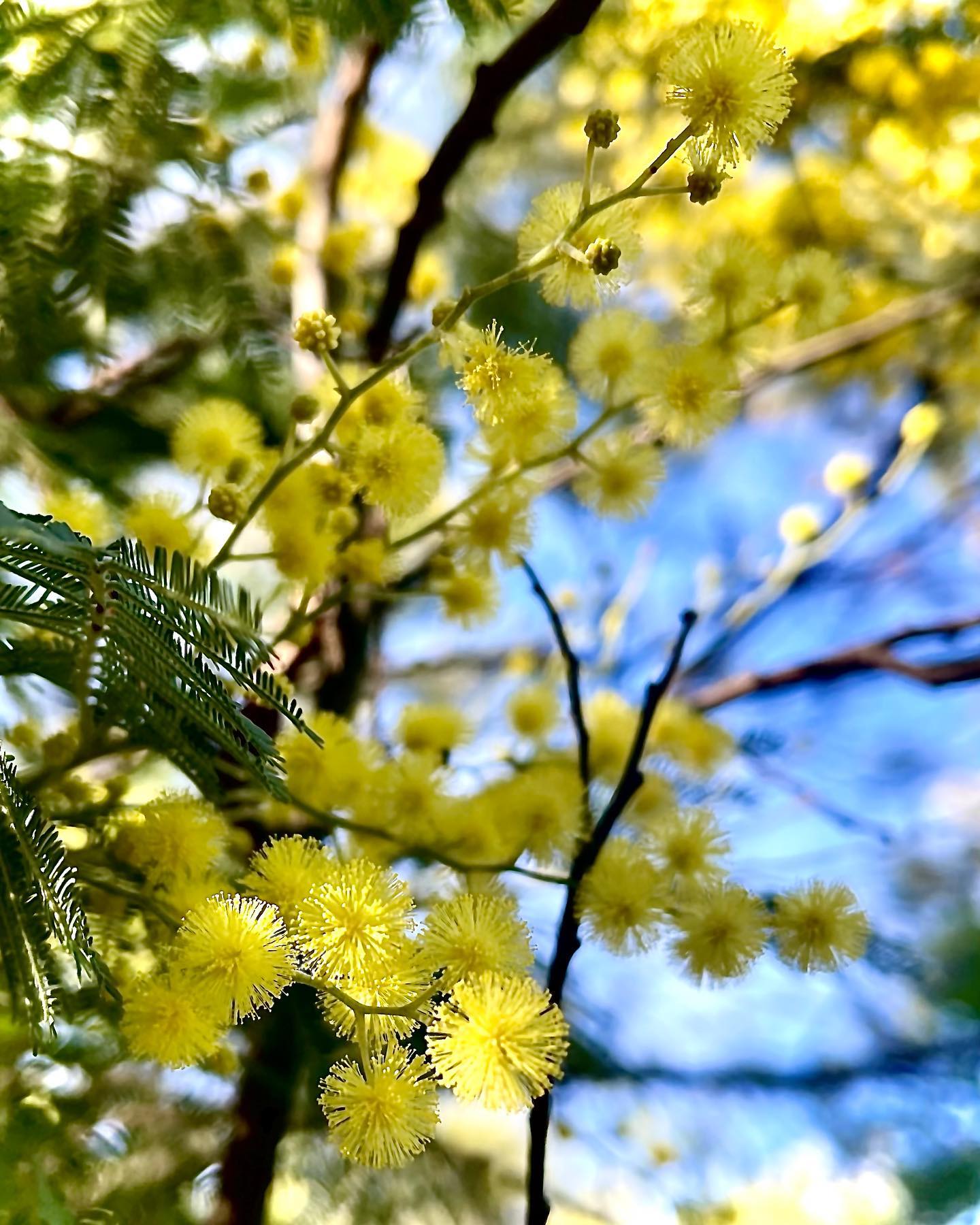 Shop 'Til You Drop: How to Find the Best Deals at the Festival
If you're looking for a great bargain or unique souvenir, now is your chance! Take advantage of vendors displaying amazing finds that show off a variety of creative designs. These may include things like flower-motivated artworks on canvas, jewelry with floral motifs, and many more high-quality goods.
If we consider online shopping options such as special offers found both at festival sites and participating retailers - there's something available to tickle everyone's fancy! This is another huge reason to sharpen your French-speaking skills – it helps when haggling if you want the best deals. Bonne négociation mes amis!
A Blooming Good Time: Experiencing the Magic of the Mimosa Festival
Few places can offer such a vibrant display of nature's beauty as this unique festival! In this small town, visitors have access to charming village squares filled with stalls selling all sorts of goodies related directly to flowers – from accessories like hats featuring striking mimosa motifs, special care products for fragile petals, and much more!
Not forgetting about everyone's favorite: souvenirs with memorable scents that embody the spirit of the festival and bring back joyful memories to life. Immerse yourself into a truly enchanting atmosphere that celebrates mimosas in all their glory, blooming away like never before.
With so much to explore, February's fantastic mimosa festival is more than just an enjoyable event. It's a trip under the charming splendor of France and its exquisite flowers. Discover the culture, shop 'til you drop, learn a new language, or simply appreciate nature during these enchanting days spent in breathtaking scenery - blooming with beauty!
Header picture by pixabay