In the field of floral design, one nascent designer's name keeps burgeoning as she creates captivating and extraordinary arrangements for practically every occasion. This is the world of Federica Ambrosini, an Italian floral and event designer whose infinite creativity and passion for flowers seem to be taking the blooming floral design industry by storm.
With a background in architecture and design, Federica brings a new and unique perspective to her floral masterpieces, infusing them with ingenuity, innovation, and a touch of poetic elegance. The result is floral and event designs such as weddings that are much more than just mundane events.
Federica's Interest in Floral Design Sparked From Childhood
As a child, Federica spent hours lost in the world of art, crafting her imagination into beautiful creations. But it wasn't until she embarked on her journey through studies, experimentation, and exploration that she stumbled upon her true love: flowers. Suddenly, her life exploded with vibrant colors, delicate petals, and a rush of emotions that fueled an innate creative fire within her.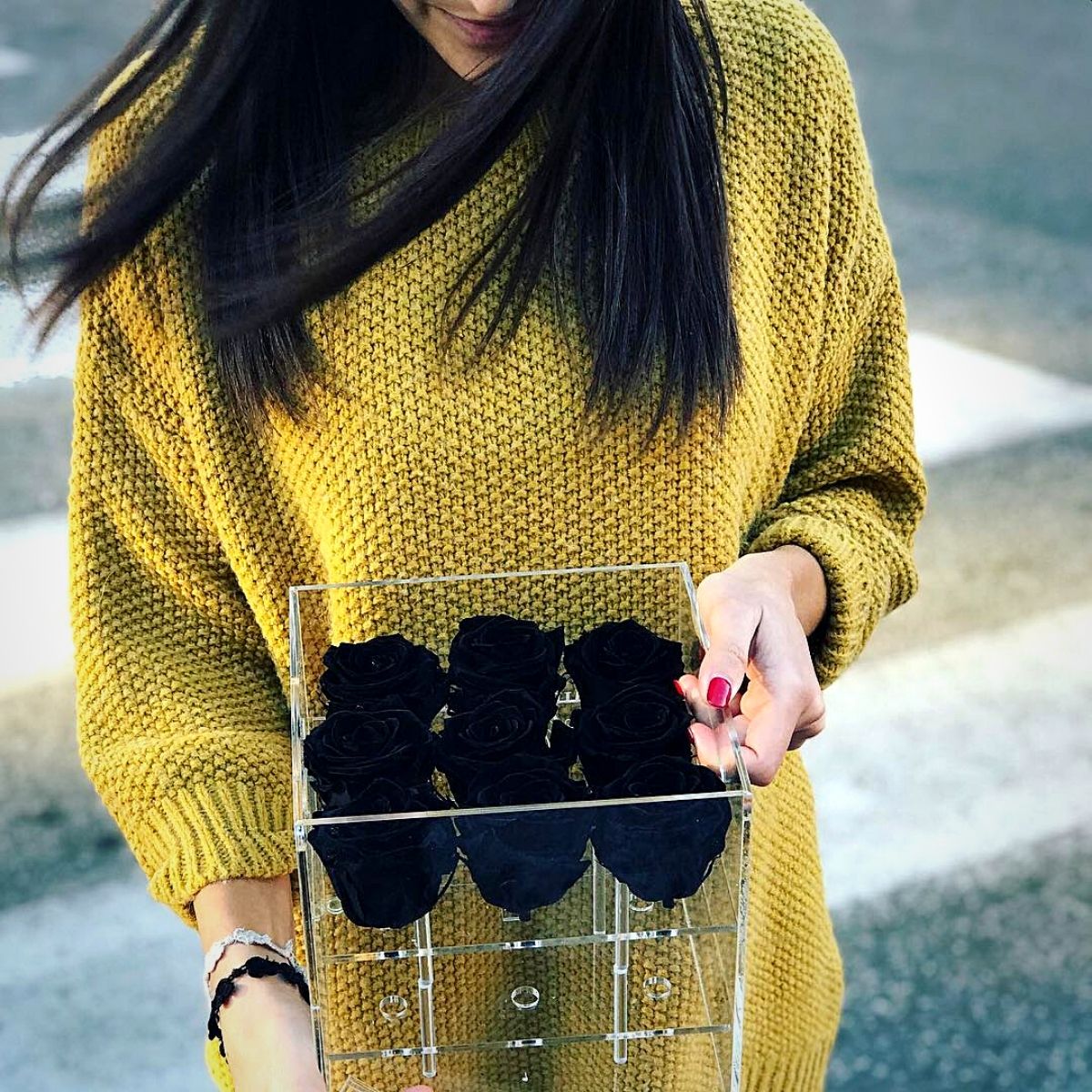 She says:
"I've always liked challenges. I like to concretely realize what I imagine, to test my creativity by seeking the right balance between expressive freedom and functionality. The amazement of my customers is the starting point of my projects, meeting even the most difficult of their requests!"
Determined to break free from the confines of traditional Roman floral designs, Federica further delved into the latest trends from around the world, drawing inspiration from the dynamic styles of American and English markets. Accordingly, her insatiable thirst for challenges that intrigue her and her unwavering commitment to fulfilling her clients' dreams set her apart in the industry.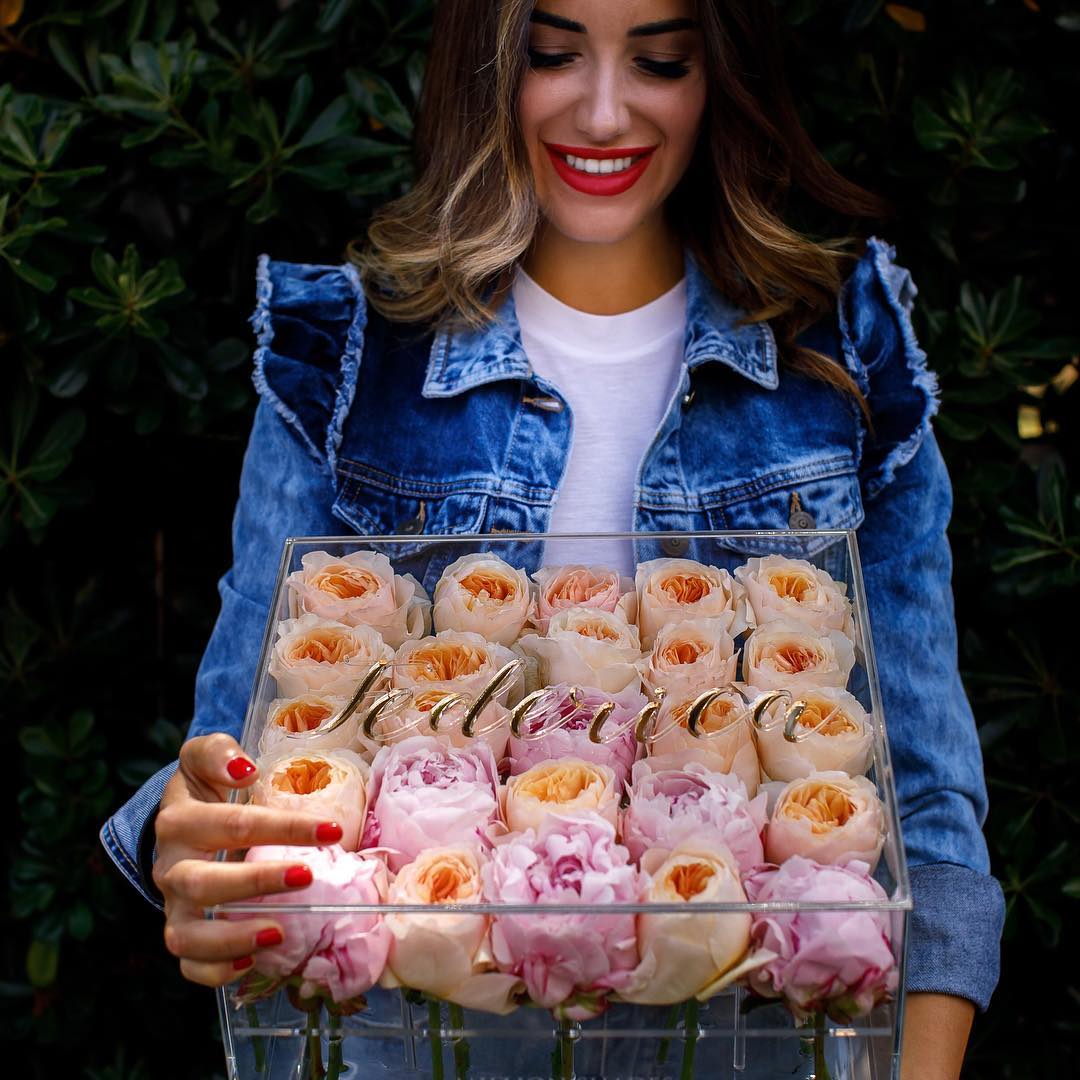 And now, from lush, natural compositions with a British twist to architectural and scenographic masterpieces with an American flair, Federica's floral designs know no boundaries. The common thread weaving through all her creations is an unwavering dedication to using only the highest quality and freshest flowers, ensuring that each arrangement is a breathtaking work of art.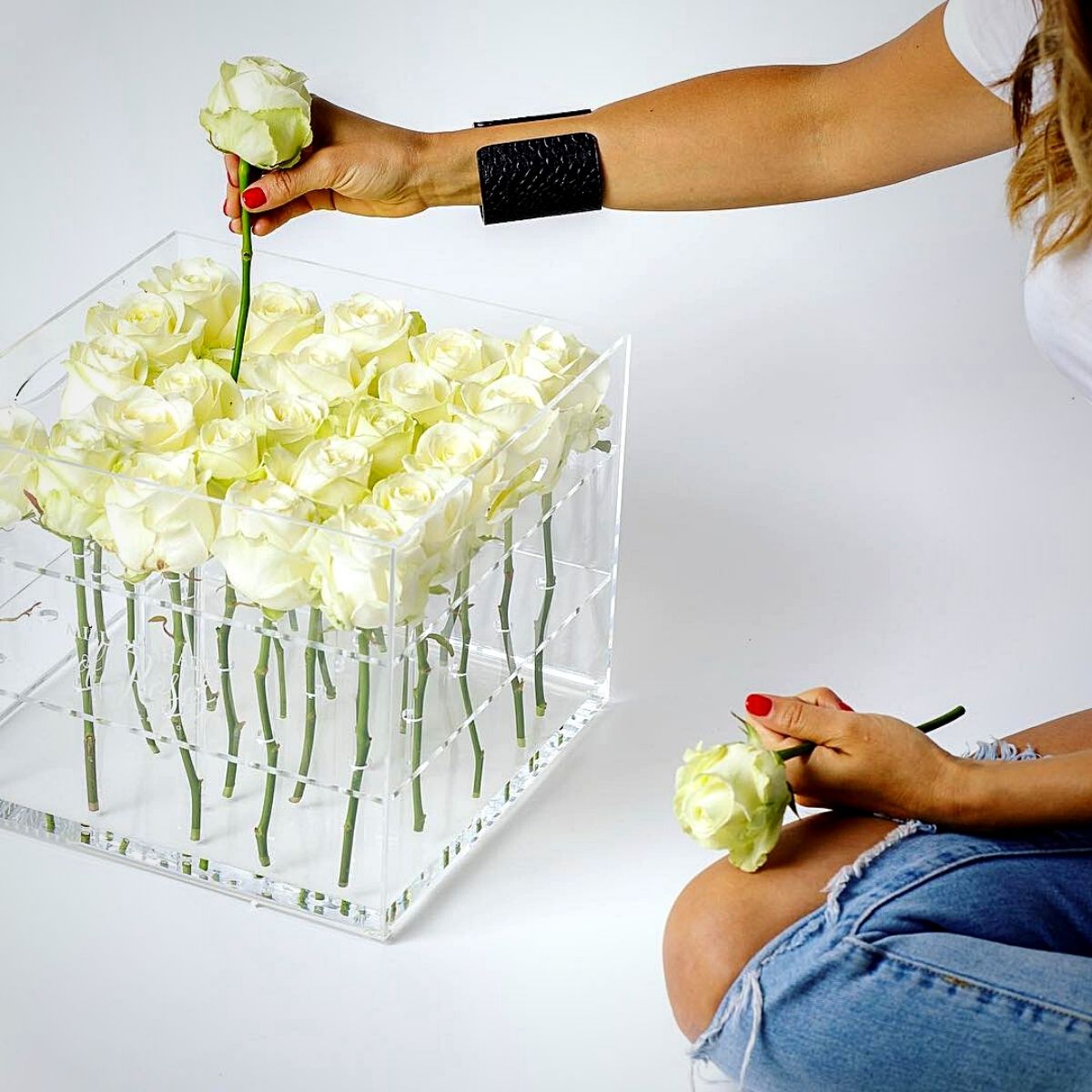 The Plexi Collection Is an Innovative Exploration of New Possibilities
But what truly sets Federica apart is her fearless exploration of new possibilities. Enter the Plexi Collection, an avant-garde line of accessories and gift ideas crafted entirely from plexiglass. This is a contemporary and versatile material. Federica's ingenuity shines as she pushes the boundaries of design, transforming plexiglass into stunning shapes and surfaces to create eye-catching accessories.
One of her standout creations is the Plexi Box, a modern take on the classic bouquet. These transparent boxes not only showcase the beauty of the flowers within but also offer longevity, surpassing the lifespan of traditional bouquets. Now imagine having a captivating floral arrangement that lasts for days, maintaining its elegance and charm throughout that duration.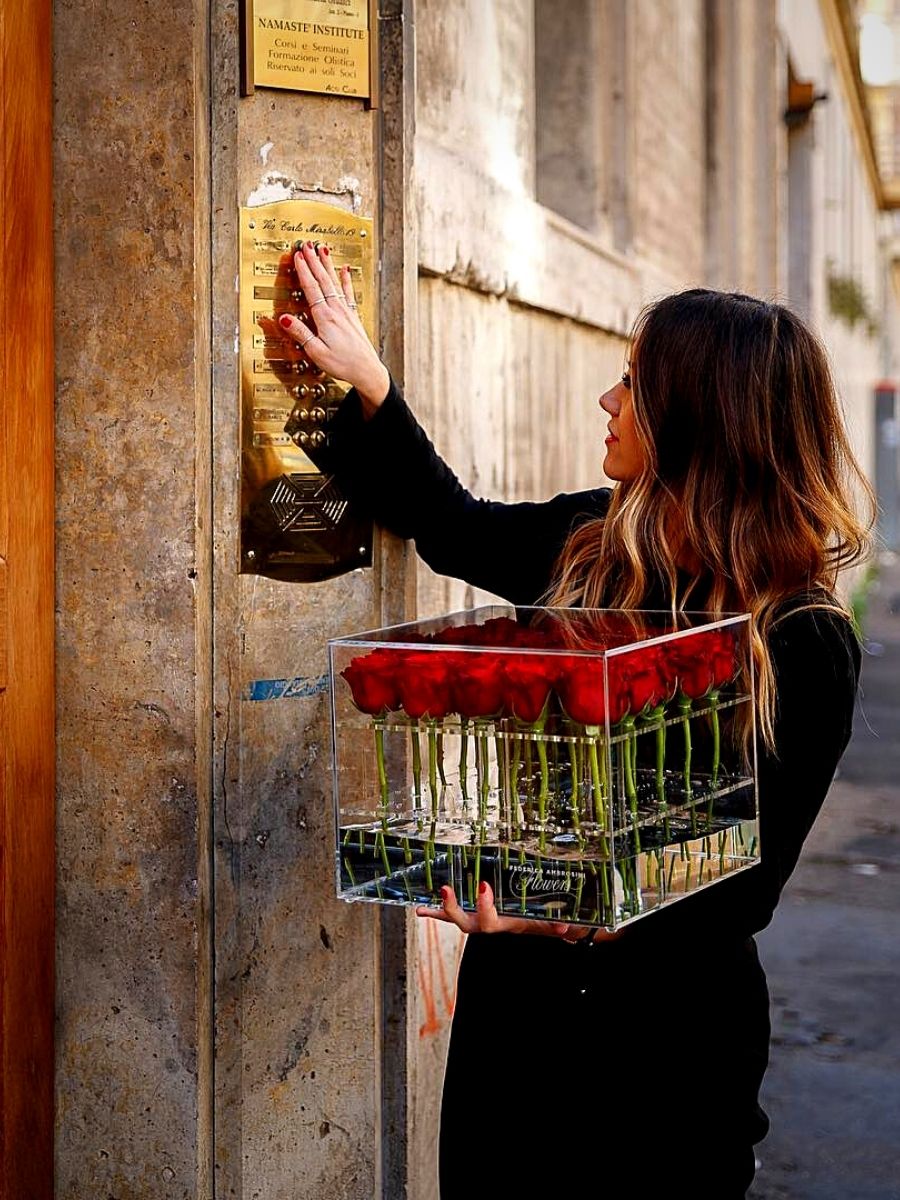 Essentially, the Plexi Box, by Million Shades of Roses, is suitable for any occasion. It is, as indicated, the modern version of a classic bouquet of flowers but with an added value in that a Plexi Box lasts for much longer. These appealing transparent boxes can be used to store your flowers and other items keeping them not just orderly, but also exquisite to the eye.
Federica's More Packages of Goodies
For those seeking a touch of sophistication, Federica presents the Plexi Bag. These exquisite clutch bags, available in transparent or colored plexiglass, are meticulously handcrafted and adorned with custom appliques. To add a touch of femininity and sensuality, lace - the epitome of elegance - can be delicately embedded into the accessory, creating a truly enchanting piece.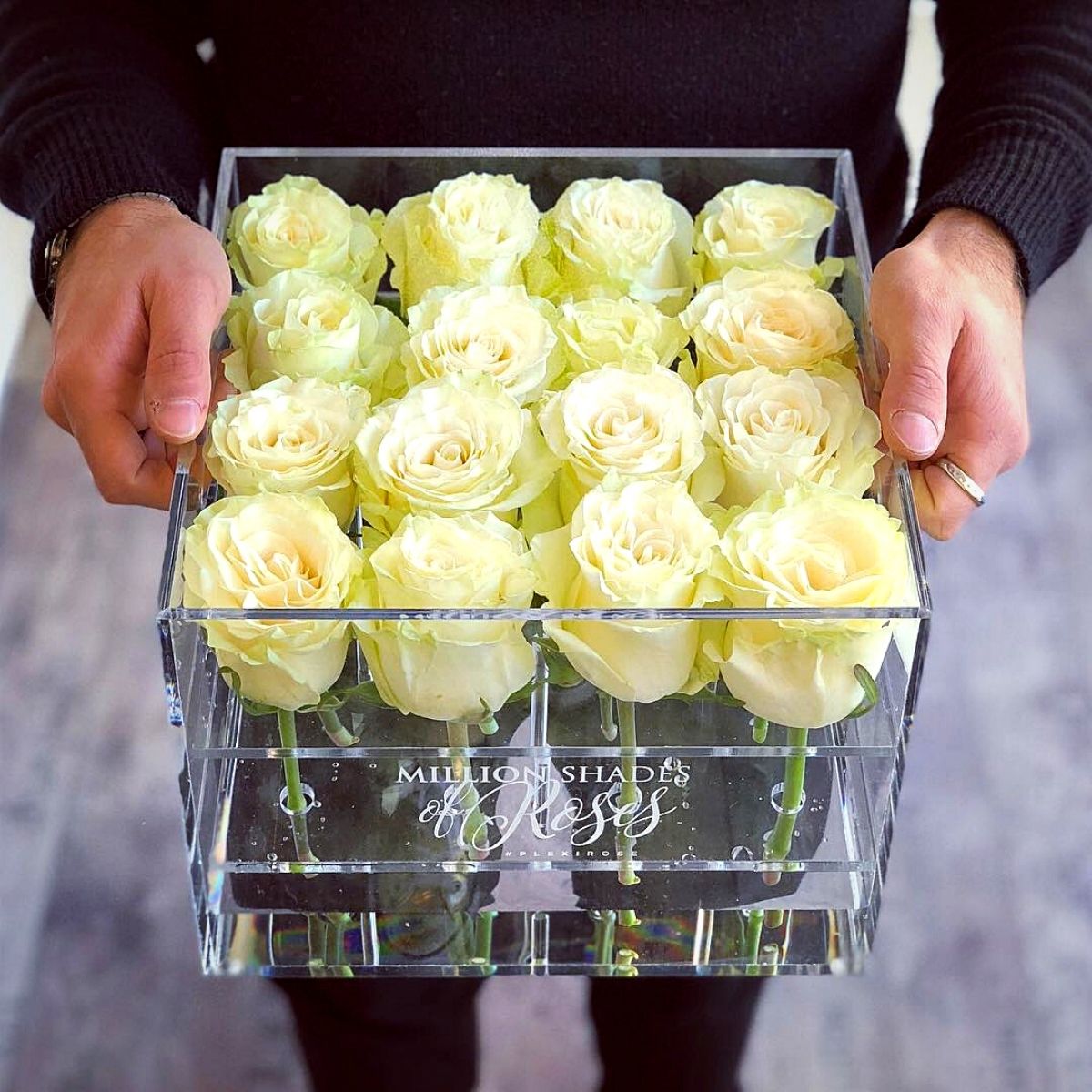 About her floral creations and designs, Federica explains:
"The continuous research and evolution allow me to create emotional settings capable of giving nondescribable feelings to the spectators. My clients are my first collaborators: together with them, I study a personalized project that includes, in addition to the floral arrangement, also the surrounding decorations, always paying the maximum attention to every other single detail. Making their dream become my own too."
Federica's passion for her craft goes beyond her own creations. Through Federica Ambrosini's Floral Masterclasses, she shares her expertise with wedding planners, florists, and designers from around the globe. This immersive experience not only teaches advanced flower processing techniques but also imparts the art of conceptualizing and designing luxury events. Participants emerge from the masterclass with an enriched professional skill set, ready to create unforgettable experiences for their clients.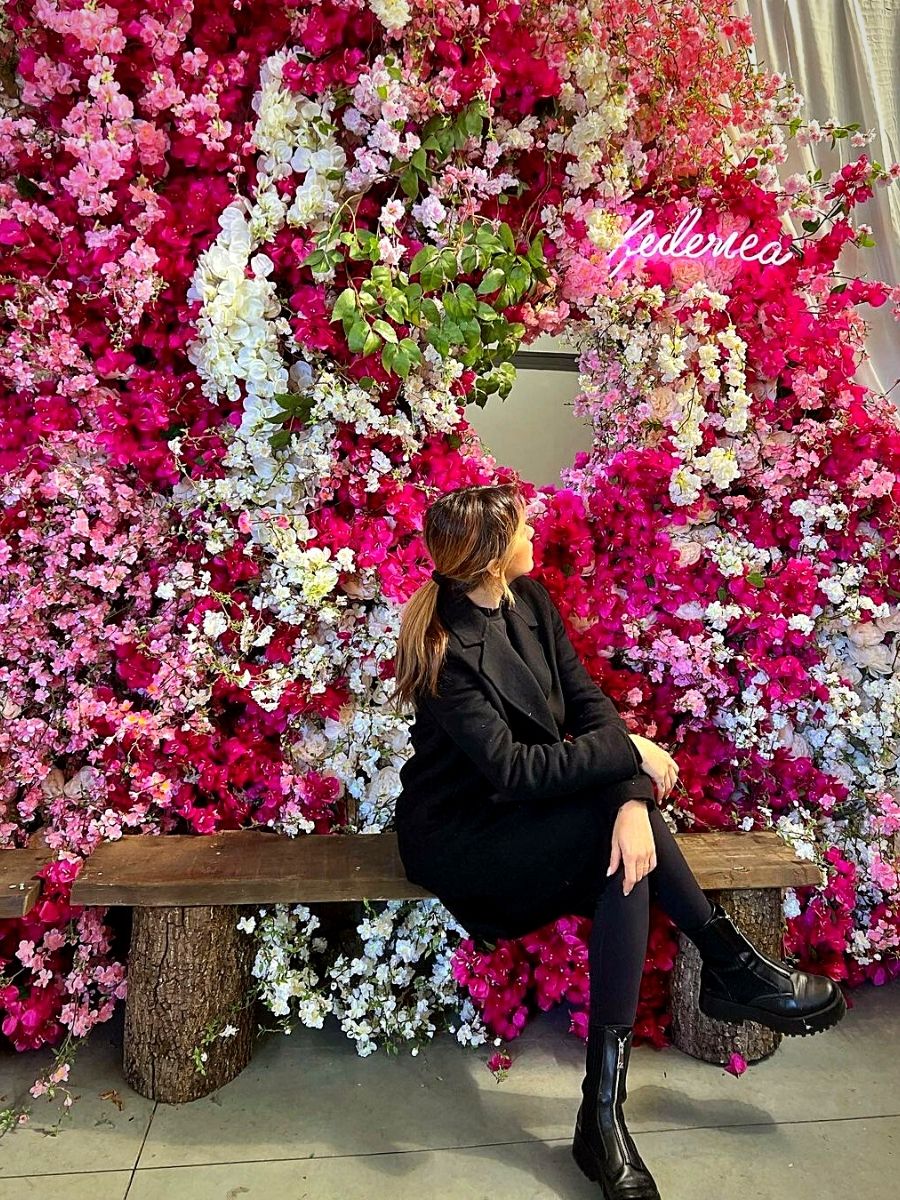 A Lot More Behind Her Success
Driven by her unwavering belief that bravery is the key to success, Federica fearlessly pursued her dream of building a thriving company. Surrounding herself with exceptional collaborators who share her passion and commitment, her team is a force to be reckoned with.
Together, they bring dreams to life, crafting personalized projects that pay meticulous attention to every detail, ensuring that each event is a testament to their client's unique visions.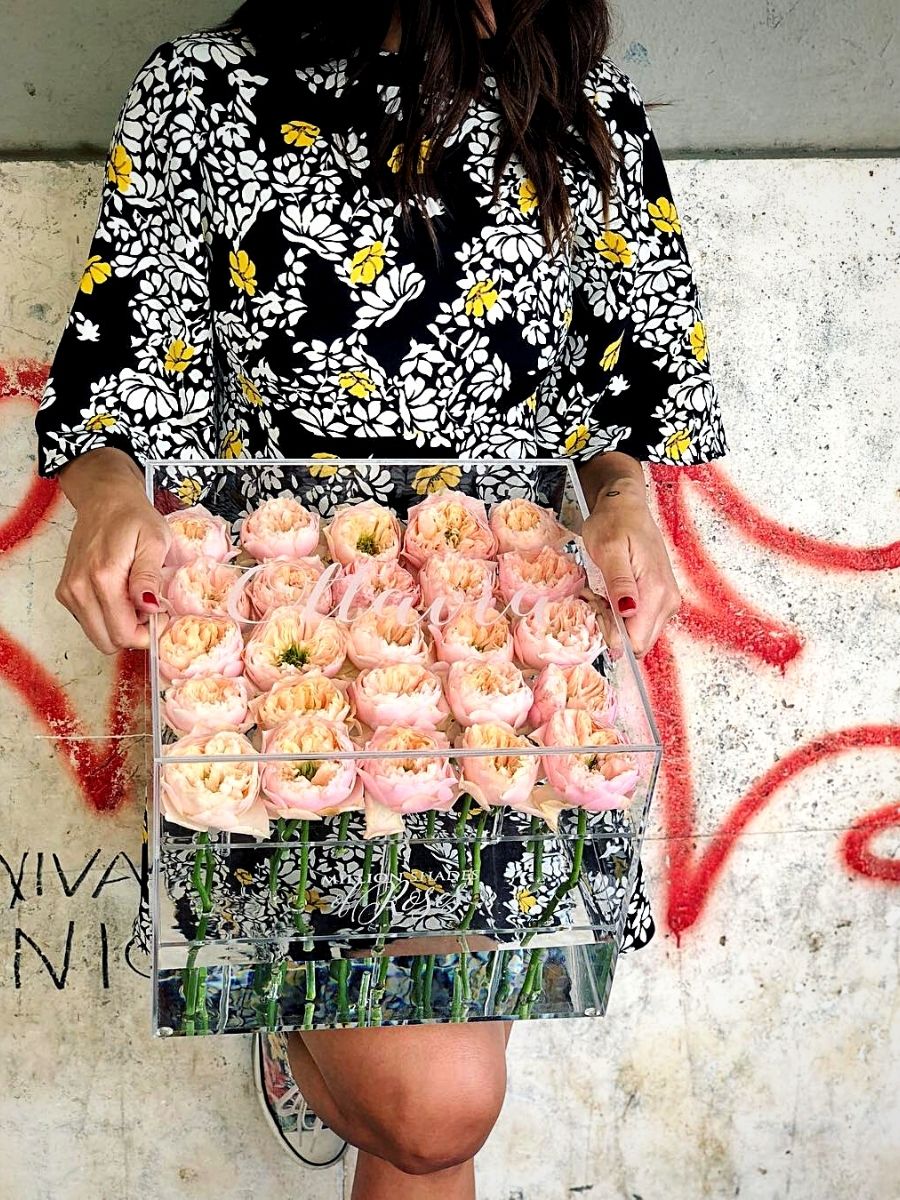 And hence, in Federica Ambrosini's world of floral and event design, flowers become works of art and emotions blossom with every petal. Still, yet, her ingenious plexiglass accessories weave a touch of magic into virtually every setting, transforming ordinary moments into extraordinary memories.
All photos by @federicaambrosinibox on Instagram.