Responsible and sustainable travel is becoming more and more popular, with core experiences revolving around eco-luxury resorts that are all green for the win. With the quick upstreaming of quality lodging at the convergence of environmental and social sustainability, nowadays it's easier than ever to find eco-conscious luxury resort options in the world that'll give you the most panoramic nature views, along with comfortable amenities ready to kickstart the vacation of your dreams. These five eco-luxury resorts are completely worth the hype because they have opted to use technological strategies to reduce carbon emissions, utilize solar power, and cut down on single-use plastics.
Five of the Best Eco-Luxury and Greenest Resorts You Must Visit in 2022
If sustainability and being around green spaces are at the top of your mind every time you travel, you'll be absolutely fascinated by these 5 eco-luxury hotels. Their vast green areas, filled with life's greatest gift of nature are what will impress you the most and have you booking your next flight to these destinations.
1. Rondon Ridge - Mt Hagen - Papua New Guinea
In the upper parts of Kum Mountain in Papua New Guinea is constructed one of the five best eco-luxury resorts: Rondon Ridge. Considered one of the finest resorts in the country, the hotel's incredible and passionate dedication to environmental and social sustainability sets this upscale lodge apart from others around the world. One of the greatest benefits of arriving at this eco-luxury resort is guests receive reusable water bottles for on-site filtered water. During off-site culture and nature tours, guests explore in an electric vehicle.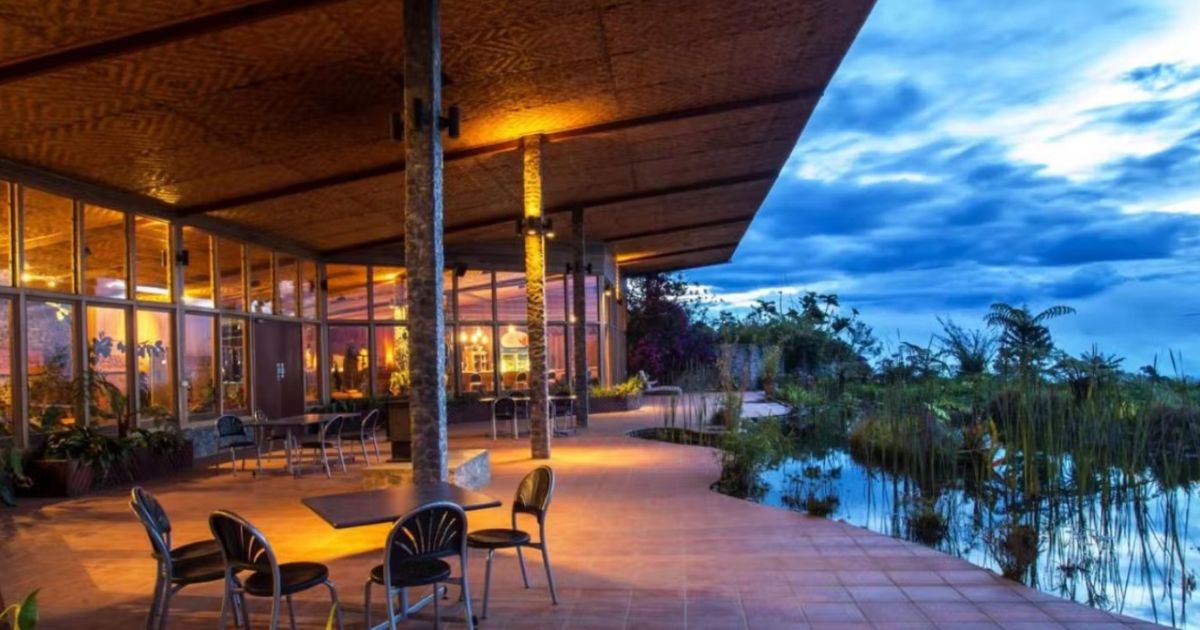 Apartment-style rooms overlook the spectacular Wahgi Valley and are powered by a zero-emission hydroelectric system producing power from local mountain streams. Not only that, but the resort's facility to find green spaces, trees, and plants makes it one of the best five eco-luxury resorts in the globe.
2. Cala Luna Boutique Hotel & Villas - Tamarindo - Costa Rica
Cala Luna Boutique Hotel and Villas is a true gem on the Pacific coast of Costa Rica. This eco-luxury resort is 100% worth the hype because of its environmental approach to weaving sustainability into all aspects of the site. This is one of the five best eco-luxury resorts given its location, in a protected nature reserve for sea turtles on a semi-private wild beach. It received the highest tourism certification from the Costa Rican Tourism Institute. As if it weren't impressive enough, this eco-luxury resort is one of the best in the world because the property alone has 1400 solar panels which offset 34 tons of energy usage and brings the property one step closer to achieving its carbon neutrality goal.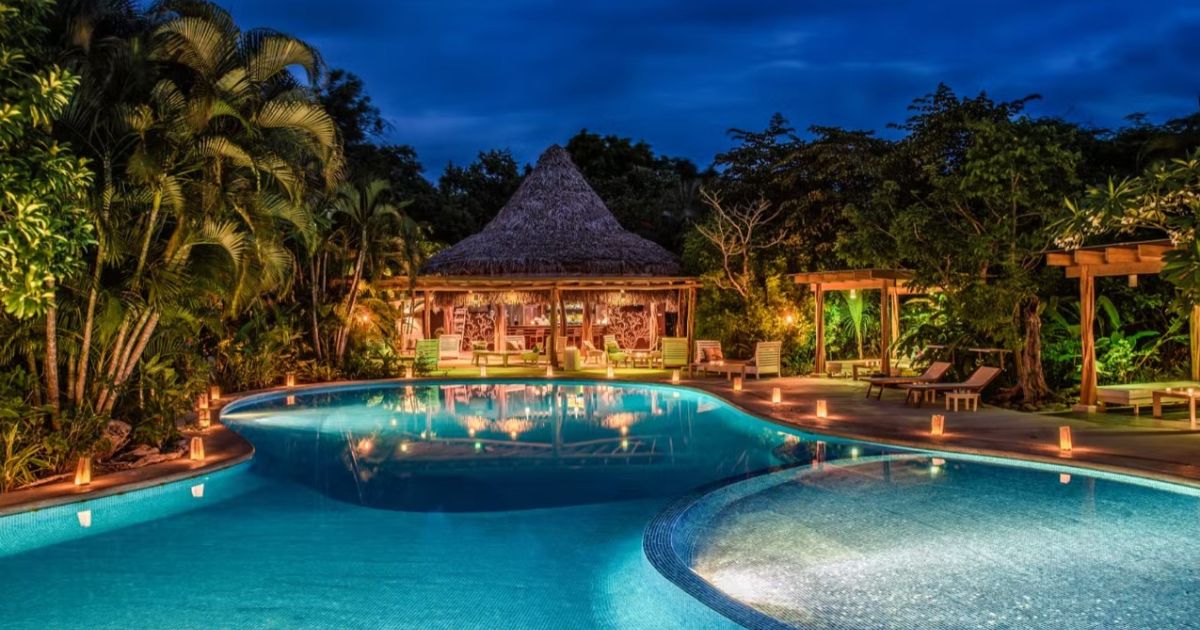 Beyond clean energy, Cala Luna houses an organic garden to supply its farm-to-table restaurant. All guests staying in this fine, incredible, green resort will enjoy fine cuisine, organic wine, and fresh-fruit cocktails complete with homemade bamboo straws.
3. Copal Tree Lodge - Punta Gorda - Belize
Surrounded by 22,000 acres of preserved rainforest in the Maa Mountains, the Copal Tree Lodge is considered one of the five best eco-luxury resorts worldwide. Did you know that 70% of the food served at the Copal Tree's open-air restaurant is produced on the farm? This is what we like to call sustainability at its finest.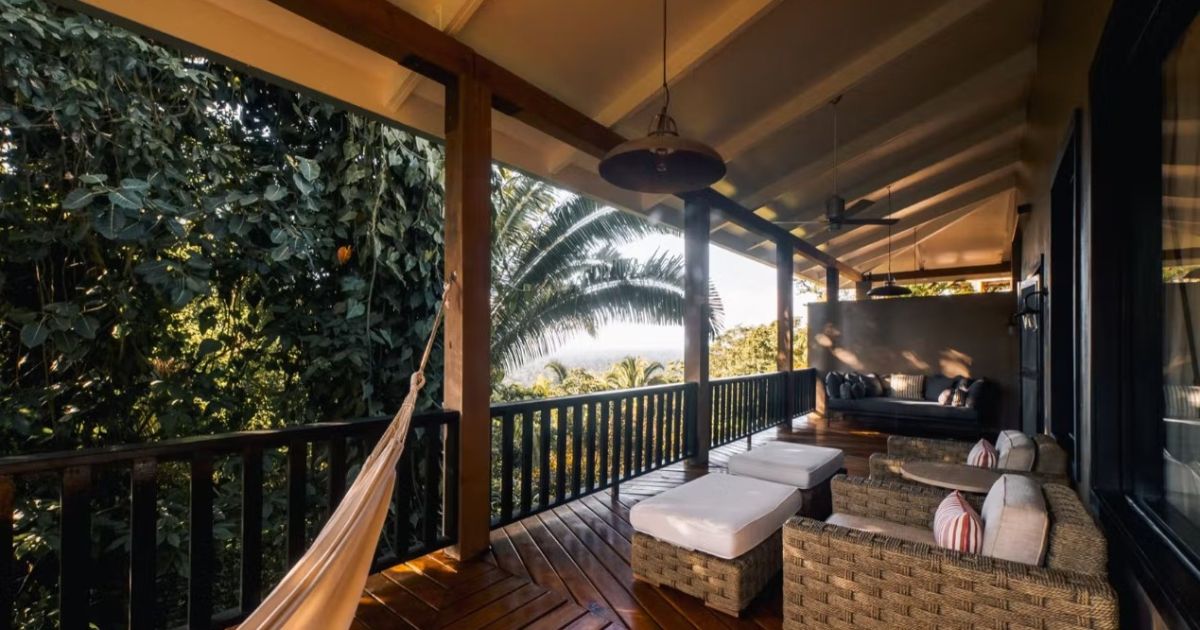 One of the most beautiful components that make this resort one of the best eco-luxury resorts in the world is its guest rooms. Adorned with sustainably harvested wood furniture handcrafted in-house from trees that fall naturally in the wild, this eco-lodge has thousands of plants featured around you, anywhere, and everywhere at any time. You'll definitely be diving into the greenest world of nature in this eco-luxury resort!
4. MahaRaja Eco Dive Lodge - Raja Ampat - Indonesia
If you love going for a dive during holidays, this eco-luxury resort is the one for you. Considered the only genuinely eco-friendly dive resort in the world, the MahaRaja Eco Dive Lodge located in Raja Ampat, Indonesia is known for putting the preservation of nature as its number one priority.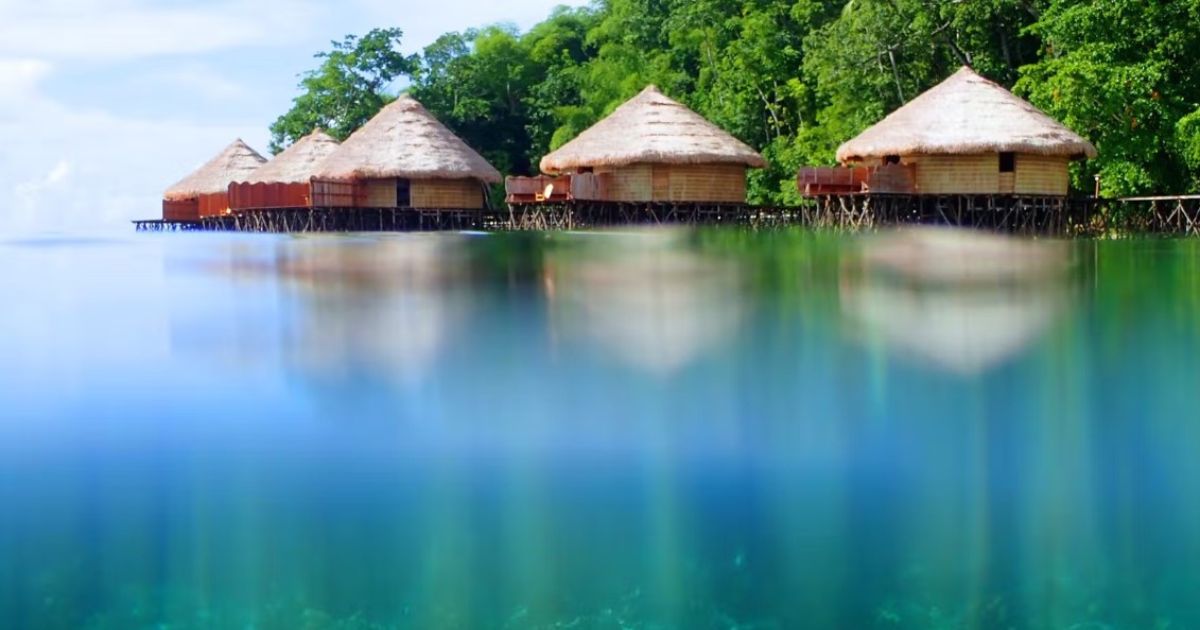 The eco-lodge owns the surrounding reef and banned fishing in the area to allow coral to heal naturally after years of irresponsible fishing. The MahaRaja eco-luxury resort is among five of the best in the world because as their main vision, they aspire to have the smallest footprint possible. The property is mostly solar-powered. Overwater bungalows with unobstructed ocean views were hand-built by local staff using wood from 100 different family farms to limit deforestation.
5. Secret Bay - Portsmouth - Dominica
Secret Bay is a boutique resort counting with only ten sustainable luxury villas. The hotel has won a Green Globe Certificate, making it the first and one of the best eco-luxury resorts in Dominica to pass rigorous operating standards. The eco-luxury resort has various sustainable practices like repurposing wastewater through a drip irrigation drainage system.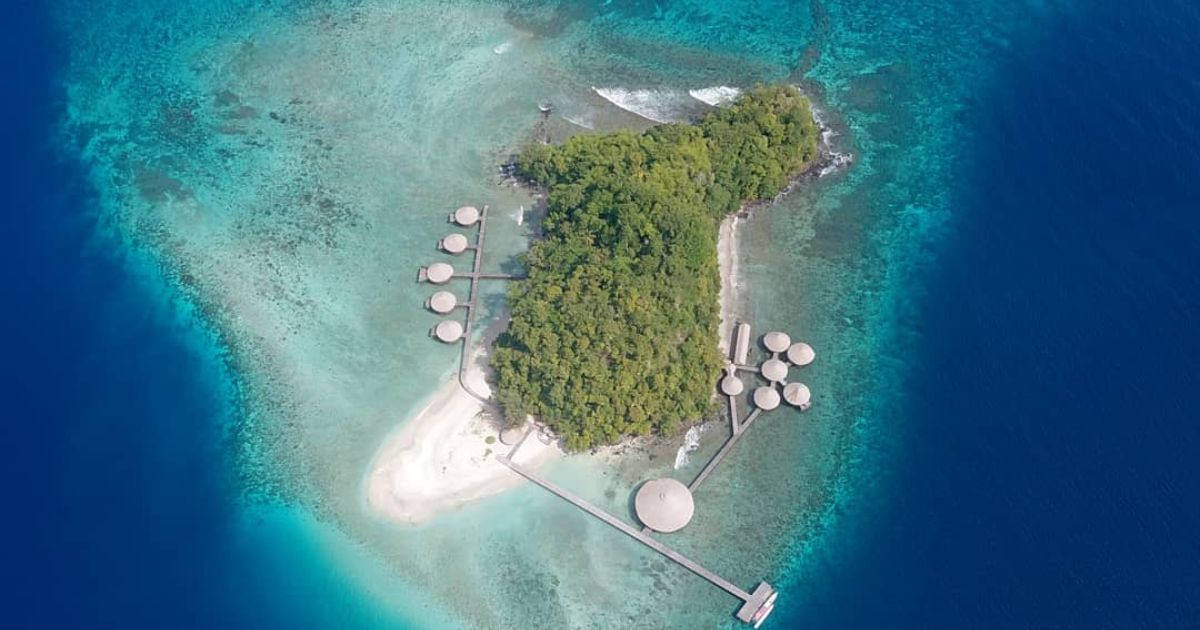 Energy conservation is another eco-conscious aspect of the resort that uses LED lighting and energy-efficient appliances throughout the site. The villas were strategically designed to allow natural lighting and fresh air to reduce greenhouse gas emissions.
Eco-Luxury Resorts Are the Planet's Future
As seen through the gorgeous pictures, these are only five of the best eco-luxury resorts in the world that are offering an invaluable experience for guests as well as the environment. Nowadays, hotels and resorts have seen the importance of implementing strategic, sustainable practices involving more green spaces, lots of plants, and environments that will bring happiness and peace of mind back to all their guests, without discarding the luxurious side of them. Make sure your next visit is to one of these 5 best eco-luxury resorts to truly connect with nature and everything plants have to offer us.