Rachel Husband tells you all about her flower business 'The Rose Shed', and how her life has been shaped by flowers along with her passion for what she does. In this week's florist special, expect an experience where every floral element makes a statement and tells a story behind the scenes of events, especially weddings. Rachel makes sure every stem, petal, and bloom is delicate yet powerful!
A Florist Special With Rachel Husband of The Rose Shed
When you encounter the work of Rachel on social media, you'll notice that her business 'The Rose Shed' will deliver floral creations with blooms that are gentle, romantic, and gently rebellious for couples who seek flowers where nature still sings throughout each design. Absolutely passionate about working with couples that value the beauty, color, and personality that flowers bring, one petal at a time, Rachel's approach to floristry is grounded in honesty, creativity, and authenticity. The floral designer feels that flowers should evoke joy through a rainbow of colors, layers upon layers of textures, and delicate scents.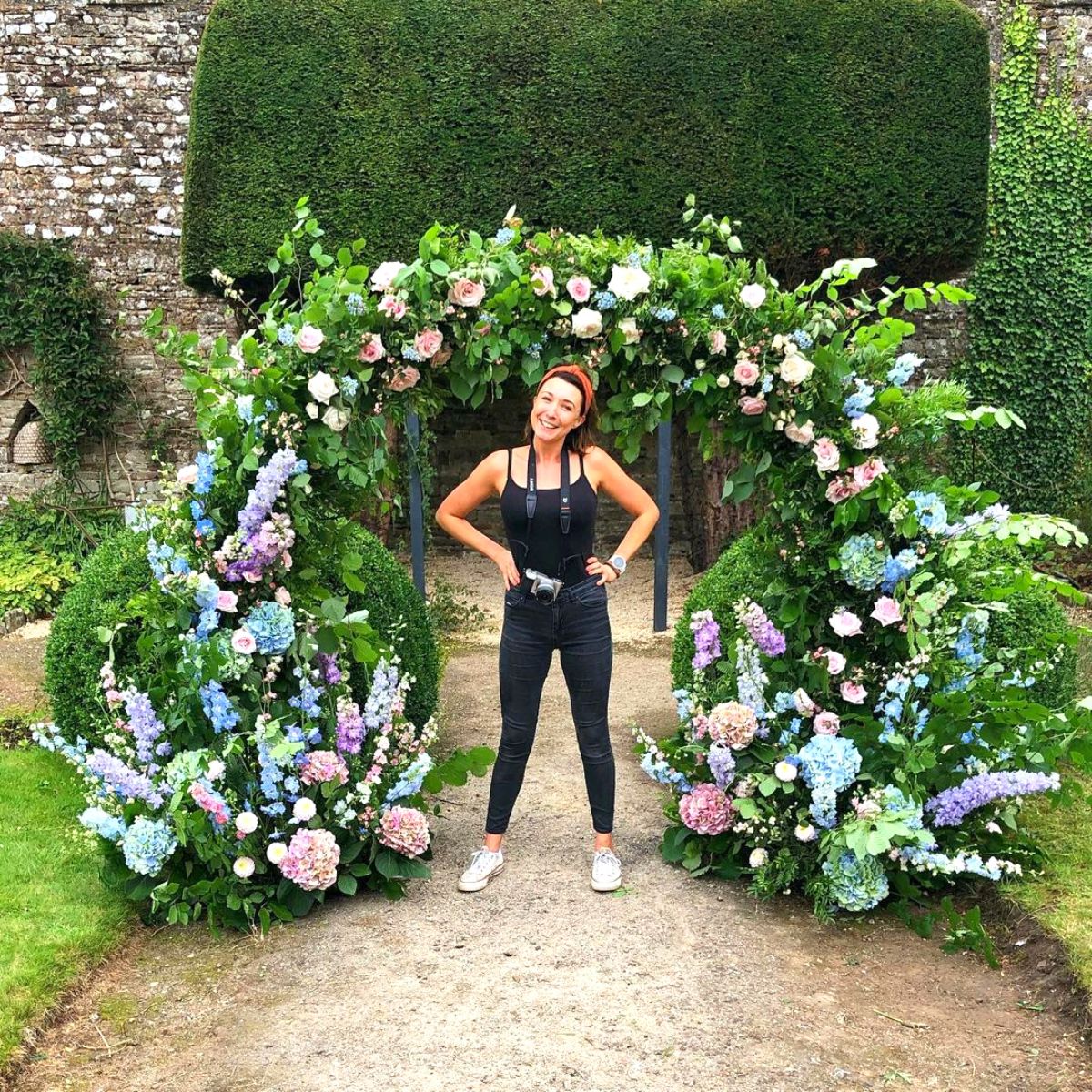 She shares:
"I adore working with flowers, starting off with a raw product before creating something amazing in a short space of time, inspired by nature and the changing seasons. And the ability to transform a space specifically for someone's wedding day – I feel so privileged to do what I do.'
The Rose Shed staff places high importance on premium quality blooms, utilizing only the greatest quality British and Dutch flowers that the season and suppliers have to offer. Husband's business is a floral studio for couples looking for 'luxuriously undone' wedding flowers to make the most important day of their lives look absolutely astounding.
Types of Floral Decorations by Rachel Husband
She knows how to do it all when it comes to flowers! All the way from wedding floral arrangements to professional floral workshops, Rachel Husband has years of experience to show the world what her flower dreams are made of and how she makes clients ultra happy while teaching others to love flowers as much as she does.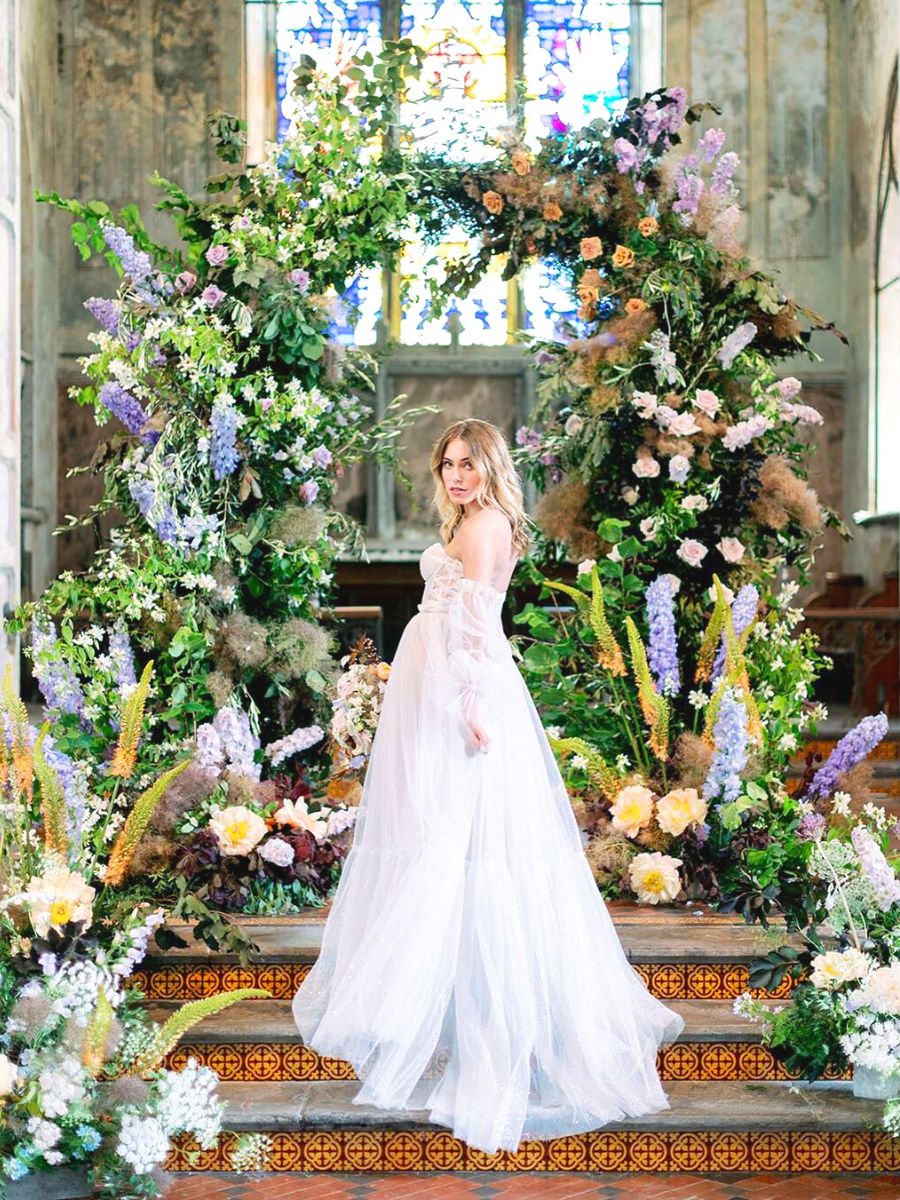 The Rose Shed is passionate about creating beautiful, seasonal, and timeless wedding florals throughout South England cities such as Devon, Somerset, and the Cotswolds. As event florists, Rachel, and her team adore working on luxury florals for corporate events, stylist photo shoots, PR launches, anniversary parties, baby showers, and any other event in between.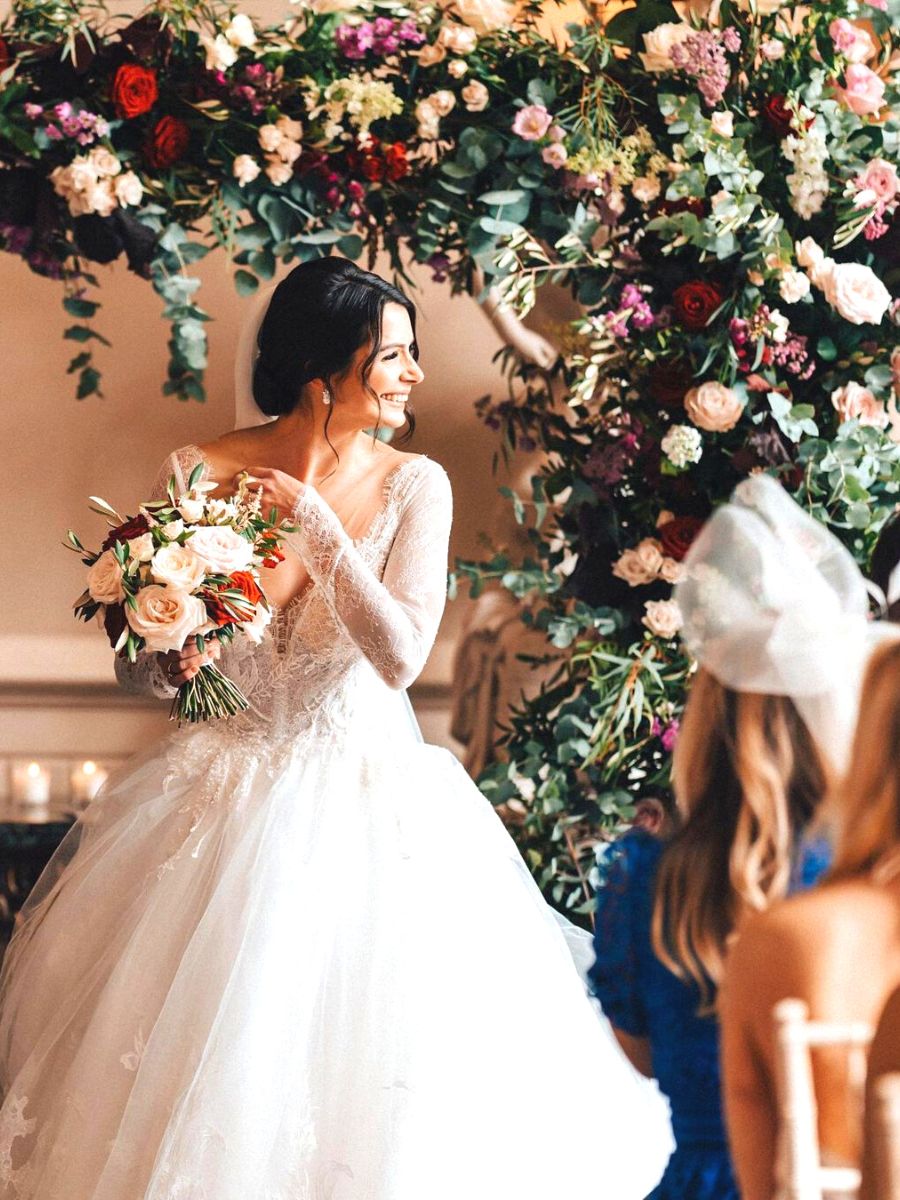 Lastly, she invites you to learn and have fun at The Rose Shed in one of their popular florist workshops, from Christmas wreath making to spring hand-tied bouquets. One thing is for sure: There is something for everyone!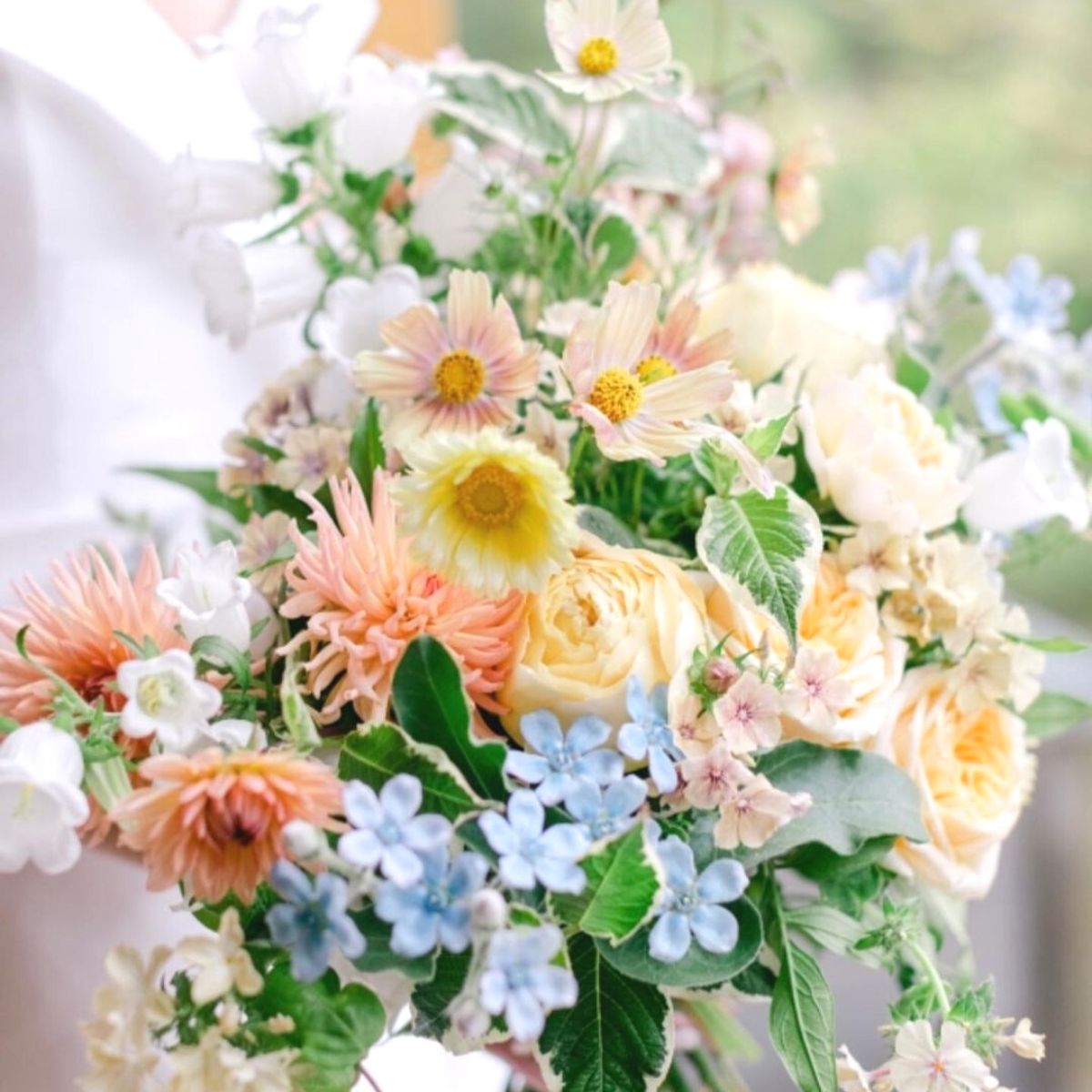 One of Rachel's clients, Charlotte shared:
"Our flowers could not have been any more beautiful - thank you doesn't cut it. They were literally breathtaking and exactly how we had imagined they would be. You are an absolute professional!"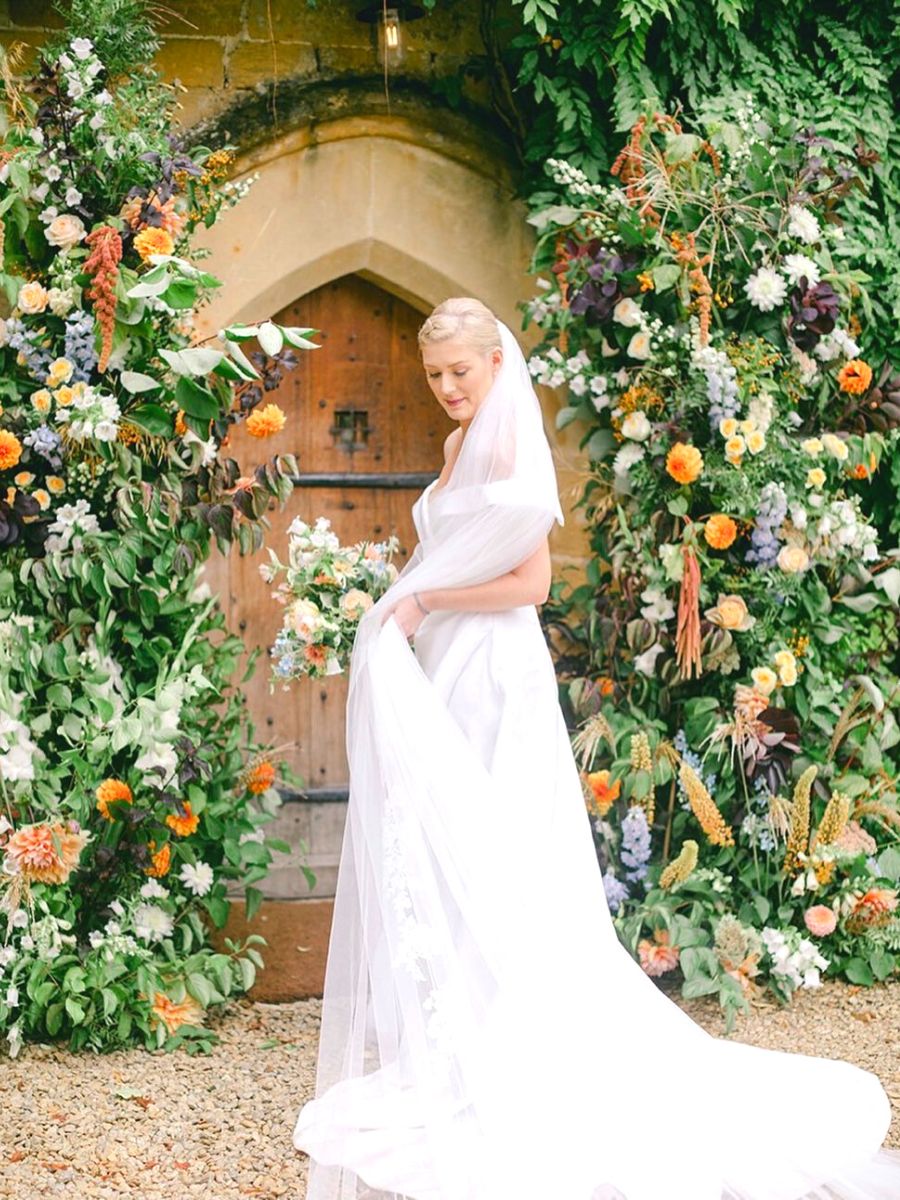 Know More About the Maker
Rachel Husband founded The Rose Shed in 2012 as the top wedding florist in the South West region of the UK for couples looking for flowers that are anything but average. Rachel and her crew have been at the forefront of the business for the last decade, creating gorgeous flowers for weddings, high-end events, and photo shoots.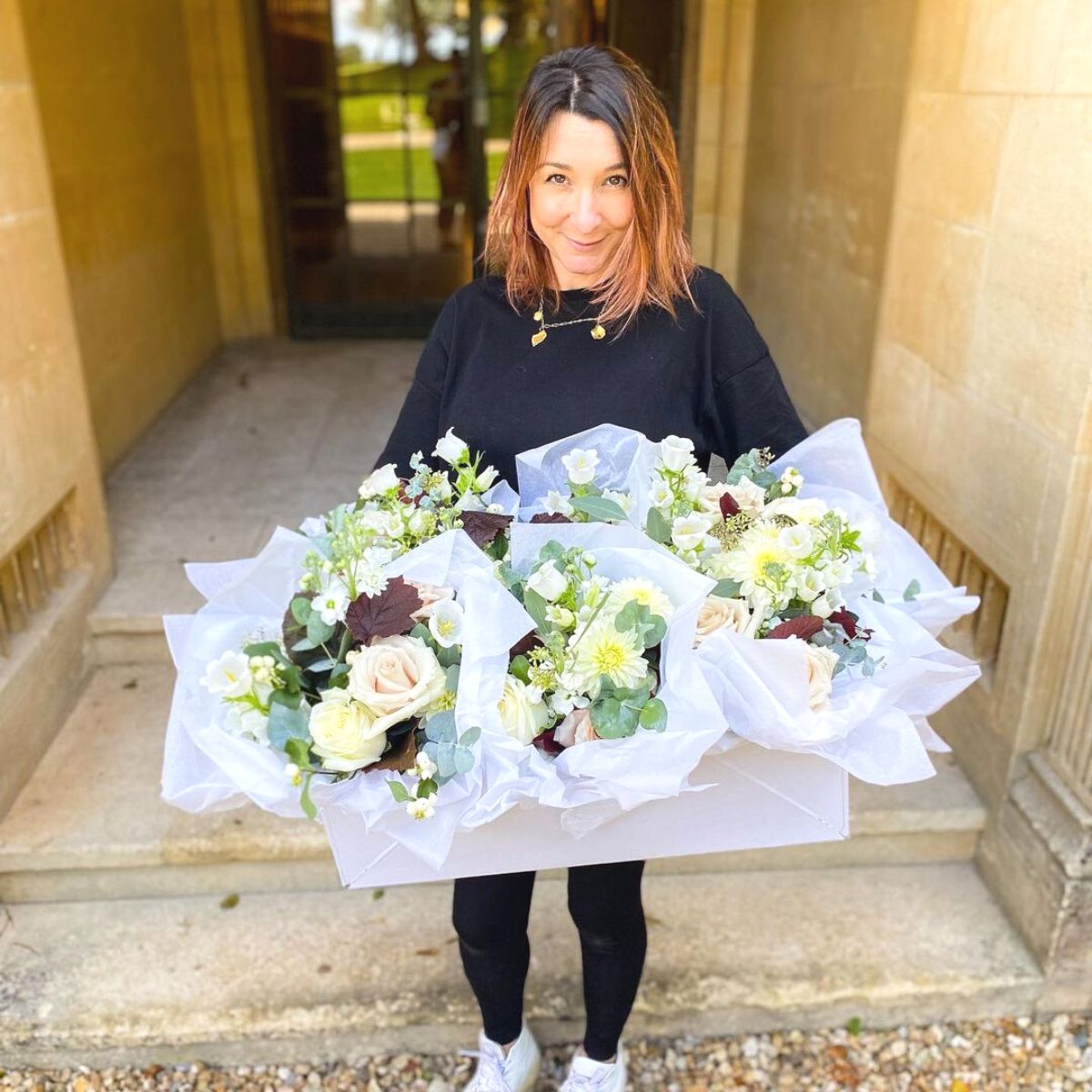 The skilled floral designer has built a reputation for her original floral creations, limitless flower knowledge, and honest, emotional attitude while working with clients throughout Devon, Somerset, the Cotswolds, and the South West. Her obsession with flowers began when she was 13 years old and began working as a Saturday girl for her neighborhood florist, where her continuing love for florals has moved her company ideas ahead in novel, exciting, and creative ways.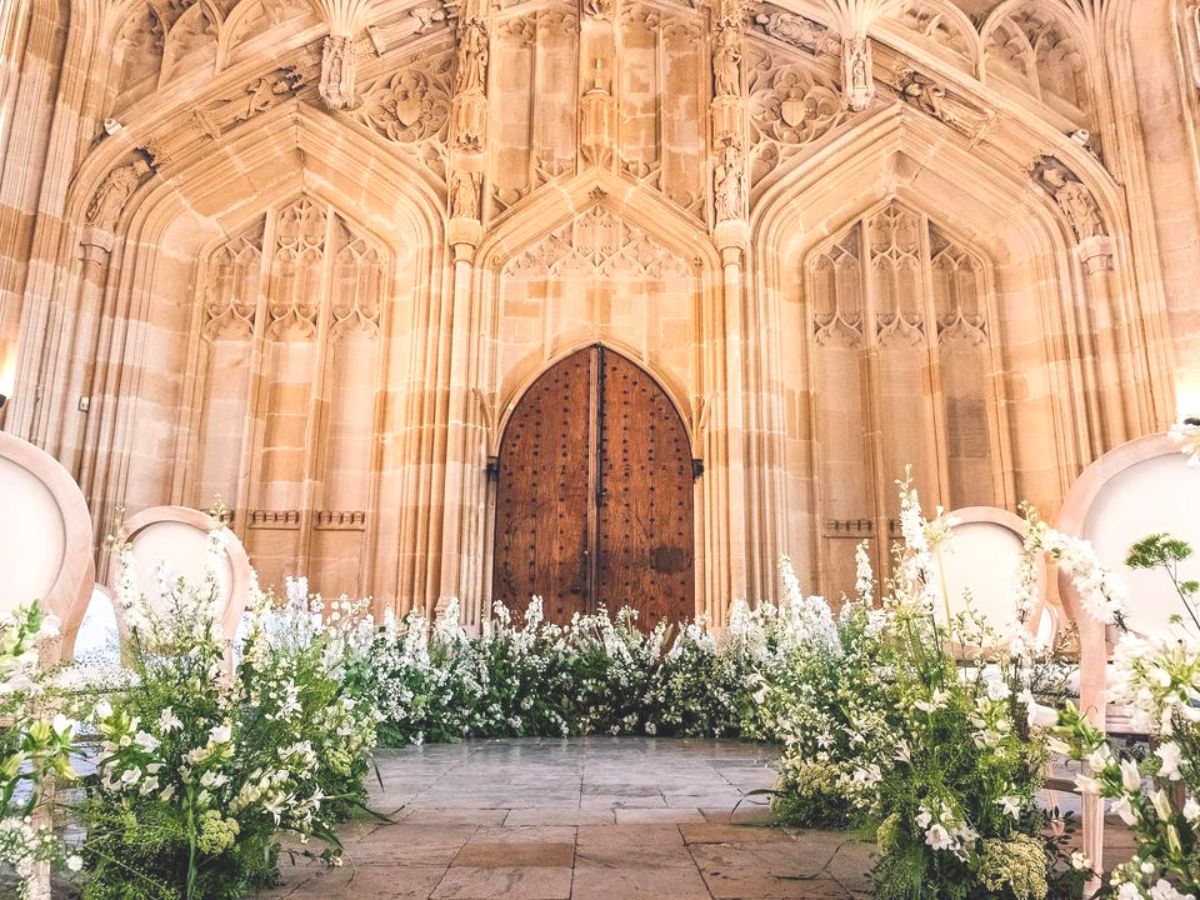 Rachel's favorite time of day is 5 A.M., when she can embrace the peace and stillness, along with the anticipation of the day ahead. You can expect to see her pottering in the studio with the radio playing and coffee brewing, ready to see the floral magic she is about to create. Before The Rose Shed, Rachel worked as a designer for a company specializing in home interior briefs and collections for Laura Ashley, Next, and more.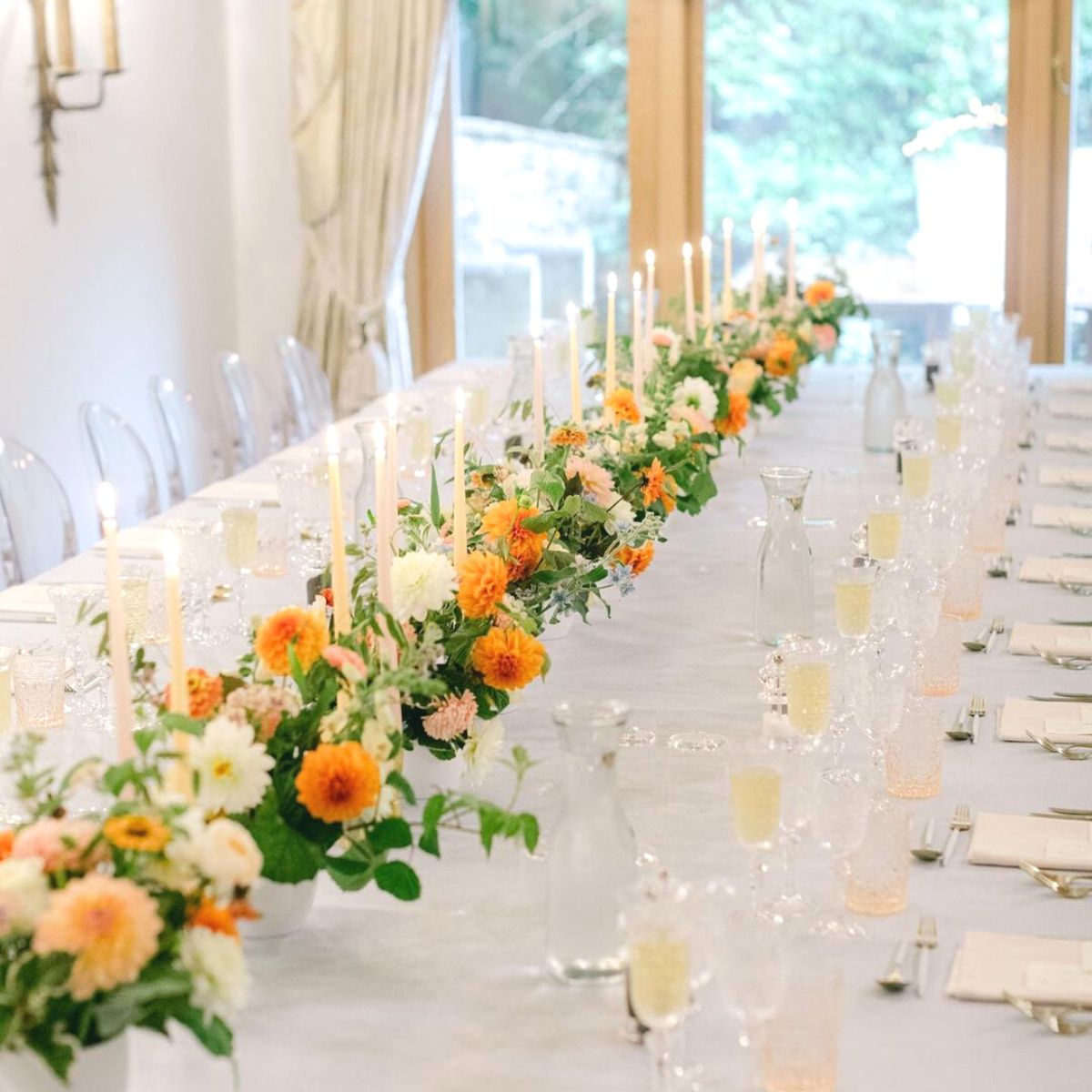 To Rachel, flowers are so much more than just a profession, they are a huge part of her life. You'll find Rachel and her team hand-selecting stems from her network of trusted suppliers, unpacking blooms from their wraps, or whipping up new color palettes and designs to make all their customers jump with joy! Head to The Rose Shed's website and Instagram to see more of her charming wedding flower creations.
Photos by @theroseshed.