Some things are too good to let them disappear into our collective archives, such as the recreation of a famous painting in the center of London back in 2016. For the celebration of iconic Dutch flower paintings of the early 17th and late 18th century in the National Gallery in London, a famous painting was recreated with nearly 26,500 flowers.
Larger-Than-Life Recreation of a Famous Painting
The larger-than-life project was commissioned by the Flower Council of Holland to support the Dutch Flowers exhibition currently running at the gallery. Made using 26,430 real cut flowers, the installation stands 6.2 meters tall by 4.6 meters wide, dwarfing its original canvas; a piece by Dutch artist Ambrosius Bosschaert the Elder. The complete installation stands 8.2 meters from the ground; about the same height as two London double-decker buses.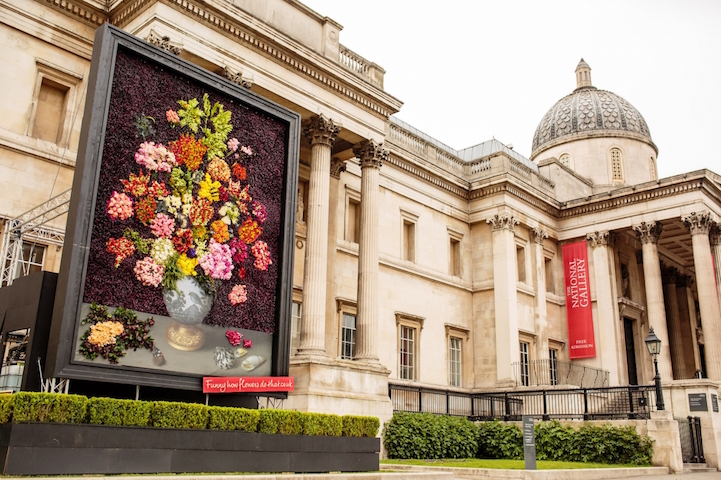 A Contemporary Work of Living Art
The contemporary work of living art was located just outside of the art museum in London's famous Trafalgar Square and took nearly 30 florists to create, working for two days straight to complete the massive project. They worked on the piece in a London studio before it was poised into place in the early hours of this morning. The structure weighs 1,815 kilograms and used 100 blocks of OASIS® Foam Frame Designer Sheets.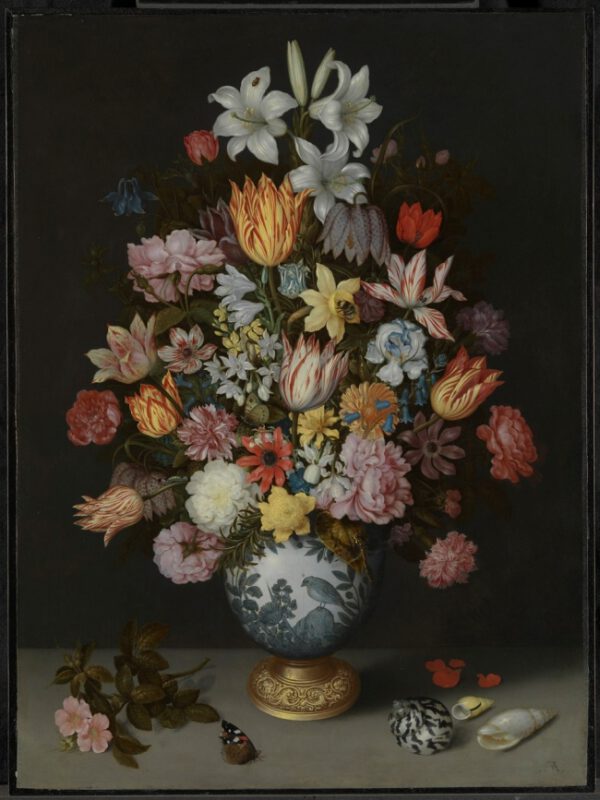 30 Florists Working Two Days Straight
They began with a huge digital print to act as their guide during the labor-intensive process, which included 100 blocks of florist foam and 26 different types of flowers: six varieties of tulips; four types of peonies; three species of carnations; six types of freesias; six varieties of calla lily; and four types of roses.
Images via
The Florist
To keep the flowers looking fresh, the piece has a built-in water irrigation system. Over the course of the five days, the flowers had to be replenished twice, bringing the total number of blooms to 52,950. You can watch how the recreation of this famous painting came together in the video below.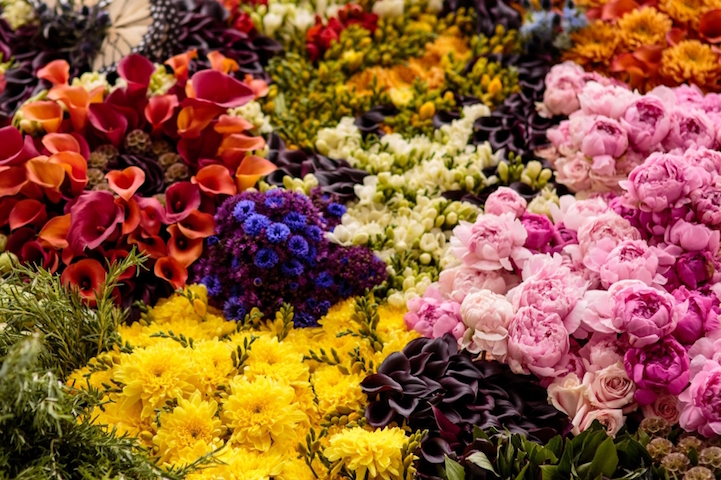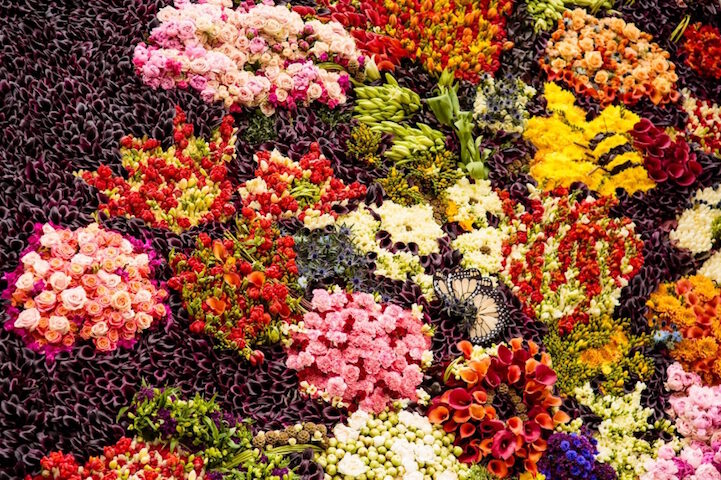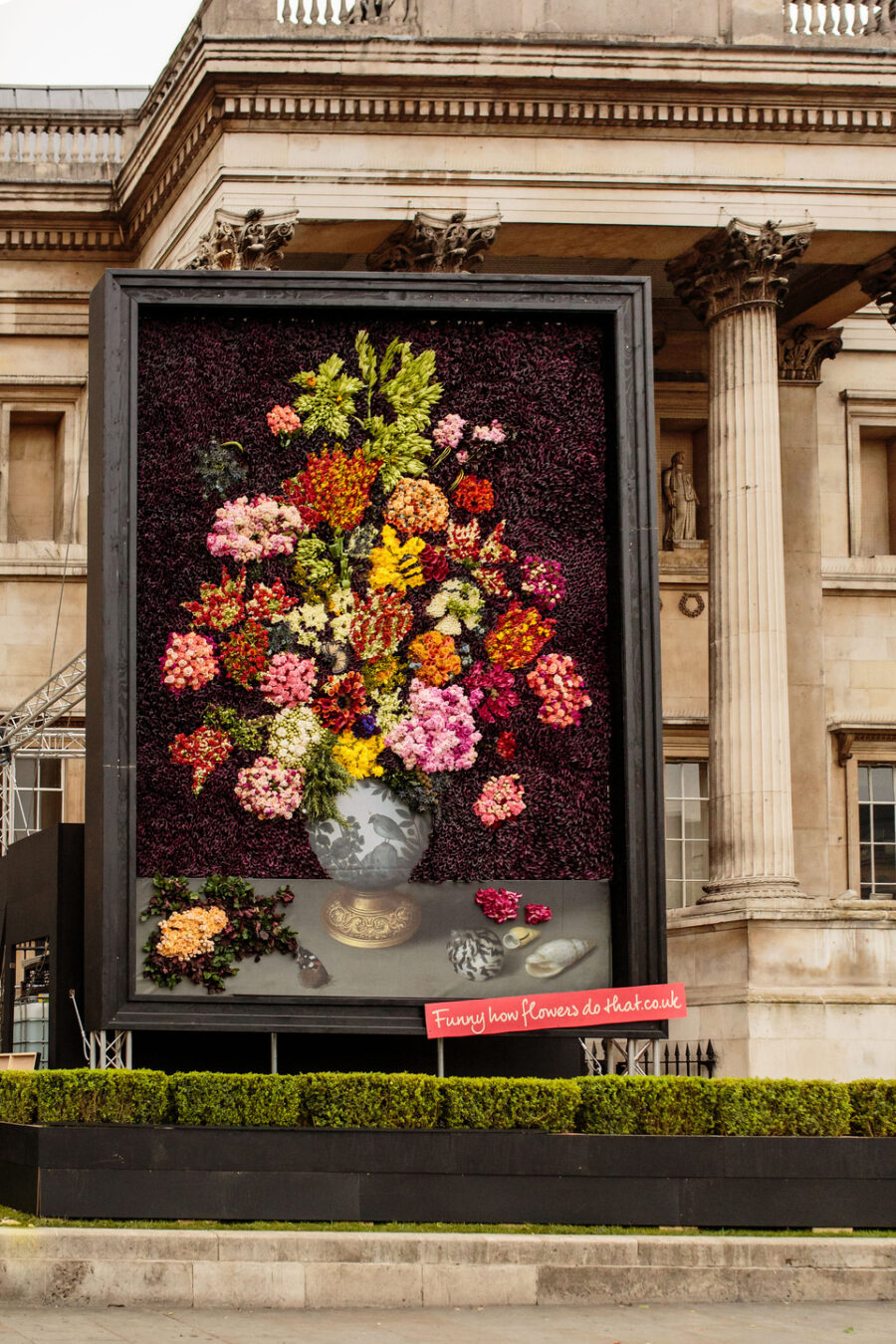 All the flowers used were sourced by wholesaler Heemskerk Flowers, and the varieties feature in the Flower Council's Flower Agenda, which showcases particular varieties throughout the year and shares tips and ideas for the public through their funnyhowflowersdothat.co.uk consumer platform. You can read more about this project and see behind-the-scenes footage on the website of The Florist.