Founded in 1897, Florists' Review is the premier source for the global floral industry. They have proudly served florists, artisans, manufacturers, growers, and distributors for over 120 years. Established by Gilbert Leonard Grant in Chicago as The Weekly Florists' Review, it was the first floral magazine to use photography rather than sketches, giving florists a true picture of what was happening in their industry.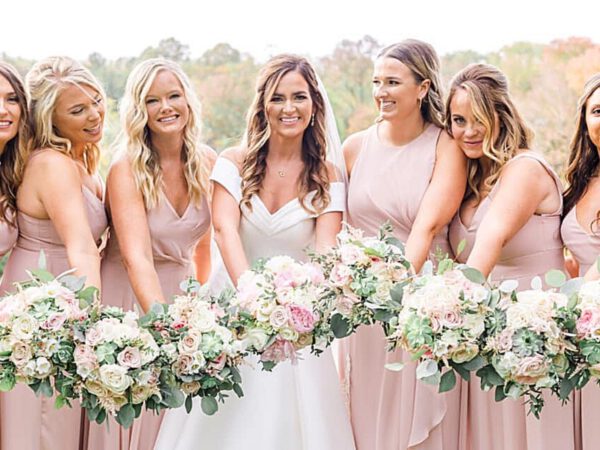 Jules Lewis Gibson, President & Creative Director Florists' Review
A third-generation female entrepreneur, Jules has acquired an abundance of know-how in the publishing and luxury marketing industries. For the past decade, Jules owned Fuse Media+, the Sarasota-based media company creators of Florida Homes Magazine, Florida Boating Magazine, and the award-winning women's publication, GRAVITAS. In January 2021, Jules' company acquired Florists' Review, Superfloral, Canadian Floral brands. Before media, Jules founded an advertising agency specializing in the luxury home industry and launched an online floral/garden boutique, among other ventures.
Jules
"I am honored and feel a great sense of responsibility to move these brands forward for the florists, the growers, the craftsmen, and for all of us to have beautiful flowers in our lives. I love the process of creating beautiful products and online experiences. We have so many exciting things to create, people to meet, and fabulous flowers to enjoy!"
Florists' Review Presents Their 23rd Annual Picture Perfect Wedding Contest
It's there again! The Annual Picture Perfect Wedding contest is here for florists to submit their best wedding florals in any or all of these categories: Bouquets, Reception Décor, Ceremony Décor, Floral Installations, Elopement, Wearable Flowers (corsages, boutonnieres, hairpieces/headpieces, floral jewelry, etc.), and Best Overall
A panel of judges will select their favorite designs in each category, and Florists' Review will publish those top designs in its 2022 February issue and on its website.
Winners
The overall winner will receive a feature in Florists' Review, 250 stems of gorgeous garden roses from Alexandra farms. Best Reception Winner will receive a 3-month free trial from Details Flowers Software! Upload your photos today, for your chance to show the floral world your winning design work! To Enter please use this link. The entry deadline is January 10th, 2022.